MOVIE REVIEW: La La Land dazzles with music and emotional depth
There's more to this movie musical than meets the eye.
(SPOT.ph) "City of stars, are you shining just for me," croons Ryan Gosling in an impeccably tailored suit and silk tie, his fingers deftly dancing over a piano. He's every inch the charismatic male stars of Old Hollywood La La Land pays homage to—the Fred Astaires, Gene Kellys, and Mickey Rooneys. And yet, even as it oozes with retro glamour at every frame, there's a wonderful contrast in its fresh, contemporary take that goes beyond lengthy musical numbers.
La La Land centers around two characters: Sebastian (Gosling), a talented jazz musician determined to open his own club, and Mia (Emma Stone), an aspiring actress jumping from one failed audition to the next. Like many boy-meets-girl tales, they run into each other several times before realizing what the audience has known all along: they're meant for each other.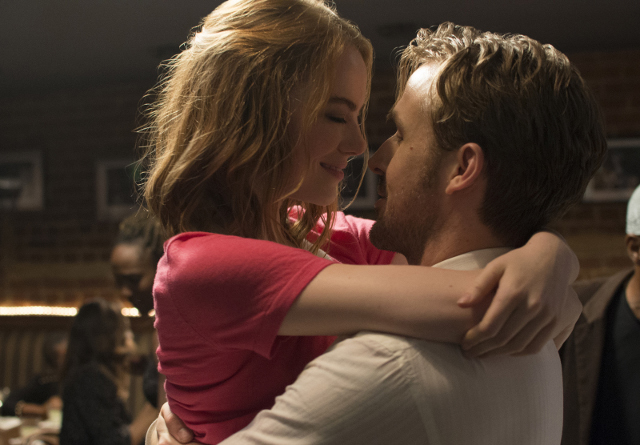 Sebastian's characterization is firmly rooted in the past. We see it in his old concert posters, his vinyl collection, his prized vintage piano stool, and his ridiculously purist tendencies about music. Gosling portrays him with the same swoon-worthy charm and engaging depth, but this is Stone's show through and through. She's neither a professional singer nor a dancer, but she glides through her performances like a seasoned natural. Much like her Oscar-nominated turn in 2014's Birdman, Stone embraces her role—painfully authentic in her ambition, and affecting in her failures. Together, this duo displays the same effortless chemistry that has captivated audiences since Crazy, Stupid, Love.
ADVERTISEMENT - CONTINUE READING BELOW
Their attraction unfolds over a course of several songs, but the true crux of their story isn't that they're in love—and this is where the film really makes an impact. The age-old conflict between love and ambition is nothing new but unlike its predecessors, La La Land doesn't force one protagonist to choose between the two. Instead, Sebastian and Mia's conflict is internal: do you compromise your ideals for your loftier goals or do you settle for less because your dreams are too far to reach? Yes, love is important, but dreams are a true commitment. It's this cynical outlook that adds a palpable dose of realism to an other-wordly musical.
CONTINUE READING BELOW
Recommended Videos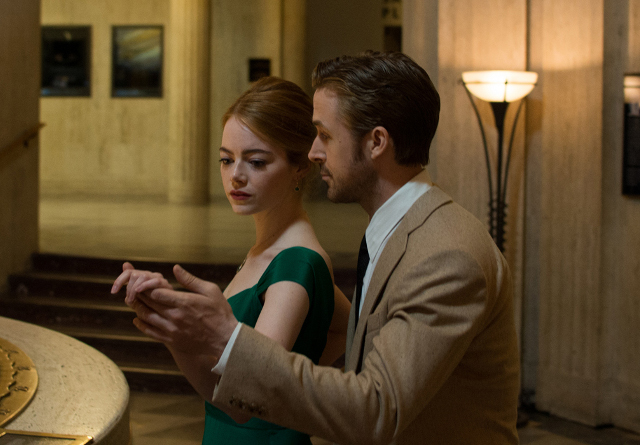 Director Damien Chazelle, fresh off his spellbinding Whiplash, stages modern-day Los Angeles as a character of its own. The towering palm tree silhouettes, the Griffith Observatory, and even the aggravating city traffic are drenched in a sublime, scene-stealing color palette. Even more impressive is his polished use of light, setting the mood and drawing attention to important moments much like a stage play. Perhaps the most extraordinary of all is Chazelle's elegant camerawork, smoothly working in lengthy, unbroken takes as he weaves throughout the choreography. Although only slightly marred by a somewhat slow start, the film is a wondrous ode to the musicals of yesteryear and the magical allure of classic Hollywood.
ADVERTISEMENT - CONTINUE READING BELOW
More than just another musical tale of star-crossed lovers, La La Land is for those who suffer, gamble, and even compromise for their dream. Everyone hopes for a love that changes you and sets you on the path to greatness, but when the dust settles and the spotlight fades, it's a path you sometimes have to take on your own.
RATING: 4.5 out of 5 spots
La La Land is now showing in theaters. Photos courtesy of Lionsgate and Summit Entertainment.
Share this story with your friends!
---
Help us make Spot.ph better!
Take the short survey
Load More Stories