The SPOT.ph Guide to the 11th Spring Film Festival
Five days of free movies? We're so in!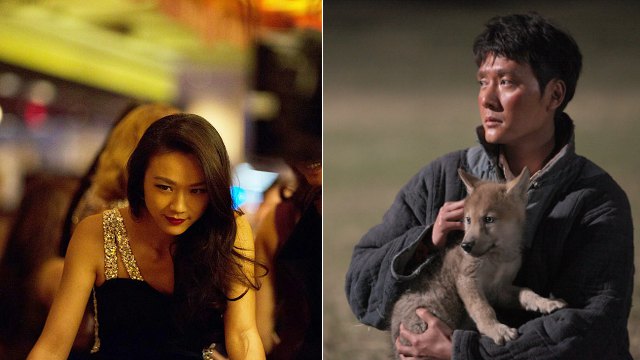 (SPOT.ph) For a lot of us, Chinese New Year often means festive dinners and your favorite box of tikoy, but for movie fans, it also signals the annual Spring Film Festival at Shangri-La Plaza.
From January 25 to 29, avid moviegoers can catch six different films that celebrate Chinese culture, heritage, and history. Best of all, admission is completely free! Pencil these dates into your calendar.
A Complicated Story
Liu Yazi is a college student in dire need of financial assistance. Opportunity comes when she meets a starlet who asks her to be a surrogate mother. But when the deal falls apart, Yazi refuses to give up the child and goes into hiding; things get even more complicated when she encounters the biological father.
Screening days: January 26 at 2 p.m. and January 27 at 7 p.m.
Book of Love
This rom-com stars Tang Wei as Jiao, a casino hostess from Macau and Wu Xiubo as Daniel, a real estate broker in Los Angeles. Their love story begins with a book, and they soon begin to exchange heartfelt and deeply personal letters.
Screening days: January 25 at 4:30 p.m. and January 28 at 7 p.m.
Everybody's Fine
This 2016 film is a Chinese remake of the 1990 Italian film of the same name. A recently widowed father spends every summer with his children, but after they bail on their plans, he decides to visit them one by one. He soon realizes that he doesn't know his children as well as he thought.
Screening days: January 26 at 4:30 p.m., January 28 at 2 p.m., and January 29 at at 4:30 p.m.
ADVERTISEMENT - CONTINUE READING BELOW
Horseplay
In the mood for a fun and light comedy? This film is right up your alley. A journalist's (Kelly Chen) quest to track down a notoriously cunning thief (Tony Leung) takes her across Europe. Along the way, she also meets an aging detective (Ekin Cheng) who will stop at nothing to find the thief.
Screening days: January 27 at 2 p.m. and January 28 at 4:30 p.m.
Red Amnesia
Deng is an elderly caregiver who refuses to quit her job and stop providing for her family. Her routine quickly goes into suspenseful territory when she starts receiving mysterious, anonymous phone calls.
Screening days: January 25 at 2 p.m., January 27 at 7 p.m., and January 29 at 2 p.m.
Wolf Totem
It's 1967, and a young student from Beijing is sent to live among the nomadic herdsmen in Mongolia. Here, he learns about the local wolf population, which are being threatened by the local government. Based on a best-selling novel by Lu Jiamin, the film was chosen as China's entry to the Best Foreign Film category of the 2015 Oscars.
Screening days: January 27 at 4:30 p.m. and January 29 at 7 p.m.
Load More Stories