10 Best Picture Oscar Winners You Can Stream Now
Sit back and enjoy some fantastic cinema.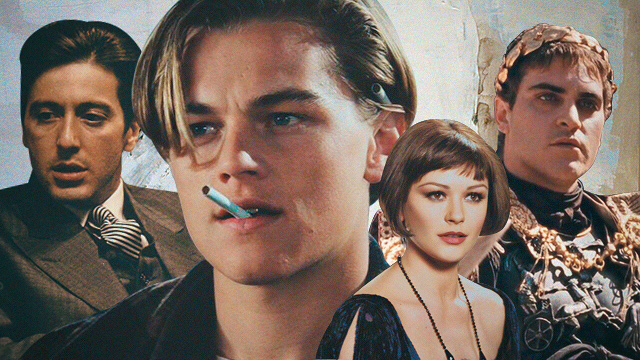 (SPOT.ph) Since its inception in the late '20s, the Oscars been one of the most prestigious—and highly contested—award shows. In fact, you can always expect some form of uproar whenever the Academy Awards are concerned, whether it's because of the lack of nominations or the disappointing winners.
Whether you agree with their Best Picture prize or not, these 10 films are still some of the best pieces of cinema every movie fan should watch (or rewatch). Ready your popcorn!
The Godfather (1972)
Directed by: Francis Ford Coppola
Stream it on: Netflix
Widely considered as one of the greatest films of all time, the classic adaptation of Mario Puzo's crime novel remains a compelling must-see even to this day. It stars Al Pacino as Michael Corleone, the youngest son of the head (Marlon Brando) of a powerful mafia family, as he protects their empire from rival families. Its highly acclaimed sequel also won the Best Picture trophy two years later, and is available for streaming on Netflix.
Titanic (1997)
Directed by: James Cameron
Stream it on: iflix
It's easy to see why the fictionalized account of the real 1912 tragedy was such a commercial and critical success. Leonardo DiCaprio and Kate Winslet cemented their fame (and beloved real-life friendship) as two young passengers onboard the ill-fated ship. Despite hailing from different social classes, they fall in love—capturing the hearts of audiences everywhere with their onscreen chemistry.
Argo (2012)
Directed by: Ben Affleck
Stream it on: HBO Go and Netflix
ADVERTISEMENT - CONTINUE READING BELOW
Star Ben Affleck made a triumphant return to the director's chair with this historical thriller that wowed critics and moviegoers (despite a few claims of inaccuracies). The story is based on an extraordinary true story of a 1979 CIA mission led by operative Tony Mendez (also played by Affleck). He leads the rescue of six U.S. diplomats in Tehran, Iran by staging a fake but elaborate cover story of Canadian filmmakers shooting a sci-fi film.
Lawrence of Arabia (1962)
Directed by: David Lean
Stream it on: Netflix
The Academy loves a good historical epic, and this 1962 Best Picture winner was a shoo-in. The film follows the incredible life of British military officer T.E. Lawrence (played by Peter O'Toole), who is sent to Arabia during World War I. This visually stunning classic is widely considered a "masterpiece" when it comes to directing, cinematography, and acting, even setting the stage and gold standard for many other epics that follow in its footsteps.
CONTINUE READING BELOW
Recommended Videos
No Country for Old Men (2007)
Directed by: Joel and Ethan Coen
Stream it on: HBO Go
This suspenseful entry from the Coen brothers is a cat-and-mouse thriller between a soon-to-retire sheriff (Tommy Lee Jones) and a deadly hired hitman (an incredible Javier Bardem). More than its plot, however, the movie explores themes of fate and circumstance, winning over one award show after another—as well as Bardem's first acting trophy. Many critics have also hailed No Country for Old Men as the Coen brothers' best film.
American Beauty (1999)
ADVERTISEMENT - CONTINUE READING BELOW
Directed by: Sam Mendes
Stream it on: Netflix and iflix
An average suburban father (Kevin Spacey) undergoes a strange mid-life crisis after becoming infatuated with his daughter's beautiful friend (Mena Suvari). Don't let its premise fool you, though; there's a reason why it was an awards season darling. Combining biting social commentary and spectacular visuals, Sam Mendes conjures sharp comedic parody and profound tragedy that's only bolstered by powerful performances. (Spacey won a Best Actor trophy for his work.)
Gladiator (2000)
Directed by: Ridley Scott
Stream it on: Netflix
A celebrated Roman general named Maximus (Russell Crowe in his Best Actor winning role) is appointed as regent to save Rome. In a fit of rage, the Emperor's son and only heir, Commodus (Joaquin Phoenix), strips Maximus of his ranks and murders his family. The latter is forced to fight to the death in gladiator arenas to seek his revenge. Both a critical and commercial success, you can thank Gladiator for the rise of many historical epics that soon came after, including Troy, Alexander, King Arthur, and 300.
Chicago (2002)
Directed by: Rob Marshall
Stream it on: iflix
Based on the stage musical of the same name, Chicago navigates the world of scandalous celebrities and corruption during the Jazz Age. At the heart of the story is a nightclub performer (Catherine Zeta-Jones) and a housewife (Renee Zellwegger), who are both accused of murder and enlist the help of a slick lawyer (Richard Gere). On the heels of 2001's Moulin Rouge, this film follows in its dazzling footsteps; in fact, Chicago is the first musical to win Best Picture since 1968.
ADVERTISEMENT - CONTINUE READING BELOW
A Beautiful Mind (2001)
Directed by: Ron Howard
Stream it on: Netflix
The Academy can't resist a good biopic, and 2001's A Beautiful Mind had their voters hooked. The movie stars Russell Crowe as the brilliant yet asocial mathematician and Nobel Laureate John Nash, whose undercover work in cryptography takes a nightmarish turn. Although criticized for its "inaccurate" portrayal of Nash's personal life, the film was still very well-received by critics and audiences alike.
The Lord of the Rings: Return of the King (2003)
Directed by: Peter Jackson
Stream it on: Netflix
You don't need to be a fan of the books to enjoy the Lord of the Rings trilogy. There's plenty of fantastic storytelling, eye-popping filmmaking, and thought-provoking themes that will resound with any viewer. Although the first and second parts of Peter Jackson's sprawling fantasy epic was recognized by The Academy, its final installment finally achieved a clean sweep with 11 Oscar wins. It also happens to be the first and only fantasy film to have nabbed Best Picture. 
Your guide to thriving in
this
strange new world.
Share this story with your friends!
---
Help us make Spot.ph better!
Take the short survey
Load More Stories