MOVIE REVIEW: The LEGO Batman Movie is bat-loads of awesome fun
Everything is still awesome in this fun LEGO Movie spin-off.
(SPOT.ph) "Everything is awesome!" is probably the most memorable thing from the 2014 animated film The LEGO Movie. The second thing is probably Batman. The hilarious parody of the brooding Caped Crusader, voiced by Will Arnett, stole practically every scene he was in, so it was no surprise that its first spin-off featured the Bat vigilante. The result is a satirical, intelligent, joke machine of a movie full of zaps, pows, and bams for all ages.
In Gotham City, the Joker (Zach Galifianakis) has teamed up with what seems like every Batman villain there is, including popular ones like Harley Quinn and Riddler, and lesser-known ones like The Eraser, who sports an eraser for a head, and Condiment King, a guy who uses condiments as his weapons. (They're real Batman villains, Google them.) They try to take over Gotham until Batman tells Joker that he is not his biggest enemy.
ADVERTISEMENT - CONTINUE READING BELOW
The Joker formulates a plan to get him and all the criminals of Gotham in jail to teach Batman a valuable lesson: he needs villains and that without them, he is nothing. Meanwhile, Barbara Gordon (Rosario Dawson) becomes the new Commissioner, and Bruce Wayne accidentally adopts an orphan named Dick Grayson a.k.a. Robin (Michael Cera). They both believe the Joker is up to something but instead of working alongside them, Batman, true to his "I work alone" nature, takes matters into his own hands and falls right into Joker's nefarious plans.
It's hard to avoid comparing this film with its predecessor. Filled with funny pop-culture references and a wonderful story with poignant messages about teamwork, creativity, and uniqueness, The LEGO Movie was a hugely pleasant surprise. The LEGO Batman Movie does not quite match the very high bar set by Phil Lord and Christopher Miller in the first film, but it's an incredibly solid effort nonetheless. In fact, it will have you laughing so hard at jokes, you may not hear the next one because you're still chuckling.
CONTINUE READING BELOW
Recommended Videos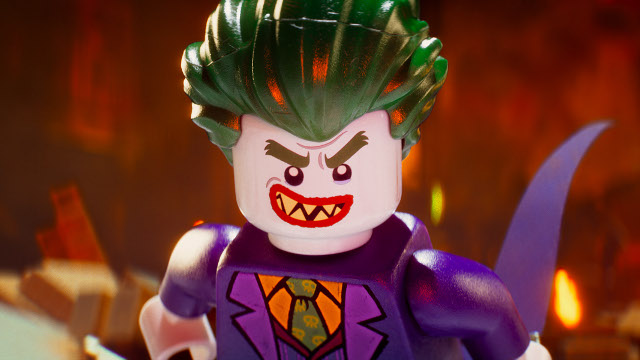 ADVERTISEMENT - CONTINUE READING BELOW
The LEGO Batman Movie is able to squeeze almost every ounce of comedy out of the Batman mythology. With references to the many films and comic books, this is the ultimate Batman parody, done with love and admiration for the original work. It's a self-deprecating parody of all the things that make Batman who he is. The darkness, the emo feelings, the gravelly voice, and the lone wolf mentality are all there, but all done with sharp wit and creativity. It makes fun of the Caped Crusader, while also showcasing a completely fresh take on the superhero we see so often onscreen.
What makes The LEGO Movie special is its fantastic world where filmmakers are allowed to go as big as possible. The struggle with LEGO Batman is that even if it does an excellent job at making jokes about the world of Batman, it often gets limited to that. Unlike the first film, this one tries but struggles to tell a universal story. The lesson of the film boils down to one line, "You can't be a hero if you only care about yourself." The rest of it, however, is just inviting the audience to have fun.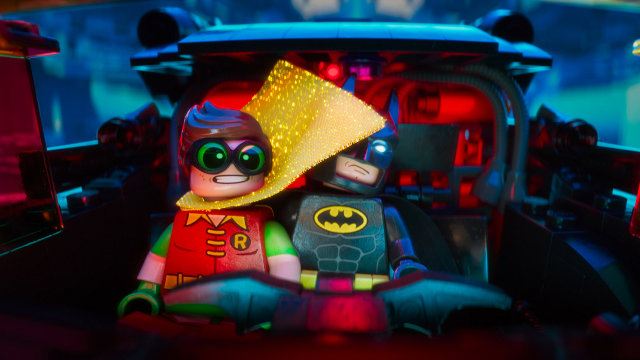 ADVERTISEMENT - CONTINUE READING BELOW
And boy, is it fun. This film, like its predecessor, is full of pop-culture references, self-aware jokes, and a stellar voice cast that includes Ralph Fiennes as Alfred and lots of surprise cameos. It's also fast, ridiculously creative, and has something for the whole family. One really fun sequence, in particular, brings together some really exciting characters on screen; The LEGO brand has been partnered with tons of properties so just think of all the crossover possibilities LEGO Batman wields. This is a purely fun, enjoyable film with a nice little message that's told through the Batman prism, and isn't that the Bat-movie we really deserve at this time?
RATING: 4 out of 5 spots
The LEGO Batman Movie is in theaters February 9. Photos courtesy of Warner Bros. Pictures.
Share this story with your friends!
---
Help us make Spot.ph better!
Take the short survey
Load More Stories