10 Must-See Movies This March
Baka Bukas, Beauty and the Beast, and more!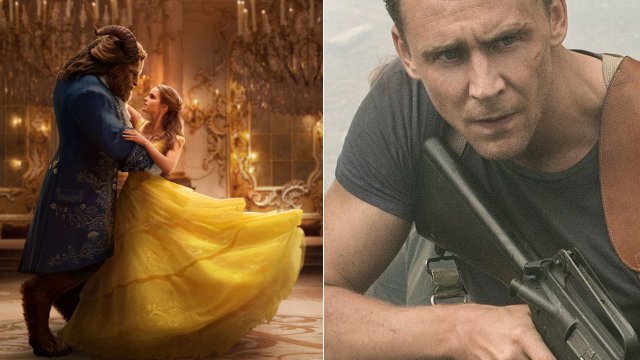 (SPOT.ph) Say hello to a new month with a fresh roster of movies you can't miss! Blockbuster season officially begins with a new King Kong, a Power Rangers reboot, and a live-action version of your favorite Disney princess. There's plenty of indie fare to go around, too!
Baka Bukas
ADVERTISEMENT - CONTINUE READING BELOW
CONTINUE READING BELOW
Recommended Videos
Release date: March 1
Originally an entry in the 2016 Cinema One Originals festival, Baka Bukas stars Jasmine Curtis-Smith as Alex, who harbors unresolved feelings for her best friend (Louise delos Reyes). The film nabbed a number of awards at the festival, including Audience Choice and Best Actress.
Logan
Release date: March 1
Set 50 years after the events of Days of Future Past, a much-older Wolverine (Hugh Jackman) is now caring for a weakened and vulnerable Charles Xavier (Patrick Stewart). His life of solitude is interrupted at the arrival of a murderous criminal (Boyd Holbrook) hellbent on eradicating all remaining mutants. Logan is reportedly the last stand-alone Wolverine movie starring Jackman.
T2 Trainspotting
Release date: March 1
Danny Boyle's 1996 cult classic has a sequel, and it looks just as exciting and promising. The new film reunites the original ensemble cast (Ewan McGregor, Ewen Bremner, Jonny Lee Miller, Robert Carlyle, and Kelly Macdonald) in a nostalgic return set 20 years later.
ADVERTISEMENT - CONTINUE READING BELOW
Kong: Skull Island
Release date: March 9
A team of explorers venture deep inside a primordial and uncharted island, only to stumble upon the mythic king of the apes...among other terrifying monsters. The movie features a stellar cast that includes Brie Larson, Tom Hiddleston, Samuel L. Jackson, John Goodman, and John C. Reilly.
Get Out
Release date: March 15
Comedian Jordan Peele ventures into filmmaking with a clever horror film that puts a sharply funny and racially charged twist on the genre. Chris (Daniel Kaluuya) is all set to meet his girlfriend's (Allison Williams) parents for the weekend; it turns out he's in for way more than he bargained for. The film initially premiered at the Sundance Film Festival and has been gaining plenty of critical acclaim ever since.
2 Cool 2 Be 4gotten
Release date: March 15
Set in the late '90s, Khalil Ramos plays a high school overachiever who doesn't quite fit in. Everything changes—and dangerously escalates—when he makes friends with two half-American transfer students (Ethan Salvador and Jameson Blake). The Cinema One Originals entry took home the prize for Best Picture, Best Cinematography, and Best Supporting Actor.
ADVERTISEMENT - CONTINUE READING BELOW
Beauty and the Beast
Release date: March 16
Your favorite Disney princess comes to life in this new live-action adaptation starring Emma Watson. Belle, a bright and fiercely independent woman, is imprisoned by the Beast (Dan Stevens) in his castle, where she befriends its enchanted staff. The film also stars Ian McKellen, Luke Evans, Emma Thompson, Ewan McGregor, Josh Gad, and Stanley Tucci.
Power Rangers
Release date: March 22
Lionsgate capitalizes on the trendy '90s nostalgia with a new reboot of the beloved, teen sci-fi franchise. Their version recruits relatively unknown actors to play five ordinary teenagers who must use their powers to save the world from an alien threat. Still, there's still some dose of star power in the form of Bryan Cranston, Elizabeth Banks, and Bill Hader.
Life
Release date: March 24
Life revolves around a six-member space crew on the verge of a massive scientific discovery: the first evidence of extraterrestrial life on Mars. As the crew conducts research, they soon realize their experiments have dangerous, unintended consequences. The all-star cast includes Ryan Reynolds, Jake Gyllenhaal, and Rebecca Ferguson.
ADVERTISEMENT - CONTINUE READING BELOW
Ghost in the Shell
Release date: March 29
Scarlett Johansson stars in this sci-fi crime drama adapted from a Japanese manga and directed by Rupert Sanders. Johannson plays a cyborg policewoman who must take down a nefarious computer hacker.
Load More Stories