10 Coming-of-Age Pinoy Indie Films
You'll laugh, cry, and relate. A lot.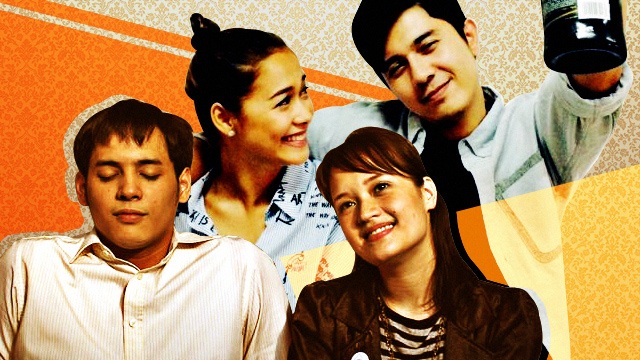 (SPOT.ph) Ahh, adolescence. It's both an exhilarating and cringe-worthy time of anyone's life, filled with all sorts of firsts that signal your first foray into adulthood. With every thrilling first kiss and exciting late-night party comes complicated relationships, life-changing decisions, and discovering one's self.
Cinema is filled with all sorts of stories about growing up, and the local indie scene is no exception. Here, we list 10 Filipino independent films that will bring you back to your younger years—no matter how awkward, tragic, heartbreaking, or eye-opening.
Ang Pagdadalaga ni Maximo Oliveros (2005)
Directed by: Kanakan Balintagos
Unlike many LGBT+ films that deal with grappling with one's sexuality, a young teenager named Maxi (Nathan Lopez) is fully comfortable with who he is and how he expresses himself. Instead, his "blossoming" moment comes when he has to choose between his love for a handsome cop (J.R. Valentin) and his loyalty to his criminal family. Tackling themes of poverty, unrequited love, and familial obligations, this film is a grittier but nonetheless heartfelt take on a familiar genre.
Baka Bukas (2016)
Directed by: Samantha Lee
On the other side of the LGBT+ spectrum is this award-winning Cinema One Originals entry. Jasmine Curtis-Smith plays Alex, a 20-something lesbian who has come out to everyone except the best friend (Louise delos Reyes) she's been in love with for years. Baka Bukas explores the perils of being in the LGBT+ community, whether it be with personal relationships or even in the workplace. 
I'm Drunk, I Love You (2017)
ADVERTISEMENT - CONTINUE READING BELOW
Directed by: JP Habac
If someone asked you how you'd define your college years, the first thing that probably comes to mind is inuman. This is where Carson (Maja Salvador) and Dio (Paulo Avelino) build their years of friendship. They are both on the cusp of adulthood, just inches away from graduation, but their biggest concern is their late-night walwalan sessions. These sessions also mean plenty of pining on Carson's end, as she uses bottles of alcohol to cope with the friendzone. A sudden road trip to La Union, however, could change everything.
Ang Nawawala (2012)
Directed by: Marie Jamora
CONTINUE READING BELOW
Recommended Videos
This Cinemalaya entry tells the story of Gibson (Dominic Roco), who stopped talking as a child and returns home for Christmas. He reconnects with a childhood friend and gets a chance to find love, all while exploring the vibrant local music scene. In true coming-of-age fashion, Gibson learns to redefine his relationships with his family, his long-lost friends, and more importantly, himself.
Ang Huling Cha-Cha Ni Anita (2013)
Directed by: Sigrid Andrea P. Bernardo
Often likened to Maximo Oliveros, this 2013 film revolves around Anita (Teri Malvar), a 12-year-old who develops a crush on a worldly, older woman named Pilar (Angel Aquino). Set in a rural town in Bulacan, it tackles themes of self-discovery, coming to terms with your sexuality, teenage pregnancy, and even abortion.
Rakenrol (2011)
Directed by: Quark Henares
For the most part, Rakenrol is a cinematic ode to the local music scene. It's filled with surprising cameos, head-bopping music, and eye-popping visuals of Manila—with a bit of life-changing friendship thrown in, too. Odie (Jason Abalos) and Irene (Glaiza de Castro) are best friends who don't quite fit in with the rest of their peers. Their adventure begins when they decide to make an underground rock band of their own.
ADVERTISEMENT - CONTINUE READING BELOW
1st Sem (2016)
Directed by: Dexter Hemedez and Allan Ibanez
A theme central to coming-of-age tales is the struggle to live up to parental expectations. In this biting dramedy, we witness the complicated mother-and-son relationship of Maru (Darwin Yu) and Precy (Lotlot de Leon). Everything falls apart when the young and indecisive Maru decides to forego his promising college education in the big city and returns home.
Senior Year (2010)
Directed by: Jerrold Tarog
Instead of going for the usual star-studded route, this film enlists real high school students to depict 10 students in their final months before graduation. What follows is a trip down memory lane, where most of the drama is driven by hormones and uncertainty. Senior Year tackles the many pains and joys of the high school experience that now seem so far away, while remaining heartfelt and relatable.
Apocalypse Child (2015)
Directed by: Mario Cornejo
Apocalypse Child is not your ordinary coming-of-age film; in fact, there are no teenagers, no high school woes, and no talk about going to college or getting a job. That being said, it's still a story of growing up—at least for a carefree 30-year-old surfing instructor (Sid Lucero), whose entire life is defined by who his father may or may not be. The same holds true for the rest of the characters in Baler, who—in one way or another—are all caught in the stories that define who they are.
2 Cool 2 Be 4gotten (2016)
Directed by: Petersen Vargas
ADVERTISEMENT - CONTINUE READING BELOW
Set in Pampanga in the late '90s, it tells the story of Felix (Khalil Ramos), a high school outcast whose life turns upside-down when two handsome Fil-Am brothers, Maxim and Magnus (Ethan Salvador and Jameson Blake, respectively) show up. Felix quickly gets entangled in their complicated affairs, all while he quietly harbors feelings for his new friend. Filled with nostalgic '90s references and peppered with emotional throwbacks to your first love, 2 Cool 2 Be 4gotten is teen angst on a darker and edgier level.
Share this story with your friends!
---
Help us make Spot.ph better!
Take the short survey
Load More Stories