Ghost in the Shell failed, and here's why that matters
Was it all the inaccuracies or something else?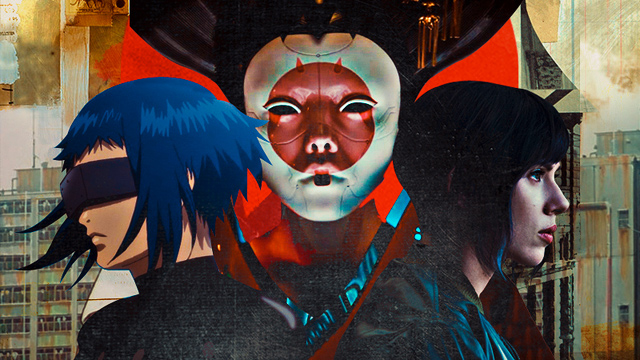 (SPOT.ph) By now you will have probably heard. Ghost in the Shell, the Hollywood live-action adaptation of an over 20-year-old media franchise, reviled since the reveal of certain casting choices and critically panned, now stands to lose between U.S. $60 to 100 million in the box-office. There is no question about it, Scarlett Johansson's Ghost in the Shell movie is a spectacular failure.
ADVERTISEMENT - CONTINUE READING BELOW
People will tell you how this movie wasn't faithful to the 1995 movie or the other movies or the manga, but there is a small detail they won't mention that might change your mind about it just a bit. For all the talk of how the new movie is inaccurate, the Ghost in the Shell franchise as a whole does not have a real canon.
What do we mean, exactly? Well, the 1995 movie directed by Mamoru Oshii took multiple liberties from the Kodansha manga it was based on, as written and illustrated by Masamune Shirow. The 2005 TV anime subtitled Stand Alone Complex exists in a completely different continuity, but using the same characters as they appeared in the movie. Lastly, 2013's Arise is a complete reimagining of the series as a whole, with familiar characters in a completely different set of circumstances.
With this in mind, it's disingenuous to argue that the new movie is "invalid" for breaking from the GITS canon. GITS has always been fluid and changing, with each movie, TV show, and even game arguably existing in its own universe. Even if the producers are all different, Paramount's movie is no less valid or legitimate than everything before it.
ADVERTISEMENT - CONTINUE READING BELOW
With that taken into account, this new movie is a failure on its own merits. The story, cribbed together from story beats of previous movies to make a new narrative, fails to come together cohesively. Long-time fans point out the producers failed to understand what fans liked in GITS in the first place. Even critics, who were not fans of the source material to begin with, found the film lacking as a whole.
And of course, there is the matter of the whitewashing. Essentially, the entire cast for this movie set in Japan is a white actor—save for three roles: The lead character's mother, one of the geisha robots, and Chief Aramaki, played by Japanese screen veteran Takeshi Kitano.
In this matter, the film's shortcomings extend beyond what you can see on the screen, but of course, no movie ever exists in a vacuum. This Ghost in the Shell exists in a time when scientific fact has yet to catch up to the science fiction of cyborgs and artificial bodies. However, the racism that apparently no longer exists in New Port City still does here, and the casting of someone from a minority is a hot topic within the industry.
ADVERTISEMENT - CONTINUE READING BELOW
GITS's casting controversy does not just come hot off the heels of similar controversies, such as Marvel's Netflix series Iron Fist or Doctor Strange. It happened at a time when movies and shows starring black actors telling their stories are experiencing a resurgence. From the critical and box-office successes of films like Moonlight, Get Out, and Hidden Figures, to the waves created by TV shows like Black-ish and The Get Down, it's a good time to tell the stories of minorities.
So if stories about black lives can star black folks in Hollywood, why can't they do the same for Asians? To this, the GITS movie gives a dire, unacceptable answer: We don't want to.
But perhaps, there is a silver lining to come out of GITS' failure. If movie producers recognize how fatal it can be to whitewash their movies in 2017, maybe they'll start to be more careful about how they tell Asian stories. Or, they may be just as likely to lean back towards white material. Ghost in the Shell could just be the tipping point for Asian Hollywood, if Hollywood is compelled to change hard enough.
ADVERTISEMENT - CONTINUE READING BELOW
Load More Stories