WATCH: Netflix unveils exciting trailer for their first entry to Cannes Film Festival
And you can stream it this month!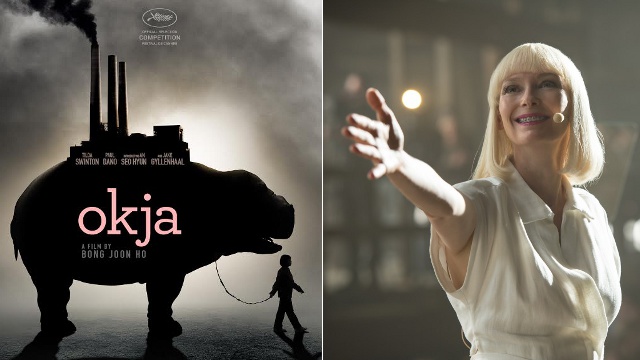 (SPOT.ph) Netflix is best known for their original series, from Riverdale to Stranger Things and everything in between. Although they've always done original movies, they've only recently begun to expand their lineup—most notably with Okja, their first entry to the Cannes Film Festival. 
The film is helmed by Korean director Bong Joon Ho, who rose to fame for the 2013 film, Snowpiercer. Though it's not as gritty as the former, Okja carries the same impressive star power and thought-provoking social commentary.
ADVERTISEMENT - CONTINUE READING BELOW
It revolves around a young girl (Seo-Hyeon Ahn), who befriends the titular friendly creature created by a powerful corporation (headed by Tilda Swinton's character). The cast also includes Paul Dano as an animal rights activist, The Walking Dead's Steven Yeun, Jake Gyllenhaal, Lily Collins, and Giancarlo Esposito.
It premieres in Cannes today, May 19, where it's stirring controversy on whether the festival should be considering films not set for theatrical release. (Bong has brushed off the issue, saying "I don't think making a film backed by Netflix makes much difference for me as a filmmaker.")
You can start streaming Okja on June 28.
Recommended Videos
Load More Stories