PHOTOS: Scenes From The Ransom Collective's Exciting Album Launch
TRC's debut album is a celebration of growing up.
(SPOT.ph) Let's admit it: No matter how old we get, there will always be a moment where you just don't feel like a grown-up. It's an awkward and confusing struggle that many of us are just blindly navigating, but The Ransom Collective is tackling the topic in a poignant, self-realized way.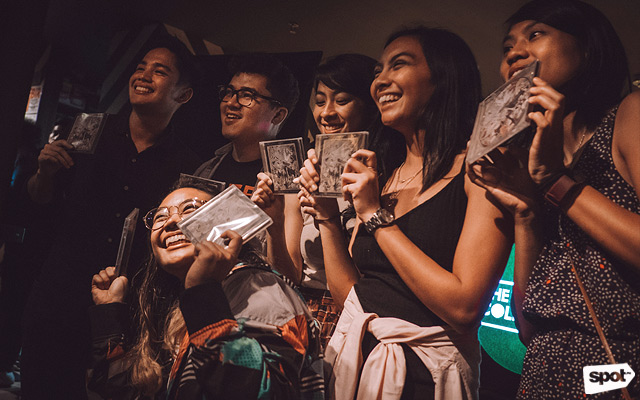 The band is all smiles with their album
After four long years, the six-piece indie-folk band has finally released their debut, full-length album, Traces. Fellow musicians such as Tandems '91, Tom's Story, and Ourselves the Elves also participated as opening acts of the event.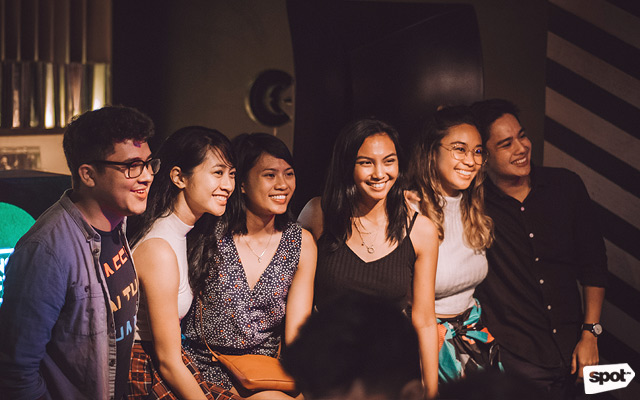 ADVERTISEMENT - CONTINUE READING BELOW
Before taking the stage at The Palace Pool Club, however, The Ransom Collective held a listening party at OTO where they previewed the new album to some of their closest friends and talked about their creative process and their journey as a band.
Kian Ransom (vocals and guitar) shared how the band first began; transitioning from mere hangouts and jamming sessions until they found themselves doing gigs more often. They even began to create more music rooted in their values and experiences.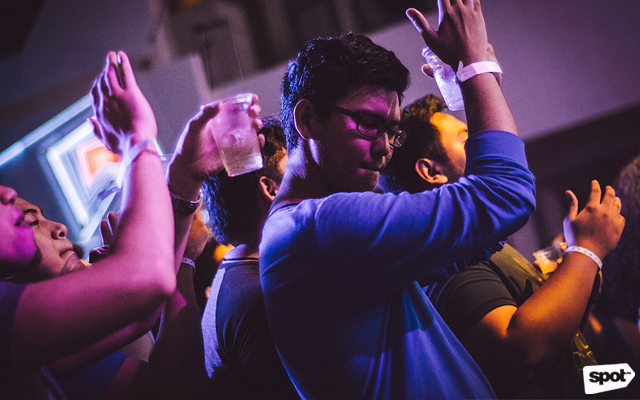 Fans jam to TRC's fresh, new tracks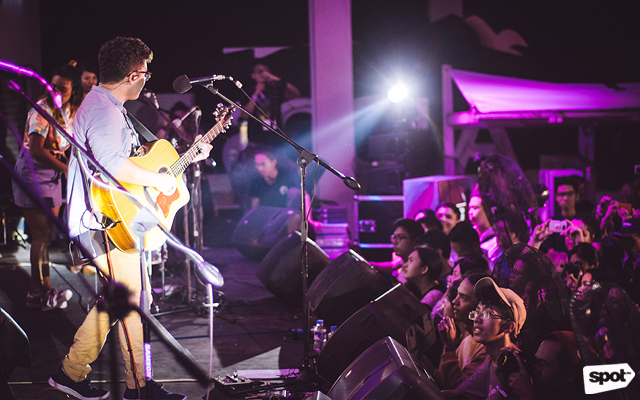 ADVERTISEMENT - CONTINUE READING BELOW
There wasn't a dull moment in the night
"After a couple of weeks we started playing a little bit more and then realized we have a lot of interests in common like traveling and spontaneity. A lot of us were into sports and the more we realized we have a lot in common, we found a mutual inspiration," said Kian. "That's why we think we found that in travel, spontaneity, celebrating our youthfulness, and kind of emerging into adulthood and working as a team. I think as a whole that's [what] we're inspired by."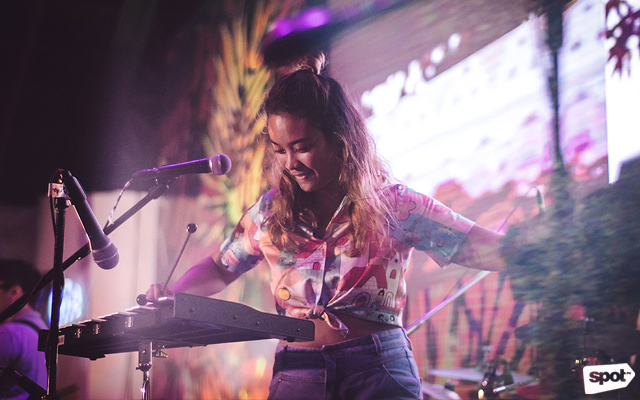 Jermaine Choa Peck (percussion and vocals)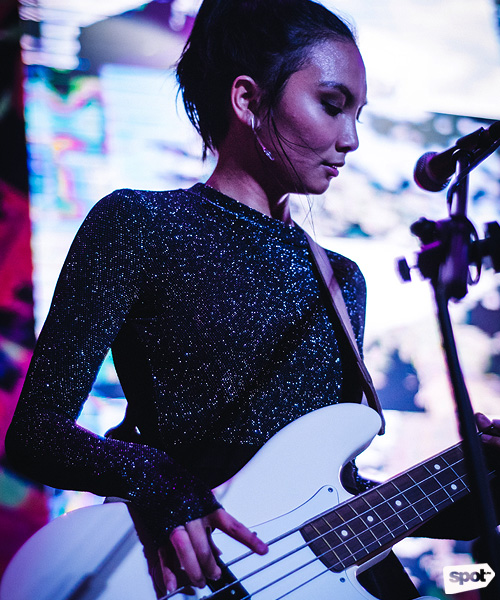 ADVERTISEMENT - CONTINUE READING BELOW
Leah Halili (bass and vocals)
Lily Gonzales (keyboard and vocals) also shared, "We weren't the best musicians then, but over the years I think [by] playing in a band, going to gigs, practicing...we developed techniques and more creative ways of making music. I think that's the difference in this album versus the EP."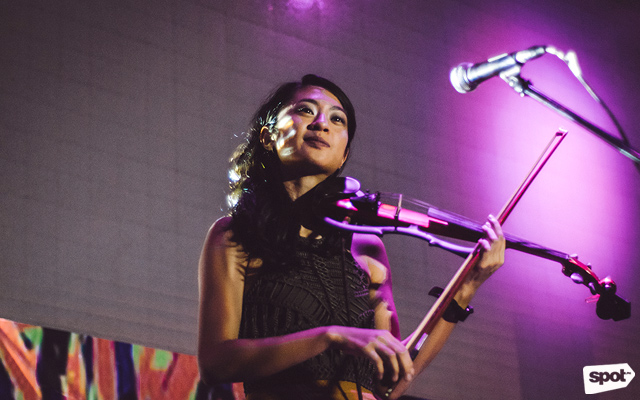 Muriel Gonzales (violin and vocals)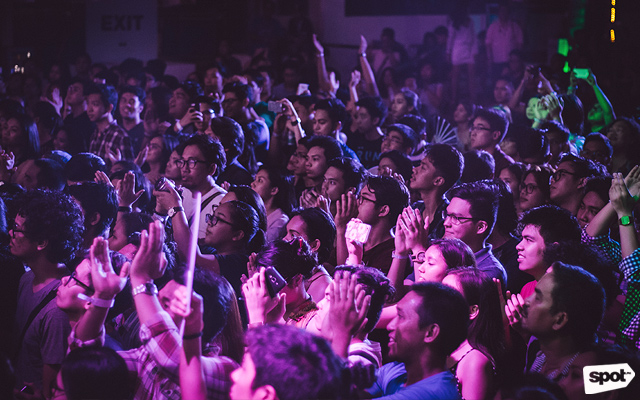 ADVERTISEMENT - CONTINUE READING BELOW
She's right: The band has come a long way from their first big break in 2014's Wanderland Festival. They've performed all over the country, even flown to Malaysia and Indonesia for musical collaborations, and have garnered a steady and loyal fanbase eager to hear what's new.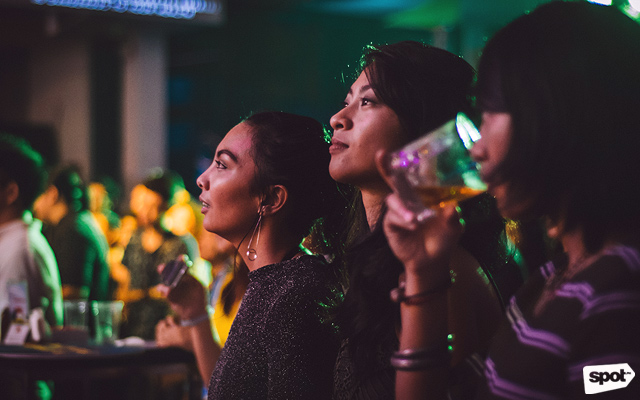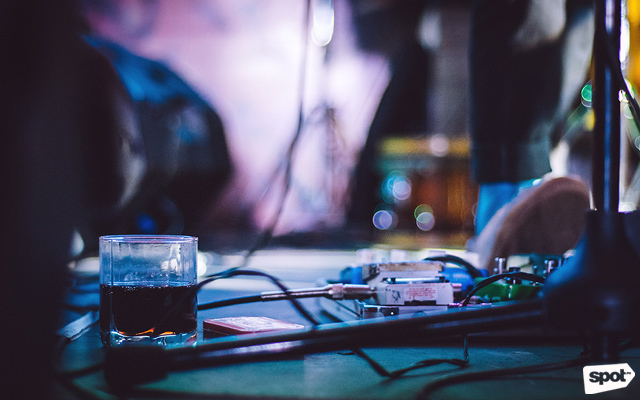 ADVERTISEMENT - CONTINUE READING BELOW
During their album launch, TRC sang tracks like "Images," "Settled," and "Traces"—much to the delight of their fans. Jermaine Choa Peck (percussion and vocals) summed up the album nicely: "[Traces] is about our lives, heartbreak, the things we celebrate, and the things we go through."
Traces is now available for streaming on Spotify. Physical copies are currently on sale at The Four Strings in Cubao Expo, and more stores will be announced by the band soon.
Load More Stories