(SPOT.ph) It's been a long and tiring road for the superhero genre—especially if you're Warner Bros. or just a DC Comics fan. Year after year, the studio tried to tout a superhero film that could rival the competition, capture new and old fans alike, and bring something new to the table. Instead, the dour Man of Steel was divisive at best, Batman V Superman tried to inject some commentary but fell apart with its muddled narrative, and Suicide Squad limped to the finish line with its multiple plot holes and squandered characters.
And so, it was up to Wonder Woman to save the DC Extended Universe from yet another critical disaster. By Hollywood standards, the odds were stacked against them, being the first female-led comic book movie in a decade, as well as one of the very few superhero flicks directed by a woman. And like the beacon of light she was in BVS, Wonder Woman emerged victorious—a much-welcome respite from DC's dark and gloomy roster.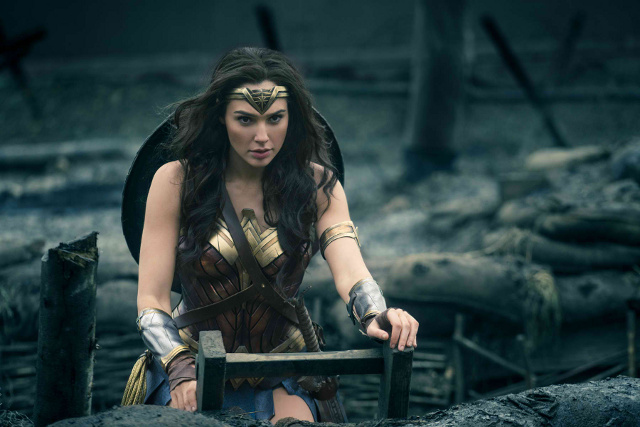 ADVERTISEMENT - CONTINUE READING BELOW
Like many superhero movies, the film is an origin story, though it is one many of us haven't seen. We get a glimpse of Themyscira, the island paradise that is home to the Amazons—a race of women created by Zeus to protect the "world of men" from Ares, the Greek god of war. At the center of it all is Diana (Gal Gadot), who rages into World War I with sword aloft after an American soldier named Steve Trevor (Chris Pine) crashes into the island's waters and describes what is happening in the real world.
Steve's entrance also serves as the opening to one of the greatest superhero fight sequences in cinematic history. We don't say that lightly, nor will our description ever do it justice. Imagine a group of beautiful and powerful women who have been trained for battle since birth, who deftly wield arrows with the effortless poise of a ballerina, and whose hand-to-hand combat is a jaw-dropping sight to behold. (House of Cards' Robin Wright is the stand-out, an absolute marvel of grace and deadly destruction.) The fight sequence is genuinely exhilarating—until we're met with the sobering reality that even if the Amazons are blessed by Zeus himself, they're also mortal and they're no match for modern-day weaponry.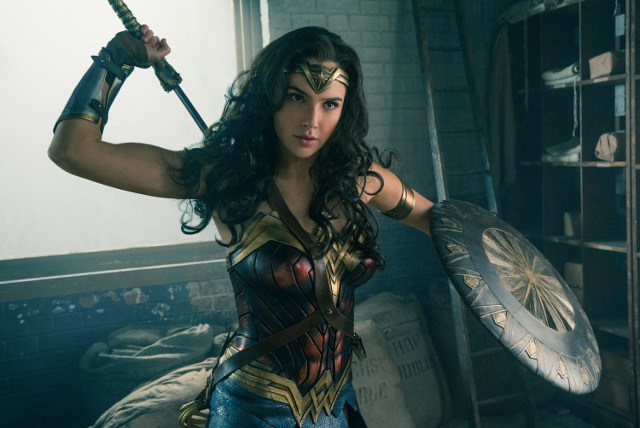 It's this same juxtaposition that follows Diana all the way into London. She brandishes her sword, lasso, and shield into battles filled with guns and bombs. She proudly wears her warrior costume amid full skirts, long sleeves, and military uniforms. Diana's innocence and ignorance about the world is never treated like the butt of the joke; instead, it allows for some of the film's best interactions with Steve, who looks at her with a mix of awkwardness, lovestruck awe, and utter admiration for who she is and what she stands for. 
The duo of director Patty Jenkins and writer Allan Heinberg treats Wonder Woman with the important respect and reverence that every female character deserves. This is a female superhero written and treated the way male superheroes so often are: she is given agency by doing what she wants when she wants, her leadership isn't questioned, she is treated as an equal by her German-fighting peers, and she isn't looked down upon because of her gender. As skimpy as Diana's costume may be, Jenkins' camera never leers gratuitously, and she is always visually framed with a sense of authoritative power.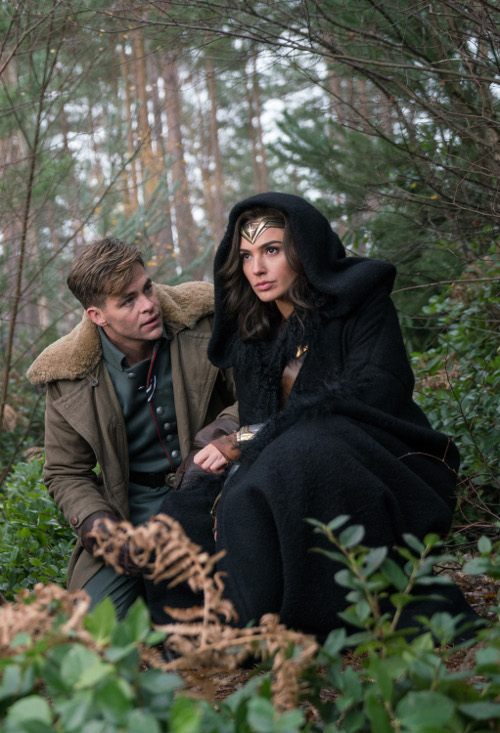 ADVERTISEMENT - CONTINUE READING BELOW
It's not always perfect, though. Unfortunately, Wonder Woman falters in its bloated final act, falling victim to hammy, overly CGI fight scenes and a poorly developed villain whose motivations aren't quite fleshed out. That being said, Heinberg's writing allows for the film to explore Diana's journey from a warrior who puts mankind on a pedestal to someone who finally sees their flaws, yet chooses to save them anyway. The script leaves plenty of room for both Gadot and Pine to wonderfully bring their beloved characters to fully realized life; by the end of the film, it's hard to imagine any other actor in their shoes.
Wonder Woman arrives at a crucial time when positive female characters are sorely needed, but ultimately, it deals with themes that go beyond the hero's gender. It raises important questions about humanity and why we revel in violence, and what it means to be a "good person" in a world where it's easier to do the opposite. Diana is a hero who genuinely believes in the goodness of people, a trait that might not be as trendy as the grim and cynical superheroes we so often see today. And yet, here she is—showing caped crusaders and men of steel how a superhero movie can and should be done.
RATING: 4.5 out of 5 spots
Wonder Woman is now showing in theaters. Photos courtesy of Warner Bros. Pictures.
Share this story with your friends!
---
Help us make Spot.ph better!
Take the short survey
More Videos You Can Watch
Load More Stories