10 New TV and Movie Soundtracks With Amazing Music
Music you'll absolutely love, even if you aren't a TV or movie fan.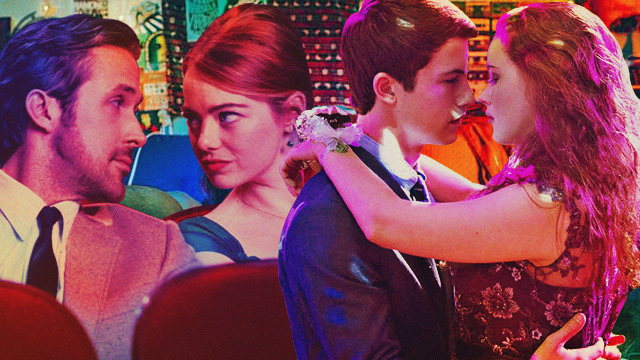 (SPOT.ph) Great stories and great output often go hand-in-hand, but it's amazing music that elevates the experience even more. Think of shows like Stranger Things or films like Almost Famous and Pulp Fiction, where its most important moments are made more memorable—even more emotional—with the right song. There have been countless soundtracks that have struck a chord with audiences over decades; here, we list 10 recent, well-curated ones that will delight even the most casual listener.
This list only considers films and TV shows originally released in 2016 onwards.
Guardians of the Galaxy Vol. 2 (2017)
Marvel's film about space heroes is a crowd-pleaser on all fronts, from the storytelling to the actors and perhaps even more memorably, the music. "Awesome Mix Vol. 1" blew moviegoers and music fans out of the water and its second version is just as fantastic. From obscure gems to more familiar music from superstar acts, this is an album that will take you straight to the '70s—or into deep space with Star-Lord.
Listen to: "My Sweet Lord" by George Harrison; "The Chain" by Fleetwood Mac; and "Mr. Blue Sky" by Electric Light Orchestra
Baby Driver (2017)
Although Edgar Wright's latest critically acclaimed flick has yet to screen in local cinemas, you can already enjoy one major part of it: the music. As a director, Wright has always blended amazing action sequences with perfectly fitting songs, whether it's Hot Fuzz, Shaun of the Dead, or Scott Pilgrim vs. The World. In Baby Driver, which stars Ansel Elgort, Jamie Foxx, and Jon Hamm, the songs are actually integral to the story because Elgort plays a getaway driver who constantly needs music as he works. It's basically a music nerd's dream.
ADVERTISEMENT - CONTINUE READING BELOW
Listen to: "Easy" by The Commodores; "Bellbottoms" by Jon Spencer Blues Explosion; and "Baby Driver" by Simon & Garfunkel
13 Reasons Why (first aired in 2017)
Netflix had everyone talking with a teen drama about the suicide—as well as the circumstances surrounding it—of a student named Hannah (Katherine Langford). No matter how you feel about the controversy, one thing is for sure: its music is a winner. Its genres range from indie tunes to nostalgic '80s tracks and even present-day covers, so there's something for everyone.
Listen to: "Love Will Tear Us Apart" by Joy Division; "Mess Is Mine" by Vance Joy; and "Doing It To Death" by The Kills
CONTINUE READING BELOW
Recommended Videos
Ang Manananggal Sa Unit 23B (2016)
This QCinema 2016 entry from Prime Cruz is unlike any Filipino romance movie you've seen. Ryza Cenon plays the titular lonely manananggal who lures drunk men to her apartment and seduces them before killing them. When an unusually kind man moves in next door, Jewel falls for him and must curb her monstrous needs. Its moody soundtrack also features some incredible music from some of the best local indie artists.
Listen to: "St. Petersburg" by Reese Lansangan; "Fish Song" by Arigato Hato; and "December 2 Chapter VII" by Taken By Cars
La La Land (2016)
Movie fans were charmed visually, emotionally, and musically by this Oscar-winning film from director Damien Chazelle. Its soundtrack, which features swoon-worthy vocals from star Ryan Gosling (who, by the way, has his own band called Dead Man's Bones), won multiple awards—including Best Song at the Oscars.
ADVERTISEMENT - CONTINUE READING BELOW
Listen to: "City of Stars" by Ryan Gosling and Emma Stone; "Start a Fire" by John Legend; and "Another Day of Sun" by the La La Land cast
Black Mirror (first aired in 2016)
Since Netflix acquired the rights to the British drama, Black Mirror has hooked and fascinated viewers everywhere with its chilling, satirical tales of technology and modern society. Its standout episode in Season 3 is "San Junipero," which features synth-filled music from recognizable '80s and '90s acts, as well as haunting beats from Black Swan scorer Clint Mansell.
Listen to: "Heaven Is a Place on Earth" by Belinda Carlisle; "Strangelove" by Depeche Mode; and "Can't Get You Out of My Head" by Kylie Minogue
Suicide Squad (2016)
DC's villain-filled offering is a mixed bag at best, but its saving grace—you know, other than Margot Robbie—is its catchy music that spans across genres. The soundtrack enlisted tons of talent, but the film also features songs that aren't part of the best-selling album, including ones from Kanye West, AC/DC, The White Stripes, and The Rolling Stones.
Listen to: "Heathens" by Twenty One Pilots; "Standing In The Rain" by Action Bronson and Mark Ronson; and "Sucker For Pain" by Lil Wayne, Wiz Khalifa, and Imagine Dragons
The Edge of Seventeen (2016)
Who says the teen comedy genre is dead? This underrated gem steers away from adolescent clichés and instead, gives you a surprisingly nuanced and innovative comedy led by Hailee Steinfeld. Its soundtrack, on the other hand, is filled with infectious jams and new finds that will appeal to the angst-ridden teen in all of us.
ADVERTISEMENT - CONTINUE READING BELOW
Listen to: "Bad Decisions" by Two Door Cinema Club; "Somebody Else" by The 1975; and "Am I Wrong" by Anderson .Paak and ScHoolboy Q
I'm Drunk, I Love You (2017)
When it comes to heartache and college inuman, nothing quite captures the struggle of unrequited love like JP Habac's hit indie flick, I'm Drunk, I Love You. The film took the familiar chemistry of its leads Paulo Avelino and Maja Salvador, and threw it into a situation everyone is all too familiar with. According to the movie's Facebook page, they'll be releasing an official soundtrack very soon, but you can listen to a teaser clip (above), as well as a musical score by filmmaker Jerrold Tarog.
Listen to: "Lloydy" by Paulo Avelino; "Tama Na Ang Drama" by Ang Bandang Shirley; and "Burnout" by 3D (Danao, Dancel, Dumas)
Sing Street (2016)
When you have a movie from the same guy behind Once and Begin Again, you just know you have a killer soundtrack on your hands. The critically acclaimed movie is set in 1985, and revolves around a teenager who forms a rock 'n roll band to win the heart of the girl of his dreams.
ADVERTISEMENT - CONTINUE READING BELOW
Listen to: "In Between Days" by The Cure; "Go Now" by Adam Levine; and "Up" by Sing Street cast
Share this story with your friends!
---
Help us make Spot.ph better!
Take the short survey
Load More Stories