(SPOT.ph) Just when you thought this franchise was beating a dead horse, it finally, finally comes alive—fresh, different, and fully realized. This is a film that doesn't just know its titular character; it understands him and captures the youthful spirit that has made him so beloved over the decades. Spider-Man fans, this is the movie you've been waiting for.
Spider-Man: Homecoming is what happens when you take away the customary superhero angst. Peter Parker (Tom Holland) isn't debating the ethics of superhero mayhem or saving the entire planet from utter destruction. He's just impressed with his new suit and eager to prove himself as a worthy member of the Avengers. Tony Stark (Robert Downey Jr.) takes him under his wing but keeps his distance—and Peter is left to figure everything out on his own.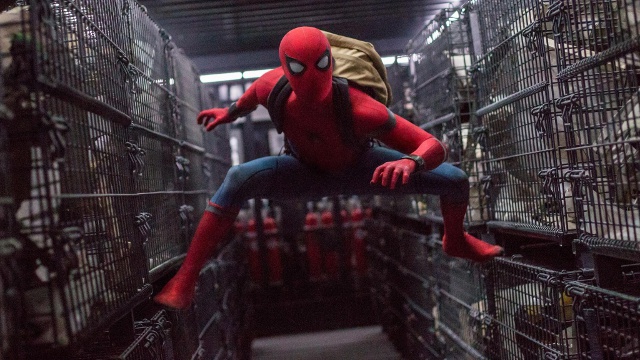 Many standalone movies begin with the origin story: how does the hero gain his powers? What drives the hero to use said powers for good? Homecoming does away with this tried-and-tested narrative, removes the tired "Uncle Ben" backstory, and allows Peter to be a kid...to some truly fantastic results.
ADVERTISEMENT - CONTINUE READING BELOW
The film unashamedly embraces Peter's youth, creating a teenage experience for our hero that feels refreshing for the genre yet wonderfully familiar for its audience. More impressively, it still manages to turn that genre on its head. There are no smug jocks, brainless cheerleaders, and misunderstood rebels. The kids at Peter's school—including his best friend Ned (Jacob Batalon), a sarcastic loner (Zendaya), and a beautiful senior student (Laura Harrier)—are all gifted students. Heck, their biggest and most important event is the academic decathlon. But even in this setting, we still see relatable themes like the fear of rejection and the constant struggle of fitting in. (Mild spoiler: You're going to hear the nickname "Penis Parker" several times.)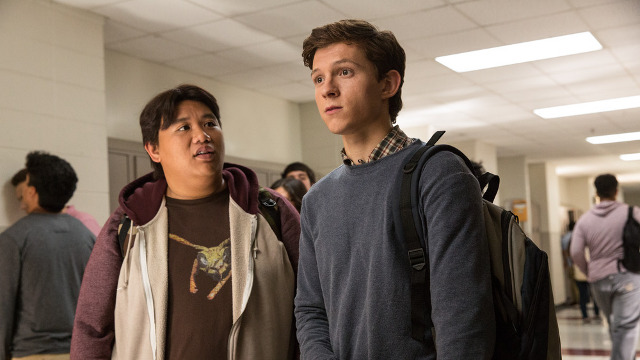 There's no doubt about it: Holland was born to play Peter Parker. He isn't just a nerd who struggles fitting in, despite impressing the rest of New York with his powers. He's immensely charismatic with perfectly timed comedic quips, and he pairs his charm with a good dose of well-rounded awkwardness. Michael Keaton injects believable humanity into his blue-collar villain, while Downey Jr. faithfully delivers the Iron Man zingers. Zendaya absolutely shines in what little role she's given, but the film thankfully leaves room for her to return in the franchise. 
CONTINUE READING BELOW
Recommended Videos
As for Homecoming's action sequences, they're visually spectacular, but they're also unlike anything we've seen. Yes, he has the acrobatic web-shooting, the superhero strength, and the tech-heavy suit, but he also has no idea what to do with any of it. This lends to plenty of creatively constructed scenes that allow Peter to flail around until he eventually figures it out, display the science nerd in him, or simply take the subway because there are no buildings in sight.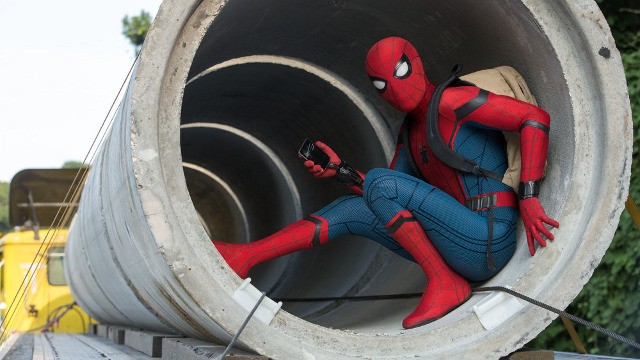 Of course, Spider-Man's dilemma has always been "with great power comes great responsibility." Thankfully, Homecoming expands beyond the duties he has as a new superhero. Here, his responsibilities range from the simple (going to class or updating Aunt May on his whereabouts) to the wonderfully complex (defining himself as Peter Parker outside of Spider-Man). The film proves that even if decathlons and homecoming dates seem to be inconsequential in the grander scheme of Marvel's universe, there is actually so much more to be explored when Peter is nothing but your friendly, neighborhood Spider-Man.
ADVERTISEMENT - CONTINUE READING BELOW
RATING: 4.5 out of 5 spots
Spider-Man: Homecoming is now showing in theaters nationwide. Photos courtesy of Columbia Pictures.
Share this story with your friends!
---
Help us make Spot.ph better!
Take the short survey
Load More Stories