10 Must-Watch Indie Films That Will Transport You Around the Philippines
These movies explore local cultures, customs, and beautiful locations!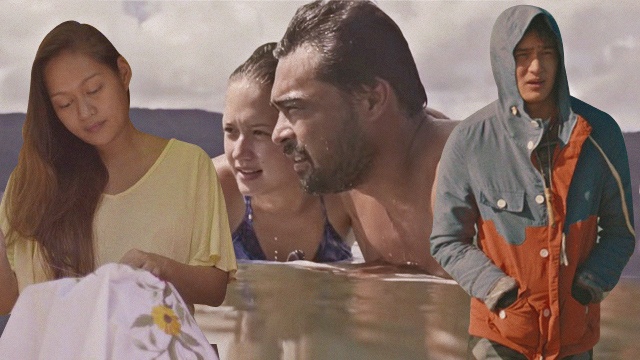 (SPOT.ph) We love independent cinema because they offer fascinating and emotional storytelling with a fresh, even unique, perspective. When it comes to regional films—you know, the ones that are set beyond Manila's smog-filled borders—you get to experience and learn about diverse cultures, customs, lifestyles, and even locations that you don't often see (or even know of). 
Here, we present a list of indie films that give you a picturesque glimpse into the colorful lives of Filipinos outside of the Metro. Who knows, they may just inspire you to go on an adventure of your own!
Above the Clouds (2014)
Directed by: Pepe Diokno
Set in: Benguet
In this family drama sprinkled with stunning panoramic views, a tragic disaster orphans a 15-year-old boy (Ruru Madrid). He is sent to live with his estranged grandfather (Pepe Smith) in the province. The two feel like they've lost everything, and their hiking trip to the picturesque top of Mount Pulag reveals a story of love, loss, and hope.
Paglipay (2016)
Directed by: Zig Dulay
Set in: Northern Luzon
A customary arranged marriage is compromised when an Aeta, Atan (Garry Cabalic), finds his affections shifting once city girl Rain (Anna Luna) enters the picture. At first glance, Paglipay sounds like your typical arranged marriage flick, but underneath is a fascinating story of what happens when traditional and modern cultures clash.
Magkakabaung (2014)
Directed by: Jason Paul Laxamana
Set in: Pampanga
Magkakabaung (or The Coffin Maker) is just as melancholic as its title suggests. Allen Dizon plays Randy, a single father who accidentally kills his eight-year-old daughter (Felixia Dizon) when he neglectfully gives her the wrong medication. After dealing with insensitive provincial nurses, sleazy businessmen, and his estranged wife, Randy wrestles to give his daughter the burial she deserves while ultimately struggling to bury his own guilt.
ADVERTISEMENT - CONTINUE READING BELOW
Patay Na Si Hesus (2016)
Directed by: Victor Villanueva
Set in: Cebu and Dumaguete
Here's a film that features some pretty dramatic moments in between equally funny ones. Patay Na Si Hesus trails the road trip taken by a single mom (Jaclyn Jose) and her four children after learning their estranged father has died. On the way to the funeral, the colorful group experiences an entertaining mix of detours, stopovers, and of course, some family secrets.
Water Lemon (2015)
Directed by: Lemuel Lorca
Set in: Mauban, Quezon
Water Lemon is director Lemuel Lorca's tribute to his hometown in Quezon Province. In this sleepy coastal town, nothing seems to go on in the life of a socially handicapped genius (Junjun Quintana). The film doesn't just depict the community's interconnected lives; it also touches on the small-town dilemma of choosing between staying home or leaving for a better life in the city.
CONTINUE READING BELOW
Recommended Videos
An Kubo sa Kawayanan (2015)
Directed by: Alvin Yapan
Set in: Bicol
An Kubo sa Kawayanan is not your typical love story; instead, it involves a girl's special love for the house she grew up in. Surrounded by people who seem to want nothing more than to leave, Michelle (Mercedes Cabral) is an embroiderer who sees the connections of everything in her little world. Her story is one about staying and permanence, especially in the face of cultural erosion.
Ari: My Life with a King (2015)
Directed by: Carlo Catu
Set in: Pampanga
Poetry is the star of this indie film, where high school student Jaypee (Ronwaldo Martin) forms an unlikely friendship with the King of Kapampangan Poetry, Conrado Guinto (Francisco Guinto). We follow Jaypee as the elderly Conrado teaches him a thing or two about poetry to impress the girl he likes. More than that, he also learns more about a unique hometown culture he didn't even know existed.
ADVERTISEMENT - CONTINUE READING BELOW
Lisyun Qng Geografia (2014)
Directed by: Petersen Vargas
Set in: Pampanga
We all know how nostalgia likes to hit hard. And that's especially true for Tib (Earl Policarpio), who chances upon an old map from his high school best friend Tric (Ross Pesigan). The map compels him to visit and relive the heartbreaking memories they both shared before Tib leaves their hometown for good.
Apocalypse Child (2015)
Directed by: Mario Cornejo
Set in: Baler
Sid Lucero plays Ford, a 30-year-old surfer who has always been told that his father is famous film director Francis Ford Coppola. Ford's story serves as the backdrop to the other characters' narratives, where each one is tangled in a web of truths and half-truths. The movie is filled with beautiful Baler cinematography, but it also sheds light into the perils of living in such a tight-knit community in the province.
Thy Womb (2012)
Directed by: Brillante Mendoza
Set in: Tawi-Tawi
The spotlight is rarely on the Badjao or "sea gypsy" community in Pinoy films (or even in general), so it's refreshing to see that Thy Womb is completely centered on it. Here, we follow Nora Aunor (who won three Best Actress awards for this role alone) as she plays Shaleha, a Badjao woman who would do anything for her husband (Bembol Roco)—even letting him take another, younger wife (Lovi Poe) just so he can have an heir.
Share this story with your friends!
---
Help us make Spot.ph better!
Take the short survey
Load More Stories