MOVIE REVIEW: War for the Planet of the Apes Promises an Epic Movie Experience
It's a fitting end to a perfect trilogy.
(SPOT.ph) More often than not, a great trilogy's third film is its weakest. It's hard to find the balance and perfection of a proper ending to a story you've been telling over three full-length films. Spider-Man 3 was stuffed to the brim with villains and random storylines, while the convoluted X-Men: The Last Stand was a disservice to the first two films that came before it. Not even trilogies like Christopher Nolan's Batman or Francis Ford Coppola's The Godfather series could escape struggling efforts in The Dark Knight Rises or The Godfather Part III.
Once in a while, though, you get a trilogy that has three really amazing films from start to finish. Sometimes, they even get better with age. In the rebooted Planet of the Apes series, the case is the latter. An astounding, epic third feature, War for the Planet of the Apes is a powerful, thrilling end to an already magnificent trilogy.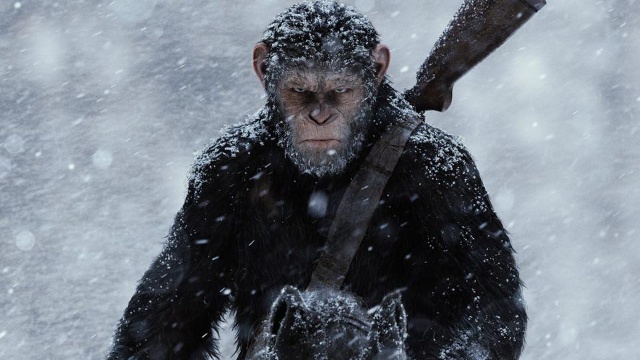 ADVERTISEMENT - CONTINUE READING BELOW
2011's Rise of the Planet of the Apes and 2014's Dawn of the Planet of the Apes set the stage for a major clash between humans and apes, and with this third film, that epic battle is imminent. Now set two years after Dawn, Caesar (Andy Serkis) and his colony of apes are hiding out in the forest and trying to build a new, peaceful existence. When the merciless and brutal Colonel (Woody Harrelson) becomes obsessed with wiping out all Apes, he leads a powerful military army into the forests to kill Caesar and his tribe. Things get personal and the apes suffer major losses, forcing Caesar to ditch his values, find a way to defeat the human army, and keep his tribe safe from possible extinction.
CONTINUE READING BELOW
Recommended Videos
Playing like a war film from the '50s, '60s, and '70s, the movie values emotion and the consequences of war over just action and explosions—though it has a good deal of that, too. War for the Planet of the Apes is an emotionally charged and exhausting piece of work that manages to be both heartbreaking and totally fulfilling. Before director Matt Reeves tackles the Ben Affleck-led Batman films, he now showcases his incredible talent in both big-budget blockbuster action and searing emotional drama. If you're wiping tears away in scenes with a group of CGI apes, then you know you've really been hit hard. Reeves loves to use close-ups in this film, both on human and ape, making the audience feel every bit of emotion.
ADVERTISEMENT - CONTINUE READING BELOW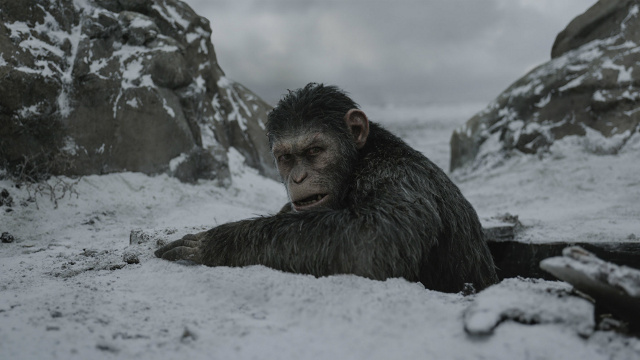 It goes without saying that Reeves' vision, paired with Michael Seresin's gorgeous cinematography, only really works if the visual effects are good—and yes, they are excellent. Weta Digital continues to change the game with their incredible visual effects. The characters created in Caesar and in all the Apes are jaw-dropping in realism, emotion, and movement. It's easy to forget everything is created on a computer here, and it's magnificent to watch the art come to life onscreen.
The great thing with War is that everything just works so perfectly together, including a terrific score from maestro Michael Giacchino (one of the best of the year), fantastic motion-capture and voice work from the cast—which includes Serkis, who should win some sort of award for his performance—and new addition Steve Zahn who plays "Bad Ape," a hilariously clueless but endearing wayward chimp. Harrelson is also a frightening figure here, and while the human cast is more than solid, it's clear that the apes are the stars.
ADVERTISEMENT - CONTINUE READING BELOW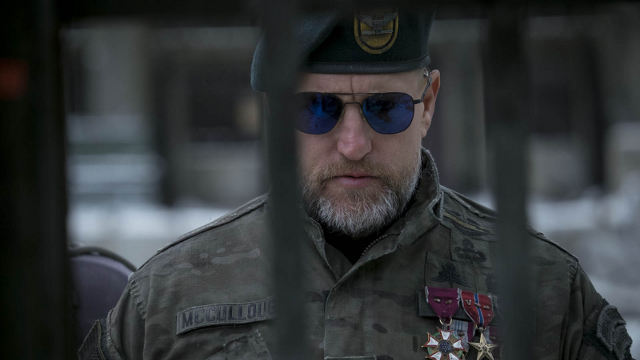 War does have some issues in its script, but mainly because some scenes seem to move far too quickly. Despite being a film that really takes its time with storytelling, there are moments where characters make choices seemingly on a whim. There are moments that don't feel as earned because they only devoted one prior scene before the supposed emotional payoff. The writing makes up for this with minimal dialogue. A simple, wordless scene where a character places a flower on another's ear packs more emotion than many action films that have come before.
Trilogies can be tough to end and it's even more rare that a series gets better with every film, but that's exactly what happened with the Apes reboot franchise. War for the Planet of the Apes is the perfect end to this trilogy and this story. The ape-pocalypse has come, and we should be happy and honored to be experiencing it.
ADVERTISEMENT - CONTINUE READING BELOW
RATING: 4.5 out of 5 spots
War for Planet of the Apes is now showing in theaters. Photos courtesy of 20th Century Fox.
Share this story with your friends!
---
Help us make Spot.ph better!
Take the short survey
Load More Stories