(SPOT.ph) Think of your favorite movie and how it made you feel when you watched it for the first time. The euphoria, marveling at your favorite characters and their special stories, even that satisfaction or awe you felt when the end credits rolled. Think of how you immediately wanted to tell your friends to see it, and how much you wanted them to love it as much as you do.
Now think of some of the greatest, most groundbreaking films ever—The Godfather, Raiders of the Lost Ark, The Shawshank Redemption, Gone With the Wind—and imagine a world 10 or 20 years from now where you could never watch them or your favorite movie ever again. Imagine entire generations missing out on such unique storytelling because prints were lost and forgotten due to neglect, too little funding, or even lack of foresight.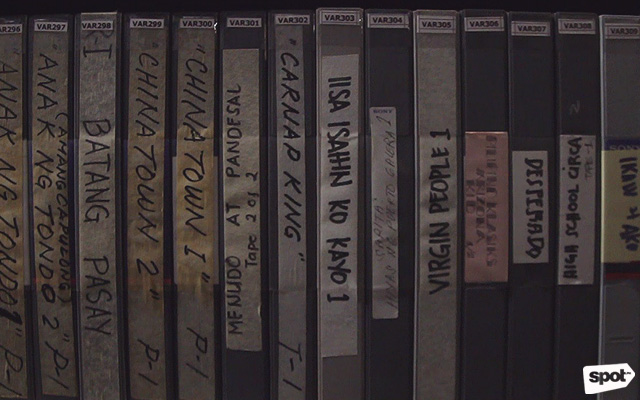 ADVERTISEMENT - CONTINUE READING BELOW
This is the sobering reality of classic Filipino cinema, where works of great artists like Lino Brocka, Ishmael Bernal, and Gerry De Leon are often lost to decay, never to be seen in its original quality or worse, ever again. There are dozens upon dozens of films, such as those from age-old studios like Sampaguita Pictures or LVN Pictures, which have faded into memory. Even more memorable works from familiar names aren't spared. "Nakakalungkot. A lot of young people don't even remember Dolphy and if they do, they probably missed out when he was younger with perfect comedic timing," Leo Katigbak wistfully tells us. "Unfortunately, a lot of those movies are not surviving. Even his dramatic movies like Ang Tatay Kong Nanay, you couldn't find a copy."
Katigbak is the head of the ABS-CBN Film Archives, one of the few media companies in the country dedicated to preserving their wide roster of films. (The National Film Archives of the Philippines and the Society of Filipino Archivists for Film are two other local organizations that also lead initiatives to restore and preserve Filipino films.) The Archives vault houses numerous titles, spanning from films under Star Cinema, Seiko Films, OctoArts Films, Sampaguita Pictures, RVQ Productions, and more.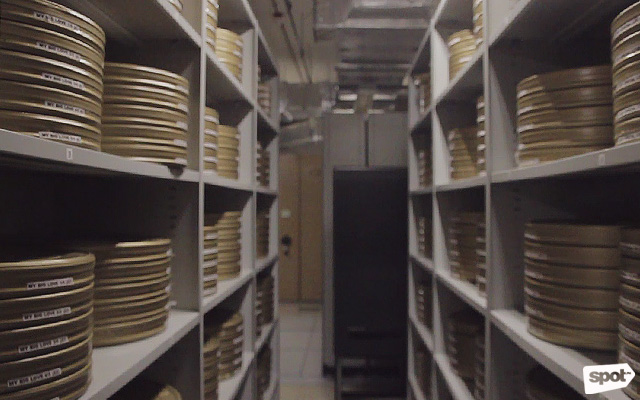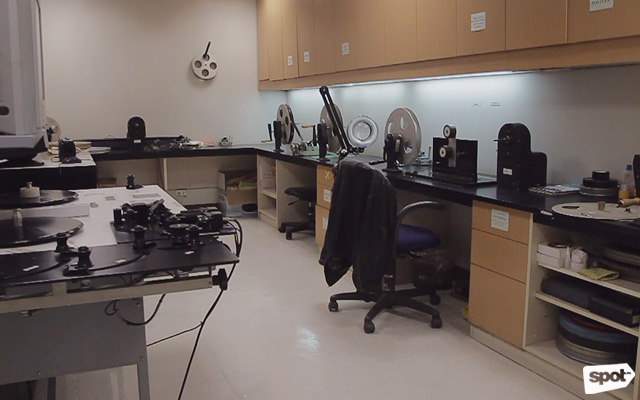 ADVERTISEMENT - CONTINUE READING BELOW
This state-of-the-art facility is carefully climate-controlled, with temperatures kept as low as 8 to 10 °C to prevent damage to already fragile negatives and master prints. Keep the temperature too warm, and the humidity leads to mold growth and further deterioration. Even the film itself has to be handled with precise care: acclimatization rooms are located between the vaults and the exit. If a film reel needs to be taken out, it has to stay in the first acclimatization room for 24 hours and the second room for another 24 hours, which prevents condensation due to temperature changes.
More than just safe keeping, however, Katigbak wanted to keep these auteurs' legacies alive—but that would entirely depend on whether the materials are accessible in the first place. The Archives team is composed of 10 people, who all have a hand in finding these elusive gems, whether it be with various archivists, film societies, or even the deceased filmmaker's family.
ADVERTISEMENT - CONTINUE READING BELOW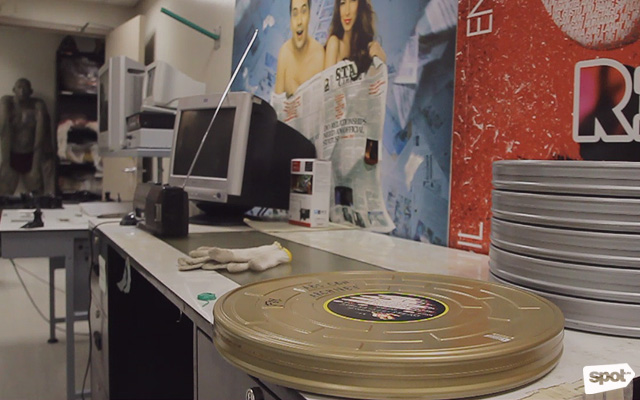 There is also the hurdle of determining who owns the rights. Some films may have multiple owners or issues with music copyright, so the archivists need to consult a legal team before getting started. But even if they wanted to restore incredible and still-recognizable films like Mike de Leon's Itim and Kisapmata or Celso Ad Castillo's Burlesk Queen, it's still unclear whether a surviving copy even exists. And that's only the beginning.
ADVERTISEMENT - CONTINUE READING BELOW
Katigbak's dream of fully restoring these classics didn't happen overnight. ABS-CBN's film restoration efforts date all the way back to the late '90s, a time when a single restoration project would cost a staggering P30 million a film and proper facilities were hard to come by. Titles such as Manuel Conde's Genghis Khan or Lino Brocka's Insiang were instead rescued by international restoration companies—Italy's L'Imaggine Ritrovatta for the former, and Martin Scorsese's World Cinema Project for the latter.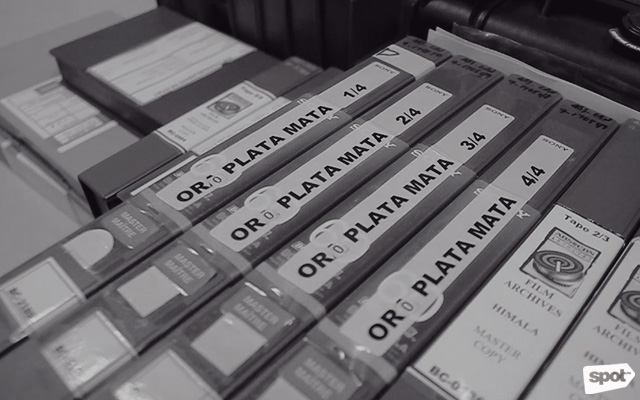 ADVERTISEMENT - CONTINUE READING BELOW
Katigbak tells us that one of the first films they planned to restore was Peque Gallaga's 1982 period piece Oro, Plata, Mata but the project kept being shelved. "The movie was very problematic material to begin with. They had done an edit that had sequences out of order tapos may problema sa audio and video," he shares. "So to spend a huge amount like that but being unable to fix it the way you want to...it just wasn't worth it."
By early 2010, the technology was more accessible and costs were steadily decreasing. A local, full-scale restoration didn't materialize until 2012, with Ishmael Bernal's celebrated 1982 drama, Himala, starring Nora Aunor. 2012 also marked the film's 30th anniversary, which made the daunting feat all the more special.
 The trailer for Himala's restored version
For Himala's restoration, ABS-CBN partnered with Central Digital Lab, a post-production company that specializes in advertising, visual effects, and digital film restoration. They toiled on Himala for a mind-boggling 600-plus hours and its fully restored version ended up screening in the 2012 Venice Film Festival. Its success became the blueprint for the many other restoration projects that followed.
ADVERTISEMENT - CONTINUE READING BELOW
Housed in a nondescript building along Jupiter Street in Makati, Central Digital Lab is home to about 14 to 30 in-house employees and headed by business partners Manet Dayrit and Rick Hawthorne. Although many of them are quite young—even fresh graduates—they are led by film and digital experts with decades of experience in the industry. In fact, a lot of people working on the restorations were actually part of the creation of these films. Dayrit, for instance, was a film editor for a post-production company called Roadrunner; there, she worked on movies like 1994's Separada, 1995's Batang X, and 1996's Magic Temple.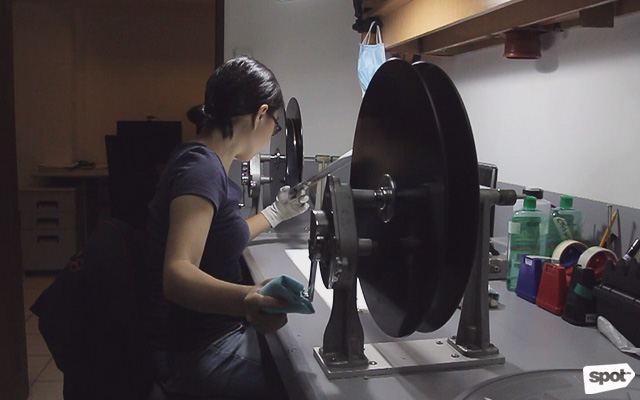 ADVERTISEMENT - CONTINUE READING BELOW
Preliminary inspection at Central Digital Lab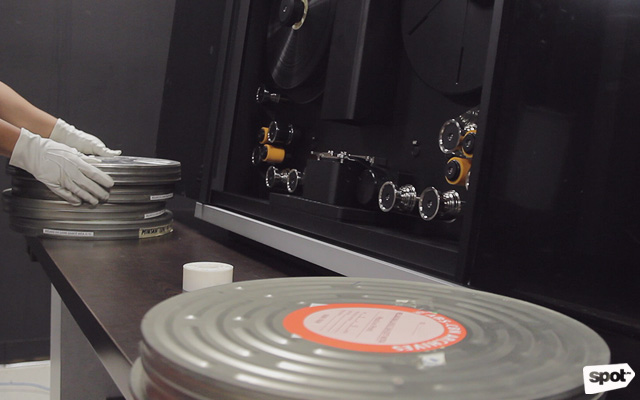 Digital scanning into 4K resolution
The number of employees and hours spent working on a single title varies depending on its condition, and the lab often works on several projects at once. The process begins with a preliminary inspection of any physical damage, such as dust, dirt, molds, and scratches.
ADVERTISEMENT - CONTINUE READING BELOW
The film—which is usually made up of five to six reels—is then scanned in 4K resolution in a machine called Blackmagic. Here, minor adjustments are done, such as color balance (if, for instance, the overall film has a slight pink tinge) and framing. A team takes note of its impairments per frame to determine how long the restoration will take and what kind of work needs to be done.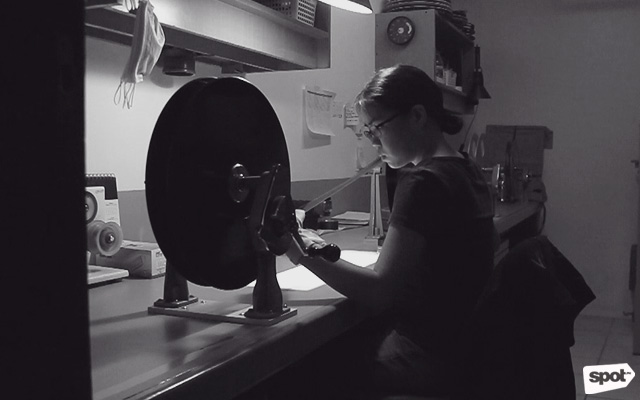 ADVERTISEMENT - CONTINUE READING BELOW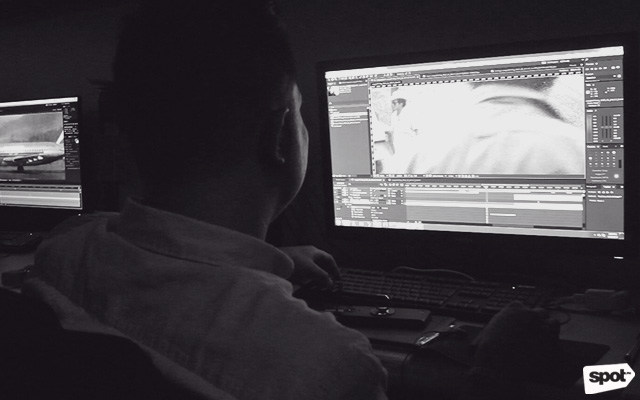 This is where the real, laborious work comes in. Editing bays are dark, cold, and sound-proofed, basically hiding you from the outside world. It's here where a restoration artist could spend hours staring at a single frame. Imagine this: You're looking at a wide computer screen that shows you the multiple defects of one frame—scratches, molds, shaking, shrinkage, specks, the works. This is just one frame out of 24 frames per second out of a two-hour film, and you'll need to painstakingly edit it all out digitally...per frame.
ADVERTISEMENT - CONTINUE READING BELOW
"[To be a restoration artist], you really need a lot of patience and attention to detail. You have to be a meticulous person," says Dayrit. "You must love what you're doing because you're staring at the same frame forever. For weeks on end."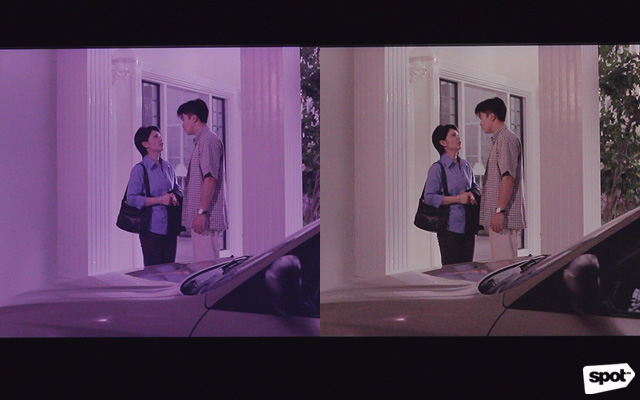 1999's Soltera, starring Maricel Soriano and Diether Ocampo, being color-graded
ADVERTISEMENT - CONTINUE READING BELOW
Color grading takes place in a different editing bay. If the lab is working with negatives, each clip has to be recolored and balanced out. Sometimes, multiple clips will have varying fading issues; for instance, a scene was shot during the morning and a subsequent scene was shot in the afternoon—resulting in different lighting conditions. All these issues will then have to be manually addressed at once.
When they can, the lab brings in the director or cinematographer to ensure that the colors and overall look are as close as possible to how they were originally intended. "A lot of these films that were originally shown 30 years ago [suffered from multiple issues]. Even the old projectors in movie houses where they were screened were not very good," says Dayrit. "So when we have premieres in the digital theaters with wonderful projectors and better sound systems, a lot of the filmmakers say, 'My gosh, it's actually better than the first day it was screened.'"
ADVERTISEMENT - CONTINUE READING BELOW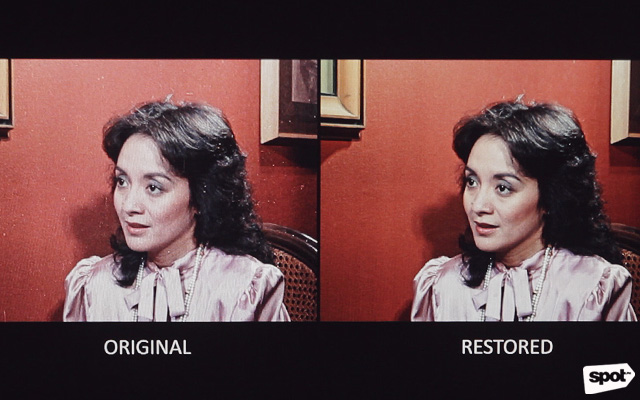 For un-restorable films that may need additional work and equipment, negatives are shipped out to Italy's Ritrovatta lab. According to Katigbak, they are also working on forging partnerships with restoration companies in India and Japan to hopefully make their efforts more cost-efficient.
The work doesn't stop when the last frame is fixed. Katigbak has also ensured that the newly restored films get the audience they deserve. Small, one-night screenings at the University of the Philippines' Cine Adarna eventually evolved into week-long screenings at Ayala Mall cinemas and Rockwell's Power Plant cinemas. Even that was an uphill battle, as they had to compete with newer and bigger movie releases. "The funny thing is that we've shown Himala on Cinema One so many times but every time we screen it in cinemas, pinipilahan pa rin siya. Iba pa rin 'yong feeling," shares Katigbak. Now, they're even making regular rounds in major film festivals locally and internationally.
ADVERTISEMENT - CONTINUE READING BELOW
The restored classics are also available on iTunes for download and streaming in 45 countries, and cinephiles can even purchase DVDs that come with special features. "We try to do audio commentaries that will bring in people who originally worked on the movie. Hopefully, it comes across as the last official record of how a movie was made," he says. "If you're going back to a 30- or 40-year-old movie, you'll eventually reach a point when these great people are no longer around to tell their stories. And they have such fascinating, amazing ones."
More recently, the ABS-CBN Film Archives set up their own system of scanning films in 4K resolution as a way for audiences to have more access to rare, almost-forgotten pieces of cinema. Though not as labor-intensive as a full-scale restoration, the scanning allows for titles from the '70s to '90s to be aired on ABS-CBN channels like Cinema One and Cine Mo. Of course, the scratches will still be there, but the difference between a standard version and the 4k digital scan will be worlds apart.
ADVERTISEMENT - CONTINUE READING BELOW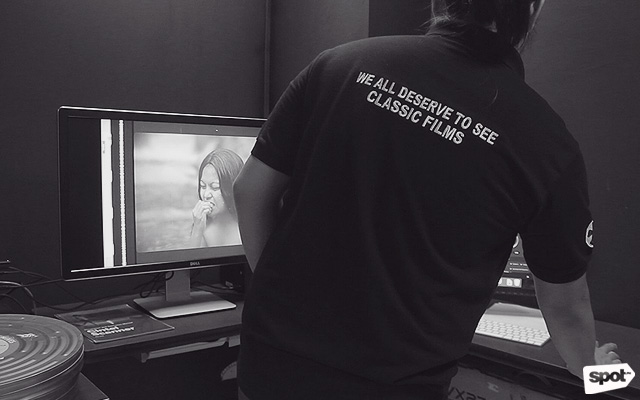 A scanned version of 1975's Banaue: Stairway to the Sky
Each restored classic, says Katigbak, is treated like an entirely new film—trailers will feature the restored footage, social media campaigns are designed to appeal to younger audiences, and new movie posters are conceptualized from scratch by an artist. Each poster must stay true to the nostalgic spirit of the original, but must be eye-catching enough that even a potential moviegoer who knows nothing about the film's history will stop in their tracks and consider watching it.
ADVERTISEMENT - CONTINUE READING BELOW
Today, they've restored well over a hundred films, but the task doesn't get easy with time. Each new project comes with more damage, and surviving copies are still hard to come by. The sad truth is that film preservation just wasn't the priority at the time, especially because many movies were destined for only theatrical projectors or home video. Many were left on the cutting room floor or worse, some shelf where it will likely decay and fall victim to natural disasters.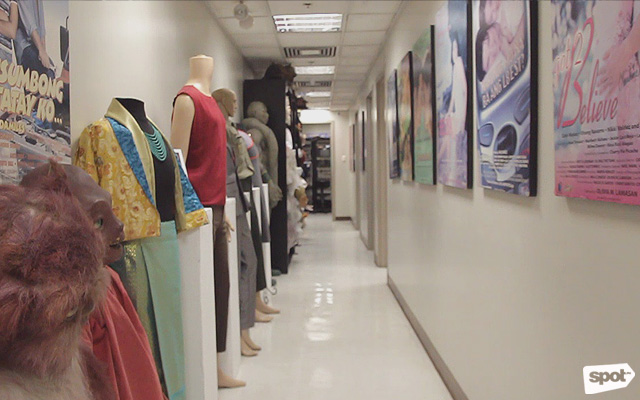 ADVERTISEMENT - CONTINUE READING BELOW
These TV and movie props will later be housed in a planned museum
Ultimately, it's the monumental efforts of places like Central Digital Lab and the Film Archives that keep Philippine cinema alive—with thanks to the foresight of ABS-CBN chairman Gabby Lopez and then-president Charo Santos-Concio. "[They] believed in this project and put in the millions of pesos that it takes to, one, archive the films properly and then, two, to restore it even if they don't get a return on investment," says Dayrit. "Because of this, other people now see the value in it."
It's a value that's certainly more than monetary. It's a value we see in the many posters of restored films that adorn both Central Digital Lab and the Film Archives' walls. It's when audiences patiently line up outside cinemas to see Himala or Sana Maulit Muli, and not just the newly released superhero blockbuster. There's value even in minute details, like seeing how Manila's streets looked before malls lined pavements or how intricate architecture proudly stood before time eventually stole its glory.
ADVERTISEMENT - CONTINUE READING BELOW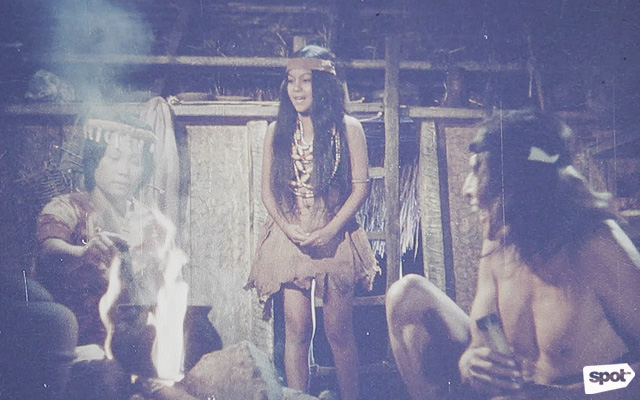 Films preserve our identity and culture at a certain point in time, and it's the hope of people like Katigbak and Dayrit that future generations can revisit these moments and understand why our film history must be kept alive. It's more than just a time capsule; it's living proof that Filipino cinema has always been great. It's also a promise that the industry can and will get better.
ADVERTISEMENT - CONTINUE READING BELOW
"To me, one of the nicest feelings is when the young people approach us to thank us and say, 'We appreciate what you're doing. Hindi naming akalain na may ganyan pala,'" says Katigbak fondly. Now, the Golden Age of Philippine Cinema is no longer some vague yet revered piece of history that only older generations can appreciate; it's alive and kicking in your local theaters, DVD players, and TV screens.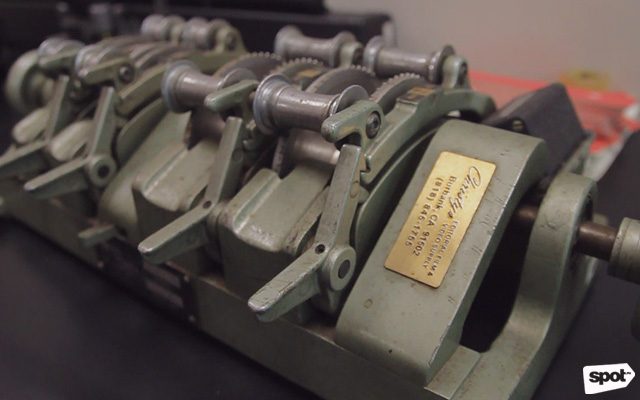 ADVERTISEMENT - CONTINUE READING BELOW
And for the lost and forgotten films that have yet to be found and restored, they're also waiting to be loved by movie fans everywhere—just like they were meant to be many years ago.
For screening schedules and more information, log on to ABS-CBN Film Restoration's official Facebook page.
Photos by Elaine Villanueva
Share this story with your friends!
---
Help us make Spot.ph better!
Take the short survey
More Videos You Can Watch
Load More Stories