CINEMALAYA REVIEW: Nabubulok Doesn't Quite Live Up to Its Potential
First-time director Sonny Calvento takes on the crime genre in this entry.
(SPOT.ph) Filipinos aren't new to the crime genre, from Brillante Mendoza's grimy and intimate portraits of Manila to Erik Matti's commentary-laced films like On The Job and Honor Thy Father. We're no strangers to seeing our communities and its broken institutions at its most rotten, so a film like Nabubulok hits close to home, as it examines everything from the decay of a small family to even Filipino society...or at least, it tries to.
Helmed by first-time director Sonny Calvento, the film centers on a missing woman named Luna (Sue Prado). The story treads a crime-mystery narrative wherein the audience is clued in that something is amiss, but we are left to fill in the blanks through the eyes of its various characters, who all have limited information about the crime. The small town, specifically the victim's cousin Ingrid (Gina Alajar), has a strong hunch that the former's American husband (Billy Ray Gallion) is responsible.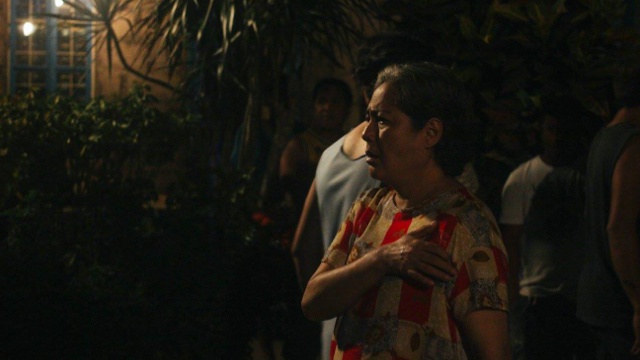 ADVERTISEMENT - CONTINUE READING BELOW
Alajar, who plays the nosy neighbor and concerned cousin, gives a convincing performance as expected of an actress of her caliber. She hits the right notes at every moment, whether she's simply portraying a curious neighbor or even an ordinary Filipino fed up with the system. However, a sturdier performance from the rest of the cast could help shape and ground the film even more.
Immediately noticeable from the get-go is the mostly handheld camerawork, which actually serves its purpose well. Paired with its lighting—or lack thereof—it skillfully crafts an unsettling atmosphere, the exact kind of uneasy ambience that a crime-mystery demands. The film is immensely dark, forcing its audience to really look at the screen with squinted eyes to catch just some semblance of light. More impressively, it uses this technique to propel the story forward and engage its viewers. Just like its characters, Nabubulok keeps its audience in the dark and we are left constantly searching for light and eventually, the truth.
CONTINUE READING BELOW
Recommended Videos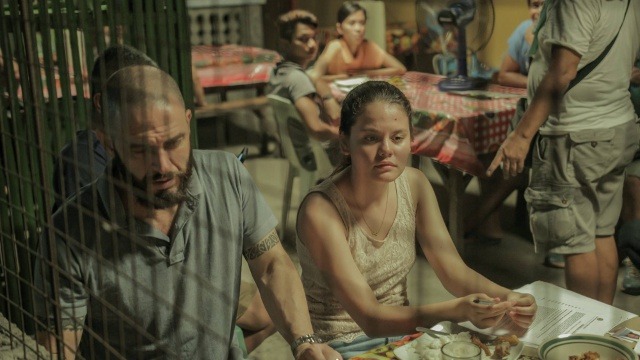 ADVERTISEMENT - CONTINUE READING BELOW
The screenplay heavily relies on expository dialogue to explain its narrative. In the first few sequences, for instance, it unloads a ton of facts about who's who and what's what in relation to the missing woman. This sets the pace immediately, obliging its viewers to pay attention to every word uttered by its cast. Such a storytelling choice might look effective on paper, but doesn't necessarily translate well onscreen, giving you the impression that the film opted to take shortcuts in telling its story.
The plot also allows for plenty of valuable commentary but unfortunately, Nabubulok only scratches the surface and may even feel underwhelming at times. There are glimpses of the country's lax justice system and how it has damaged society and their perspectives on life, but the script fails to explore these topics further. Instead, it is focused on simply relaying the events in a somewhat news story form—providing the audience with just the basic details while keeping its social context at bay.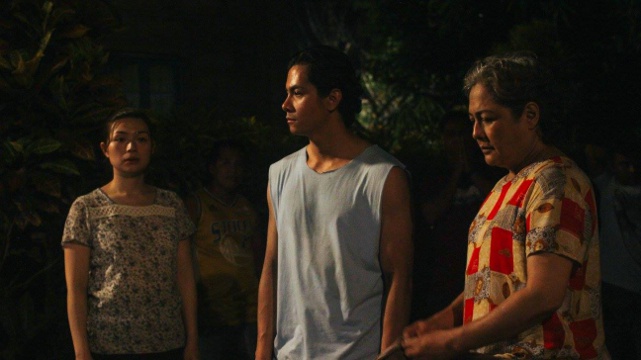 ADVERTISEMENT - CONTINUE READING BELOW
While Nabubulok's attempt at the crime-mystery genre somewhat falls short, it's bolstered by a masterful use of cinematography and editing that ups the intrigue and juicy tension. It might engage the audience long enough to find out the truth behind the crime, but it also leaves you feeling frustrated at its wasted potential.
RATING: 3.5 out of 5 spots
Nabubulok is part of the 2017 Cinemalaya Film Festival, which runs from August 4 to 13. Photos courtesy of Cinemalaya's official Facebook page.
Share this story with your friends!
---
Help us make Spot.ph better!
Take the short survey
Load More Stories