10 Songs That Will Make You Want to Travel
Fuel your wanderlust.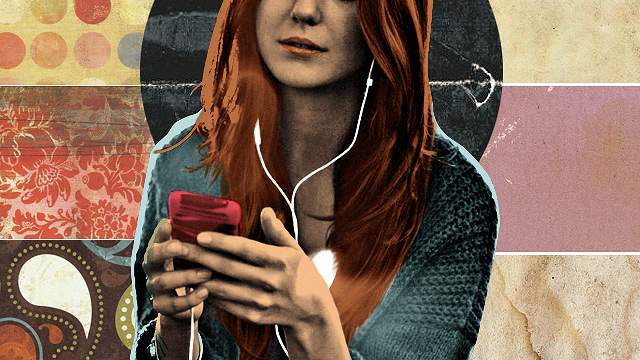 (SPOT.ph) Your travel checklist usually includes a detailed itinerary, booked flights, and comfortable accommodations. But the whole experience isn't complete until you have a playlist specifically curated for your trip. It takes the sights and activities to a whole new level and the songs will always serve as the background music when you replay the memories of your trips in your head. So while you might not be able to book the next flight out of here, these 10 songs can help you cope with real life until you do.
Song: Sweet Disposition
Artist: The Temper Trap
While this song will always be associated with timeless favorite 500 Days of Summer, it really does make you feel like you're on top of the world. You can almost imagine looking at famous landmarks that feel larger than life while having this indie anthem on full volume on your headphones.
Best for: Going sightseeing
Song: Barcelona
Artist: Ed Sheeran
An underrated hit from his latest album, "Barcelona" is Ed Sheeran's love song for a girl and the city where he fell in love with her. The fast acoustic sound and the upbeat lyrics perfectly capture the radiance and rustic charm of the eponymous Spanish city. You don't need to fly halfway across the world when you can listen to this song while sipping on a glass of sangria.
Best for: Drinking a few cocktails in your hotel
Song: Rocks
Artist: Imagine Dragons
If your itinerary includes anything exciting—from driving around ATVs to riding roller coasters, then this song is for you. The fast-paced tempo will keep you on your toes and have you pumped for the next adrenaline rush.
ADVERTISEMENT - CONTINUE READING BELOW
Best for: Trying out heart-racing activities
Song: St. Petersburg
Artist: Reese Lansangan
If the adventure-themed music video is any indication, this laid-back song is for the fearless solo traveler who only needs a place and time and she's good to go. Imagine the hidden gems you might just come across while listening to this indie pop tune.
Best for: Going off the beaten track
Song: City of Blinding Lights
Artist: U2
You can never go wrong with U2. This song actually won the Grammy for Best Rock Song back in 2006. It's not hard to believe when the lyrics were inspired by Bono's first trip to London and the band's experience of playing New York post-9/11.
CONTINUE READING BELOW
Recommended Videos
Best for: Driving around the city at night
Song: Paradise
Artist: Coldplay
Paradise can mean different things to different people. While some may find it to be busy streets in big cities, others consider it to be the quiet and calm offered by nature. Either way, this song will have you longing for your favorite place in the world.
Best for: Feeding your nostalgia about a past trip
Song: Budapest
Artist: George Ezra
You don't have to be in the charming Eastern European city to enjoy this folk ballad. Even if you're just making your way around your hometown, this can be the perfect theme song for when you're just people-watching and have no set destination in mind.
Best for: Exploring the city by yourself
Song: Fools
ADVERTISEMENT - CONTINUE READING BELOW
Artist: The Ransom Collective
With lyrics like "Well you can throw your map away / Cause I'll be here another day or two," coupled with a catchy hook, this song will have you heading to the nearest beach possible. Even the music video will make you want to call up your friends and try something new together.
Best for: Going on a spontaneous road trip with friends
Song: Riptide
Artist: Vance Joy
The sweet melody complemented by the faint echo of ukuleles makes the perfect song for when you're chilling on the beach enjoying the sun in your face and the sound of the ocean breeze. It doesn't hurt that the romantic lyrics will have you feeling all kilig too.
Best for: Traveling with someone special
Song: Rollin
Artist: Calvin Harris feat. Future and Khalid
This newly released track from the EDM-DJ-slash-electropop-producer sets up the vibe for a fun night out with the whole gang—whether you're in for a wild night out or you just want to grab a few drinks and dance.
Best for: Partying out with friends in a foreign city
Share this story with your friends!
---
Help us make Spot.ph better!
Take the short survey
Load More Stories