MOVIE REVIEW: Ang Manananggal Sa Unit 23B Is a Visually Stunning Monster Love Story
Prime Cruz's spin on the manananggal legend is a breakthrough for actress Ryza Cenon.
(SPOT.ph) There is so much depth in Filipino mythology and folklore that it's nice to see when local filmmakers try to push that envelope, creating films that don't just rely on scares but also explore the story behind these monsters. The kapre, the tikbalang, and the aswang are so interesting in their own right that building a story around them has prime potential. Director Prime Cruz attempts to do just that with the good-old manananggal, the vampire-esque, half-bodied flying monster we know and love. The result is a visually gorgeous film, with a commanding and career-best performance by Ryza Cenon, even if its core love story doesn't quite work.
The film begins similarly to Tomas Alfredson's Let the Right One In (which may be one of the story's influences, if not in passing)—just flipped. A young woman named Jewel (Cenon), who teaches foreigners Tagalog over the Internet, lives alone in an old apartment building. She keeps to herself, mostly living a lonely life. A young man named Nico (Martin del Rosario) moves in with his grandmother (a hilariously lovable Vangie Labalan, who has won awards for this role) next door, and the two's lives intertwine.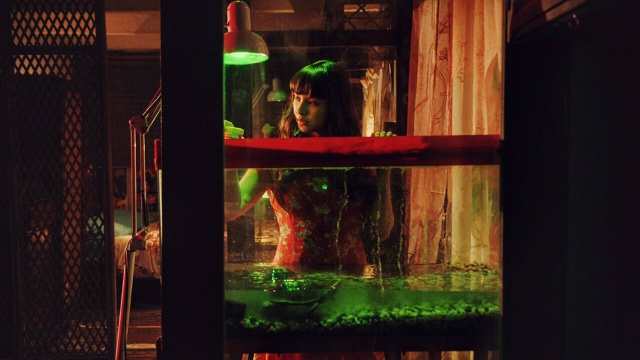 ADVERTISEMENT - CONTINUE READING BELOW
Jewel and Nico befriend and eventually fall for each other, but Jewel harbors a deep, dark secret: she's a manananggal that needs to feed every so often. When she hungers, she goes on the hunt for men to eat before she can fully transform; this quenches her thirst for blood and hinders the body-destroying transformation. Jewel is torn because despite her genuine love for Nico, she knows that she can never live a normal life and fears she may even kill him.
Like its titular monster, this film has two parts: It's half a horror-drama with Jewel's bouts with being a man-eating monster, and it's half a romance with the love story. Also like a manananggal, only one half really works. The upper half of its body does the flying, eating, and killing, and this relates mostly to Jewel's dramatic side. She's such an interestingly written character, and her fight against her own bodily hunger is quite compelling. You feel her struggle and want her to be okay despite watching her devour other humans. A lot of that has to do with Cenon's admirably brave performance that is at once alluring and sympathetic. The film even dares to deal with the current political climate by cleverly using EJKs for dramatic effect.
CONTINUE READING BELOW
Recommended Videos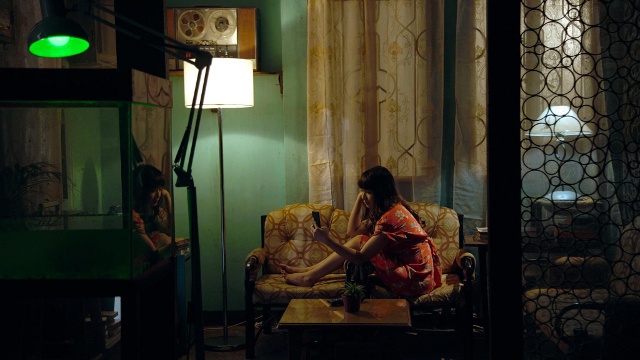 ADVERTISEMENT - CONTINUE READING BELOW
The lower half of the manananggal—a pair of legs that just stands there and is the monster's weak point—is represented by the love story. Cenon does her best to express Jewel's love but we don't really know or feel why she falls so hard for Nico, a mostly bland guy with really no charisma or personality to show for. Cenon and del Rosario have little chemistry, and it's much more fun seeing Cenon play with Labalan's charming elderly character. There are a few sparks every now and then— like a really cute Halloween sequence—but for the most part, the build on this relationship is very minimal and not very romantic at all.
The best part about Unit 23B is its visuals. This film is absolutely gorgeous to look at. Taking very obvious visual cues from the world of Chinese maestro Wong Kar Wai (there's even a scene at a noodle shop), Cruz and co. build the beautifully dilapidated world of the apartment building, and pay incredible attention to the lighting, production design, and cinematography. The craftsmanship is above most things seen in local cinema. Each scene is meticulously created; from the right props to the color palette and framing, it all makes for a visual treat.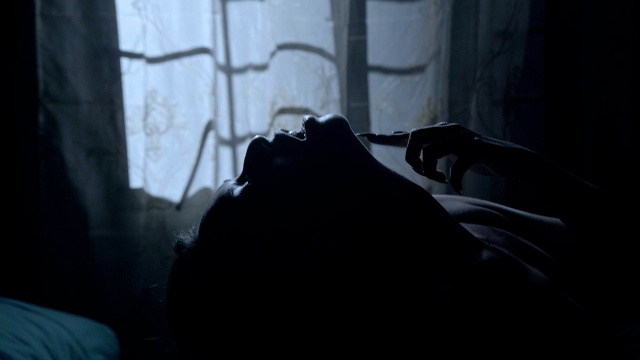 ADVERTISEMENT - CONTINUE READING BELOW
Ang Manananggal sa Unit 23B may not be perfect in its story, but it's clear that the potential for something greater is there. Cenon's portrayal of a struggling monster is a major breakthrough for her as an actress. Audiences will be talking about a particular scene where her hunger and transformation are linked to her sexual desires because it's the most explicit and visually arresting sequence, but she also displays remarkable subtleties and charm. Cruz and his team have also shown how beautiful horror films can be. If anything, the talent behind this film should make viewers excited for what they do next.
RATING: 3.5 out of 5 spots
Ang Manananggal Sa Unit 23B is part of the Pista Ng Pelikulang Pilipino, which runs until August 22 in cinemas nationwide.
Share this story with your friends!
---
Help us make Spot.ph better!
Take the short survey
Load More Stories