PHOTOS: DNCE Totally Steal the Show at In The Mix 2017
Joe Jonas is all grown-up, and he's standing out in an impressive crowd.
(SPOT.ph) Any Manila resident knows that when there's a concert happening at the Mall of Asia Arena, you're going to have to find another way around the madness. Sure enough, the sweltering late afternoon heat didn't deter fans trying to brave the snail-paced traffic around and leading to the venue.
It's hard not to feel old when you get there: in fact, the first thing you'll see is parents escorting their wide-eyed pre-teens to the ticket booth. However, the scene behind the tightly guarded entrance is another experience altogether—and is something all you titos and titas need to brace yourselves for.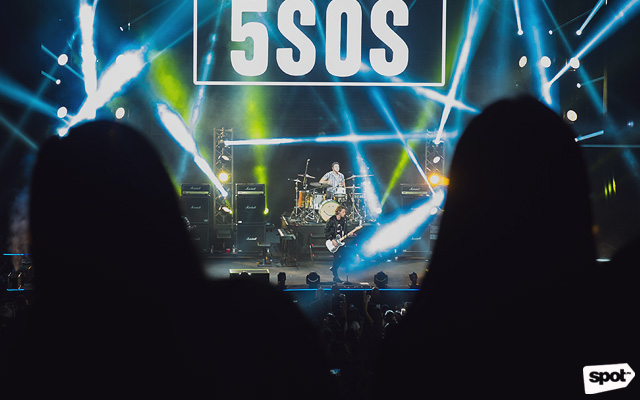 You're immediately hit with teenaged screams that reverberate all throughout the vast hallway; groups are excitedly chatting or running to each other, while others are just really, really happy to be there. This is the 5 Seconds of Summer crowd, and they're willing to patiently wait for hours—first outside in the venue in droves and later, inside the arena as 5SOS is the last musical act—just to see them live.
ADVERTISEMENT - CONTINUE READING BELOW
The funny thing about MMI Live's In The Mix is that a majority of its audience is (probably) there for the final act, but the road getting there is far more interesting—even surprising. And isn't that what we all want when we attend music festivals? We discover new artists, realize some are all grown-up, and see that others are worth the long wait.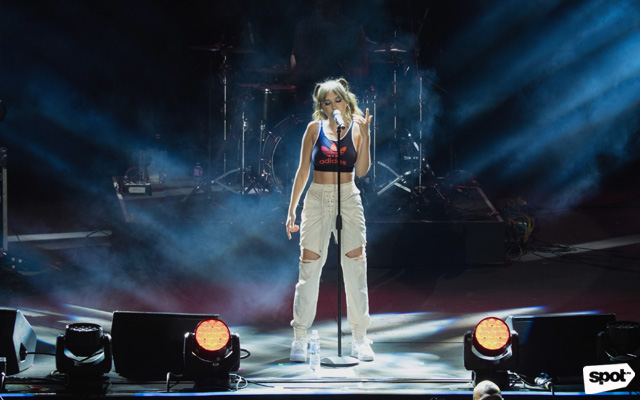 CONTINUE READING BELOW
Recommended Videos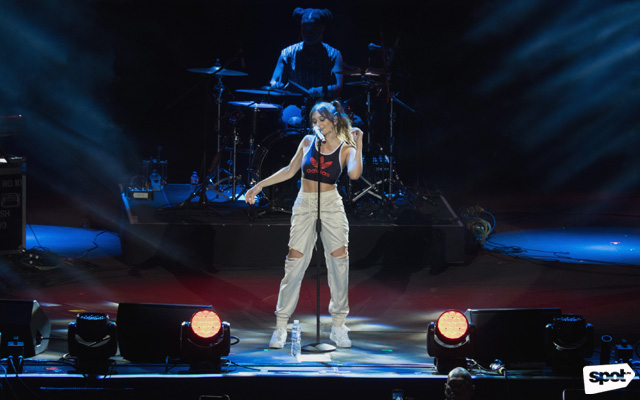 ADVERTISEMENT - CONTINUE READING BELOW
First to hit the stage is American singer-songwriter Daya, who quickly gets the crowd singing along with her radio-friendly song, "Sit Still, Look Pretty." After promising a return to Manila for her world tour, she launched into familiar tracks like "Hide Away" and "Don't Let Me Down."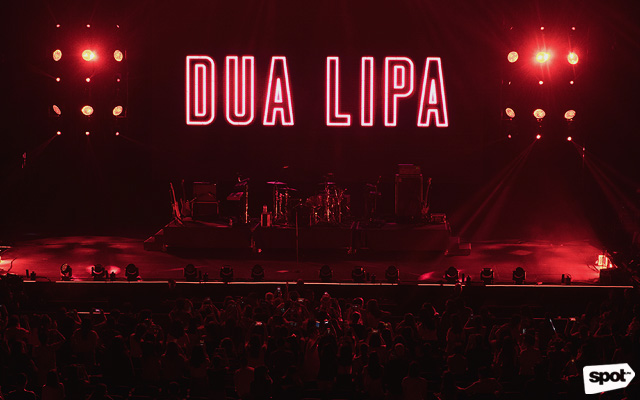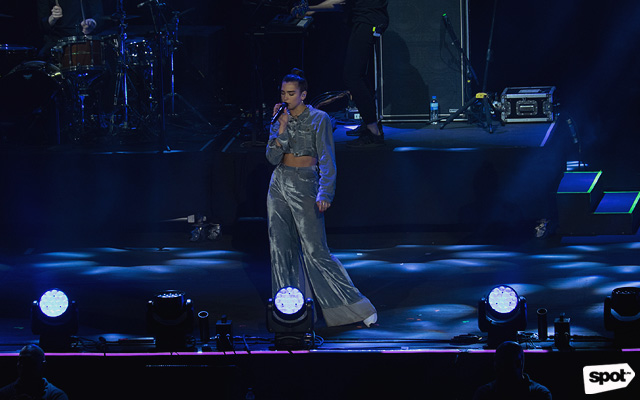 ADVERTISEMENT - CONTINUE READING BELOW
Dua Lipa, on the other hand, easily commanded the stage, despite being a solo act without the fanfare. She danced, gyrated, and sang her way through popular hits, but it was her performance of "Blow Your Mind (Mwah)" that had the crowd on their feet.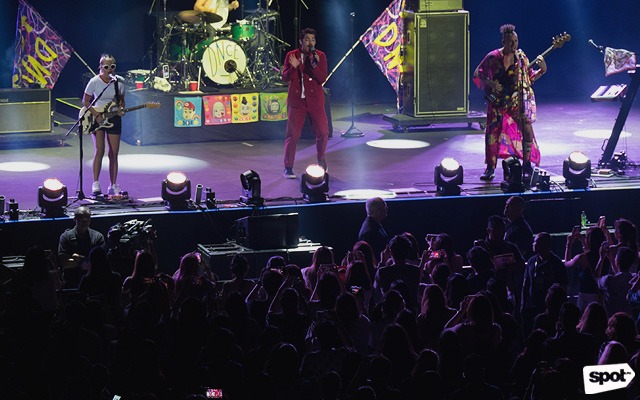 Shedding his squeaky-clean Disney image was Joe Jonas (and his admittedly impressive handlebar mustache), leading dance-rock band DNCE—the clear standout of the night. They marched onto the stage to the first notes of Lion King's "Circle of Life," complete with lion masks and Jonas lifting a stuffed "Simba" in the air. Why? We're still not exactly sure, honestly, but if the goal was to grab everyone's attention, they definitely succeeded.
"Philippines, we came to party tonight," declared Jonas, before opening with the self-titled "DNCE" and performances of "Toothbrush," "Kissing Strangers," and "Body Moves." More memorably, however, are their dance-slash-garage rock renditions of nostalgic classics and unlikely covers interweaved between their original songs.
ADVERTISEMENT - CONTINUE READING BELOW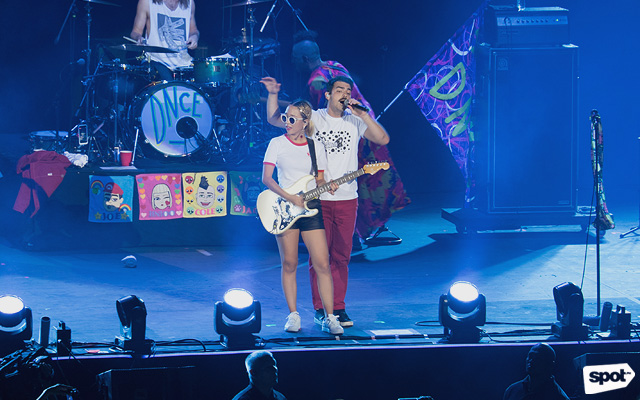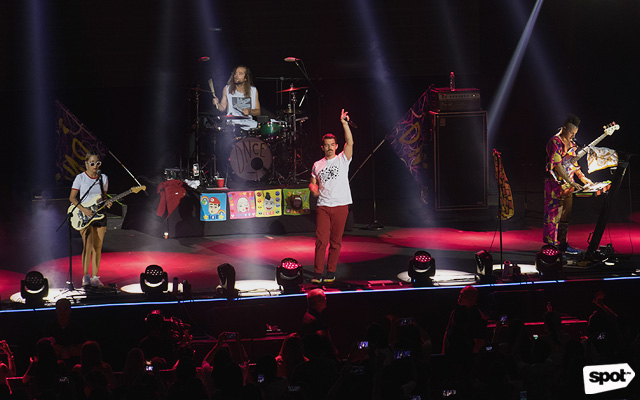 After getting the crowd to sing in unison with TLC's "No Scrubs," DNCE smoothly transitioned to a quick cover of Arctic Monkeys' "Hold On, We're Going Home." Later, the band employed the familiar guitar riff of The White Stripes' "Seven Nation Army," then threw in covers of the Spice Girls' "Wannabe," Britney Spears' "Oops, I Did It Again," and Kanye West's "Fade."
ADVERTISEMENT - CONTINUE READING BELOW
Clearly, Jonas and his highly energetic crew knew how to work a crowd, blending danceable hits with old favorites that appeal to an older audience. They weren't afraid to interact with the audience, either: Bassist Cole Whittle—shirtless with a colorful open robe and short shorts ensemble—walked through the audience, while Jonas and guitarist Jinjoo Lee threw every small object they could find to the all-too eager crowd.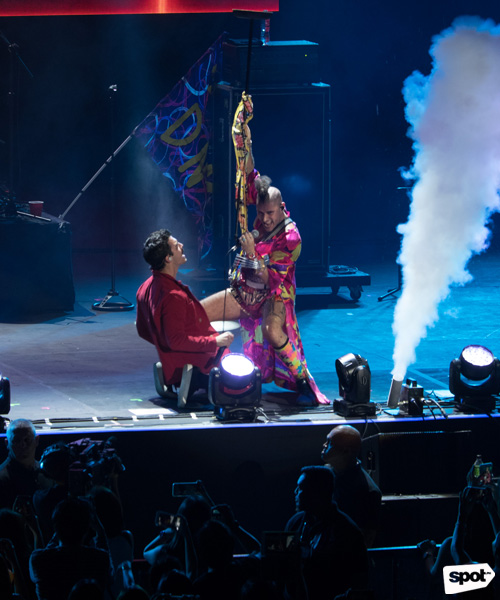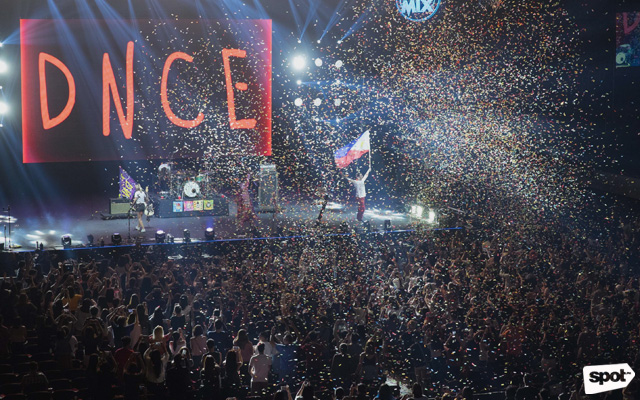 ADVERTISEMENT - CONTINUE READING BELOW
The band ended their set with a rousing performance of their biggest hit yet, "Cake By The Ocean," and streams of confetti. It almost seemed like a closing band performance, until we realized we were only halfway through the night.
Up next was Two Door Cinema Club, whose arrival on our shores was four years in the making. (They cancelled their Southeast Asian tour in 2013.) The long wait was worth it, as TDCC effortlessly mounted a spectacular blend of lights and sounds that only a band with their experience could offer.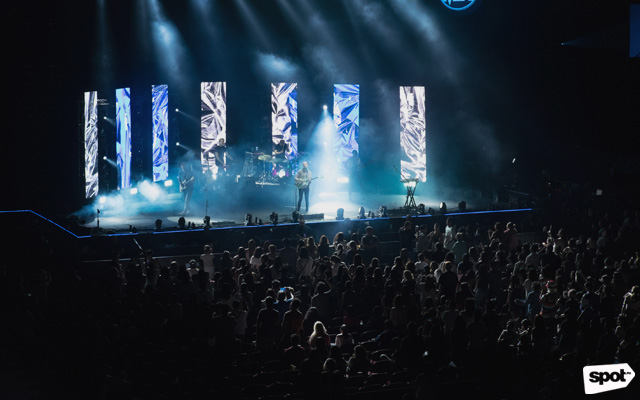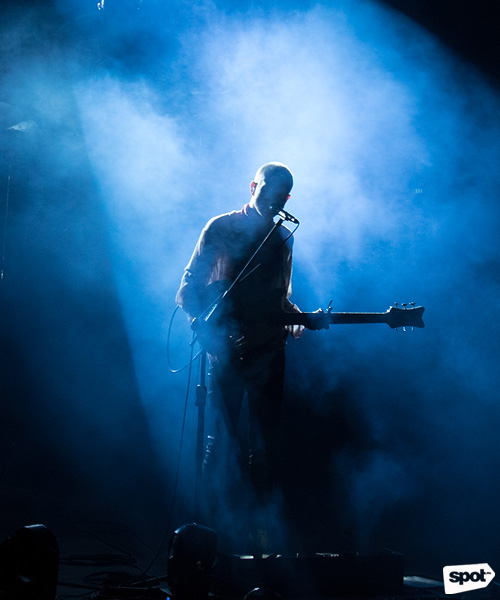 ADVERTISEMENT - CONTINUE READING BELOW
Opening with two of their best tracks, "Cigarette in the Theatre" and "Undercover Martyn," TDCC commanded the crowd immediately—so much so that the energy never wavered, even with newer songs like "Bad Decisions" and "Lavender."
An impressive use of an LED backdrop made for IG-worthy snapshots, whether it was patterns of computer codes (for the song, "Next Year") or home video-like road trip clips (for the song, "Sun"). "This is our first time in Manila," said frontman Alex Trimble. "Thank you for experiencing this with us."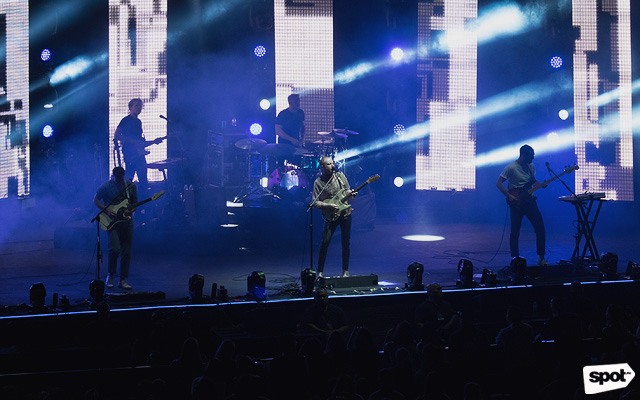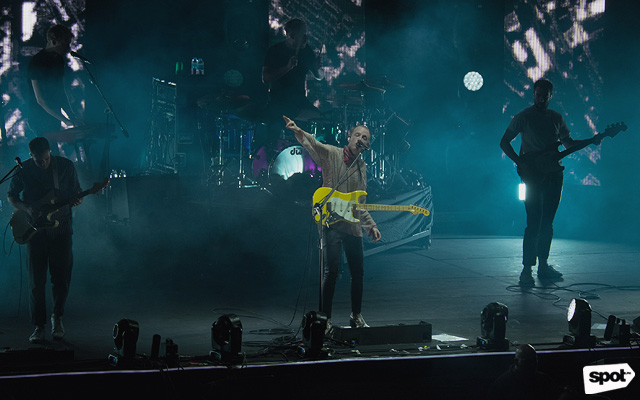 ADVERTISEMENT - CONTINUE READING BELOW
It was an experience alright, as fans—even those from high up the arena—ran to the banisters to capture the sheer magic on social media. The set ended with their catchiest and most memorable track, "What You Know." 
As for Zara Larsson, an hour's worth of songs was all she needed to prove she's a pop star queen in the making. Backed by a full band and a small dance troupe, Larsson grooved and crooned her way into Manila's hearts with enthralling performances of bangers like "Girls Like," "Ain't My Fault," and "Never Forget You."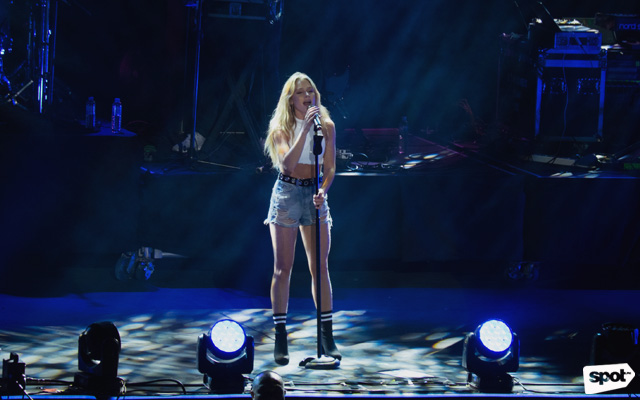 Larsson ticks all the pop-star boxes, as she boasts powerful pipes to match her charisma and girl-power attitude. "This goes out to all my queens in the crowd," she proudly declared before launching into "Make That Money Girl." 
She noted writing the guitar-led song, "Don't Let Me Be Yours" with her good friend, Ed Sheeran, and just as a special treat, sings a crowd-pleasing cover of the latter's major hit, "Shape Of You." Larsson capped off her set with a rapturous performance of "Lush Life."
ADVERTISEMENT - CONTINUE READING BELOW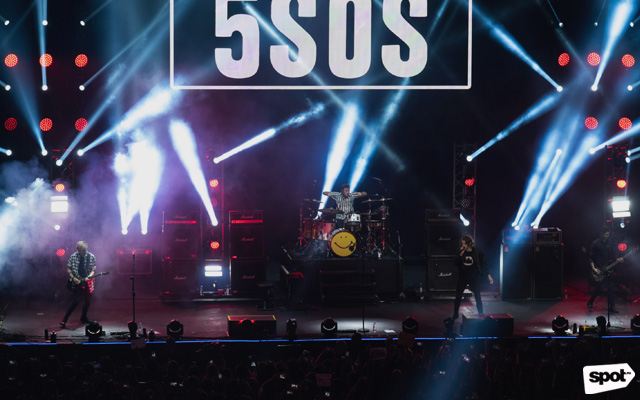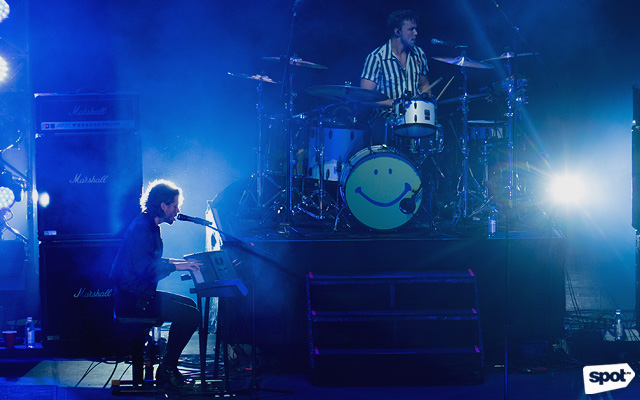 At this point, the arena is tense—everyone knew who was coming next and the anticipation filled all corners of venue. "Ayan na sila," squealed one girl when the lights began to dim but her excitement was quickly drowned out by, well, everyone else's. It was like a throwback to just hours ago in the hallway, when all teenagers had were 5SOS's recorded songs playing through speakers.
ADVERTISEMENT - CONTINUE READING BELOW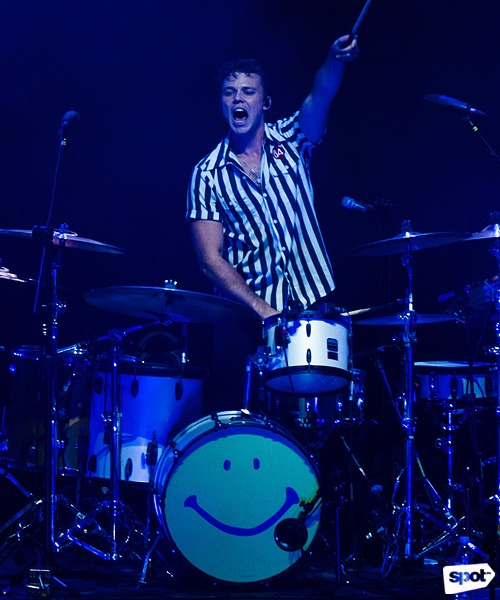 There were no backup dancers or moving stage parts here: Just four young guys who have the same amount of energy and enthusiasm as their fans. From "Hey Everybody" to "Disconnected," "Jet Black Heart," and "She's Kinda Hot," the band brought out all the pop-punk stops to ensure everyone was happy.
Last year's In The Mix iteration (a literal mix of genres with The 1975, Panic! At The Disco, and James Bay) introduced Manila to its potential as a serious annual festival contender. This year didn't just prove its wide appeal across ages; it also showed that it's a festival that's here to stay for a long time.
Share this story with your friends!
---
Help us make Spot.ph better!
Take the short survey
Load More Stories