10 Thrilling Korean Dramas for the Anti-Romantic in You
For when you just can't with love and romance!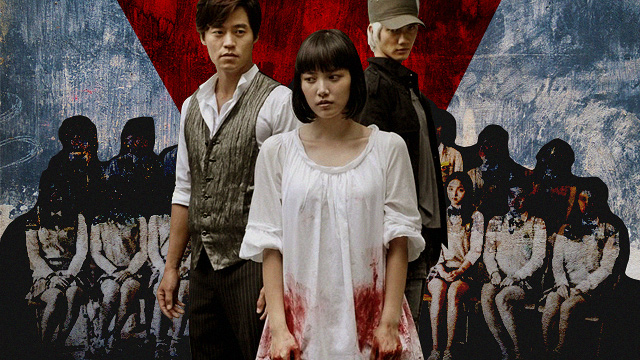 (SPOT.ph) Most of us associate K-Dramas with swoon-worthy oppas and epic love stories, but did you know there's far more to the genre than what you often see on Facebook? Whether you're averse to romance or you're just in the mood for something different (read: something with a little less cheese), there are plenty of adrenaline-pumping shows that blend crime, psychological thrillers, and even terrifying horror.
We round up 10 binge-worthy Korean dramas that will satisfy the anti-romantic in you.
Gap Dong, the Memories of Murder
Number of episodes: 20
Based on a true story surrounding an unsolved case in South Korea, this riveting drama primarily revolves around a young police detective named Moo-Yeom (Yoon Sang-Hyun). He learns that a serial killer has surfaced and the murders resemble those of a case nearly 20 years ago—committed by someone named Gap-Dong, whom many believe has been dead for years.
Stranger (Secret Forest)
ADVERTISEMENT - CONTINUE READING BELOW
Number of episodes: 16
A talented but socially inept prosecutor named Hwang Si-Mok (Cho Seong-Woo) discovers that a person of interest in one of his cases is suddenly murdered. When he learns that the murder is part of a bigger web of government corruption and an unsolved serial murder case, he teams up with a police lieutenant (Bae Doo-Na) to uncover the shocking truth. 
White Christmas
Number of episodes: 8
This whodunit mystery set in a faraway elite high school will keep you on the edge of your seat from start to finish. Essentially a Christmas break gone wrong, it revolves around seven students, a teacher, and a stranded psychiatrist who realize that a murderer lies in their midst. The show's question on whether evil is born or simply created will have you thinking about this drama for days.
CONTINUE READING BELOW
Recommended Videos
Signal
Number of episodes: 16
In this award-winning drama, the boundaries of time are tested when police lieutenant Park Hae-Young (Lee Je-Hoon) stumbles upon a strange walkie-talkie that lets him communicate with a detective from the past (Cho Jin-Woong). Together, they solve and even prevent crimes from happening in the first place. Things get complicated when a long-standing murder case threatens to derail their partnership.
ADVERTISEMENT - CONTINUE READING BELOW
Cheo Yong
Number of episodes: 20

Police detective Yoon Cheo-Yong (Oh Ji-Ho) was born with a special gift: he can see, hear, and even touch ghosts. He is constantly haunted by the ghost of a young school girl (Jun Hyo-Seong), who pushes him to solve mysterious cases together with his partner Ha Sun-Woo (Oh Ji-Eun). Blending mystery with the creepy supernatural, this crime drama will have you hooked in no time.
Bad Guys
Number of episodes: 11
Bad Guys takes you on a rollercoaster ride of vigilante justice when a detective (Kim Sang-Joong) is suspended from the police force for his brutality on the job. The series follows the story of how he and an unlikely team of convicts—a boy genius with a psychopathic serial killer past (Park Hae-Kin), a high-ranking gangster (Ma Dong-Seok), and a former hitman (Jo Dong-Hyuk)—defend the city against a rising number of violent crimes.
ADVERTISEMENT - CONTINUE READING BELOW
Phantom
Number of episodes: 20
You're in for a lot of twists and turns in this psychological mystery. A top-dog police officer, Kim Woo-Hyun (So Ji-Sub), attempts to solve complex crimes in the dark and seedy cyber world. The show primarily follows a gripping case involving the gruesome death of an actress and a dangerous hacker known to them only as Hades.
Soul
Number of episodes: 10
In this horror-drama, a high-school girl named Ha-Na (Lim Ju-Eun) is possessed by her twin sister's angry spirit after the latter dies in a fire. After learning of Ha-Na's unusual strength and special abilities, a crime-fighting psychologist Shin Ryu (Lee Seo-Jin) uses her to exact justice on criminals—all while harboring a secret plot for revenge.
Nightmare High (Nightmare Teacher)
Number of episodes: 12
This is a relatively shorter-than-usual Korean drama, but trust us: you won't be disappointed. Nightmare High is a haunting tale of a high0school homeroom class whose mysterious substitute teacher (Uhm Ki-Joon) isn't all that he seems. In the guise of optional after-school counseling sessions, his students find that they can suddenly have the one thing they've always dreamt of having—but at a pretty steep and terrifying price.
ADVERTISEMENT - CONTINUE READING BELOW
Coma
Number of episodes: 5
Although Coma is only a five-part mini-series (totally watchable for a weekend, if you ask us), its horrific tale of a mysterious hospital being shut down for its questionable practices will have you glued to the screen. Believe us: You'll never look at hospitals the same way again.
Share this story with your friends!
---
Help us make Spot.ph better!
Take the short survey
Load More Stories