PHOTOS: Manila Parties the Night Away With The Chainsmokers
It almost felt like the weekend.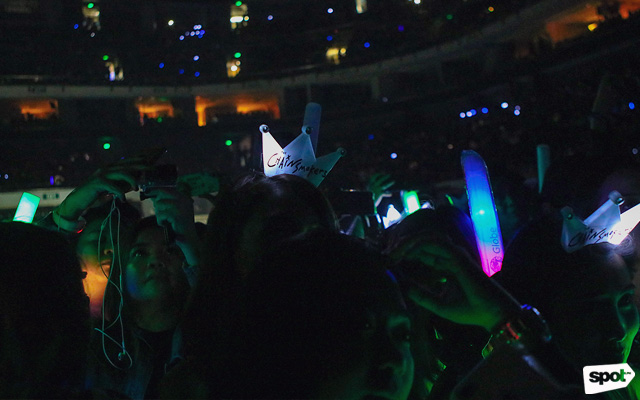 (SPOT.ph) Probably the most recognizable young American EDM-pop act today, Andrew Taggart and Alex Pall of The Chainsmokers first captivated the Philippines in June 2014. Two years later, they performed for a sold-out show at the Mall of Asia Arena. Now armed with a new album released in early 2017, their ongoing Memories… Do Not Open tour returned to the same MOA Arena stage on September 13.
ADVERTISEMENT - CONTINUE READING BELOW
The Chainsmokers blur the lines between various musical genres from pop music to dance and hip hop, and their show was just that: A mish-mash of music meant to bring their audience to their feet. After the clock struck 12, the duo finally kickstared the party with their hit song, "Don't Let Me Down" followed by "Kanye," and "The One," with each heart-thumping bass drop accompanied with phenomenal light shows and animated backdrops that encompassed the entire stage.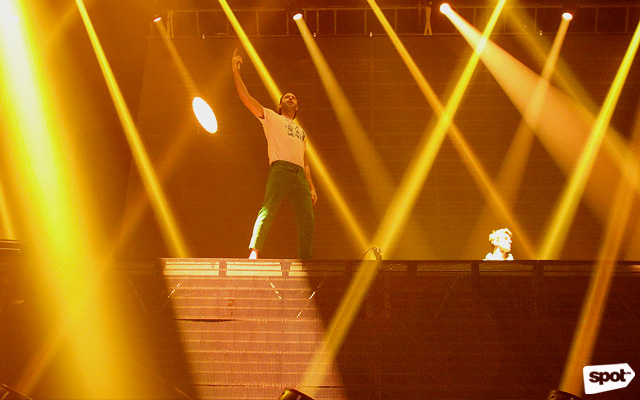 CONTINUE READING BELOW
Recommended Videos
ADVERTISEMENT - CONTINUE READING BELOW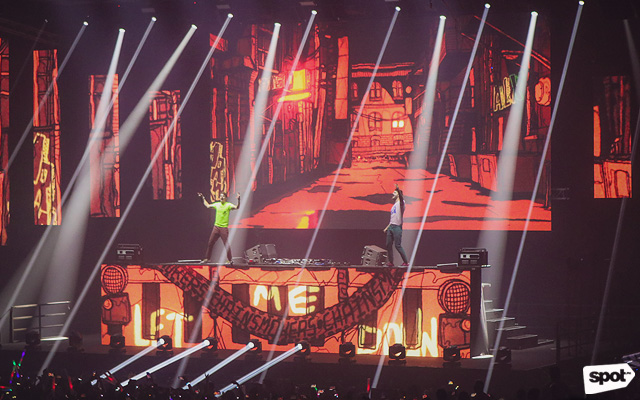 It's clear that that they're fully aware of the controversy—even intense dislike—that constantly surrounds them. Alex jumped on to the deck, shouting, "Manila, if you hate this stupid song, put your middle finger up in the air right now!" before launching into a remix of "#Selfie" to the delight of the crowd. The stage turned neon pink, yellow, and green, as a backdrop of a smiley emoji with two hands for eyes flipped the haters off.
ADVERTISEMENT - CONTINUE READING BELOW
They also remixed popular songs into their set, people couldn't get a minute to catch their breath between covers of 2 Chainz's "4am" and Cascade's "Everytime We Touch", which turned everyone into rave bunnies, swaying and clapping along to the beat.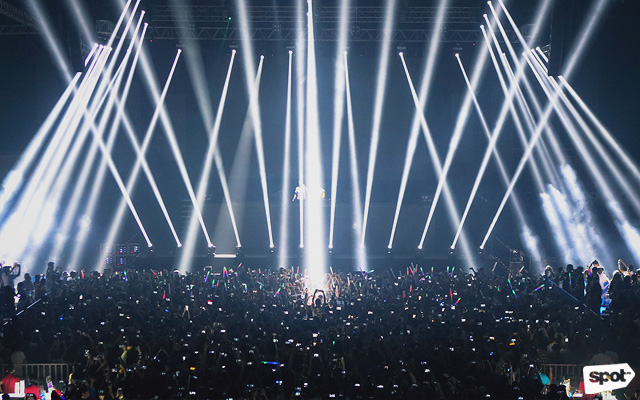 A lot of the songs on their Memories album will be in your head for days after you listen, but seeing the tracks being perfomed live is another experience altogether. A prime example is "Until You Were Gone," a collaboration with Tritonal featuring Emily Warren, where the live bass gives the song an entirely new dimension.
ADVERTISEMENT - CONTINUE READING BELOW
After performing their double-platinum hit "Rozes," Andrew took his place on the podium while Alex took over the DJ booth. They quickly segued into "Young," followed by Daft Punk's "One More Time," then Andrew took a few minutes to address the audience.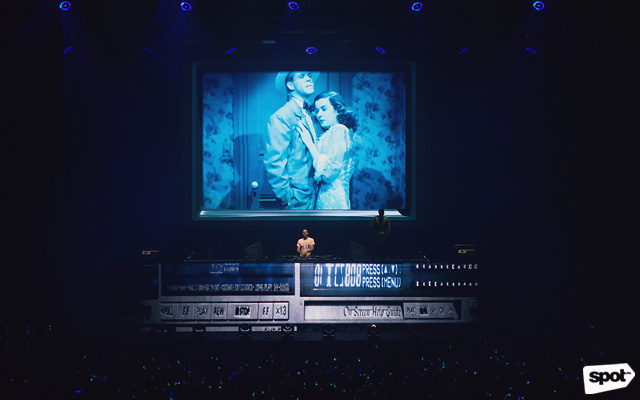 "To be honest, the Philippines was the first country in Asia that ever gave a shit about The Chainsmokers, so we got nothing but respect for you guys, and we look forward to every time we can come back," he said candidly.
ADVERTISEMENT - CONTINUE READING BELOW
Andrew returned to the DJ booth to surprise the crowd with a few more interesting song choices, including a remix of Queen's foot-stomping "We Will Rock You," Gaika's "3D", and after the drop, Calvin Harris' "How Deep Is Your Love." He then slowed it back down to sing "Break Up Every Night," which Alex mixed with Hüsker Dü's "Up In The Air." The bass drop came with a spectacular pyrotechnic show that had the audience pulling out their phones to capture the moment.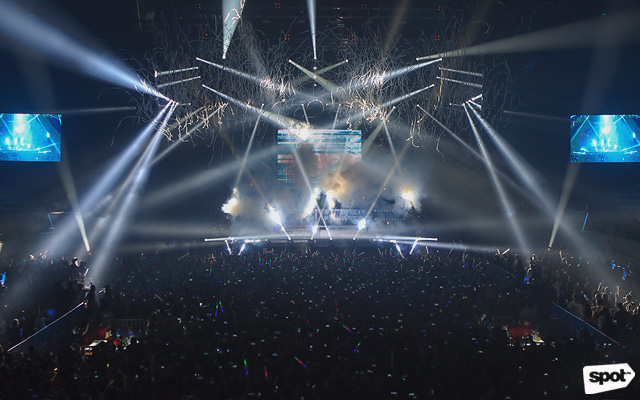 ADVERTISEMENT - CONTINUE READING BELOW
Slowing down the pace again, Andrew asked the audience to sing the first verse of their chart-topping pop song, "Paris," before segueing into the Lion King's "Circle of Life," and then back to "Welcome to the Jungle." You'd think they'd never put a Disney song on their set list, but it surprisingly worked.
"Yo, this was the first arena we played in our entire lives, honestly." admitted Andrew to an excited crowd. "The Philippines last year was the biggest Chainsmokers' show we've ever done of all time. It's crazy. So last year, we just came out with this song, and the first time I got a crowd singing along with me to it was right here. Right here. You guys ready?" He quickly launched into an a capella performance of "Closer," making the audience go wild. The song ended with Alex shouting, "Manila, show the rest of Asia what the f*ck is up when you sing this song!"
ADVERTISEMENT - CONTINUE READING BELOW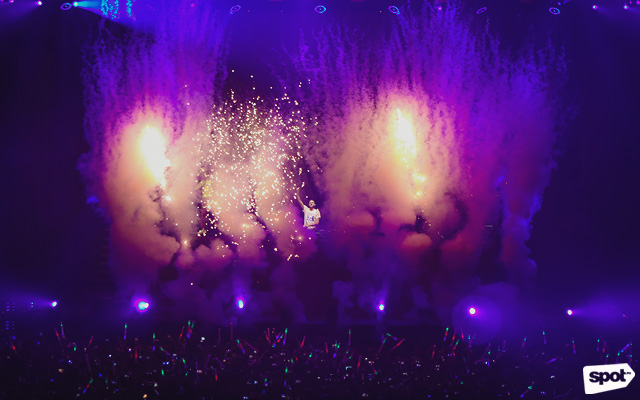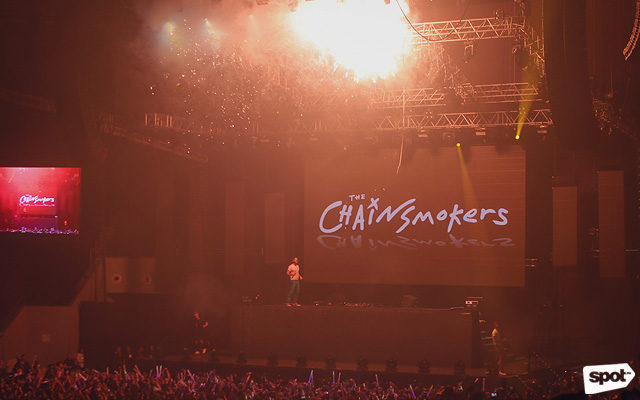 ADVERTISEMENT - CONTINUE READING BELOW
One of the show's highlights was an extended remix of "Something Just Like This," a collaboration with Coldplay. Probaly the longest song of the night, the effects team held nothing back, from the visually stunning lights to the pyrotechnics and smoke machines on full blast. Andrew also asked the audience to turn their special giveaway flashlights on for a mellow cover of Coldplay's "Yellow." They ended their set with a remix of Sia's "Don't Bring Me Down" and Papa Roach's "Last Resort."
Everyone walked out of the venue still on a high, excitedly chatting about their favorite parts of the concert. (Hint: Everything that had to do with Chris Martin.) It didn't matter that it was way past everyone's bedtime and tomorrow was a workday; as far as the crowd was concerned, it felt like an epic weekend.
Photos by Jericho San Miguel
Share this story with your friends!
---
Help us make Spot.ph better!
Take the short survey
Load More Stories