Here's Where You Can Stream the Winning TV Shows From the 2017 Emmys
Grab your binge-watching snacks.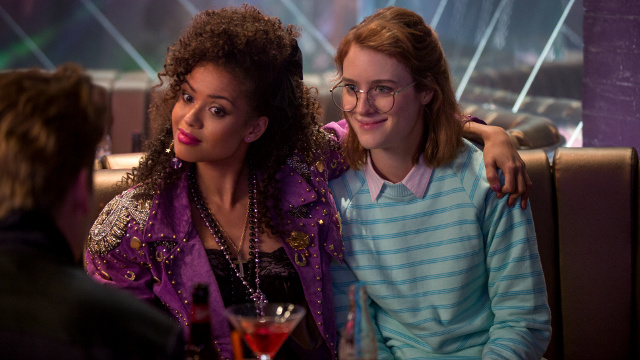 (SPOT.ph) For avid TV fans, the annual Emmy Awards is one of the most exciting times of the year. The 2017 edition was no exception, with familiar titles like Stranger Things, How to Get Away With Murder, and House of Cards scoring nominations.
This year's big winner is Hulu's painfully relevant drama, The Handmaid's Tale, which took home trophies for Outstanding Drama Series, Outstanding Lead Actress (for Elisabeth Moss), Outstanding Writing, Outstanding Directing, and Best Guest Actress (Alexis Bledel).
Even if you can't stream The Handmaid's Tale in the Philippines (yet), there are still plenty of other Emmy-winning shows that you can binge-watch at home.
Veep
Where to stream: HBO Go
Emmy 2017 awards: Best Comedy Series, Best Actress in a Comedy Series
The political satire has entertained audiences with its sharp humor for six seasons, and lead star Julia Louis-Dreyfus has won an Emmy trophy for her role during every single season. That makes her the first performer who has won the most Emmys for the same role.
Master of None
Where to stream: Netflix
Emmy 2017 award: Best Writing for a Comedy Series
Although HBO's Veep won major comedy awards, Aziz Ansari's critically acclaimed gem still took home a statue for the emotionally driven "Thanksgiving" episode. Written by Ansari and co-star Lena Waithe, the episode featured their younger characters as Denise (Waithe) grapples with her sexuality and coming out to her mom.
Atlanta
Where to stream: Fox+
Emmy 2017 awards: Best Actor in a Comedy Series and Best Directing for a Comedy Series
ADVERTISEMENT - CONTINUE READING BELOW
Atlanta may be a relatively young show compared to its other competitors, but it has already made its mark on the comedy landscape. The show won creator-slash-writer-slash-director Donald Glover multiple awards, making him the first black person to win as Best Director. Atlanta will return in 2018 after Glover wraps up filming the Han Solo movie, where he's playing Lando Calrissian.
Big Little Lies
Where to stream: HBO Go
Emmy 2017 awards: Best Actress in a Limited Series, Best Supporting Actress in a Limited Series, Best Supporting Actor in a Limited Series, Best Directing for a Limited Series, and Best Limited Series
This seven-episode miniseries was a major winner in its category, landing Nicole Kidman and Laura Dern trophies for Best Actress and Best Supporting Actress, respectively. Based on a novel of the same name, the show revolves around the seemingly perfect lives of three mothers as they unravel to the point of murder.
Black Mirror
Where to stream: Netflix
Emmy 2017 awards: Best Writing for a Limited Series and Best TV Movie
Netflix's popular dystopian sci-fi impressed critics and audiences with its standalone episode, "San Junipero," which aired in Season 3. Written by creator Charlie Brooker, the standout episode stars Gugu Mbatha-Raw and Mackenzie Davis as two women who fall in love in a virtual-reality world in the neon-filled '80s.
The Night Of
Where to stream: HBO Go
Emmy 2017 award: Best Actor in a Limited Series
Although Big Little Lies dominated the Limited Series category, The Night Of's breakout star, Riz Ahmed, still managed to take home an acting trophy for his powerful performance of a Pakistani-American student accused of a murder he can't remember. If Ahmed's face is familiar, you've probably also seen him in the recent Star Wars: A Rogue One Story movie.
ADVERTISEMENT - CONTINUE READING BELOW
Load More Stories