All the New Superhero Movies We Can't Wait to See
We're already gearing up for the cinemas.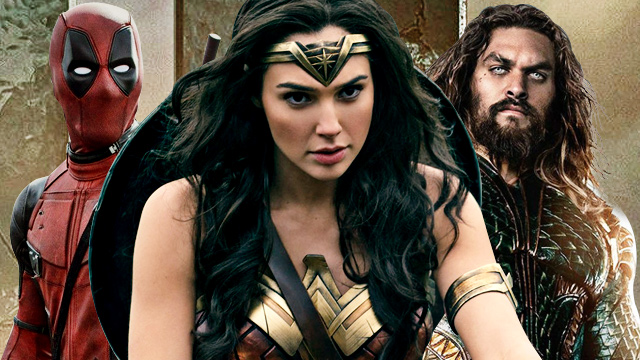 (SPOT.ph) Like its source material, comic-book movies are always growing and changing. It seems every year, we constantly hear of new "shared universes" and "standalones," and it's almost hard to keep up with all the news. For instance, there's a rumored solo Batman movie, a second Suicide Squad team-up, a Justice League Part 2, an animated Spider-Man feature film, a long-gestating Gambit movie with Channing Tatum...you get the drill.
ADVERTISEMENT - CONTINUE READING BELOW
CONTINUE READING BELOW
Recommended Videos
The cinematic comic-book world is showing no signs of slowing down, so we've compiled just some of the titles you need to watch for.
Thor: Ragnarok
Release date: October 2017
First out of the gate is the third installment in the Thor franchise. We finally learn why Thor (Chris Hemsworth) and the Hulk (Mark Ruffalo) were conspicuously missing from 2016's Captain America: Civil War. It turns out that Asgard is on the verge of destruction, and Thor has been imprisoned on the other side of the universe. Bringing a radically different tone to this new movie, director Taika Waititi assembles a powerhouse cast that also includes Cate Blanchett, Tom Hiddleston, Jeff Goldblum, and Tessa Thompson.
Justice League
Release date: November 2017
This highly anticipated superhero smash unites Gal Gadot's Wonder Woman, Ben Affleck's Batman, Jason Momoa's Aquaman, Ray Fisher's Cyborg, and Ezra Miller's The Flash as they take on a new threat. Oh, and Henry Cavill's Superman is somewhat involved, too. The movie also expands the universe, adding J.K. Simmons as Commissioner Gordon and Amber Heard as Aquaman character, Mera. Originally helmed by Zack Snyder who left the film post-production due to a personal tragedy, former Avengers director Joss Whedon stepped in to direct reshoots and handle the final edits.
ADVERTISEMENT - CONTINUE READING BELOW
Black Panther
Release date: February 2018
The first superhero movie to expect next year is Marvel's standalone Black Panther movie. The superhero (played by Chadwick Boseman) made a fantastic debut in Civil War, and in his solo flick, he returns home to his isolated kingdom of Wakanda to face a new conflict with an old enemy. Helmed by Creed and Fruitvale Station director Ryan Coogler, the largely African-American cast also includes Michael B. Jordan, Lupita Nyong'o, Daniel Kaluuya, Forest Whitaker, and Angela Bassett.
New Mutants
Release date: April 2018
Think of this movie as X-Men with a somewhat YA twist. New Mutants ditches the superhero tights to tell the story about a group of young mutants as they learn to control their newfound powers. Even more intriguing, the film will reportedly have mystical and supernatural elements. A confirmed cast has yet to be announced as of writing, but there are rumors that James McAvoy will reprise his role as Professor X, alongside Split actress Anya Taylor-Joy and Game of Thrones star Maisie Williams.
ADVERTISEMENT - CONTINUE READING BELOW
Avengers: Infinity War
Release date: May 2018
This superhero showdown will reportedly feature a still-fractured Avengers team who are reeling from the events that unfolded in Civil War. They are forced to work with the Guardians of the Galaxy to defeat Thanos (Josh Brolin), who previously made small cameos throughout different Marvel films. Captain America: The Winter Soldier and Civil War directors Joe and Anthony Russo will be back, and there will be two movies filmed back-to-back. (The still-untitled Part 2 is slated for 2019.)
Deadpool 2
Release date: June 2018
Your favorite foul-mouthed anti-hero is back! Plot details haven't been released as of writing, but we do know that Ryan Reynolds will reprise his role, alongside two new cast members: Zazie Beets as Domino and Josh Brolin as Cable. John Wick and Atomic Blonde's David Leitch will also take over the director's chair.
— Evangeline Lilly (@EvangelineLilly) August 28, 2017
Ant-Man and the Wasp
Release date: July 2018
Next up on Marvel's lengthy slate of movies is the sequel to the surprisingly enjoyable Ant-Man in 2015. This time, however, Evangeline Lilly will be top billing the film alongside Paul Rudd—making it the studio's first superhero movie with an actual female co-star (as opposed to just a supporting character). As for the cast, expect the return of Michael Douglas, as well as new faces like Michelle Pfeiffer, Laurence Fishburne, and Walter Goggins.
ADVERTISEMENT - CONTINUE READING BELOW
Venom
Release date: October 2018
Casual comic-book fans will remember Venom—the "black Spider-Man" played by Topher Grace in the 2007 film, Spider-Man 3. Over a decade later, Venom is getting his own R-rated spin-off from Sony Pictures and is reportedly described as a "twist on the horror genre." It will not take place in the Marvel and Sony co-production of Spider-Man that stars Tom Holland; instead, it will star an incredibly promising cast that includes Tom Hardy (in the titular role), Michelle Williams, and Riz Ahmed.
— Yahoo Movies UK (@YahooMoviesUK) April 23, 2017
X-Men: Dark Phoenix
Release date: November 2018

There seems to be no stopping the X-Men franchise. Despite a less-than-stellar Apocalypse, its sequel will now center on Jean Grey (Sophie Turner), as she succumbs to her powers and fully transforms into the Dark Phoenix. The rest of the X-Men cast (including Michael Fassbender, James McAvoy, Jennifer Lawrence, Evan Peters, and Nicholas Hoult) will supposedly return, but even more excitingly, there are also rumors of Jessica Chastain possibly playing a villain.
ADVERTISEMENT - CONTINUE READING BELOW
— James Wan (@creepypuppet) May 18, 2017
Aquaman
Release date: December 2018
After making a brief cameo in 2016's Batman V Superman and joining the Justice League, Jason Momoa's Aquaman is gearing up for his own standalone movie. Plot details are still scarce as of writing, but with Furious 7 and The Conjuring director James Wan at the helm and an exciting cast that includes Amber Heard, Patrick Wilson, Nicole Kidman, and Willem Dafoe, this is a solo flick we can't wait to dive into.
— Umberto Gonzalez (@elmayimbe) July 23, 2017
Captain Marvel
Release date: March 2019
Officially Marvel's first female-led superhero movie, Captain Marvel stars Oscar winner Brie Larson as Carol Danvers, an Air Force pilot who turns into the powerful titular hero after being involved in a freak accident. Set in the '90s, it will also be a prequel to the events of the MCU we know today. Inside Out's Meg LeFauve and Guardians of the Galaxy's Nicole Perlman are penning the script, with Anna Boden and Ryan Fleck directing.
ADVERTISEMENT - CONTINUE READING BELOW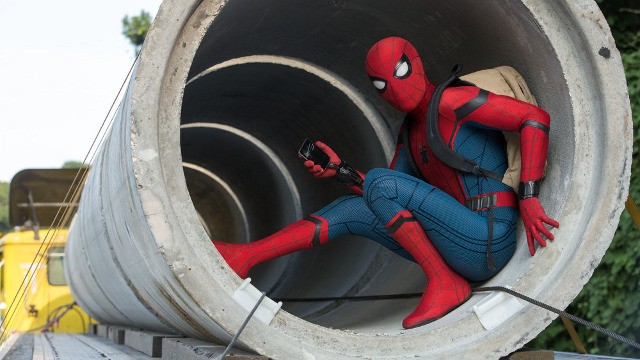 Spider-Man: Homecoming 2
Release date: July 2019
There's admittedly a lot we don't know about the sequel to the 2017 smash hit starring Tom Holland. Previous reports said that there will be a trilogy of solo Spider-Man adventures, which are all naturally linked to the rest of the MCU. We can also probably count in Zendaya and Jacob Batalon to return, though Robert Downey Jr. seems to be unlikely at this point.
ADVERTISEMENT - CONTINUE READING BELOW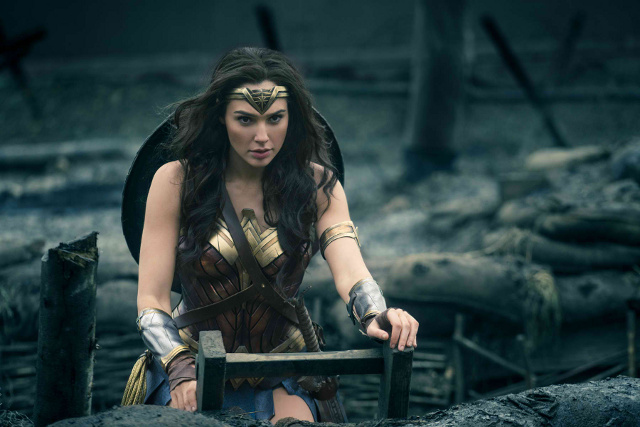 Wonder Woman 2
Release date: December 2019
Wonder Woman marked a major turning point for the studio—and the superhero genre—so it's no surprise that a sequel is already in the works. Patty Jenkins is confirmed to return to the director's chair, and there are rumors of the sequel being set during the Cold War in the '80s.
ADVERTISEMENT - CONTINUE READING BELOW
Load More Stories