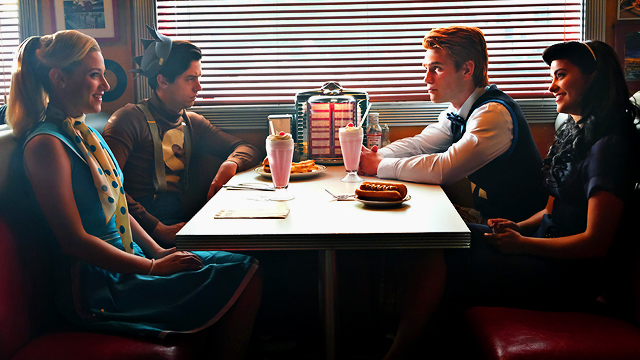 (SPOT.ph) Welcome back to Riverdale, the town with pep...and murder and suicide and "light incest." Despite the initial backlash over the drastic change in tone when Archie Comics was adapted for TV earlier this year, Riverdale quickly became one of the most exciting new shows followed both by comic-book fans and non-readers for its compelling murder mystery, neo-noir aesthetic, and yes, lead actor Cole Sprouse (a.k.a. the new face you see all over EDSA).
Season 1 was a tight whodunit centered on the murder of Jason Blossom, and by the end of it, we got the who (Clifford Blossom, his dad) and the why (Jason found out about the family's secret drug business). But of course, this is Riverdale, so there's still speculation as to whether Clifford really did hang himself or if his suicide was a cover-up.
After the big reveal about the Blossoms, the season ended with a cliffhanger that will finally be explored in this new season: Did Fred Andrews die from his gunshot wound? Who shot him? What does it mean for Archie and the rest of the gang? Plot details about Season 2 have been tightly kept under wraps, but we've rounded up a few interesting tidbits in anticipation of the premiere on October 12.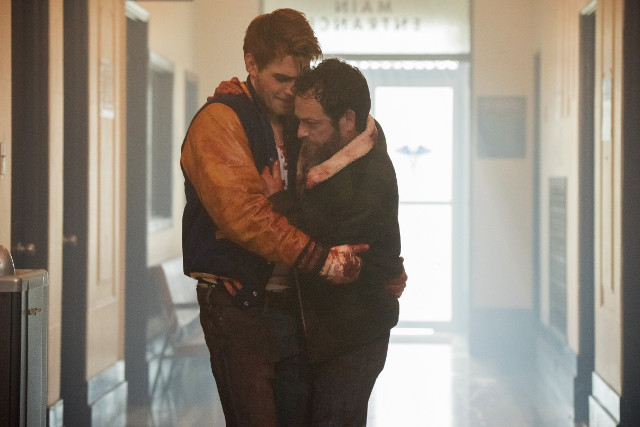 ADVERTISEMENT - CONTINUE READING BELOW
Watching his dad bleed out in front of him pushes Archie Andrews to the dark side.
KJ Apa, who plays the town's golden boy, says, "A switch is flipped in [Archie's] brain where he's kind of blinded by the revenge he has for whoever shot his dad...[His quest for revenge] takes over everything and kind of gets in between his relationships with all his friends and with Veronica, his girlfriend."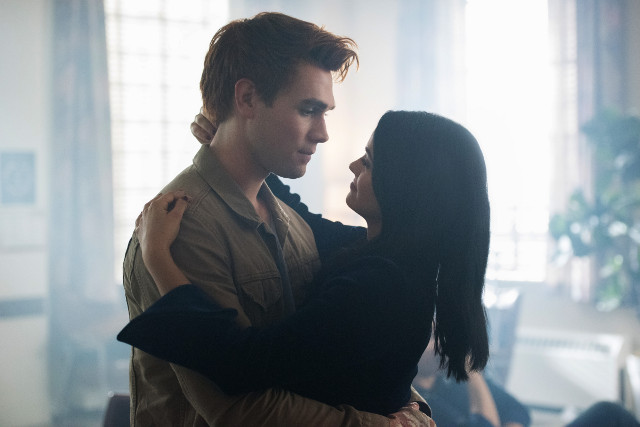 Archie and Veronica are officially boyfriend-girlfriend now.
"Primal" and "physical" is how Camila Mendes, who plays Veronica Lodge, describes their relationship. "Death brings out certain passions or thirst for life, so they've definitely been friskier," she says. At the same time, "their relationship does feel more grounded. It has more substance."
Putting that relationship to the test is Veronica's ex-boyfriend, Nick St. Clair (played by Graham Phillips from The Good Wife), "a hard-partying Lothario with dark desires and an unchecked sense of privilege," who's joining the gang for two episodes. 
CONTINUE READING BELOW
Recommended Videos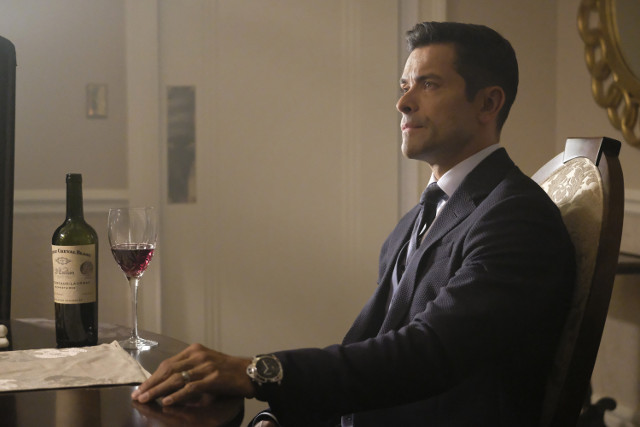 Hiram Lodge, played by Mark Consuelos, makes his debut.
When Veronica's estranged dad returns from prison, it changes the dynamics in the Lodge household. Expect to see Veronica's parents "as a power couple, almost like Frank and Claire Underwood on House of Cards," according to showrunner Roberto Aguirre-Sacasa, as well as some interesting moments between Hiram and Archie. "[Hiram is] a very protective man," says Apa. "I think any kind of storyline with your girlfriend's dad is always going to be fun."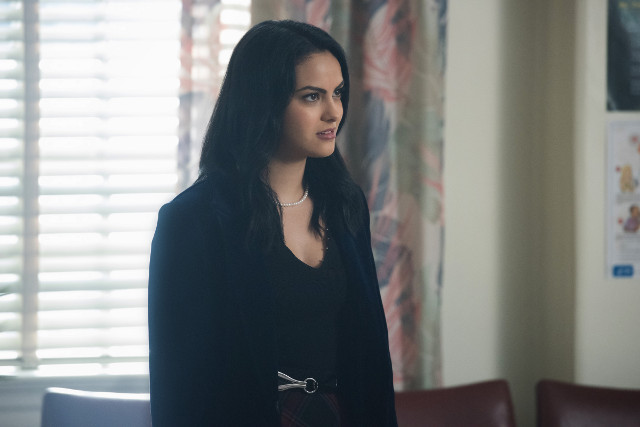 ADVERTISEMENT - CONTINUE READING BELOW
A wilder Veronica appears.
The reformed mean girl has never been the picture of rainbows and butterflies, but certain events in Season 2 bring out her "willingness to be part of the dark world," according to Mendes. "Veronica resents [her father] a little bit, but she also admires him and wants him to take her seriously." Her parents try to keep her away from their sketchy dealings, but Ronnie dives in headfirst. "You're going to see her fearlessness be confronted with danger."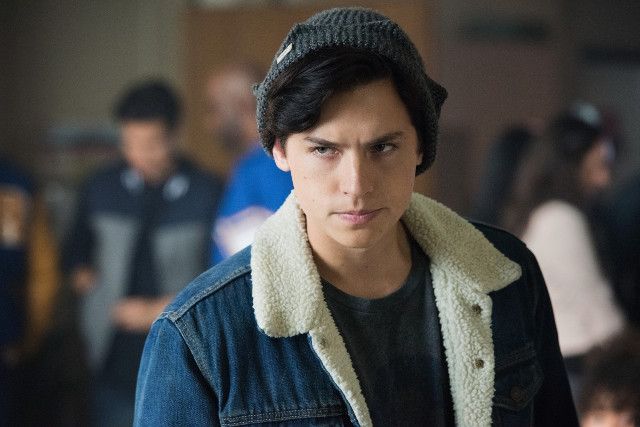 Things look bleak for Jughead Jones.
Away from his friends and family, the newly minted Southside Serpent becomes "a lot angrier" and "more of a damaged kid," says actor Cole Sprouse. "He gets himself into a lot of trouble because of his loyalty...to his family and friends, and it begins to make him question where his allegiance lies and what that means for his character."
As for his famous allegiance to burgers in the comics? "We definitely get to see a lot more of that in Season 2," he says. "But he's also homeless [with] no source of income, so his eating [habits are] informed by his ability to get his hands on food!"

ADVERTISEMENT - CONTINUE READING BELOW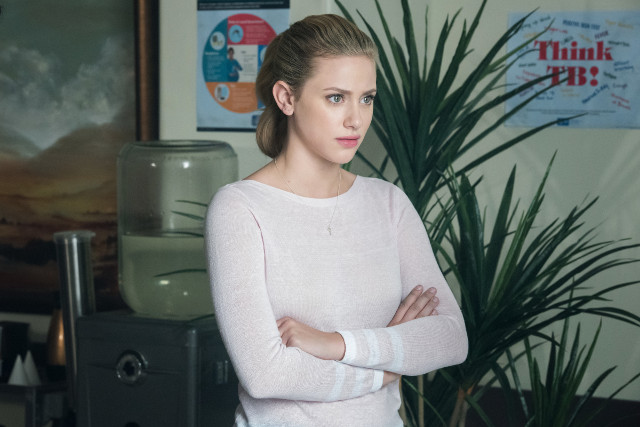 Betty's got her own demons to face.
We got a peek of Dark Betty (we're sensing a "dark" pattern here...) in Season 1, when Betty Cooper tortured a slut-shaming jock to get him to confess to his sins. "She lets that dark side of her...come to the surface and stay there," says actress Lili Reinhart.
Aguirre-Sacasa confirms this: "We're putting her through the fires like never before...I would say by episode four and five, Betty is absolutely in the heart of darkness."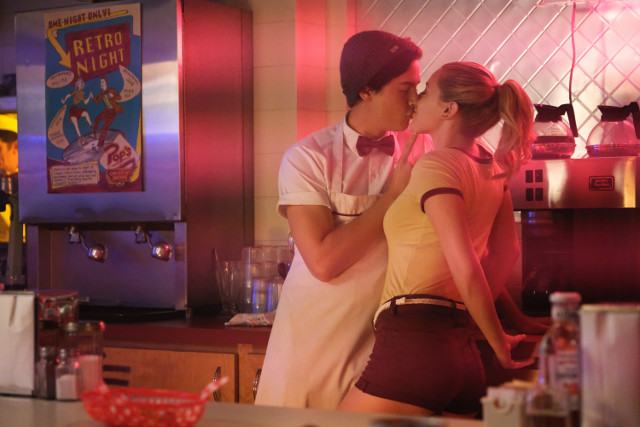 ADVERTISEMENT - CONTINUE READING BELOW
There's trouble in Bughead paradise.
Jughead and Betty face a few challenges this season, including the newly casted Toni Topaz (Vanessa Morgan from The Shannara Chronicles) who will "potentially test the limits of Bughead." Though the conflict between the Serpents and Riverdale turns them into star-crossed lovers, there are still some bright spots for the two.
Reinhart says, "In a way, [it] is very romantic because when they do see each other, it's kind of like a little reunion. There [are] some really beautiful romantic moments between the two of them that I think a lot of people are going to die over."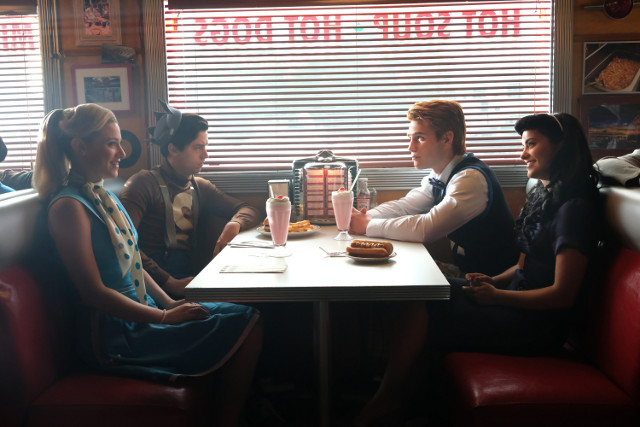 Betty and Veronica butt heads—but not for the reason you may think.
Mendes denies that the big fight between B and V is related to their long-standing love triangle with Archie in the comics. "It's just about Betty being in a compromising situation, and her having to hurt [Veronica] in order to protect her. It comes from a place of love, but it's still heartbreaking."
ADVERTISEMENT - CONTINUE READING BELOW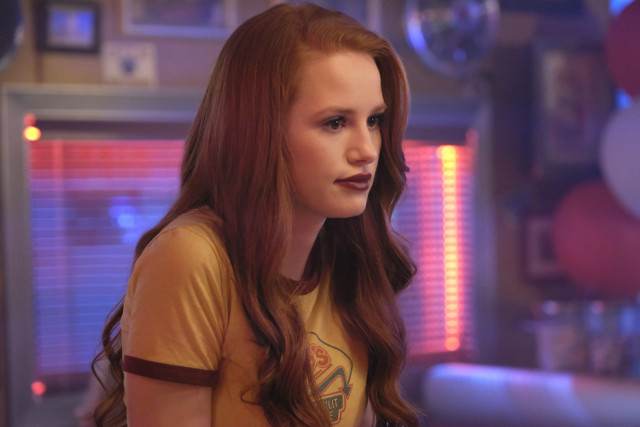 Cheryl Blossom shows her softer side.
"You see this really vulnerable little girl in the first six episodes of the season," says actress Madelaine Petsch. But of course, the HBIC (Head Blossom in Charge) is still bent on "taking the reins back from her mother" and "kicking ass and taking names."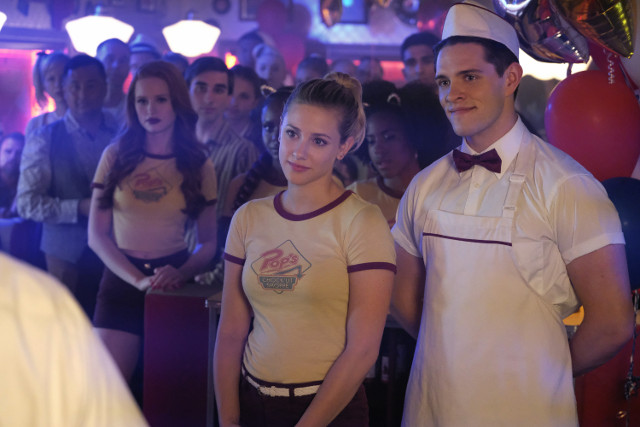 ADVERTISEMENT - CONTINUE READING BELOW
The longer season (from 13 episodes to 22 episodes) means more character development for the supporting cast.
You'll see Kevin Keller, Betty's best friend before Veronica came along, open up to Betty about how "she left him hanging" even though he was "such a rock" for her, as well as "explore different kinds of love interests," according to actor Casey Cott. Kevin's relationship with his father, the town sheriff, will be explored in detail in episode three.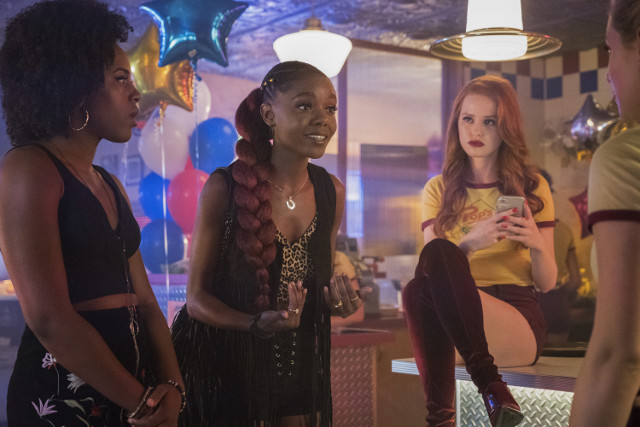 Josie McCoy joins the Vixens.
The lead singer of Josie and the Pussycats deviating from her sacred schedule to spend time with the cheerleading squad? This bold move could be Josie's way of carving a path different from the one set by her music-inclined parents. Along with this new interest of hers is Josie's burgeoning friendship with fellow Vixen, Cheryl, and a "sexy" relationship with football player Reggie Mantle.
ADVERTISEMENT - CONTINUE READING BELOW
There's a new Reggie Mantle in town.
When actor Ross Butler left Riverdale due to scheduling conflicts with his other teen show, 13 Reasons Why, Charles Melton stepped in to play Reggie. The cast has hinted that Reggie will play a bigger role in Season 2, causing trouble for Archie and engaging in a "love-hate situation" with Josie.
Lost and found: The eldest Cooper.
It was revealed last season that Betty's mom gave up her firstborn for adoption, and now the "blonde Adonis," as Veronica dubbed him, will make his debut mid-season. Just in time to meet his sister Polly's newborn twins, perhaps? Chic Cooper (yes, that's his name) will be played by up-and-coming actor and model Hart Denton.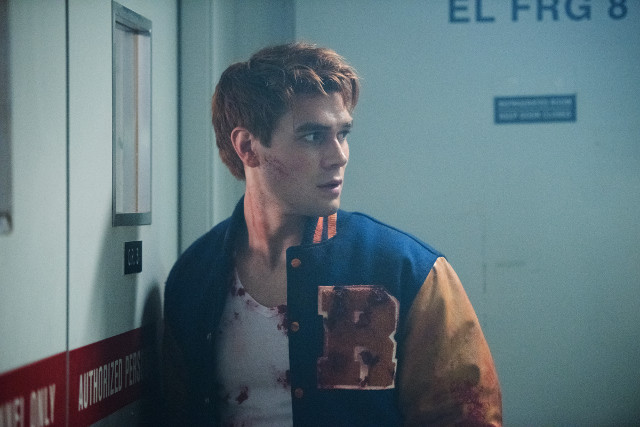 If Season 1 was a murder mystery, season two is "more of a suspenseful thriller."
Aguirre-Sacasa says it pays homage to Alfred Hitchcock's Shadow of a Doubt. "The big theme is what happens when [you live in fear] day in and day out that something terrible might happen."
ADVERTISEMENT - CONTINUE READING BELOW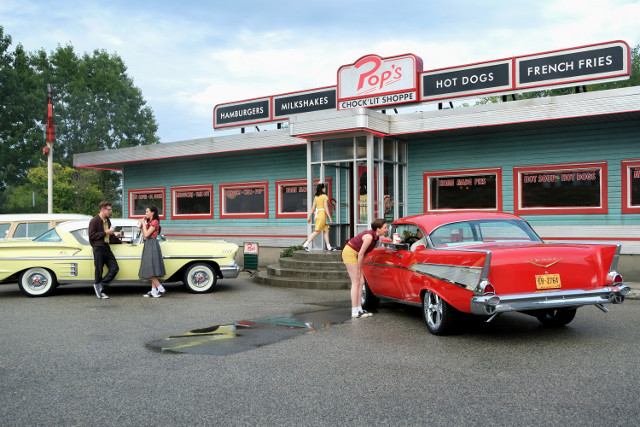 If you like Riverdale's aesthetic, you'll be pleased to know that Season 2 takes it to the next level.
"We have a new cinematographer, and we're putting a lot of hard work and attention into how our show looks. It's just absolutely stunning," says Reinhart. "People are going to be blown away."
Riverdale premieres October 12 on Netflix.
Your guide to thriving in
this
strange new world.
Share this story with your friends!
---
Help us make Spot.ph better!
Take the short survey
Load More Stories