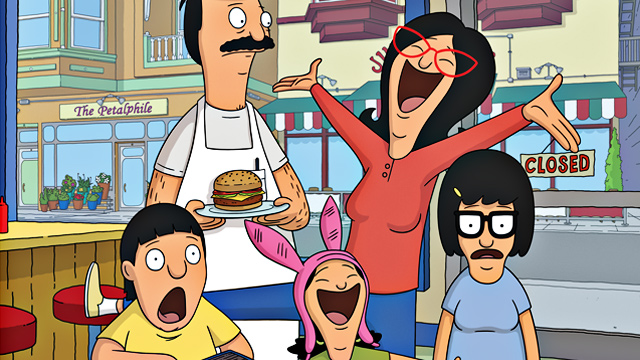 (SPOT.ph) Animated series are often marketed for kids and kids-at-heart. But a closer look at this genre tells us that many of these TV series are just as enjoyable (or just plain more suitable) for us adults; we mean, have you even seen an episode of The Simpsons, Family Guy, or American Dad?
Many of these shows tackle various adult themes, from political satire to dark humor and even existential dread. We round up 10 awesome shows that aren't just binge-worthy for the upcoming weekend—they'll feel painfully relatable, too.
Big Mouth
Number of seasons: One (10 episodes)
Imagine an animated sitcom for adults, but it's all about the woes and horrors of going through puberty for the first time. That's Big Mouth in a nutshell. By the end of an episode, you won't be sure whether you want to laugh or cringe, especially when you have to relive the pains o adolescence. Oh, and it boasts a pretty talented voice cast that includes Nick Kroll, John Mulaney, Fred Armisen, Maya Rudolph, and Jenny Slate.
Rick and Morty
Number of seasons: Three (31 episodes)
Rick and Morty is so popular that even super-genius Elon Musk watches it. Think of it as an animated Back to the Future, except wackier, with more intergalactic space travel, and filled with existential themes. With three short seasons under its belt, you're in for a wild time as you join the panicky but well-meaning Morty get dragged into his perpetually drunk mad scientist grandfather Rick's crazy adventures. For all TV fans out there, you'll be pleased to know that the creative show is co-created by Dan Harmon, the witty comedy genius behind Community.
ADVERTISEMENT - CONTINUE READING BELOW
Drawn Together
Number of seasons: Three (36 episodes)
You've seen reality shows and you've definitely seen animated shows. Put those two genres together and you've got Drawn Together, TV's first "animated reality show." The series features eight stereotyped characters meant to be parodies of usual cartoon archetypes you see on television, including a macho superhero, a naïve princess, and an insecure problem child.
We Bare Bears
Number of seasons: Three (78 episodes)
Shows like We Bare Bears often look like cutesy little cartoons for kids to enjoy on Saturday mornings, but this one features some blink-and-you'll-miss-it social commentary that'll hit close to home. You'll see what we mean as you watch the three protagonist bears try to integrate themselves into the modern city, facing challenges and problems as a glaring minority in the human race.
BoJack Horseman
Number of seasons: Four (49 episodes)
A Netflix original series, BoJack Horseman is about a literal horse-slash-man named BoJack, a washed-up '90s sitcom star who's now all kinds of bitter and jaded with the way his life is now. The show follows his desire to return to celebrity relevance, so you can expect all kinds of cynical and punny satire about entertainment culture, Hollywood, and even mental issues.
The Boondocks
Number of seasons: Four (55 episodes)
This is one of the few animated shows out there that's centered on an African-American family; in this case, the Freemans. The Boondocks is a brilliant and sharply funny satire on modern American society seen through the eyes of a black family living in a mostly-white suburb.
CONTINUE READING BELOW
Recommended Videos
Daria
Number of seasons: Five (70 episodes)
Daria is littered with sarcastic quips that are often too-real and too relatable. You'll love the series' title protagonist, Daria Morgendorffer, an aloof and brainy teenage girl who dislikes a lot of things, particularly about people in her run-of-the-mill school. Whether you'll feel nostalgic for those high school days or, you know, maybe not, Daria's comedic satire lampoons everything from pop culture to social class.
The Venture Bros.
Number of seasons: Six (71 episodes)
Blending dramatic and comedic elements with the action genre, this critically acclaimed show is both an ode to and a mockery of superhero-themed TV shows and comic books, and notably features a theme of failure. The story centers on the non-conventional Venture family: A frustrated inventor named Rusty, his two enthusiastic but incompetent sons, and a secret agent bodyguard that keeps them out of trouble—especially from their self-proclaimed arch-nemesis.
Archer 
Number of episodes: Eight (93 episodes)
Proclaiming himself as the world's best secret agent is Sterling Archer, a TV show protagonist you'll compare with James Bond for all but two seconds. This spy comedy is all about the never-serious, egotistic agent as he works under his mother's spy agency called ISIS. If you're a fan of snarky sitcoms, you'll find this to be a hit.
Bob's Burgers
Number of seasons: Eight (131 episodes)
Now on its eighth season and with a film adaptation on the way, Bob's Burgers is a sitcom about the Belcher family, who run a humble hamburger joint in their town. Witness the ups and downs of their lives and business, often intertwined with lives of the local residents and even the Belchers' main competitor across the street, the Pestos' Pizzeria.
ADVERTISEMENT - CONTINUE READING BELOW
Share this story with your friends!
---
Help us make Spot.ph better!
Take the short survey
Load More Stories