From Stage to Screen: How This Ambitious Indie Film Brought Old Manila to Life
Hint: Three national artists, Ryan Cayabyab, and a lot of passion.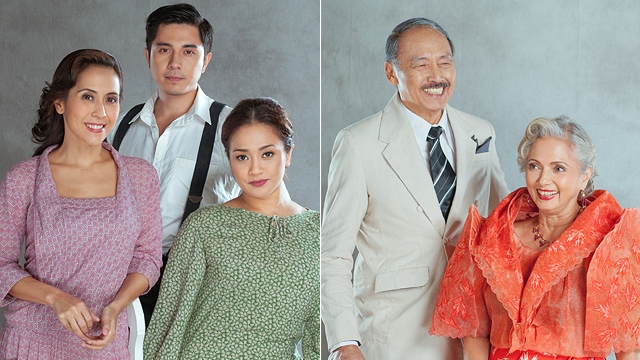 (SPOT.ph) The Metro Manila we know today isn't exactly a pretty sight: Cramped alleys, a polluted Pasig River, and highways plagued by constant traffic jams. It seems hard to believe now, but there was once a time when Manila was the center of opulence and grandeur, from the cobbled streets of the Walled City to the bustling commercial district of Escolta.
Life in Old Manila is preserved in history textbooks, faded archival photographs, or if we're lucky, heritage buildings that have stood the test of time. And while they are fascinating snippets of a quaint, bygone era, we can also turn to Philippine literature in order to understand the culture and ideals that once shaped our society. National Artist for Literature Nick Joaquin's A Portrait of the Artist as a Filipino does just that.
Widely regarded as the "National Play of the Philippines," this three-act English play is set in a very specific time in our history: the tumultuous years just before World War II. More than just a depiction of a crumbling Intramuros on the brink of war, it's also a look into a society's rapidly changing values brought about by the arrival of the Americans. Yes, it's primarily a period piece centering on two struggling sisters named Candida and Paula, but its central message of Filipino cultural identity still remains universal to this day.
ADVERTISEMENT - CONTINUE READING BELOW
Since its publication, Joaquin's masterpiece has come to life several times over the years and in different forms and languages. It began with a 1952 radio performance led by two National Artists, Daisy Hontiveros-Avellana and Lamberto V. Avellana. It was then staged multiple times by various theater companies, both in English and Filipino, and was notably adapted into a movie in 1965, also directed by Avellana.
Efforts to create another film adaptation didn't come until decades later, in the form of the immensely ambitious Ang Larawan. And much like its source material, Larawan's journey to the silver screen has an extensive and illustrious history of its own.
CONTINUE READING BELOW
Recommended Videos
A Play with Three National Artists
The road to the box-office began in the late '90s when Culturtain Musicat Productions (then known as Musical Theater Philippines or Musicat) adapted Portrait into a stage musical. In an exclusive interview with SPOT.ph, Rachel Alejandro and Celeste Legaspi detailed just how far the show has come.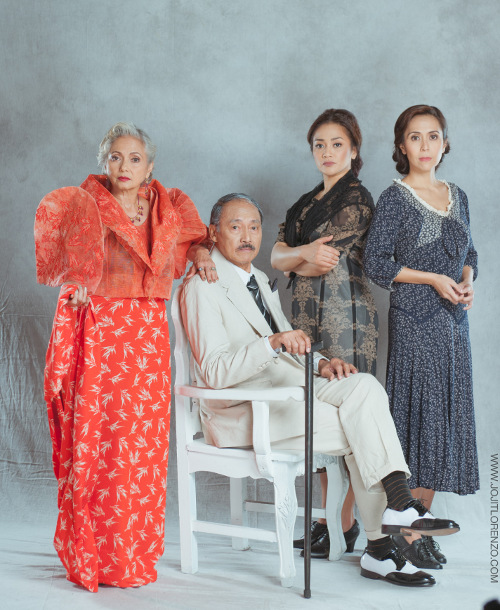 ADVERTISEMENT - CONTINUE READING BELOW
They both serve as stars and producers of the new movie, but their connection to the project dates back to about 20 years ago when Joaquin's work was turned into a stage musical in 1997. "It's as if the music has never left me," Alejandro tells us fondly. Back then, Legaspi portrayed the Candida to Zsa Zsa Padilla's Paula in the three-hour, sung-through musical. Alejandro, on the other hand, served as co-executive producer.
National Artist Rolando Tinio didn't just direct the play; he also translated the material in just a handful of weeks. Sadly, he passed away before he could see his work come to life. "That was quite an experience. He had translated it beautifully and rehearsed us very fast," recalls Legaspi. "Maybe in a month and a half, we had almost done the whole play. I was wondering why, and then he died 10 days before we opened."
Joaquin and Tinio weren't the only heavyweights onboard: Ryan Cayabyab wrote the music, while National Artist Salvador Bernal served as the musical's production designer. Ang Larawan, The Musical was so successful that it was mounted again a year later; this time, Alejandro played the Paula to Legaspi's Candida.
Nearly two decades, many original stage productions, and a new company name later, Culturtain took the plunge and decided to make their first-ever movie. "This is the work of Nick Joaquin, Rolando Tinio, Ryan Cayabyab. Those three Filipino geniuses were enough reason [to do it]," says Legaspi.
ADVERTISEMENT - CONTINUE READING BELOW
Rehearsal, Rehearsal, Rehearsal
They began working on Larawan four-and-a-half years ago—a bit surprising, until you realize the amount of detail and preparation that went into the film.
For one, the material had to be edited from three hours to a more movie-friendly two-hour running time. The dialogue, which was originally sung through, also had to fit the medium. "We speak, we sing, we speak, we sing. It became more natural," explains Legaspi. Although some songs have been shortened or reworked as dialogue, everyone was adamant that Tinio's poetic words remain unchanged.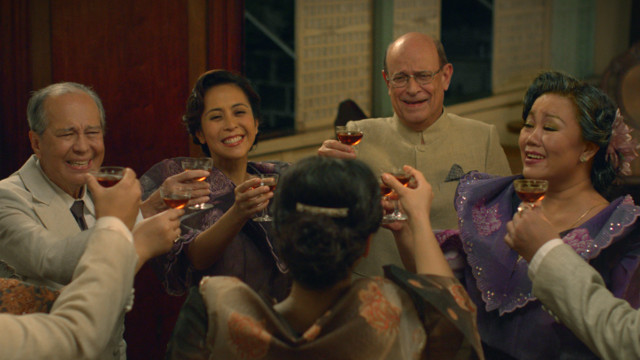 Naturally, the music also had to be rewritten completely—and that took an entire year. "We started in 1997 with a six-piece band. And then we worked with the ABS-CBN Philharmonic Orchestra, which has 60 pieces. So Ryan [Cayabyab] had to come up with absolutely new arrangements," she reveals.
It took a year to edit the screenplay and things got even more challenging when director Loy Arcenas asked for an entire year of rehearsals.
ADVERTISEMENT - CONTINUE READING BELOW
The first step was auditions, which began after Alejandro and West End thespian Joanna Ampil (who plays the film's Candida) were cast. Legaspi admits that another "young, handsome actor" who was on the rise several years ago was in the running to play Tony Javier, but eventually backed out. Paulo Avelino auditioned and later landed the role. "He committed to voice lessons for several months and he had to record again and again until we were happy with what he gave us," she adds. "He rehearsed with us for about a year as much as he could."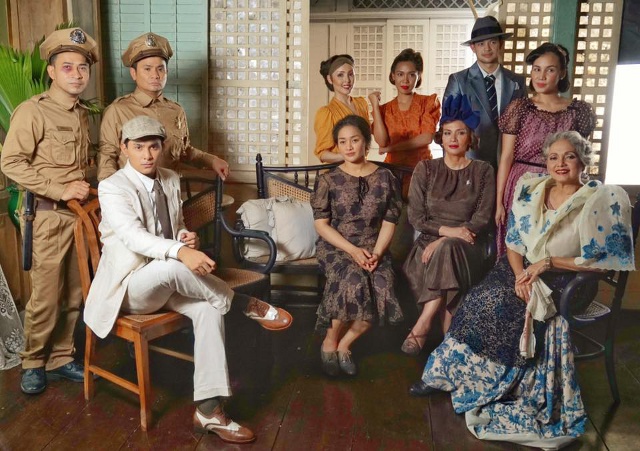 Slowly but steadily, the cast list grew: Menchu Launchengco-Yulo and Nonie Buencamino were cast as Pepang and Manolo, respectively; Robert Arevalo took on the role of Don Perico; and they were later joined by the likes of Sandino Martin, Cris Villonco, Aicelle Santos, Jaime Fabregas, Bernardo Bernardo, Noel Trinidad, Nanette Inventor, and Dulce. They were all talented individuals with a variety of backgrounds that go beyond just theater. "The film needed excellent actor-singers, not just singers, to get all those emotions across," notes Arcenas.
ADVERTISEMENT - CONTINUE READING BELOW
The film even has its fair share of cameos, including ones from Ricky Davao, Zsa Zsa Padilla, and Mikee Cojuangco, who were both part of the original '90s staging, as well as Rayver Cruz, Ogie Alcasid, and Ryan Cayabyab with his wife.
Assembling a cast this massive was already challenge in itself, but the next major hurdle was getting them in one room. "We had a great cast but we had a busy cast, all with different schedules—soaps, films, concerts," Arcenas tells us. "Try rehearsing a quartet with two actors. Now try a sextet with three!"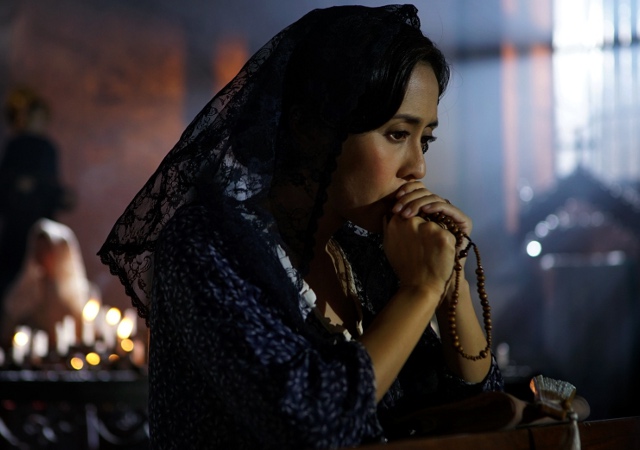 The grueling rehearsals would run several hours at a time, covering everything from basic blocking to singing and even developing their character dynamics. "Mother Lily Monteverde had to lend us her venue. Imagine if we had to pay for rentals for a year," says Alejandro.
The core cast—Alejandro, Ampil, Avelino, and Martin—had their own set of rehearsals on top of their scenes with the rest of the ensemble. It was especially important, for instance, that the unique sibling dynamics between Candida and Paula felt authentic.
ADVERTISEMENT - CONTINUE READING BELOW
"Because I knew the music so well, I had a tendency to take the lead when we would do our scenes together, and that's the opposite of how it should be," admits Alejandro. "Loy [Arcenas] really, really made it a point to say, 'You always have to look at Candida and her cue.' So I'm always looking at her, waiting for her to react, and mirroring what she does. Mahirap 'yon."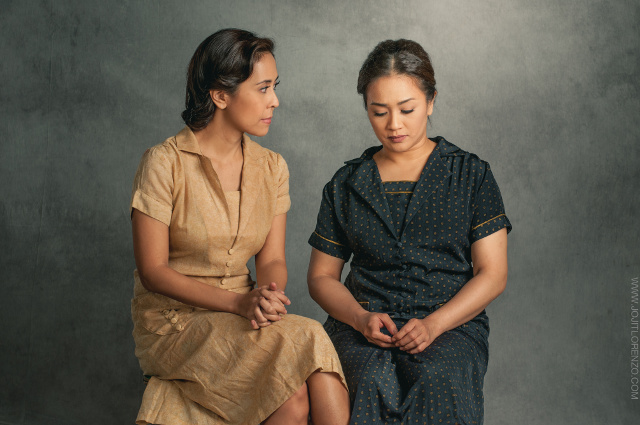 And despite being an accomplished singer and actress, Alejandro tells us that even she had to take singing lessons for her role. She had to "let go" of how she sang as Paula in 1998 and instead, try to match her vocals with Ampil. "Because I'm singing with Joanna, who is more theatrically trained, it didn't blend well together. So I had to change the way I sang to match her style and the era."
ADVERTISEMENT - CONTINUE READING BELOW
After a year's worth of meticulous planning, shooting began—and that was another adventure for this ambitious team.
Building Old Manila
Believe it or not, the film was shot well over two years ago. Boy Yñiguez was the cinematographer, while Gino Gonzales—interestingly enough, the protégé of Salvador Bernal—was Larawan's production designer.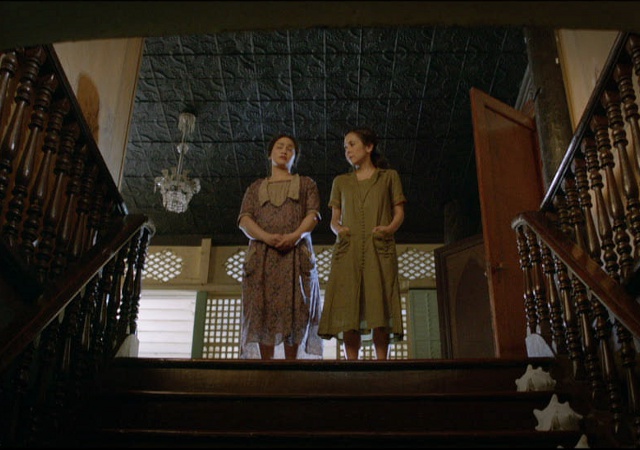 The film was primarily shot over the span of 12 days in an ancestral home in Taal, Batangas, which served as the fictional home of Candida and Paula. They also filmed exteriors in Intramuros, as well as their final scene: A reenactment of the La Naval procession scene—the very last before World War II broke.
The procession scene is the film's finale and required painstaking attention to detail. Not only did they have to worry about over 600 extras in specially made period costumes, they also had to ensure that every aspect was historically accurate.
ADVERTISEMENT - CONTINUE READING BELOW
For one, the La Naval's garments were the actual originals and the minute details on the Virgin's float, such as the wooden carvings of angels, had to be made in the province. "You only see it for a few seconds at the end. But that's the kind of film it is, that's how we wanted it done," says Legaspi.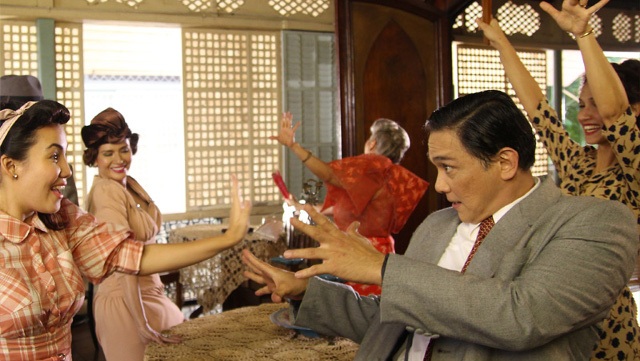 You'd think they would have stopped there and called it a day, but a year later, they realized that their limited locations also limited how the finished film looked. "You really feel like all the action happens in one room or one place," admits Alejandro. "And it feels claustrophobic after a while. It's like a beautifully shot play."
So they shot more scenes that hopefully will give audiences a clearer idea of the values and way of life in pre-war Intramuros. One such scene is their opening sequence, a black-and-white introduction that explains the setting. "What is the sense of this place? How was the decaying of Intramuros like at the time? That [sequence] was not in the musical, so those things had to be added to give it context," she explains. That was one year ago.
ADVERTISEMENT - CONTINUE READING BELOW
The Road to MMFF
Creating a film of such massive scale naturally requires a massive budget, and the Larawan team would be the first to say they were blessed. Grants came in from across the board, including the Film Development Council of the Philippines, the Quezon City Film Fund, the National Commission for Culture and the Arts, and individuals who understood the importance of keeping our heritage alive.
Now armed with a completed film, the Larawan team was determined to ensure that their story would be seen by the widest Filipino audience possible—by joining the Metro Manila Film Festival. And although their screenplay submission was rejected in June (causing a wave of criticism across social media), they still submitted the movie into the festival's Finished Films category. Results will be released some time in November.
"Of course, we'll make a big fuss [if] they still refuse us," Legaspi jokingly says. "[If that happens], we plan to do a nationwide release in February 2018 in time for Arts Month."
But whether or not Larawan joins the MMFF, it seems to be doing just fine in the international festival circuit. It recently competed in the 30th Tokyo International Film Festival; there, it was notably praised by Variety and every single one of its screenings was sold out. As of writing, it's also part of the Cinematografo International Film Festival in San Francisco.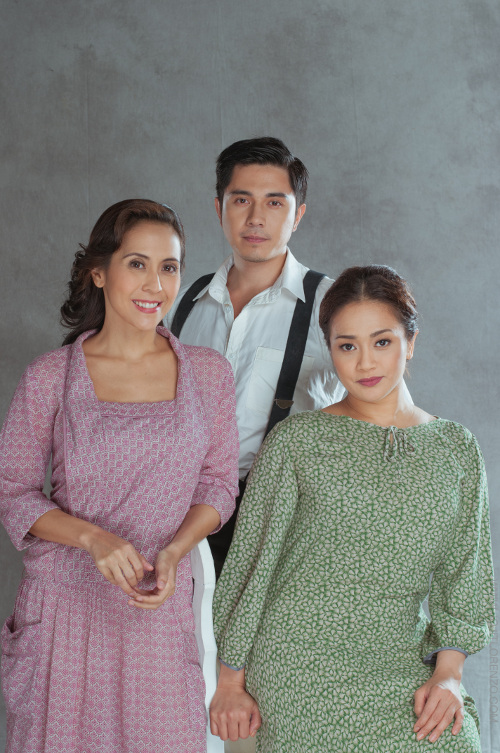 ADVERTISEMENT - CONTINUE READING BELOW
A Love Letter to Filipinos
It's admittedly daunting trying to promote a period piece and a musical to a wider Filipino audience, but the Larawan team remains optimistic. "I hope they will really listen and appreciate the words of Rolando… if they would just stop and listen to the beauty of his words," muses Legaspi. "That is one thing that I hope this film will accomplish. That is also the reason why we were very strict that everybody had to be 100% faithful to the script."
More than just Tinio's words, they also hope that the film will put original Pinoy music on the world stage. "You always hear, '[Filipino music] is so Western.' But that is our music. We've been exposed to the West! Ryan is one of the many who embraced it completely then elevated it," she adds. "If anyone should represent OPM to the world, it's Ryan."
And whether it hits theaters on December or February, they just want viewers to understand their message of holding on to your ideals and remembering the kind of Filipinos we once were—the same powerful message echoed by the many people who have adapted Joaquin's work through the decades.
"I don't know how the Filipino audiences will take to Larawan, but let it be known that this was a love letter that we wanted to send out to you," says Arcenas. "It's something to remember and remind us of ourselves as Filipinos."
Ang Larawan is an entry under the Asian Future section of the 30th Tokyo International Film Festival, which ran from October 25 to November 3. If accepted into the Metro Manila Film Festival, it will screen locally on December 25.
ADVERTISEMENT - CONTINUE READING BELOW
Photos courtesy of Jojit Lorenzo, Bill Barrinuevo, GR Rodis, and Erickson dela Cruz.
Share this story with your friends!
---
Help us make Spot.ph better!
Take the short survey
Load More Stories