TV REVIEW: Stranger Things Season 2 Is Worth the Year-Long Wait
Did it manage to break the sophomore slump? Here's what we thought of Season 2.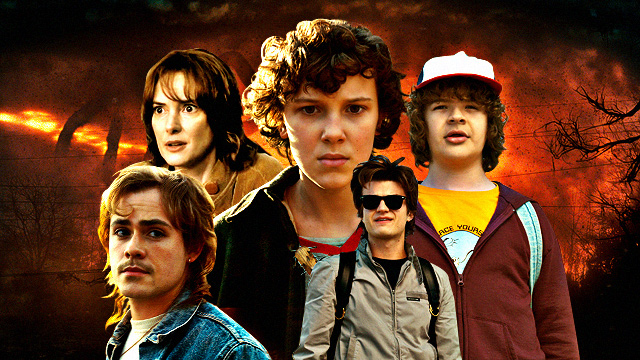 (SPOT.ph) For a brief period of time last year, Stranger Things was like Dustin's beloved Dart, an odd pet slithering under the radar and raising the hair on the back of your neck. Thanks to word of mouth, it quickly grew—from the little show that you want to keep a secret but also tell all your friends about, to a Demogorgon of a pop-culture phenomenon. So in sync is the hive mind that it created that we now can't look at blinking Christmas lights and Eggos without automatically associating it with the show.
But did Stranger Things manage to break the sophomore slump? Here's what we thought of Season 2.
Overall Plot
With a first season that successful, how on earth—Upside Down and otherwise—can the sequel power through the weight of our collective expectations? The Duffer Brothers, the writing-directing-producing tandem who created the show, wisely stick to what they know and love. Once again, they borrow from Steven Spielberg, Stephen King, and other '80s and '90s horror heroes to whip up a potent mix that hits the sweet nostalgic spot. They're also quite transparent about the fact that it's not entirely original—but what's 100% original these days anyway? In one hilariously savage scene, a new character cleverly pokes fun at Season 1: "It's crazy, but I really liked it. I mean, I had a few issues. I just felt it was a little derivative in parts. I just wish it had a little more originality, that's all."
ADVERTISEMENT - CONTINUE READING BELOW
On top of borrowing from the greats, Season 2 frequently calls back to its first season, with certain arcs closely intertwined with the earlier narrative. Nancy Wheeler, for instance, is wracked with guilt over her best friend Barb's covered-up death. Her grief and guilt drive her to expose Hawkins Lab—albeit watered down for better public consumption—and finally get #JusticeforBarb.
While a part of us longs for the contained, smaller scale vibe of Season 1, it's in the very nature of a sequel to expand the world it established. Stranger Things 2 introduces new characters and places and supersized monsters, which feel organic given the solid foundation. If Season 1 was about the mystery and thrill of discovering exactly what the Demogorgon was, Season 2 is about its whole family and the master they answer to. The Mind Flayer, as the gang names it, is a ginormous, spider-like shadow monster that controls Demogorgons and holds Will in a mind prison, with the ultimate goal of harvesting and destroying the human race. Gnarly stuff.
CONTINUE READING BELOW
Recommended Videos
Character Development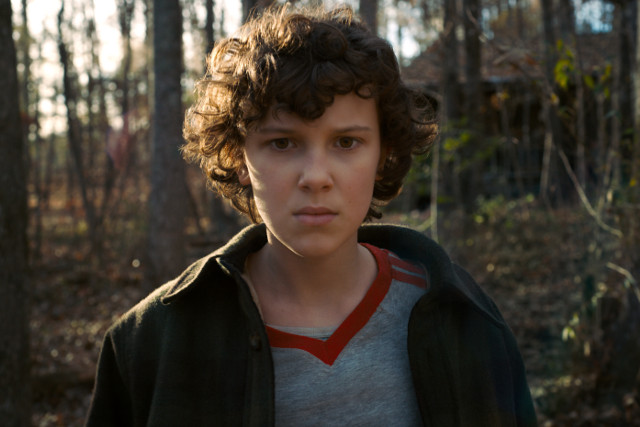 ADVERTISEMENT - CONTINUE READING BELOW
Eleven
Season 1 ended with the question of whether Eleven (Millie Bobby Brown) was alive or not, and we quickly learn that she survived. For her and everyone else's protection, she's been hiding in Jim Hopper's forest cabin, with psychic visits to Mike as her only contact with the outside world. You could say that she escaped the prison of Hawkins Lab only to be locked away again—albeit for good reasons and with a much kinder Papa who truly has her best interests at heart. After more than 300 days of isolation, however, she busts out of her new home, meets her mom, and finds out that she has a long-lost "sister." Through this journey of self-discovery, Eleven realizes what she is capable of and what—and who—ultimately matters to her.
Her blossoming romance with Mike Wheeler is the stuff of sweet fairy tales, but even more heartwarming is her Happily Ever After with Hopper, who officially becomes her adoptive dad at the end of the season.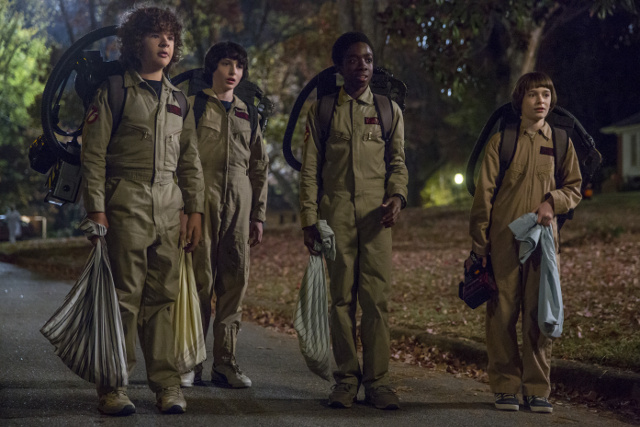 ADVERTISEMENT - CONTINUE READING BELOW
The Ghostbusters
…a.k.a. Will Byers (Noah Schnapp), Mike Wheeler (Finn Wolfhard), Dustin Henderson (Gaten Matarazzo), and Lucas Sinclair (Caleb McLaughlin). If their mutual love for comic books, arcade games, and other geeky obsessions didn't do it, the paranormal ordeal they went through in Season 1 bound them for life. With the foursome complete for most of the season, we're finally privy to their regular (…ish) dynamics, showing that like in any barkada, there are pairs of best friends: Will and Mike, and Dustin and Lucas. Mike keeps a watchful eye on Will, who is still traumatized by his time in the Upside Down and confides in the former what he cannot voice out to anyone else. That being said, Schnapp deserves a special shout-out for bringing his A-game, more than making up for all the time that Will spent off-screen last season.
Always butting heads, Dustin and Lucas are on the opposite ends of the dreamer-realist spectrum, but you know that they are bros for life. They have new objects of affection: their new crush Max Mayfield and Dustin's new pet named Dart. Both engage in various degrees of recklessness when it comes to them. Lucas spills all their secrets to Max in an effort to win her trust, while Dustin covertly cares for Dart—who ends up eating his cat and doing the Mind Flayer's bidding. So yeah, Dustin loses points for his ill-considered actions, but you can't help but forgive him as soon as he flashes that goofy smile.
ADVERTISEMENT - CONTINUE READING BELOW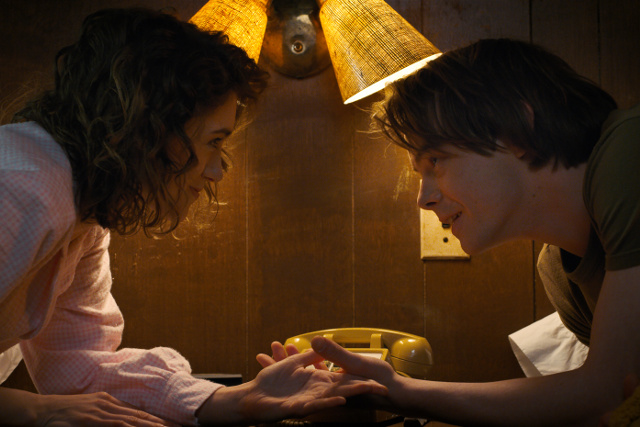 Nancy Wheeler
For Mike's older sister, this season is all about getting justice for her late best friend. In the process, Nancy (Natalia Dyer) drifts away from her boyfriend, Steve Harrington, and reconnects with Jonathan Byers, in a scene that will surely be fanfic fodder for years to come.
Nancy's tender moment with Dustin in the final episode is also worth noting. From slamming her bedroom door on Dustin's face in the pilot episode, the season finale shows Nancy asking Dustin to dance at the Snow Ball after a few girls his age cruelly reject and laugh at him. It's all sorts of ridiculously heart-warming.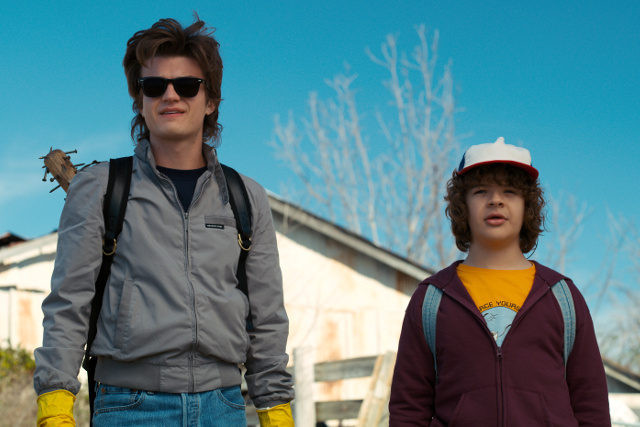 ADVERTISEMENT - CONTINUE READING BELOW
Steve Harrington
From battling the Demogorgon with his spiked baseball bat to reluctantly leading the kids to distract the Mind Flayer's army, Steve (a fantastic Joe Keery) has completely shed his insensitive jock skin and emerged an emotionally mature, full-fledged hero. Instead of doing something stupid when the popular kids turn against him and when Nancy effectively breaks up with him, he comes to the kids' aid when he is needed the most. In his words: "I may be a pretty shitty boyfriend, but turns out I'm actually a pretty damn good babysitter."
What made "Dad Steve" everyone's new favorite character is that he's not just a key player in battle scenes, but also in quiet moments. He becomes a big brother to Dustin in particular, advising him on everything from talking to girls to getting maximum hair volume. (For the record, he uses Fabergé Organics shampoo and conditioner, then applies four puffs of the Farrah Fawcett spray to damp—not wet!—hair.)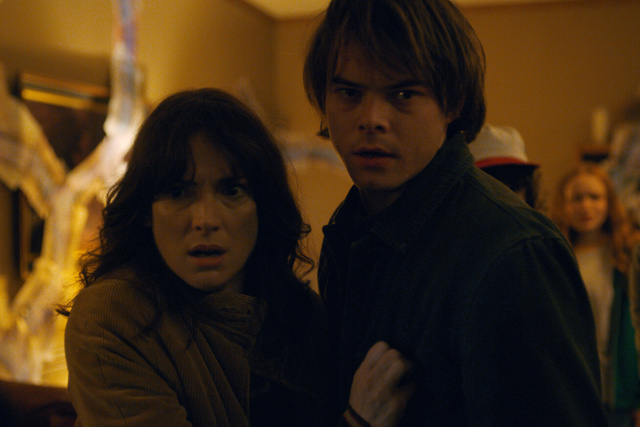 ADVERTISEMENT - CONTINUE READING BELOW
The Byers
With Will targeted by paranormal forces in both seasons, his mom Joyce (Winona Ryder) and brother Jonathan (Charlie Heaton) will probably never stop worrying about him. The family's tools of choice have changed, from Christmas lights to heating appliances, but their objective remains the same: to save and protect Will.
In non-Will related news, both Joyce and Jonathan have a special someone this season. Jonathan ends up with Nancy after pining after her for so long, while Joyce gets together with former schoolmate Bob Newby.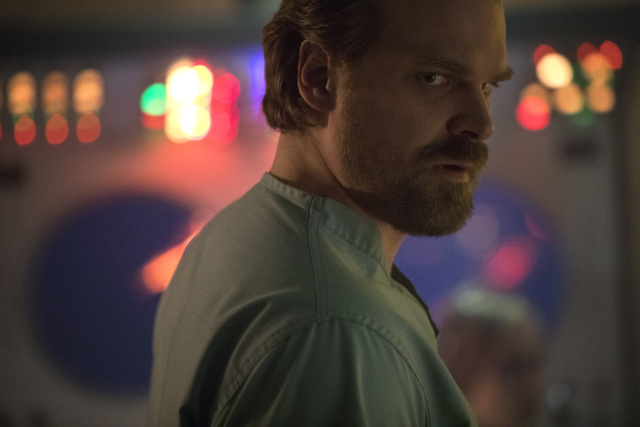 Jim Hopper
Every season, it seems like there's always at least one character who thinks it's perfectly rational to crawl into a dank hole that reeks of danger without telling anyone where they're going. In Season 1, it was Nancy in the forest and in Season 2, Hopper (David Harbour) continues the tradition by jumping into the underground headquarters of the Mind Flayer. Like Nancy, he narrowly escapes a gruesome death.
ADVERTISEMENT - CONTINUE READING BELOW
This season sees Hopper's story come full circle. When we first met the sheriff, he had little regard for his health and everything else, still mourning the loss of his daughter from a few years ago. Now, he's trading greasy donuts for apples and playing a father figure to Eleven. After an explosive argument about Eleven's safety and rebellious streak, they eventually make up. A guardian in every sense of the word, he safely gets her to the mouth of hell itself so she can kick some paranormal ass, and later becomes her adoptive dad on paper, too.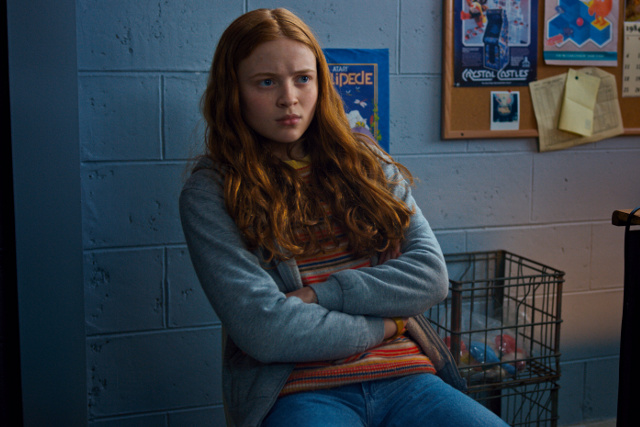 New kids (and kids-at-heart) on the block
Joining the foursome, much to Mike's dismay, is Max "Mad Max" Mayfield (Sadie Sink), a feisty, no-BS redhead who kills it at the arcade and on the streets with her skateboard. Dustin and Lucas develop a crush on her, and Max is drawn to Lucas despite her step-brother Billy's warnings. Her and Billy's promising introduction may lead you to think that they're connected to the Upside Down—though for all we know that could still be in the cards in Season 3. But for now, Max is a new member of the gang, whose extensive geek knowledge and totally tubular skating skills remain largely untapped.
ADVERTISEMENT - CONTINUE READING BELOW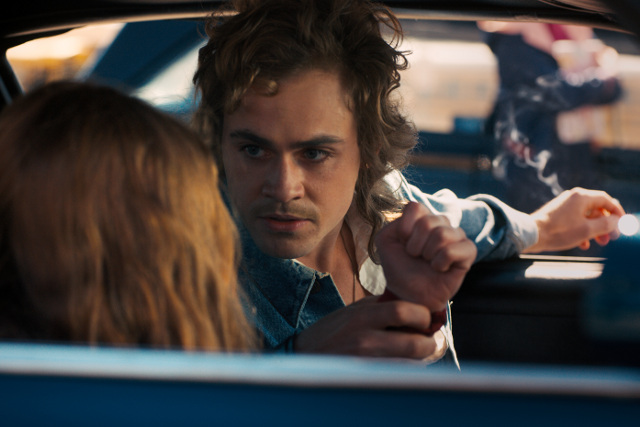 Billy Hargrove (Dacre Montgomery) is the new king, stepping in to take Steve's place as the jock antagonist. Unlike Steve's smooth, almost slippery demeanor, Billy is all hard edges and creepy death glares. He's just angry and abusive all the time and in a scene with no follow-up, it's revealed that he's abused at home by his dad. There's no redemption for him, but perhaps Season 3 could transform his one-note character into a fully fleshed—and fascinating—one.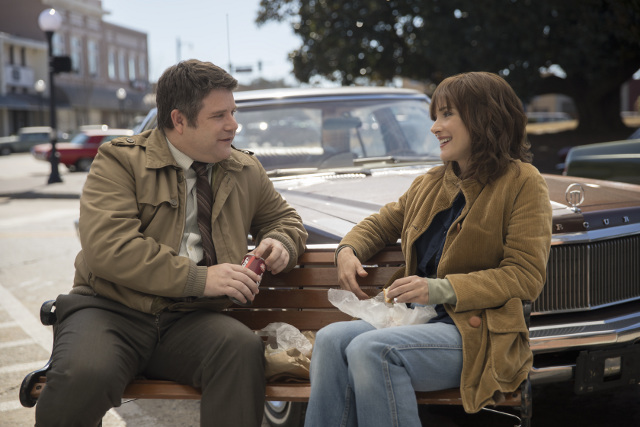 ADVERTISEMENT - CONTINUE READING BELOW
On the opposite end of the lovable spectrum is Bob Newby, Joyce's kind and nerdy boyfriend. The fact that he's played by Sean Astin from The Goonies (heavily referenced in Stranger Things) and Lord of the Rings, just makes him more of a fan-favorite. The painful death of Bob the Brain, his chosen superhero name, in a critical scene only proves that some people are too pure for this world.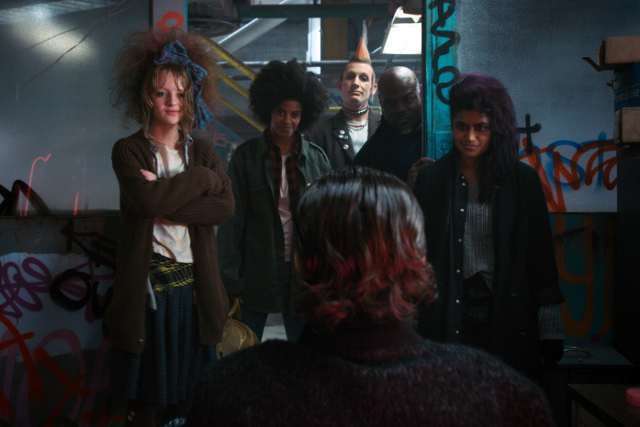 The Controversial Episode 7
Just when serious stuff is about to go down, Episode 7 yanks us away from Hawkins to Chicago. Here, Eleven meets her long-lost sister Kali a.k.a. Eight (Linnea Berthelsen), who runs with a tribe of outcasts out for revenge against the people who did them wrong. It's the controversial episode that has polarized viewers because of various inaccuracies from costuming to timeline and geography. But if you don't have an extensive knowledge of the '80s punk scene in Chicago, what will strike you is how clunky the dialogue is, almost like late-night rehearsals where everyone's just too tired to turn a so-so script into something decent.
ADVERTISEMENT - CONTINUE READING BELOW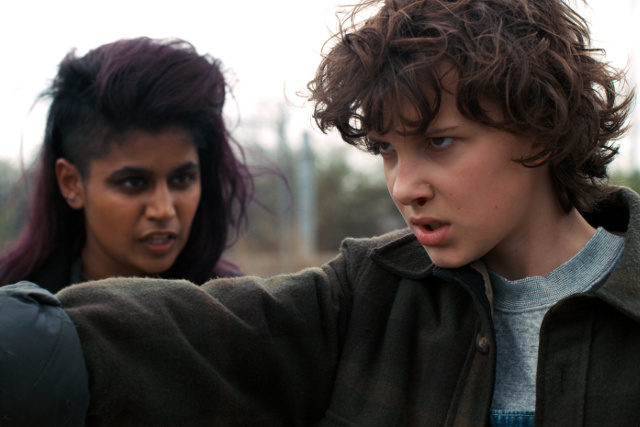 What's great about Hawkins is that every inch of the town feels real. In contrast, the stilted dialogue and questionable costume and set design make Episode 7 stick out like a sore thumb. A good capsule episode hits pause and explores a character's life that otherwise wouldn't be possible in a regular episode. Episode 7 shows Eleven's transformation from a scared, confused runaway to a badass heroine who's in full control of her gifts and her life. It could've been executed better, yes, but it's necessary viewing as the capsule episode is a window into a much bigger universe beyond Hawkins.
At the very least, it gave us a bitchin' Eleven rocking a leather jacket, slicked back hair, and smoky makeup—though, of course, nothing will ever top her OG pink dress and blonde wig.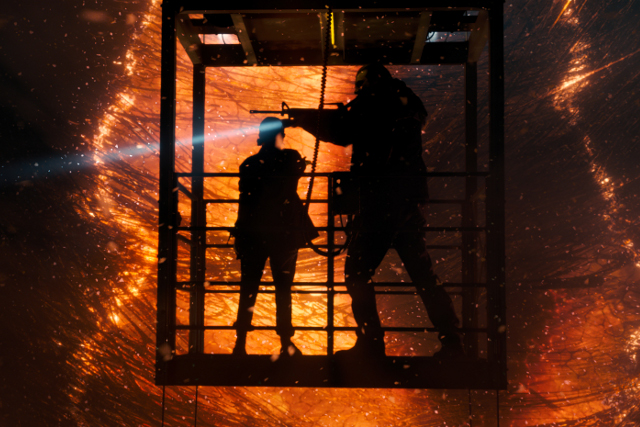 ADVERTISEMENT - CONTINUE READING BELOW
Where Do We Go From Here?
How much more will the gang go through in the green-lit third and fourth seasons? Eleven has sealed the rip, but the Mind Flayer now knows what she's capable of, so it's likely that it will keep tabs on her as a possible new host. Both Hopper and Dustin came into contact with the slimy substance in the underground tunnels, so they're possible candidates, too. There's a chance that Will still has a deep connection with the hive, but come on, the kid has gone through enough and deserves some peace of mind.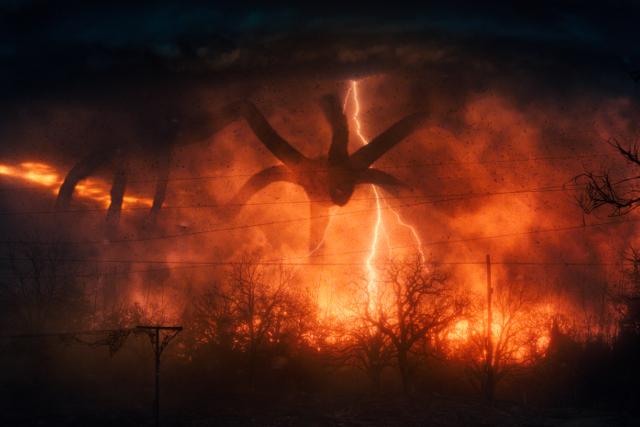 As for the big baddies, Season 2 left us with several options. In the same way that the Demogorgon in Season 1 turned out to just be one of many lackeys in Season 2, the Mind Flayer could be just another creature that answers to a more sinister master. Season 2 has also hinted that Dr. Martin Brenner, Eleven's Papa, could still be alive. Or perhaps the new antagonist is 001, 002, or the other patients tortured at Hawkins Lab. And don't forget, there's also a Demodog chilling in Joyce's fridge.
ADVERTISEMENT - CONTINUE READING BELOW
The possibilities are endless, but one thing's for sure: the soundtrack will be just as totally tubular as ever.
RATING: 3.5 out of 5 spots
Stranger Things 2 is available for streaming on Netflix.
Your guide to thriving in
this
strange new world.
Share this story with your friends!
---
Help us make Spot.ph better!
Take the short survey
Load More Stories