10 Underrated Asian Psychological Horror Flicks Worth Binge-Watching
Sometimes the scariest place you can be is inside the mind.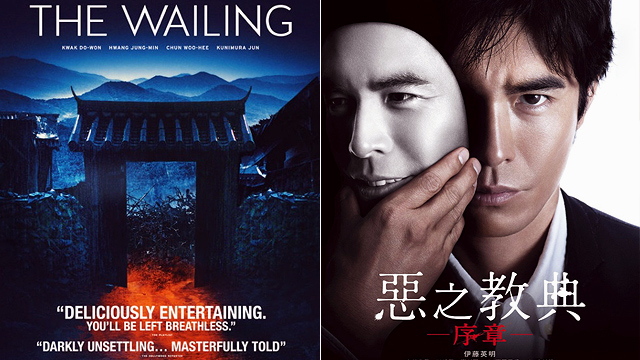 (SPOT.ph) Most horror movies rely on jump scares to give audiences a fright. When done well, it promises a lot of fun but admit it: they tend to be repetitive. Still, there are plenty of other horror films that have little to almost no element of the supernatural. Instead, they rely on the human mind, revealing the darker parts of the human psyche often with some truly terrifying visuals.
ADVERTISEMENT - CONTINUE READING BELOW
Much praised for its horror films, Asia has contributed generously to this sub-genre, including The Tale of Two Sisters (2003), which was remade into a Hollywood film. There's also the cult classic Oldboy (2003) by Park Chan Wook, who also directed the equally gripping Sympathy for Mr. Vengeance (2002) and Sympathy for Lady Vengeance (2005). If Korea has Park Chan Wook, Japan has Takashi Miike, who created psychological thrillers like Audition (1999), Ichi The Killer (2001), and One Missed Call (2003). Japan also has a fascination with horrors starring students as the main characters, evident in Battle Royale (2000) and Suicide Club (2001). Thailand also has Shutter (2004), which was remade several times.
Even if Filipinos favor tales of the supernatural, the country also has its share of psychological films, including the classic Kisapmata (1981), the internationally celebrated Sigaw (2004), and most recently, Bliss (2017).
We delve even further into the creepy and mind-blowing world of Asian psychological horrors to give you a list of lesser-known titles that you might have missed over the years.
ADVERTISEMENT - CONTINUE READING BELOW
Cold Fish (2010)
Directed by: Sion Sono
If you're on a diet, you'd probably want to give this movie a try because trust us, you'll have no appetite after seeing it. Said to be based on real events, this is a gore fest that involves dismemberment and barbecuing human parts (with actual barbecue sauce). The story centers on Noboyuki Syamoto, an aquarium store owner involved in some shady deals and murders. A new acquaintance, the owner of a bigger aquarium store, has a habit of killing his business partners and getting rid of their bodies in a truly disgusting way...and he plans on making Syamoto his protégé.
Helter Skelter (2012)
Directed by: Mika Ninagawa
Based on a manga of the same name, Helter Skelter follows a superstar model and television personality named Lilico and her descent into madness. After undergoing multiple cosmetic surgeries, a strange medical condition suddenly takes over her body. To make matters worse, a new and younger model named Kozue is poised to take over her spot as the country's biggest star. What follows are Lilico's twisted attempts to get what she wants at any cost.
ADVERTISEMENT - CONTINUE READING BELOW
Tag (2015)
Directed by: Sion Sono
A gust of wind suddenly slices a bus in half and dissects everyone inside—except Mitsuko, a student who dreams of becoming a writer. And that's only the beginning. What follows is Mitsuko trying to survive in different bizarre realities as the main character in a sick game where everyone around her dies a gruesome death.
Lessons of Evil (2012)
Directed by: Takashi Miike
Lessons of Evil may be one of the lesser known Takashi Miike films, but it's just as crazy and horrifyingly brutal as the rest of his work. At the center of the story is Seiji Hasumi, a young and immensely popular teacher in an elite high school. Little do his students and colleagues know, Hasumi is keeping a terrible secret: He is a sociopath with an insatiable thirst for vengeful justice and blood.
Confessions (2010)
Directed by: Tetsuya Nakashima
When a single mother-slash-high school teacher's daughter dies in an apparent accident, she learns that two of her students were responsible and she begins to plot a cruel and calculated act of revenge. One of these students is the brilliant Shuya, who tries to outwit her teacher's twisted plans as everyone around them inevitably gets caught in their bloody cat-and-mouse game.
ADVERTISEMENT - CONTINUE READING BELOW
The Wailing (2016)
Directed by: Na Hong Jin
Set in a small village in the mountainous area of South Korea, The Wailing begins when a Japanese man moves into a secluded house in town. Almost immediately, mysterious things start happening, including a disease that makes people go hysterical and commit violent murders. Jong Goo, a police officer, investigates these odd occurrences only to discover something he really isn't prepared for.
Our Town (2007)
Directed by: Jeong Gil Yeong
A peaceful neighborhood is terrorized by a serial murderer who kills and hangs his female victims—a pattern similar to another serial killer who has long evaded capture. Unconvinced, a novelist named Kyung Ju and his detective friend Jae Sin believe that this is a copycat killer, so they embark on a wild goose chase to catch a sociopathic murderer who always seems to be one step ahead of them.
Whispering Corridors Series (1998 to 2009)
ADVERTISEMENT - CONTINUE READING BELOW
Directed by: Park Ki Hyung, Kim Tae Yong, Min Kyu Dong, Yun Jae Yeon, Choi Ik Hwan, and Lee Jong Yong
This immensely popular movie franchise features films set in an all-girls high school, though they don't share a continuous plot. Instead, they focus on students who were somewhat involved in grisly murders. Though there are elements of ghosts and hauntings, these psychological horrors depict Korean urban legends, even going as far as touching on sensitive topics and criticizing the educational system in Korea.
Three...Extremes (2004)
Directed by: Park Chan Wook, Takashi Miike, and Fruit Chan
This horror movie is the product of three brilliant directors from Hong Kong, Japan, and South Korea. Park Chan Wook's bizarre Cut is about a director and his wife who are abducted by a deranged bit player that forces them to play a deadly game. Takashi Miike's haunting Box centers on a novelist named Kyoko, who is haunted by her past as a circus performer. Finally, Fruit Chan's stomach-churning Dumplings is about a middle-aged yet youthful-looking actress who learns that her favorite food has some truly disturbing origins.
ADVERTISEMENT - CONTINUE READING BELOW
Between Two Worlds (2011)
Directed by: Vu Thai Hoa and Do Minh Vie
This Vietnamese film centers on a young woman who unsuccessfully tries to commit suicide. She goes on to marry a wealthy man and moves into his massive mansion, only to experience a series of terrifying paranomal events that may be connected to her new husband.
Recommended Videos
Load More Stories