(SPOT.ph) Like any well-meaning independent film hoping for a slot in the Metro Manila Film Festival, Smaller and Smaller Circles' journey sounds frustratingly familiar. Despite excellent source material by F.H. Batacan, an ensemble cast of immensely talented proportions, a dedicated team behind the scenes, and an eager audience hungry for change, the MMFF always seems to have more commercially driven plans.
So instead of joining as a Finished Film entry this year, Smaller crossed their fingers and went with a nationwide release. As of writing, we still don't know whether this gamble will pay off. Moviegoers are fickle, but with a story this gripping, it's hard not to imagine—even hope—that they will come in droves.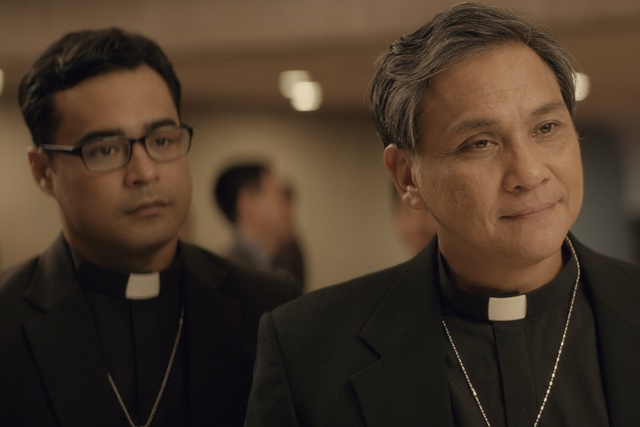 ADVERTISEMENT - CONTINUE READING BELOW
The film follows two Jesuit priests, Father Gus and Father Jerome, who are called by a hard-pressed NBI to unmask a murderer leaving the mutilated bodies of young boys in Payatas. Their faces have been surgically peeled off, their organs and genitals removed. The duo quickly realize that a serial killer is in their midst, but they are immediately shot down with, "You've been watching too many Hollywood movies." The implications are clear: how can there possibly be serial killers in a society so deeply and intrinsically tied to religious and familial values?
Veteran actor Nonie Buencamino and Sid Lucero play Father Gus and Father Jerome, respectively. The always reliable Buencamino is fantastic as the lead, effortlessly switching between a man who is simply determined to do good, an academic in dogged pursuit of truth, and a priest constantly frustrated by a system that cannot change. He also displays an easy chemistry with Lucero, who sheds his usual "bad boy" image and embodies his role as well as you'd expect from an actor of his caliber.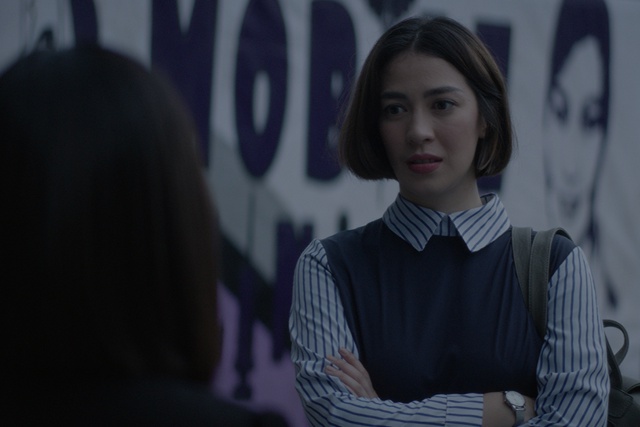 They are joined by a superb cast that includes Bembol Roco, Christopher De Leon, Gladys Reyes, TJ Trinidad, and Raffy Tejada, who all have their own moments. However, it's Carla Humphries' portrayal of journalist Joanna Bonifacio that leaves a lasting impression. She's far from a showbiz newcomer, but it feels like she has just come into her own. Humphries lends genuine complexity and intrigue to her role, and it's enough for you to wish there was more of her in the film—and in the industry in general.
ADVERTISEMENT - CONTINUE READING BELOW
The screenplay written by Moira Lang and Ria Limjap is a faithful adaptation that will likely please fans of the book. Despite moving several scenes to fit the new medium, the writing duo approach the material methodically, much like your favorite crime drama. More bodies are found, clues are steadily dropped, and the identity of the killer is gradually revealed. It's even more fascinating to watch all of it unfold through a uniquely Filipino lens—where religion and society constantly intersect, and '90s police work is baffling, disheartening, and painfully lagging behind.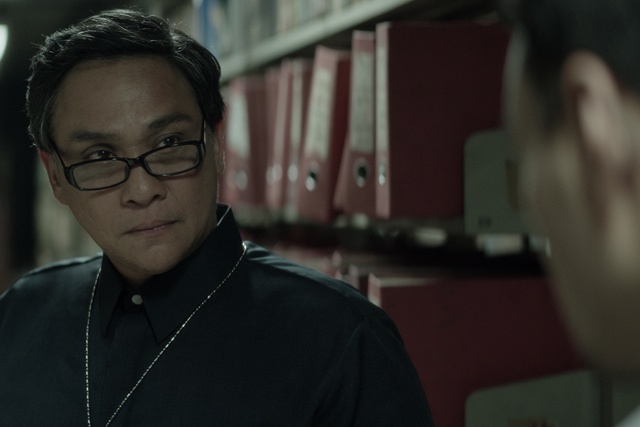 ADVERTISEMENT - CONTINUE READING BELOW
In a move to probably highlight class differences, majority of the dialogue is in English, which sometimes leads to rather stiff delivery from some of the cast. The script feels its most authentic and affecting, however, when it's underscoring the painful horror that these underprivileged families go through. It's more than just an interesting murder case: there are stakes at hand and real people who are largely ignored by the ones in power. There is also a nighttime climactic scene that may feel a little short-lived, considering the painstaking build-up that has led to this moment.
On a more technical note, director Raya Martin, editor Jay Halili, and cinematographer J.A. Tadena manage to create a genuinely chilling atmosphere, playing with space, light, and shadows to confine and fully immerse their audience. It's unsightly when it has to be, but sleek in terms of camerawork and filled with mesmerizing visuals. Lending to the film's tone is the haunting score by the Loboc Children's Choir, their echoes effectively eerie at the right moments.
ADVERTISEMENT - CONTINUE READING BELOW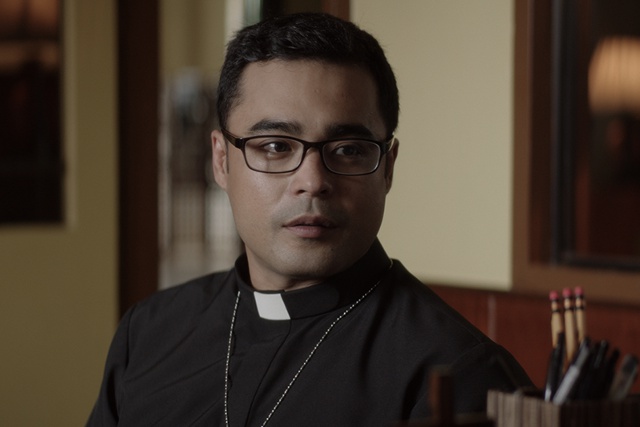 More than just a grisly tale of crime and mystery, Smaller bravely exposes the harsh truths behind institutions that Filipinos hold dear: A hypocritical Church, an inefficient government, a largely uncaring society, and a corrupt police force saddled by bureaucracy. It's saddening—even disturbing—to realize that a book set in the '90s is still relevant today. And if an annual film festival can't see the merit in that, we could only hope that audiences would.
ADVERTISEMENT - CONTINUE READING BELOW
RATING: 4.5 out of 5 spots
Smaller and Smaller Circles opens in cinemas nationwide December 6. Photos courtesy of TBA Studios.
Share this story with your friends!
---
Help us make Spot.ph better!
Take the short survey
More Videos You Can Watch
Load More Stories