MOVIE REVIEW: Wonder Is a Movie Designed to Make You Cry—in a Good Way
Kindness reigns in this Julia Roberts-Jacob Tremblay drama.
(SPOT.ph) "When given the choice between being right, or being kind—choose kind," is a quote that Wonder's marketing campaign has centered on. Based on R.J. Palacio's 2012 award-winning novel, it's filled with inspirational quotes and sayings—or "precepts" as a teacher in the film likes to call them. "If you really want to see what people are, all you have to do is look," is another, and so is "You can't blend in when you were born to stand out," and "Everyone in the world should get a standing ovation at least once in their lives."
The film doesn't skimp on these quotes nor does it turn away from the novel's saccharine nature, yet it uses them in ways that doesn't make you roll your eyes. Instead, it makes you feel emotional or empathetic, and that's what makes Wonder an important movie to see with the people you love. It's just inherently good.
ADVERTISEMENT - CONTINUE READING BELOW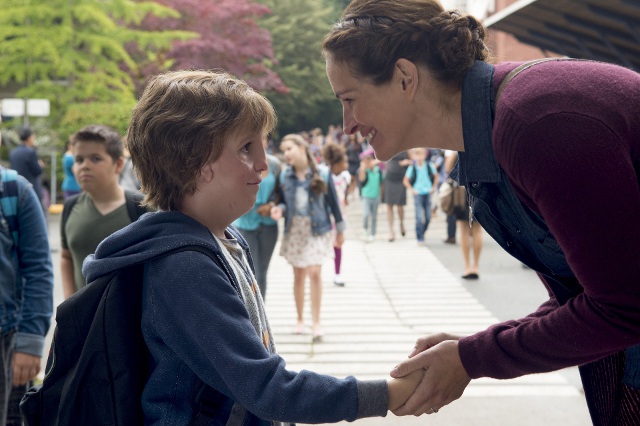 Auggie (Room's Jacob Tremblay) is a boy with facial deformity, and he's been homeschooled his whole life. Going through over 20 surgeries has been difficult, and it's also kept him away from a real social life. As he starts the fifth grade, his parents (Julia Roberts and Owen Wilson) put him into a "real school" (a private school in New York), where he'll be interacting with students his age for the first time.
ADVERTISEMENT - CONTINUE READING BELOW
An extremely bright Auggie makes friends but also becomes an easy target for bullies. What follows is a look at his life, as well as the people around him—including his best friend, his sister, and several others—as they adapt and learn how to be a better person throughout Auggie's challenging and tumultuous first year of school.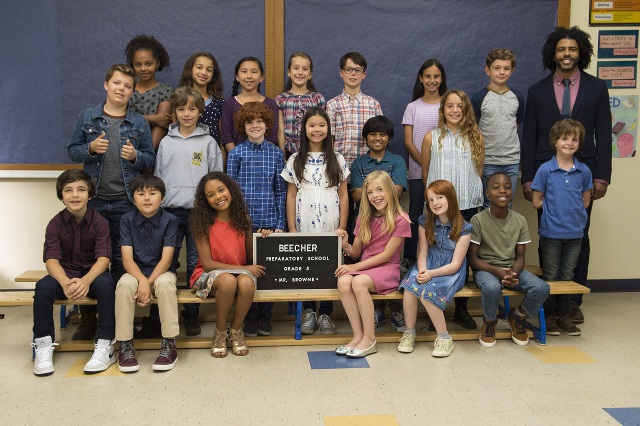 ADVERTISEMENT - CONTINUE READING BELOW
Wonder is designed in a way to really make you feel and understand the tough and heart-wrenching emotions that the characters are going through. It doesn't want to be subtle in its way of portraying bullying, misunderstandings, heartbreaks, and brokenness. Everyone has gone through some sort of problem in their life, and Wonder makes it a point to show people the hard parts in someone's life and that everyone's going through something, even if you don't see it on the surface. While it may teeter on the verge of cloying and sentimental, it tries and succeeds in being organic in most parts of the story, making it more of an emotional experience than an exploitative use of disability.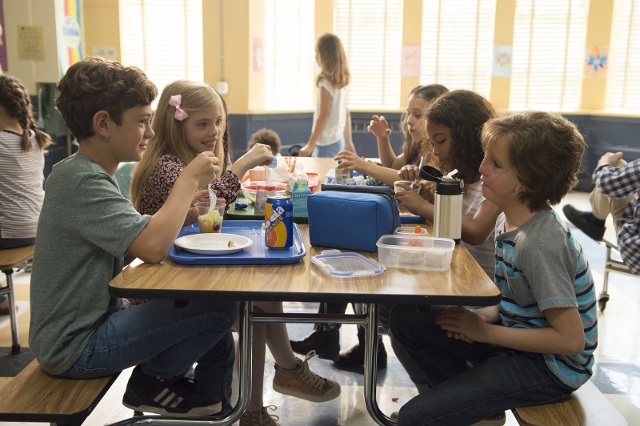 ADVERTISEMENT - CONTINUE READING BELOW
Someone who understands this subject matter is director Stephen Chbosky, whose name you might recognize as the author, director, and screenwriter of The Perks of Being a Wallflower. As in his previous work, he touches on very pressing issues surrounding kids and teenagers with a genuine and heartfelt touch in Wonder. Yes, the film hits all the usual emotional buttons that it needs to hit—bullied kid, ignored sibling, kids with separated parents, troubled marriages—but manages to make it feel sincere in what it's trying to achieve and preach.
Of course, the film also works because of its brilliant cast. Tremblay, who broke out in a big way in the 2015 movie Room, is once again an excellent center of the film. He holds his own opposite the award-winning Julia Roberts (as he previously did with Brie Larson) and shows a wide range of his talents.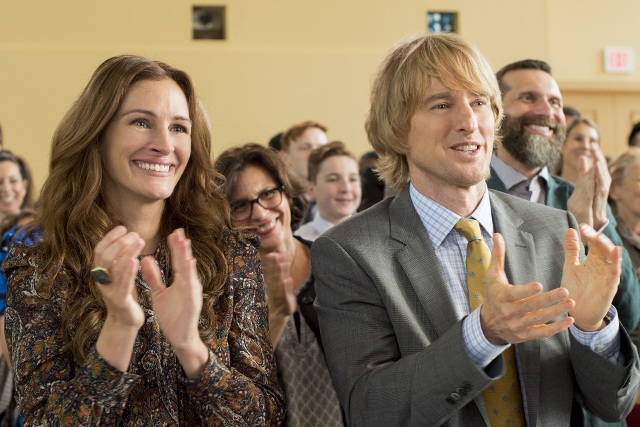 ADVERTISEMENT - CONTINUE READING BELOW
Roberts has more of a supporting role than you'd expect, but portrays the perfect mom. She's kind and loving, but tough and determined. Owen Wilson returns to ruling the market of sweet, goofy dads in emotional movies. The rest of the cast, like Izabela Vidovic (Auggie's sister Via), Daveed Diggs (as Auggie's teacher), and Noah Jupe (who plays Auggie's best friend, and between this and Suburbicon, may give Tremblay a run for his money as Hollywood's go-to kid) are outstanding additions to the young boy's world.
Wonder is more of an ensemble film than is shown in its promotional material. If you haven't read the book, it'll come as a surprise that the film does not just revolve around Auggie. Throughout the film, there are story changes that are huge enough to stop the momentum, and at the end of the day, you may see Auggie as more like a plot device than the central character in his own story. it's almost as though the film focuses on how everyone changes because of Auggie rather than how Auggie is growing. It's most evident in the final stretch, and is the film's biggest flaw.
ADVERTISEMENT - CONTINUE READING BELOW
Still, this is a movie that manages to tell a sentimental story that doesn't feel short-changed, excessive, or exploitative. In the wrong hands, it could've easily fallen into that trap. Instead, Wonder is an important film that teaches life lessons and, more importantly, urges you to be a kinder person—and that's something we all need right now.
RATING: 4 out of 5 spots
Wonder opens in cinemas nationwide on November 29. Photos courtesy of Pioneer Films.
Recommended Videos
Load More Stories