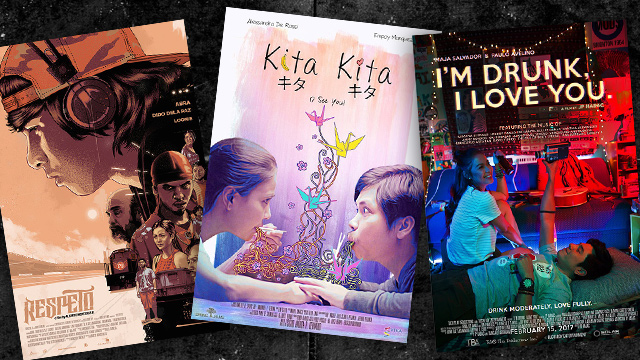 (SPOT.ph) Local movie posters often feature a mishmash of elements and feature a star-studded cast doing funny poses with ridiculously over-saturated colors and little thought. Thankfully, some films go the opposite route, going for smarter, more interesting posters that evoke what the film is about, while also leaving a lasting impact.
We've compiled a list of the 10 most eye-catching posters of the year. These picks feature great illustrations, witty or powerful use of imagery, and just lovely design in general—all championing and keeping the art of the movie poster alive.
Note: This is not a list of the best movies, it is a list of the best posters. The connection of the poster to the movie is part of the criteria but great layout, amazing typography, and other aesthetic merits are the primary bases of the selection.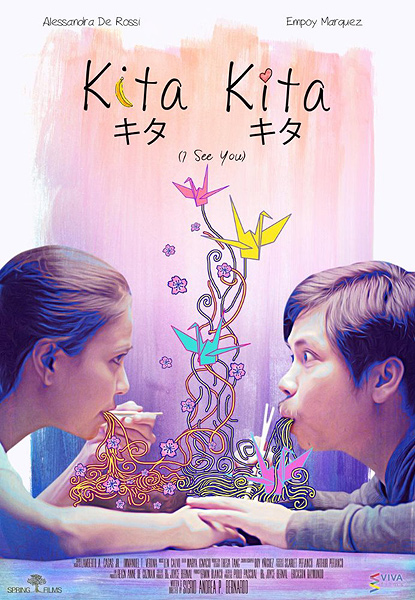 ADVERTISEMENT - CONTINUE READING BELOW
Directed by: Sigrid Andrea Bernardo
The year's most talked-about rom-com starring Alessandra de Rossi and Empoy Marquez also has one of the year's most eye-catching posters. No unnatural, "make a weird face to the camera but still look cute!" poses here. Thoughtful elements litter the poster, from the quirky and colorful illustrations to the fun Japanese references (characters, cranes, cherry blossoms, ramen noodles). Even the heart and banana in the title are important plot points in the film. It's a busy poster, yes, but it perfectly fits what the story is all about.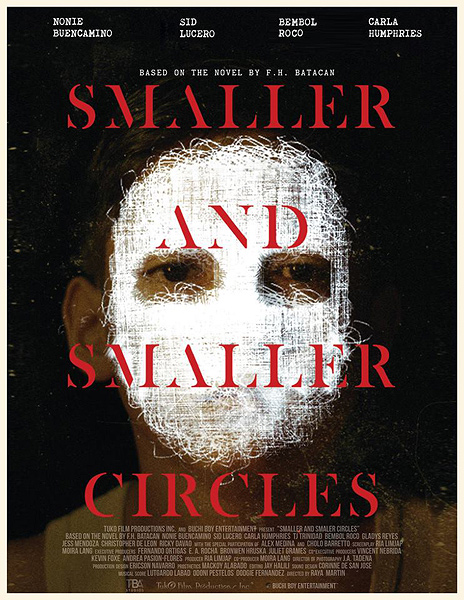 Directed by: Raya Martin
Smaller and Smaller Circles' marketing campaign has mostly been mysterious teasers that make you want to understand what's actually going on, and their poster is no different. Like its socially relevant story, this poster features a kid with his face scratched off—essentially another poor and faceless child among the many others who have been forgotten by those in power. It's haunting and heartbreaking at the same time, making for an intriguing poster that will have even clueless moviegoers talking.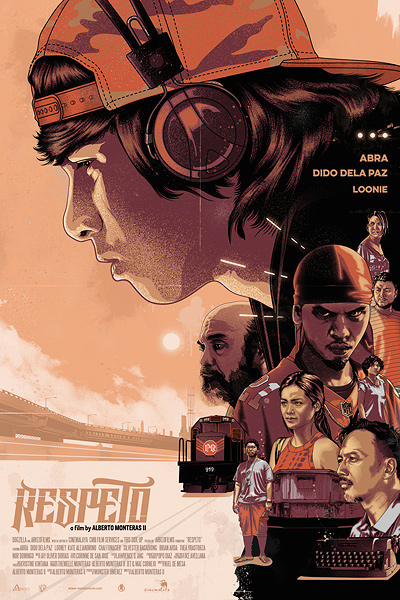 ADVERTISEMENT - CONTINUE READING BELOW
Directed by: Treb Monteras II
While the poster doesn't quite evoke the award-winning film's themes (the power of poetry and hip-hop, and the relationship citizens have with their government), it's still all kinds of awesome. Inspired by the works of Hollywood poster illustrators Drew Struzan (see the old Indiana Jones and Star Wars posters) and Bob Peak ('70s James Bond films), Respeto's poster features its larger-than-life characters in gorgeous illustrations—gritty, aged, and beautifully put together. This is a great example of a poster that doesn't give too much away, but does more than enough to make a statement.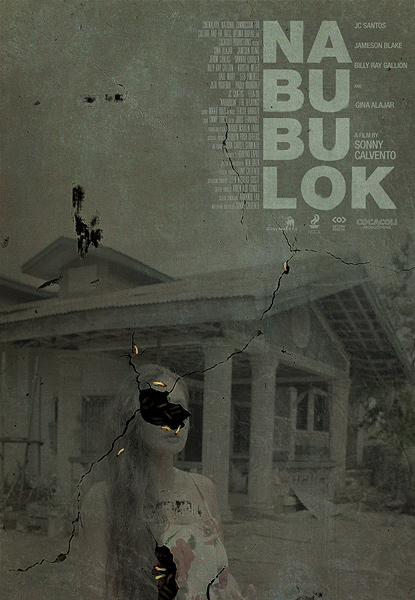 ADVERTISEMENT - CONTINUE READING BELOW
Nabubulok
Directed by: Sonny Calvento
Nabubulok's poster is hardly subtle, using decaying effects and maggot infestations to really turn heads. The woman depicted in the poster is not even in the film, but she is the central figure in the plot. It's a smart touch to make her the biggest part of this poster instead of the film's stars like Gina Alajar, proving you don't need a famous face to make a lasting impression.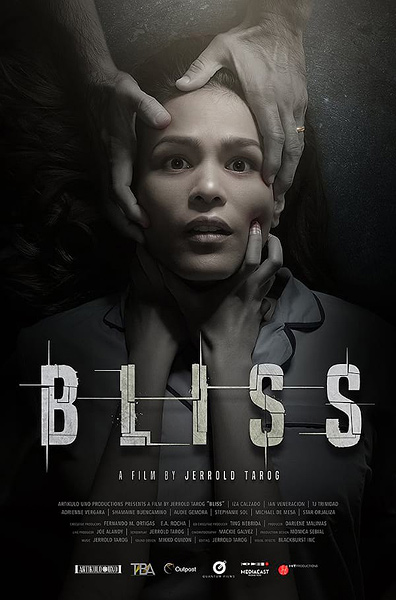 ADVERTISEMENT - CONTINUE READING BELOW
Directed by: Jerrold Tarog
Bliss has a couple of movie posters, but this is the more attention-grabbing of them all. Evoking the same strange and eerie vibe of its film, star Iza Calzado is the focal point here, and it's clear by the poster alone that everyone wants a piece of her. There are plenty of compelling elements that allude to its sick and twisted tale, like the hand with a wedding ring (presumably her husband), and another heavily injured pair of hands grabbing at her.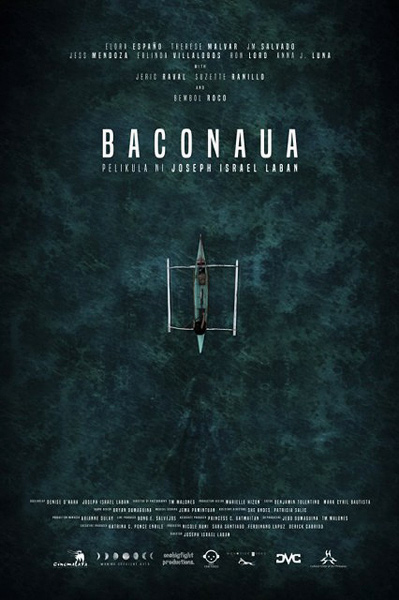 ADVERTISEMENT - CONTINUE READING BELOW
Baconaua
Directed by: Joseph Laban
The most striking posters make an impact through illustrations or minimalist typography. Sometimes, however, all you need is one powerful still image from the movie. The Cinemalaya winner for Best Cinematography boasts quite the stunning imagery, and this bird's eye view of a boat in the water is one of its best and most unforgettable. It's both beautiful and haunting in its clever depiction of a lone boat in the middle of a vast ocean.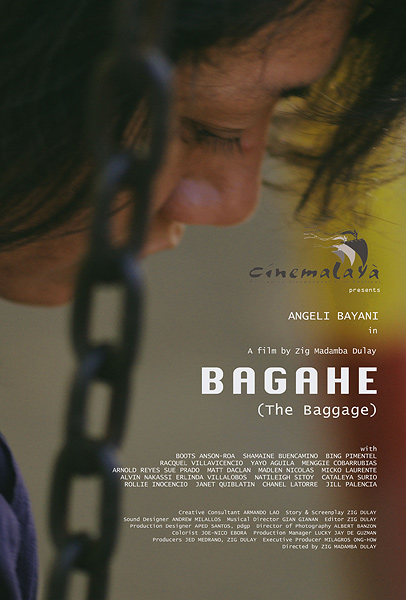 ADVERTISEMENT - CONTINUE READING BELOW
Bagahe
Directed by: Zig Dulay
Bagahe is a heavy film (no pun intended), and its poster, though incredibly simple in design, evokes something profound. Here is this woman (the amazing Angeli Bayani) who's done something terrible, but must also suffer from being dissected and destroyed by the system. She's a woman caught in the figurative chains of society, and this simple and straightforward image goes a long, long way.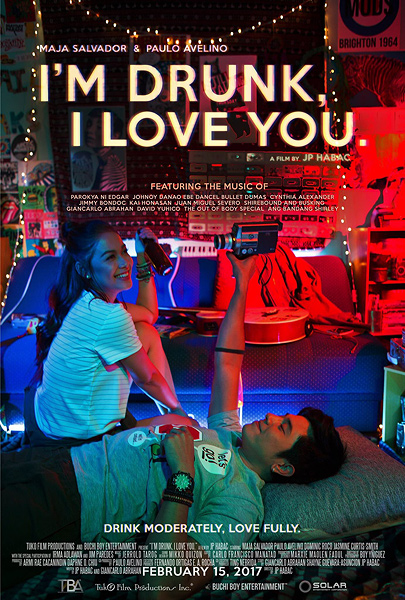 ADVERTISEMENT - CONTINUE READING BELOW
Directed by: JP Habac
There is so much to appreciate in this poster: The vibrant neon colors, the clever tagline, the hazy font, and the immediate chemistry of its good-looking stars (Maja Salvador and Paulo Avelino). It's not striking in the most in-your-face way, but it does get your eye wandering around the poster, from the beer bottles littered on the floor to even the Instagram-worthy, hipster decor. I'm Drunk, I Love You is a relatable throwback to your wild and carefree college years, and this poster just embodies that sentiment through and through.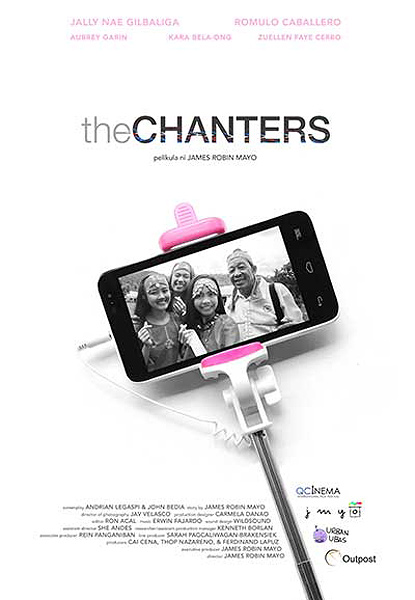 ADVERTISEMENT - CONTINUE READING BELOW
The Chanters
Directed by: James Robin Mayo
The Chanters is a clash of the past with the present and future, with tradition and heritage being challenged by the new normal. Its poster does a great job conveying its theme, using its young female leads—natives of Panay with a sacred tradition of poetry and chanting—taking photos with a selfie stick. It even highlights the film's generational collision by cleverly making them take selfies with the Korean "finger heart" alongside an elder member of their tribe.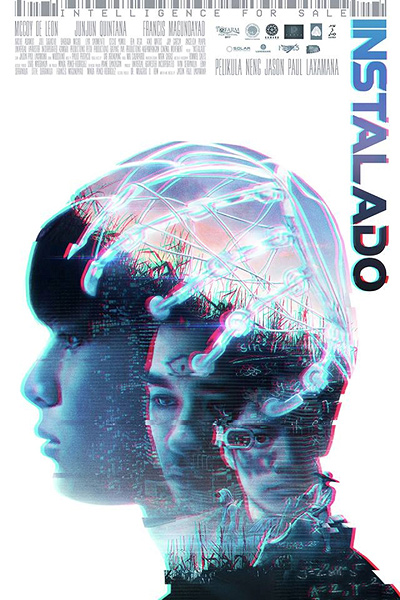 ADVERTISEMENT - CONTINUE READING BELOW
Instalado
Direced by: Jason Paul Laxamana
We don't have a lot of local sci-fi films, so Jason Paul Laxamana's Instalado is a very welcome addition to the genre. Set in a near future where humans can "upload" information and knowledge into one's brain instead of studying, the poster evokes the same fascinating reality. It pays homage to plenty of sci-fi films, from futuristic gadgets to headgear, and even the nostalgic Blade Runner-like font.
Share this story with your friends!
---
Help us make Spot.ph better!
Take the short survey
More Videos You Can Watch
Load More Stories