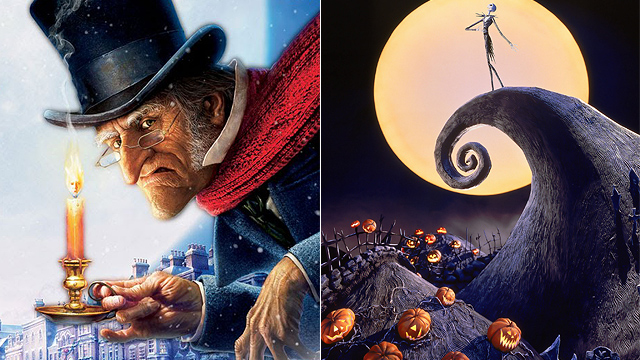 (SPOT.ph) Admit it: You're still a kid-at-heart every Christmas. From seeing festive holiday decor and twinkling Christmas trees to opening gifts and watching Christmas movies, the holiday season always brings out the child in all of us. Here, we round up 10 animated Christmas classics enough to fill your holiday nostalgia.
A Charlie Brown Christmas (1965)
Directed by: Bill Melendez
For most of us, Snoopy was the popular dog from our dads' Sunday comic strips, but for others, there was Charlie Brown; the world's most "lovable loser." In this holiday special, Charlie Brown finds himself saddened with the commercialization of the yuletide season, and despite the holiday cheer, he questions the true meaning of Christmas. If you can relate, this holiday classic will remind you what Christmas should be all about.
Rudolph the Red-Nosed Reindeer (1998)
Directed by: William R. Kowalchuk
Known as Santa's most popular reindeer, Rudolph wasn't always a crowd-favorite. As the movie title suggests, Rudolph (voiced by John Goodman) is different than most reindeer, making him an easy target for bullying. Despite this, Rudolph is determined to prove himself at all costs, even against the evil Stormella. Rudolph's determination to overcome challenges is the motivation you'll need for the coming year.
ADVERTISEMENT - CONTINUE READING BELOW
Frosty the Snowman (1969)
Directed by: Jules Bass & Arthur Rankin Jr.
Based on the song of the same title, the classic holiday special tells the origin story of Frosty the Snowman. After being brought to life by a magical hat, Frosty is amazed at his new abilities, but realizes that he melts as the temperature rises. Just like Christmas, Frosty will come and go, but his magic will live on.
The Nightmare Before Christmas (1993)
Directed by: Henry Selick 
Tim Burton's films always have that one-of-a-kind look, so it's no surprise that The Nightmare Before Christmas is not your average holiday movie. The film follows the misadventures of Jack Skellington (voiced by Chris Sarandon), who discovers a portal through Christmas Town, and decides to celebrate the holidays even though he's from a place called Halloween Town.
The Polar Express (2004)
Directed by: Robert Zemeckis
Based on the 1985 children's book of the same name by Chris Van Allsburg, The Polar Express tells the story of a boy who doubts Santa's existence, earning him a visit from the Polar Express train. Through his journey to the North Pole, he learns about friendship, bravery, and the spirit of Christmas.
Dr. Seuss' How the Grinch Stole Christmas! (1966)
Directed by: Chuck Jones
It's not a Christmas movie marathon without the Grinch. Based on the children's book of the same name, the story centers on the anti-holiday Grinch and his disdain for the nearby village's celebration. Determined to ruin his neighbors' Christmas, the Grinch disguises himself as Santa, stealing everything festive along the way. The Grinch's bitterness soon proves to be irrelevant to the Whos, and through this, he finally learns the true meaning of Christmas.
A Christmas Carol (2009)
Directed by: Robert Zemeckis
Based on the Charles Dickens' book, A Christmas Carol, Ebenezer Scrooge (voiced by Jim Carrey) is as miserable and bitter as ever, referring to Christmas as "it's all humbug!" Disney's adaptation follows Scrooge as he later encounters the ghost of his late business partner, taking him on a journey that might change his perspective on life and the holidays.
ADVERTISEMENT - CONTINUE READING BELOW
The Nutcracker Prince (1990)
Directed by: Paul Schibli
Based on The Nutcracker and the Mouse King by E. T. A. Hoffmann, The Nutcracker Prince centers on a young man's attempt to break his curse, all while fighting the forces of evil. Voiced by Kiefer Sutherland, Hans is transformed into a nutcracker, and in order to become human again, he must fulfill his mission of slaying the Mouse King and winning the hand of a fair maiden. 
Bah, Humduck! A Looney Tunes Christmas (2006)
Directed by: Charles Vissier
Bah, Humduck! A Looney Tunes Christmas is a looney take on A Christmas Carol. This holiday special is great for all ages. The film follows Bugs Bunny as he teaches Daffy Duck the true meaning of Christmas with the help of three ghosts. Light-hearted and easy to watch, this movie will surely have you in stitches.
Arthur Christmas (2011)
Directed by: Sarah Smith
ADVERTISEMENT - CONTINUE READING BELOW
Set on Christmas night, Santa's clumsy son Arthur (voiced by James McAvoy) discovers a glitch: There's one gift that's been left undelivered. Bent on making every child believe in Christmas, Arthur goes on a mission to deliver the gift in time, with only his grandfather, an elf, and eight reindeers at bay. 
Share this story with your friends!
---
Help us make Spot.ph better!
Take the short survey
More Videos You Can Watch
Load More Stories