MOVIE REVIEW: Star Wars: The Last Jedi Is Worth All the Hype
Rian Johnson wonderfully expands the galactic universe we know and love.
(SPOT.ph) When Star Wars: The Force Awakens burst into cinemas two years ago, it was met with mixed reactions. On one hand, it introduced a new trio of heroes for a new generation while conveniently pretending the prequels never happened. On another hand, however, J.J. Abrams' modern (and very careful) take piled on the nostalgia—perhaps too much so.
The second installment in this tale, Star Wars: The Last Jedi, treads the fine line between pleasing long-time devotees and bringing something genuinely fresh and different to the table. With Rian Johnson at the helm, the end result is a film that understands the weight of expectations on its shoulders, but is determined to move its story forward and even expand the universe we know and love.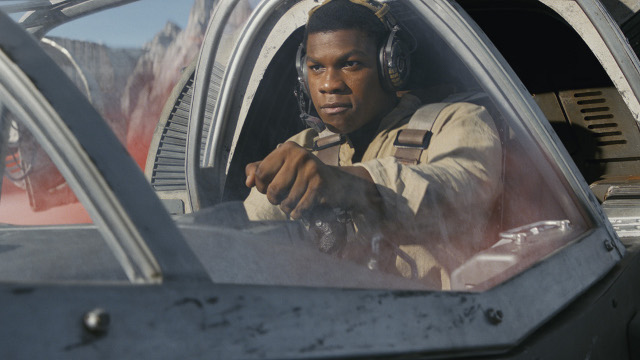 The Last Jedi picks up right where its predecessor left off. The First Order is determined to wipe out what's left of the Resistance, led by General Leia Organa (Carrie Fisher) and dashing X-Wing pilot, Poe (Oscar Isaac). Stormtrooper-turned-rebellious hero Finn (John Boyega) lends a helping hand to the cause alongside a feisty ship engineer named Rose Tico (Kelly Marie Tran).
ADVERTISEMENT - CONTINUE READING BELOW
Meanwhile, Rey (Daisy Ridley) has traveled across the galaxy to find the self-exiled Luke Skywalker (Mark Hamill), hoping he could teach her the ways of the Force. The film goes to great lengths to depict Rey's connection with Kylo Ren (Adam Driver): she sees the conflict and humanity in him, while he acknowledges her immense and untapped power and wants to use it for his own benefits.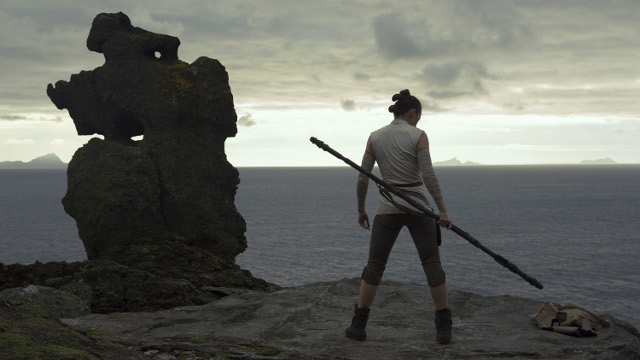 CONTINUE READING BELOW
Recommended Videos
There are essentially three main plots tangled within the two-and-half-hour running time, the most compelling of which is the Rey-Luke-Kylo storyline. Here, we see how Rian and his team take familiar Star Wars concepts (the Force, the Jedi, the Sith) and elevate it beyond simply choosing between good and evil. The Last Jedi does a fantastic job of capturing the deeply emotional turmoil of the Dark Side.
Without going into too many details, we see how different characters are faced with this decision—thankfully done with far more depth and insight than any of the franchise's previous attempts. The ability to control the Force has always had a tempting allure—so much so that it can corrupt those who are drunk with its power. We've previously seen it with Darth Vader, and in this film, we see that it's a temptation even the heroic Jedi must grapple with.
ADVERTISEMENT - CONTINUE READING BELOW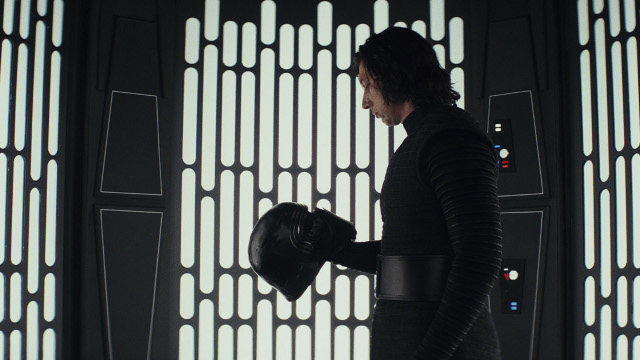 Both Driver and Ridley are beyond superb in their roles, sharing in many of the film's strongest scenes. They also share the franchise's best—and most visually enthralling—lightsaber fight sequence to date, and Hamill's connection to both of them adds more emotional weight to the Luke Skywalker fans have come to love over the decades. The same can't be said, however, about the late Carrie Fisher's General Leia: though she gets to play a critical role, she doesn't get as many big moments as you were hoping for. (It's worth noting that the third film was meant to be for her character, the way The Force Awakens was for Han Solo and The Last Jedi is for Luke.)
In terms of the new generation, it's Poe Dameron who gets the most character development. Played with perfect charm and comedic timing by Isaac, we finally see Poe's place in this universe and how he must carve himself there, rather than just simply fit in because—well, he's supposedly the Han Solo of this modern trinity. Franchise newcomer Tran shines as Rose Tico, and it's absolutely satisfying to finally see an Asian woman play a heroic and complex character rather than a token for diversity.
ADVERTISEMENT - CONTINUE READING BELOW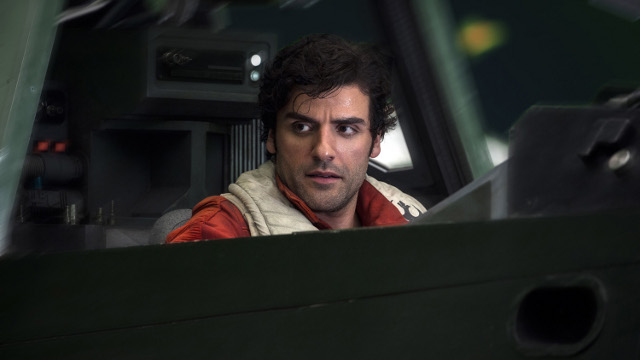 Written and directed by Johnson, this is a film that doesn't just flex its muscles in terms of story and world-building. It injects humor, genuine humanity, thought-provoking mythology, and the kind of awe-inducing visual flair unseen in any Star Wars film that has come before it. There are set pieces here that are simply visceral and breathtaking in terms of color and choreography, and it will sweep even the most reluctant moviegoer off his feet.
It's not all perfect: the running time is far too lengthy and there are long-awaited character moments that may feel underwhelming, but like its central message, the good far outweighs the bad. The Last Jedi doesn't just pass the torch; it jumpstarts this 40-year-old franchise and makes it feel new again.
RATING: 4.5 out of 5 spots
Star Wars: The Last Jedi is now showing in theaters nationwide. Photos courtesy of Lucasfilms.
Share this story with your friends!
---
Help us make Spot.ph better!
Take the short survey
Load More Stories