20 New Series We Can't Wait to Binge-Watch
2018 is shaping up to be a good one for TV fans. Ready, set, stream!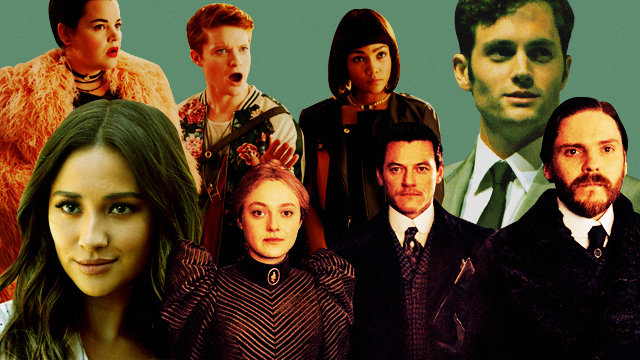 (SPOT.ph) You might already be busy binge-watching your favorite series, but we bet you'll agree when we say you can never watch too many TV shows. So, we round up 20 promising shows you'll want to add to your ever-growing to-watch list.
Grown-ish
Premiered: January 3
You might have a few misgivings about spin-off shows (we're looking at you, Joey), but the creators of comedy hit Black-ish might just be on to something with a series centered around Zoey Johnson (Yara Shahidi) going to college. Used to everything going her way, Johnson finds herself in a new environment that'll definitely test her wits and charm.
9-1-1
Premiered: January 3
Glee creators Ryan Murphy and Brad Falchuk once again team up to create this drama series that revolves around Los Angeles first responders a.k.a. dispatchers, paramedics, cops, and firefighters. What's also impressive about the new show is its cast, which includes Angela Bassett (American Horror Story), Connie Britton (Friday Night Lights, American Horror Story, The Last Winter), and Peter Krause (Six Feet Under, Parenthood, Dirty, Sexy, Money).
The Chi
Premiered: January 7
Set in the south side of Chicago, this coming-of-age drama connects the lives of a community's residents. It's exciting to see what Emmy Award-winning writer Lena Waither (Master of None) can do with a promising and emotional setup. Actor and hip-hop artist Common also serves as an executive producer on the show.
Alone Together
Premiere date: January 10
If you're a fan of comedy group-slash-band The Lonely Island, you're in for a treat with this new comedy show that's produced by the band's three members, Andy Samberg (Brooklyn Nine-Nine, Celeste and Jesse Forever), Akiva Schaffer, and Jorma Taccone. They were all writers on Saturday Night Live. Esther (played by series creator Esther Povitsky) and Benji (Benji Aflalo) are two platonic best friends who try to help each other figure out L.A.'s status- and relationship-addicted world.
ADVERTISEMENT - CONTINUE READING BELOW
Black Lightning
Premiere date: January 16
After retiring from his superhero identity years earlier to make life easier for his family, Jefferson Pierce (Cress Williams) puts on his suit once again after a local gang called the 100 begins a crime spree in his city and eventually kidnaps his daughter. The action series is another addition to The CW's lineup of superhero shows based on DC characters.
The Alienist
Premiere date: January 22
Set in 1986 in New York, Teddy Roosevelt (Brian Geraghty) the police commissioner instructs Dr. Laszlo Kreizler (Daniel Bruhl), a criminal psychologist a.k.a. an alienist to investigate the the horrific killings of young male prostitutes. Kreizler teams up with a newspaper illustrator played by Luke Evans (Beauty and the Beast) and his secretary (Dakota Fanning) to figure it out. The period mystery series is based on the novel of the same name by Caleb Carr.
CONTINUE READING BELOW
Recommended Videos
Mosaic
Premiere date: January 22
This murder-mystery show helmed by Steven Soderbergh (Ocean's Eleven, Magic Mike) was already released via an interactive storytelling app by HBO in 2017 but they've also made it into a six-part series. Four years before the present time in the series, Eric Neill (Frederick Weller) attempts to seduce and discredit Olivia Lake (Sharon Stone), a children's book author. Now, Eric is in prison for Olivia's murder and his sister Petra (Jennifer Ferin) is trying to find out what really happened.
Waco
Premiere date: January 24
Inspired by true events that happened in 1993, in which U.S. government agencies had a 51-day standoff with the spiritual sect known as The Branch Davidians, this series follows the different perspectives of those that took part in the incident that in ended in a deadly fire.
ADVERTISEMENT - CONTINUE READING BELOW
Altered Carbon
Premiere date: February 2
A must-watch for every Blade Runner fan, this sci-fi series from Netflix takes place in the far future, where personalities and memories can be digitally implanted into a different body. This means that the rich can never die as they can just "move" from one body to another. Suicide Squad's Joel Kinnaman plays Takeshi Kovacs, who is hired by the rich Laurens Bancroft (James Purefoy), to find out who murdered his previous self and why they did it. The show is based on a sci-fi novel of the same name by Richard K. Morgan.
Good Girls
Premiere date: February 26
When three moms get tired of their financial problems, they team up and decide to rob a grocery store—only for things to get worse from there. In this comedy, Christina Hendricks (Mad Men) plays Beth, who has to deal with the money problems caused by her cheating husband; Retta (Parks and Recreation) plays Ruby, a single mom who needs money for her daughter's transplant; and Mae Whitman (DUFF) plays Annie, who's in danger of losing custody over her child.
Heathers
Premiere date: March 7
Based on the 1988 dark-comedy film with Winona Ryder, this TV version promises to be just as offbeat and humorous with Veronica Sawyer (Grace Victoria Cox) plotting to kill the cool kids. In the movie, there were three women (all named Heather) who caused trouble at school. In this new and modern retelling, they're switching things up with a more racially and sexually diverse set of Heathers. Original cast member Shannon Doherty will also have a new role and Selma Blair has been cast in a recurring role.
ADVERTISEMENT - CONTINUE READING BELOW
Rise
Premiere date: March 13
The creator of Friday Night Lights is back with another show set in a small town with a drama-filled high school. The twist is, this one's a musical, and instead of the football team being the popular group, it's the drama department led by an English teacher played by Josh Radnor (yes, from How I Met Your Mother) and his coworker (Rosie Perez). Moana's voice actor Auli'i Cravalho also makes her television debut in the series.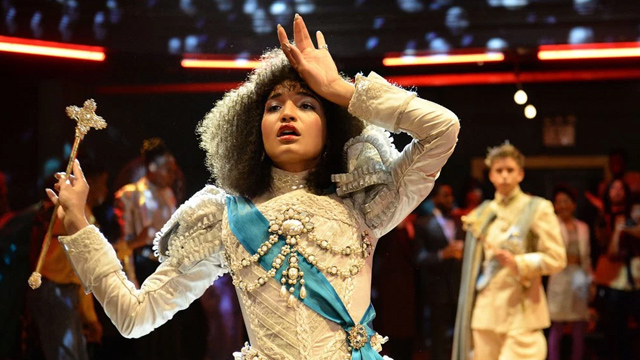 Pose
Premiere date: March 16
Glee's creator Ryan Murphy is back with another musical-drama, this time set in New York City and follows the social scene during the AIDS Crisis, the Reagan-era, and the rise of the wealth of the Trump family, all while highlighting the ball culture and the LGBTQ community. The show will have more than 50 LGBTQ actors and the most series regulars that are trans actors after the show held a six-month search and casting call. The other stars of the show include Evan Peters, James Van Der Beek, and Kate Mara.
ADVERTISEMENT - CONTINUE READING BELOW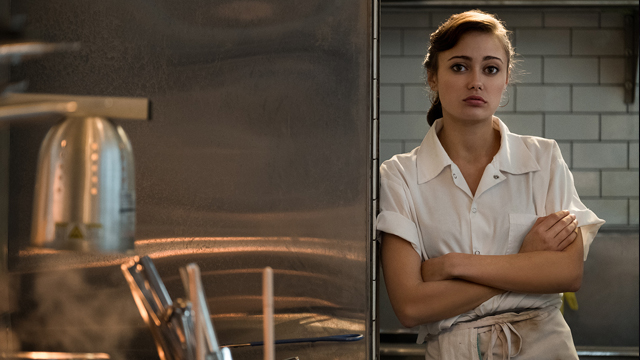 Sweetbitter
Premiere date: May 6
Based on a best-selling 2016 breakout novel, the drama series follows the life of Tess (Never Let Me Go, Miss Peregrine's Home for Peculiar Children) after she moves to New York City to pursue her career at a renowned restaurant downtown. She now has to figure out her way around the troublesome but exciting world of love, sex, drugs, bars, and fine dining.
Little Women
Premiere date: May 13
Louisa May Alcott's renowned novel about four sisters will be hitting the small screen in a modern adaptation that also coincides with the book's 150th anniversary. While their father is away because of the Civil War, the March sisters figure out their way to adulthood with their mother, Marmee (Emily Watson).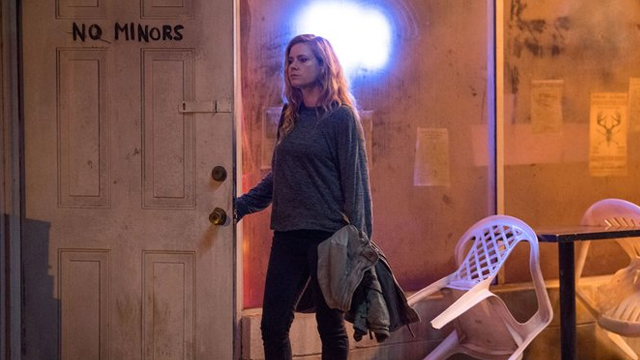 ADVERTISEMENT - CONTINUE READING BELOW
Sharp Objects
Premiere date: TBA
Based on a novel by Gillian Flynn, author of Gone Girl, this new series centers around Camille (Amy Adams), a crime reporter recently released from a psych hospital for self-harm. She is assigned to learn more about the killings of two little girls in her hometown. This means that she now has to be under the watchful eye of her seemingly perfect socialite mother Adora (Patricia Clarkson), with whom she has unresolved issues.
Castle Rock
Premiere date: TBA
This exciting new psychological horror series puts together some of the characters from Stephen King's thrilling and disturbing stories like It, The Shining, and Needful Things, and places them in the fictional town of Castle Rock. The anthology series is produced by J.J. Abrams (Armageddon, Star Trek, Star Wars: The Force Awakens).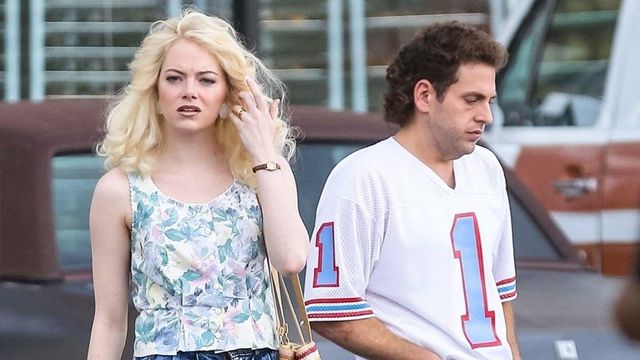 Maniac
Premiere date: TBA
This new Netflix series is a dark comedy that stars Emma Stone and Jonah Hill as two patients of a mental institution. Though most of the details are still kept under wraps, Netflix reveals that the show is about "an institutionalized man who lives a fantasy life in his dreams."
ADVERTISEMENT - CONTINUE READING BELOW
Marvel's Cloak and Dagger
Premiere date: TBA
As if it weren't difficult enough to get into a relationship in your teens, Cloak a.k.a. Tyron Johnson (Aubrey Joseph) and Dagger a.k.a. Tandy Bowen (Olivia Holt) take it to the next level: they both acquire superpowers when they get together as a couple. Based on the Marvel series, the show is in continuity with the other Marvel series and the Marvel Cinematic Universe.
You
Premiere date: TBA
It seems that Penn Badgley still isn't over his last role (and actually—titular role) on Gossip Girl. In this new thriller series, he plays Joe Goldberg, a guy who tries to get Beck (Elizabeth Lail) to fall in love with him by using social media. He gets rid of anyone who tries to stand in his way. Also joining the cast is Pretty Little Liars' Shay Mitchell, who plays Peach Salinger, Beck's queen-bee best friend.
ADVERTISEMENT - CONTINUE READING BELOW
Your guide to thriving in
this
strange new world.
Share this story with your friends!
---
Help us make Spot.ph better!
Take the short survey
Load More Stories