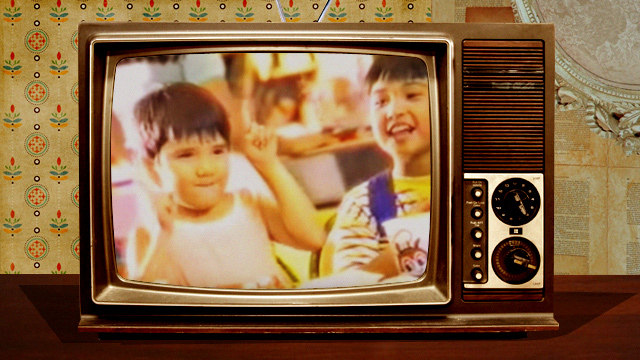 (SPOT.ph) Way before the days of streaming and binge-watching TV shows, you had to sit through the entire commercial lineup that would play when you were watching your favorite nightly teleserye or noontime show. Sometimes, it seemed that the commercials were longer than the show itself! But there were some ads that made the long wait worthwhile and even enjoyable with their witty lines, memorable characters, and relatable set-ups. We rank the most unforgettable quotes you probably also used in real life because they were just that catchy.
10. "Coffee na lang, dear." from Purefoods Honeycured Bacon
You might recognize John Arcilla from his titular role in Heneral Luna, but years ago, he also starred in a commercial for Purefoods Honeycured Bacon. Every day, his wife would prepare breakfast while he sits at the table reading the daily paper. But he would tell her, "Coffee na lang, dear." That is, until she puts a plate of bacon on the table.
ADVERTISEMENT - CONTINUE READING BELOW
9. "Nawawala si Jennifer." from Jollibee
Who knew a missing doll could be so important? In this vintage ad from Jollibee, a little girl asks her mom, "Mommy, nakita mo ba si Jennifer?" referring to her favorite toy doll. But her mom has to get to work and can't help her. Even while at the office, the mom is bothered by the missing doll and her daughter even calls to tell her that it really is missing. On the way home, the mom and dad pass by Jollibee to get some food for pasalubong. And while unloading the car, they finally find Jennifer in the backseat.
8. "Goodbye, Carlo!" from Purefoods Tender Juicy Hotdog
In her bedroom, a little girl (Chantal Umali) updates her diary and writes about her crush, saying, "Dear diary, Carlo sat beside me today. He's so cute!" She continues, "Sabi niya, I'm pretty. Kaya lang, I'm fat. I eat too much kasi." She begins writing her goodbyes to her favorite food, including chocolates, spaghetti, and hotdogs. But she remembers just how good hotdogs are and writes, "Goodbye, Carlo!" instead. It just goes to show that food > love life any day.
ADVERTISEMENT - CONTINUE READING BELOW
Recommended Videos
7. "Isa pa, isa pang Chickenjoy!" from Jollibee
While playing a game of charades with kids, Aga Muhlach reenacts what it's like to bite into a piece of Chickenjoy, making everyone crave for it. They then head to Jollibee so they can order their own meal. While eating, one of the kids (Serena Dalrymple) continues the game of charades and makes Aga guess what she's doing, but Aga says that she's just dancing. She tells him that she's actually acting out, "Isa pa, isa pang Chickenjoy!" Now, while you can always order two pieces of the fried chicken, a part of you will want to order one piece just so you can say, "Isa pa, isa pang Chickenjoy" at the counter. Aga's family even said the line in their new ad. 
6. "Sports car! 'Yong red!" from Fita
While sitting on a bench, a young man opens a pack of Fita. Seeing a sad little girl beside him, he gives her one piece. Then, he also sees an old lady beside him. But he's down to his last piece, so he decides to just break it into two so they can both have a bite. Out of nowhere, the frail, old lady transforms into a beautiful fairy and tells him he can have anything he wants because of his generosity. He answers, "Sports car! 'Yong red!" A red sports car immediately falls from the sky—only, it's just the front half of the car. Well, you have to be careful what you wish for.
ADVERTISEMENT - CONTINUE READING BELOW
5. "I love you, Piolo!" from Sprite
At an event, a young and then-unknown Toni Gonzaga is oblivious as to why her schoolmates are freaking out and screaming around her while she grabs a drink. But suddenly, Piolo Pascual appears behind her to grab a drink as well. Toni is then faced with the decision: Get an autograph, just play it cool, or ask for a kiss? She gives in to her excitement and screams, "I love you, Piolo!" at the top of her lungs. (Same, Toni, same.) It's supposedly the commercial that launched Toni's career and the duo have gone on to star in their own movie together. The line became so famous that Piolo and Toni even reenacted it in a talk show years later.
4. "Now you know!" from Vitwater
"Y'know, water is good," boxer (then non-senator) Manny Pacquiao tells the camera while dramatic music plays in the background. "But for me, there's something better, y'know, Vitwater." You have to admit: You read that in his voice. The commercial goes on to say more things about the product, but Manny comes back and says, "Now you know." Soon after, you couldn't go through a conversation without anyone saying the same line in reference to the commercial.
ADVERTISEMENT - CONTINUE READING BELOW
3. "Karen po." from McDonald's
This ad will always make you emotional no matter how many times you've watched it. While eating in McDonald's, a forgetful grandfather talks to his granddaughter and mistakes her with someone else. He says, "Saan ka ba nanggaling, Gina?" His granddaughter corrects him, saying, "'Lo, Karen po." But he continues, saying, "'O sige, kain na, Gina." A visibly upset Karen corrects him once again then watches as he cuts a burger into two, saves a half, and says, "Ito, para sa paborito kong apo—si Karen." Cue the tears!
2. "Saan aabot ang 20 pesos mo?" from Cornetto
Cornetto came out with a bunch of commercials that featured different situations that would happen if you only paid 20 pesos. You'll only get an already-eaten burger, less than half a drink, and just one snip for a haircut. One of the most memorable ones is when the guy (who appears in all the commercials) goes into a club and hands the bouncer a 20-peso bill. Instead of letting him in, the bouncer moves his flashlight around for effects and beatboxes dance music for the guy to dance to—which is the also famous line, "Tugs, tugs, tugs." People soon made their own versions of the ad, acted out the bouncer scene, and made their own memes about the lame stuff you'll get for only 20 pesos.
ADVERTISEMENT - CONTINUE READING BELOW
1. "Suportahan taka" from PLDT
Back when smartphones weren't a thing and video calls were probably just a blueprint, people had to call each other through landline phones (complete with the curly cords that were always tangled). One son, who's in Manila, calls up his father in Iloilo. They talk in Ilonggo, and the son opens up to his father and reveals to him that he's shifting to Fine Arts because he's not interested in becoming a doctor like his father. Afraid of his father's reaction, the son is surprised and overjoyed when his father says, "Kung saan ka masaya ti, suportahan taka."
Share this story with your friends!
---
Help us make Spot.ph better!
Take the short survey
Load More Stories