10 Unforgettable Prom Scenes From the Movies
From awkwardly cheesy to all-out crazy.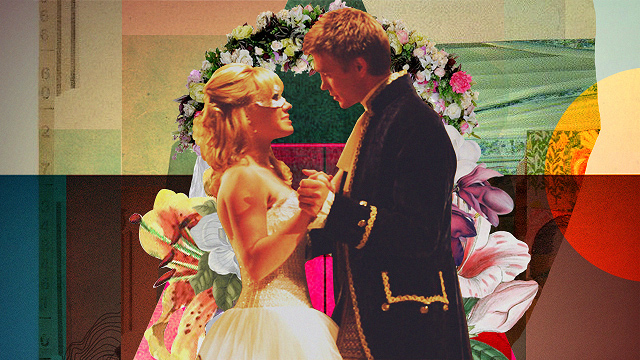 (SPOT.ph) Every prom is different. Some were lucky enough to have perfect hair and makeup all night, a flattering dress that made them feel like a princess, and a charming date in tow. But sometimes, not everything goes as planned. Sometimes, you have to endure an awkward night with a stranger as your date or suffer a wardrobe malfunction and live through the most embarrassing time of your life. No matter what your prom was like—perfect or not, it was sure to be unforgettable. So, we round up 10 memorable dance scenes from films that will remind you of prom because of their drama, cringe-worthiness, and/or downright craziness.
Carrie (1976)
Though it had a remake starring Chloe Moretz in 2013, this supernatural horror film was the first adaptation of all of Stephen King's published works and it introduced audiences to the disturbing life of Carrie, who was then played by Sissy Spacek. After bullies at school are reprimanded for making fun of her, they plan on sabotaging her once again at the prom by making her win prom queen then pouring pig's blood all over her while she was being crowned. Using her telekinetic powers, she kills almost everyone at the school, then her fanatically religious and abusive mother, before losing control of her powers altogether. And you thought your prom was terrible.
ADVERTISEMENT - CONTINUE READING BELOW
Grease (1978)
While most high school dances today have a slow dance and a same-day-edit video at the end of the night, Rydell High School's prom has hand jives and a television crew broadcasting their dance live, complete with a host! Though Sandy (Olivia Newton-John) and Danny (John Travolta) end up being separated in the middle of their amazing dance, the entire sequence will make you wish you (or your date) could dance as enthusiastically to the music's beat.
Footloose (1984)
It's difficult to imagine what parties were like before the eponymous song from this musical drama came out. When Ren (Kevin Bacon) moves to the quiet, rural city of Bomont from the busy Chicago, he's surprised to find that dancing is completely banned and that kids have to sneak around just to bust a few moves. He challenges this rule so that the graduating class can have a senior prom, and the satisfying and lively production at the end is very much worth the wait.
CONTINUE READING BELOW
Recommended Videos
Pretty in Pink (1986)
Andie (Molly Ringwald) starts going out with Blane (Andrew McCarthy), one of the popular kids at school, despite her best friend Duffie's (Jon Cryer) warnings. Blane eventually asks her to prom but Blane's best friend, Steff (James Spader) gets in between them and influences Blane to stay away from Andie because he secretly likes Andie. Andie ends up going to prom alone, but so does Blane, who then admits that he still loves her. Swoon!
ADVERTISEMENT - CONTINUE READING BELOW
10 Things I Hate About You (1999)
The badass Kat (Julia Stiles) is wholeheartedly against the notion of prom, but she still agrees to go with the increasingly charming Patrick (Heath Ledger) just so her sister Bianca (Larisa Oleynik) can go, too. Things take a turn for the worse when Kat finds out Patrick had only been going out with her because he was being paid to do so. But you still can't help but root for them especially after they dance together.
Never Been Kissed (1999)
A copy editor working undercover as a high-school student, Josie (Drew Barrymore) goes back to being the outcast geek at school. After struggling to fit in, she finally befriends the cool kids and is eventually voted prom queen. But when Jodie sees the cool kids bullying Aldys (Leelee Sobieski), a fellow outsider who actually made friends with her, she tells them all the truth and what she's learned from going through high school all over again.
She's All That (1999)
In this classic '90s movie, Dean (Paul Walker) makes a bet with his best friend Zack (Freddie Prinze Jr.) that he can't turn the artsy and unpopular Laney (Rachel Leigh Cooks) into prom-queen material. Typical high school drama ensues (complicated ex-girlfriends included) and it all boils down to the much-awaited prom. And no matter how well-rehearsed you thought your cotillion dance was, it's definitely no match for this film's incredibly in-sync number that even had a dance-off! And what school has Usher (yes, that Usher) as a DJ?!
ADVERTISEMENT - CONTINUE READING BELOW
A Cinderella Story (2004)
Despite not being allowed by her stepmother to go to the school's homecoming dance, Sam (Hilary Duff) borrows a dress and heads to the event anyway, where she's set to meet the online pen pal she only knows as "Nomad." She catches everyone's attention with her picture-perfect entrance and her mask adds a mysterious charm. She then meets and gets to talk to "Nomad," who is actually Austin Ames (Chad Michael Murray), the most popular boy in school. They dance and talk, but she leaves in a hurry just as the clock strikes twelve—scared that her stepmom might find out she went to the dance. She accidentally drops her cell phone, which Austin eventually uses as a way to find out who she is.
Mean Girls (2004)
Clad in khaki pants and a mathlete jacket, Cady (Lindsay Lohan) attended the Spring Fling that she wasn't even allowed to go to because she was technically still grounded. Despite being hated around school because of rumors she pushed Regina George (Rachel McAdams) in front of a bus, she still wins prom queen. Cady takes to the stage for a speech (that wasn't really required, btw) and questions why everybody was stressing out over a piece of plastic a.k.a. the crown. She then breaks the crown into pieces—much to the dismay of her close friend Damian (Daniel Franzese)—and gives them away to the prom queen nominees (Damian included).
High School Musical 3: Senior Year (2008)
ADVERTISEMENT - CONTINUE READING BELOW
While Troy (Zac Efron) already had everything ready for prom, Gabriela (Vanessa Hudgens) had to go to an advanced college class so she had to skip out on prom. But, of course, Troy brings prom to her because, as he says, "My prom is wherever you are." (Cue the awwws!) He drives his beat-up pickup truck all the way to Gabriela's college just so they can share a dance together. Plus, they literally had a whole number in their school play that was all about prom, so they didn't really miss out on much.
Share this story with your friends!
---
Help us make Spot.ph better!
Take the short survey
Load More Stories