MOVIE REVIEW: Maze Runner: The Death Cure Is the YA Genre's Last Breath
The final entry in the Maze Runner series is the most action-packed of them all.
(SPOT.ph) The young adult genre is sinking fast. While this teen-aimed market continues to be a popular pick within the bookworms, film audiences aren't flocking to the cinemas for some young adult fun. The Hunger Games: Mockingjay - Part 2 ended as the lowest-earning film in that series, Miss Peregrine's Home for Peculiar Children barely got off the ground, and Divergent's finale Ascendant isn't even going to be made into a film anymore.
The final entry in the Maze Runner series looks to be one of the YA genre's last gasps of air. The Death Cure feels like a film that we unearthed from a few years ago, with that same look and feel as many other YA-inspired films in the past. There's a feeling of "been there, done that" with it, except that, unlike its contemporaries, Death Cure manages to find a way to go out with a huge, action-packed bang.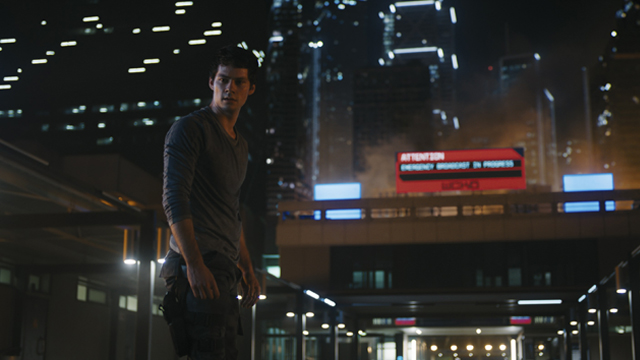 ADVERTISEMENT - CONTINUE READING BELOW
Wasting no time, the film starts off in a rush with a Mad Max-esque train/car chase sequence where Thomas (Dylan O'Brien) and his friends attempt to save others (all of whom are immune to the virus) who were captured by the World Catastrophe Killzone Department, or WCKD (did no one in their world foretell a group pronounced "wicked" would be bad guys?)—which includes Minho (Ki Hong Lee). WCKD hopes to experiment some more on these immunes for a cure of the deadly Flare virus turning people into zombie-like creatures.
When they fail to save everyone on the train, Thomas and his team make one last play to save everybody. This, however, means infiltrating WCKD's main headquarters—conveniently situated in the middle of "the last city" remaining, a twisting and turning city surrrounded by thick walls. It's like the maze, and you know for sure these guys are going to do a lot of running through it. This dangerous mission leads Thomas back to Teresa (Kaya Scodelario), his ex, the woman who betrayed him, and right into the hands of WCKD's heads (including Littlefinger himself, Aidan Gillen).
CONTINUE READING BELOW
Recommended Videos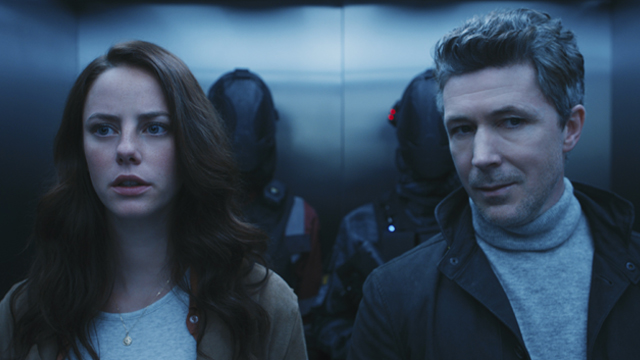 ADVERTISEMENT - CONTINUE READING BELOW
The biggest change The Death Cure undergoes is a jump from the teen/young-adult film to a more blockbuster action movie. This is by far the most action-packed Maze Runner film, filled with fast-paced and explosive setpieces—from a city car chase, to a gunfight in the desert, to an intense battle in a dark tunnel. There is a very clear intention here to drop as much as they could from the fantasy-young adult feels and go for a more grown-up, hard-hitting, bullet-ridden action film.
It undoubtedly makes for a breathless ride, especially the last act which feels like one long extended action sequence. But, there aren't many memorable action pieces. A lot of it is explosions, chase scenes, running from each other, and lots and lots of gunfire, which all seem like they're from a very generic action movie.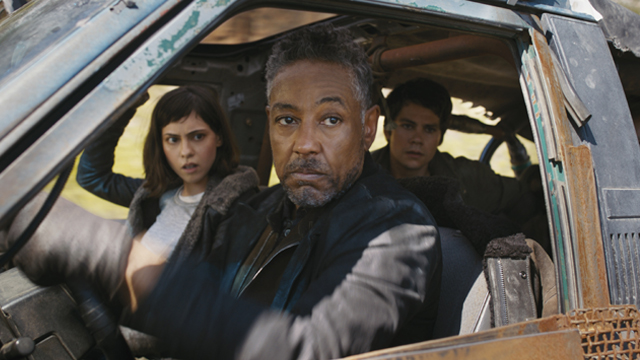 While it drops most of its YA trappings, Death Cure can't fully run away from it. It still is, after all, based on the final novel, and has tons of YA genre things to address, including Thomas and Teresa's broken relationship, the usual savior role that falls to the lead, and unnecessarily complicated storylines. The film explains what it can before jumping back into a big action sequence. Even with the changes, Death Cure still looks and feels like a YA film in a negative sense. It feels dated and a relic of a bygone era, as the market has already moved forward.
ADVERTISEMENT - CONTINUE READING BELOW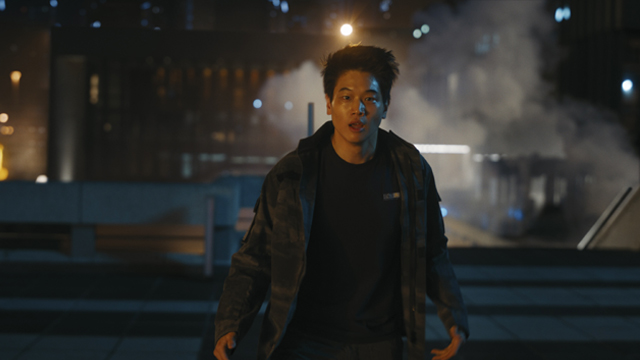 However, Death Cure still manages to find a semblance of an entertaining film in itself, with enough action in it to keep you sort of engaged for its ridiculously lengthy running time (clocking in at just below two and a half hours, the longest of the series). It's nice to have charm and something unique, novel, or cool to set you apart, but Death Cure lacks all of that for the most part. All the story beats and action pieces have been done before—and better—but there are choice character moments that are memorable.
A bus sequence that ends with an excellent visual joke is the film's most original, and it shows director Wes Ball's talent, but otherwise, you get a sense that you've already seen it all before. It's a testament to Ball's talent, though, that he's still able to make it look good.
When Ball's lead, Dylan O'Brien suffered from an on-set accident which delayed production (and release by almost a year), things seemed dire. But Ball and his cast and crew still pulled off a good young adult adaptation. There is one scene that is so obviously shot after the production hiatus as everyone looks a bit older and O'Brien looks like he just came off the American Assassin set, yet Ball manages to wrangle it all together.
ADVERTISEMENT - CONTINUE READING BELOW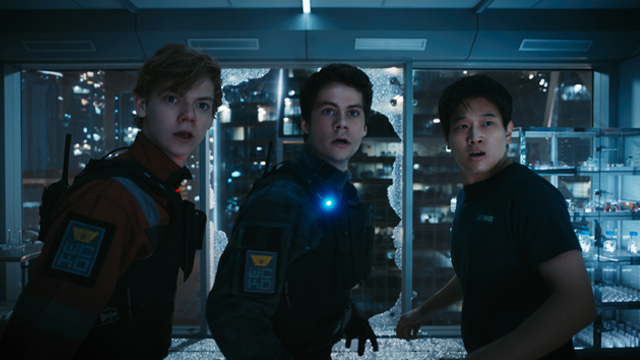 O'Brien does come off as a credible action star which, after the horrifying set accident that almost cut short his career, is only a good thing. He's a talented actor, and is ready to leave this behind and move forward in his career. The actor (and character) that comes off looking like a star, though, is Thomas Brodie-Sangster who plays Thomas' quippy best friend Newt. Sangster (from Love, Actually and Game of Thrones) puts a lot of work into making Newt feel like a real human character, leading to a surprisingly emotional and touching moment near the end.
The young adult genre is running out of time. There is a market out there, but audiences will need to see fresh ideas, new faces, and something more exciting that will draw them in. Death Cure may not be that movie, but for a film of its time and among its peers, it's well-made, exciting, and has a great cast. Learning from the mistakes of The Hunger Games and Divergent, Death Cure goes out in a blaze of glory. The question now is if people have been invested enough to watch the fireworks.
ADVERTISEMENT - CONTINUE READING BELOW
RATING: 3 out of 5 Spots
Maze Runner: The Death Cure opens in cinemas today, January 24.
Photos courtesy of 20th Century Fox.
Share this story with your friends!
---
Help us make Spot.ph better!
Take the short survey
Load More Stories