10 Film Studios Around the World That You Can Actually Tour
Lights, camera, action!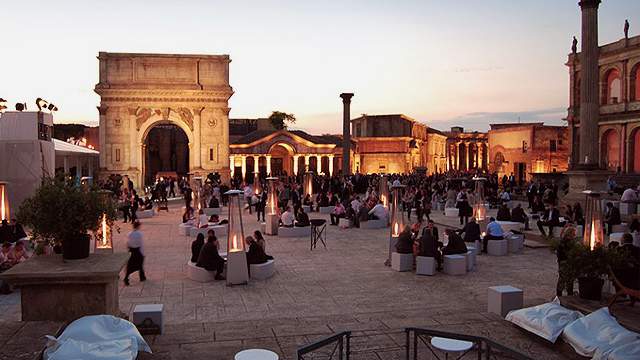 (SPOT.ph) While there are real-life places around the world that actually serve as the background of some of your favorite films, sets and studios are where the movie magic happens. They can turn a simple old warehouse into a village and an empty stage can be turned into anything from an alien planet to a fantasy world. So, we round up 10 movie studios from different parts of the world that you can add to your itinerary so you can see where your favorite movies and even TV series were made.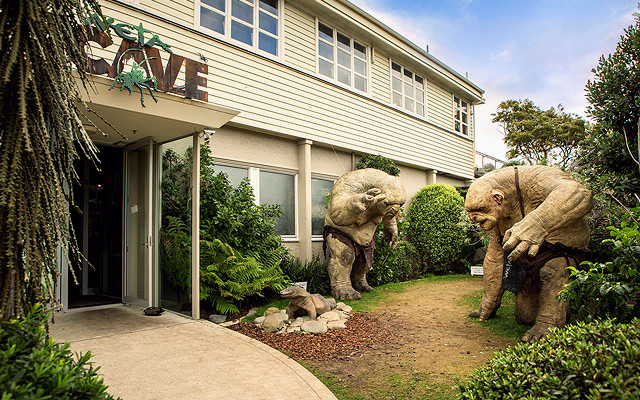 ADVERTISEMENT - CONTINUE READING BELOW
Weta Workshop
Camperdown Road, Miramar, Wellington, New Zealand
www.wetaworkshop.com
Any movie buff would know that New Zealand is where most of the scenes from The Lord of the Rings were shot. But a lesser-known fact is that the props and costumes for some of the biggest fantasy films (LoTR included) are also from New Zealand. When you go on a tour of Weta Workshop, you'll see where and how the important set pieces and costumes for District 9, King Kong, The Chronicles of Narnia, Thor: Ragnarok, and Blade Runner 2049 were made.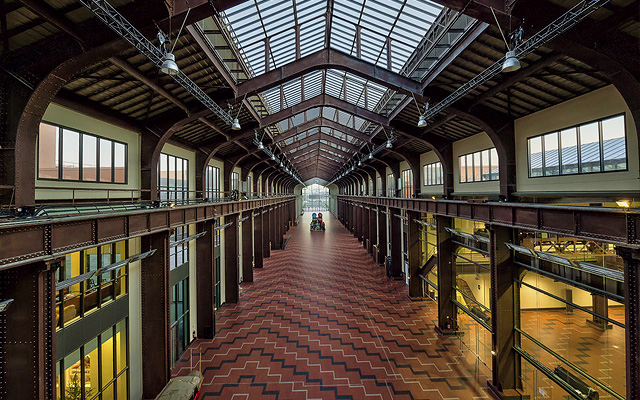 CONTINUE READING BELOW
Recommended Videos
Cité du Cinéma
20 Rue Ampère, 93200 Saint-Denis, France
www.citeducinema.org
The award-winning auteur Luc Besson does more than just produce, direct, and write films. He's the mind behind films like Nikita, the Transporter series, and the Taken series, but he also conceptualized the facility of Cité du Cinéma in France. They regularly have exhibits of memorabilia from well-known franchises like Star Wars and Harry Potter, and you can also take a tour around the grounds that actually used to be a power plant.
ADVERTISEMENT - CONTINUE READING BELOW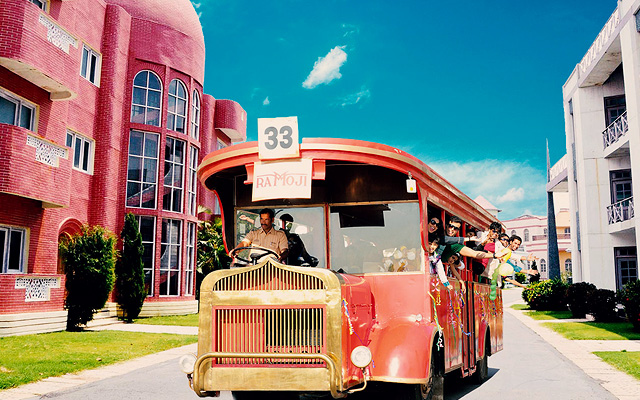 Ramoji Film City
Hyderabad, Telangana, India
www.ramojifilmcity.com
If you're looking to have exhilarating fun while also learning more about films, Ramoji Film City is your best bet. As the largest movie studio complex in the world with over 2,000 acres, they have permanent sets that will take you everywhere. You can visit their studios that can accommodate large live audiences to a typical suburban street, a replica of a North Indian town, and a Japanese garden among many more garden sets. They even have a full-blown theme park on the property complete with fun rides and games.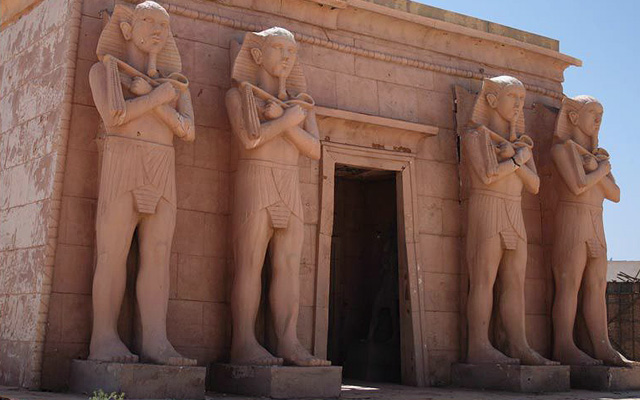 ADVERTISEMENT - CONTINUE READING BELOW
Atlas Film Studios
Ouarzazate, Morocco
www.studiosatlas.com
From Game of Thrones and Star Wars to Gladiator and Ben Hur, a lot of films have scenes featuring a vast, and almost surreal desert. There's no better place in the world to shoot those scenes than at the edge of the Sahara desert in Morocco. Though it's not backed-up by large film companies like other huge studios, the history of Atlas goes all the way back to the 1980s. Some of the sets on the quiet property may look quite dilapidated but it adds to the charm and "authentic" look of the place.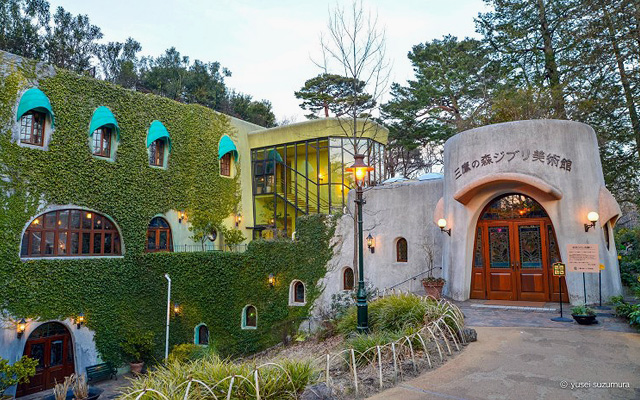 Studio Ghibli Museum
Shimorenjaku, Mitaka, Tokyo
www.ghibli-museum.jp
You'll be sure to get "spirited away" when you set foot in the museum dedicated to the famous works of Hayao Miyazaki. The artist designed the building himself and filled it with intricate details like spiral staircases and overhanging terraces that will make you feel like you're in one of his movies. There are rooms filled with rough sketches and different sources of inspiration like figures and photos. There's even a reading room and a special theater that screens an exclusive Ghibli short film.
ADVERTISEMENT - CONTINUE READING BELOW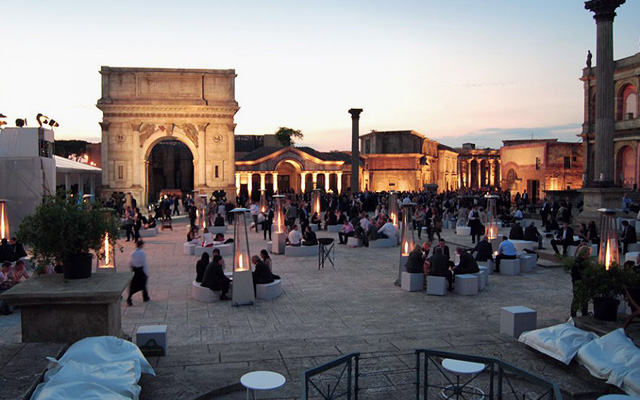 Cinecittà
Via Tuscolana, Rome, Italy
www.cinecittasimostra.it
With a large colosseum as the center of its entertainment in the old days, is it really a surprise that Rome would be home to Europe's largest studio? Cinecittà in Rome has a tour of their properties called "Cinecittà Shows Off." It includes a walk-through of permanent sets that depict ancient Rome, the Temple of Jerusalem, and Florence. Among the movies shot here were 2012's Romeo and Juliet and 2016's The Young Messiah (plus a Victoria's Secret commercial). They also have a workshop for kids and a concept store that has a restaurant and cinema-themed bookstore!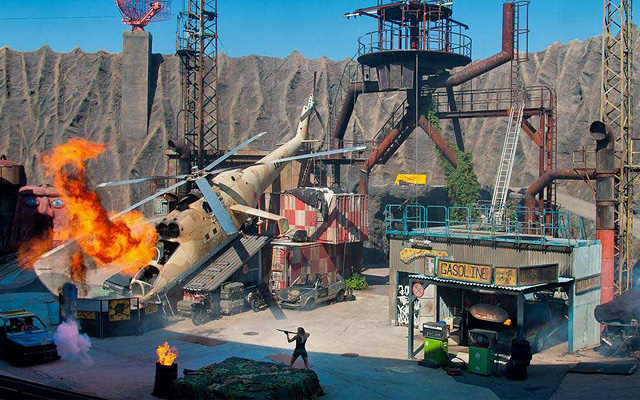 ADVERTISEMENT - CONTINUE READING BELOW
Babelsberg Film Studio
Potsdam, Germany
www.filmpark-babelsberg.de
There's a lot that goes into film aside from having the perfect set and location. You also have to have costume designers, makeup artists, stuntmen, cameramen, and even animal trainers. Filmpark Babelsberg has professionals reveal actual movie secrets and illusions and show you what it's like bringing a set to life. They can have you act out a scene on set clad in an actual costume!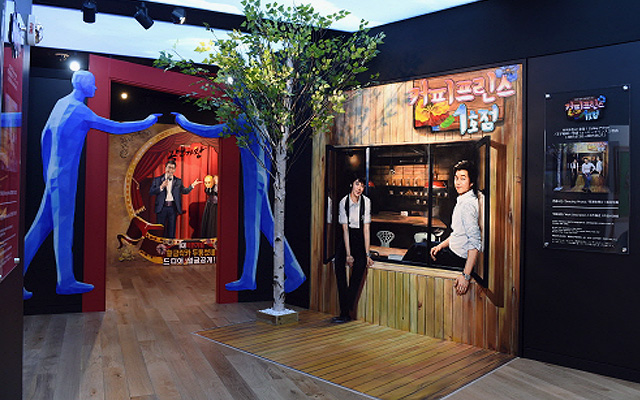 MBC World
Seongam-ro, Mapo-gu, Seoul, Korea
www.mbcworld.co.kr
If you're a K-Drama and/or K-Pop fan, MBC World would definitely be heaven for you. They use virtual reality and state-of-the-art technology so you can appear in your favorite show or your favorite band's music video. You can also dress-up in costumes from the shows Dae Jang Geum (a.k.a. Jewel in the Palace) and Gi Hwang Hoo (a.k.a. Empress Gi). Or you can participate in the studio audience of multiple programs, so you even have a chance to meet your idols!
ADVERTISEMENT - CONTINUE READING BELOW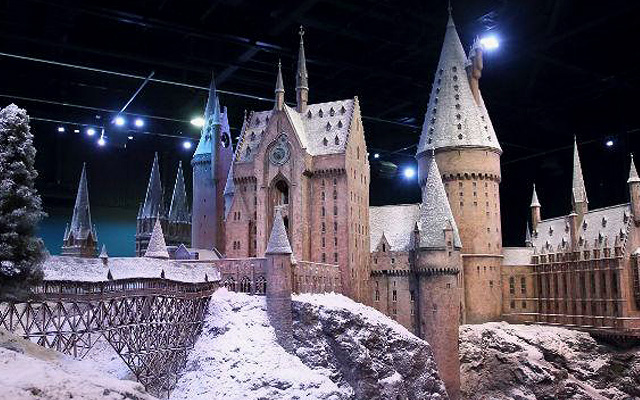 Warner Brothers Studio
Studio Tour Drive, Leavesden, London, United Kingdom
www.wbstudiotour.co.uk
Though there is now a themed area dedicated to the Wizarding World of Harry Potter in the Universal Studios in Florida, Los Angeles, and Japan, there's something about the real thing that Potterheads might just enjoy a bit more. After wrapping up the the second part of Harry Potter and the Deathly Hallows in 2010, the people behind the film preserved the intricately made props and costumes. They're now on display right beside the studios where the films were shot and they also show the special effects used so you can see how they make literal movie magic.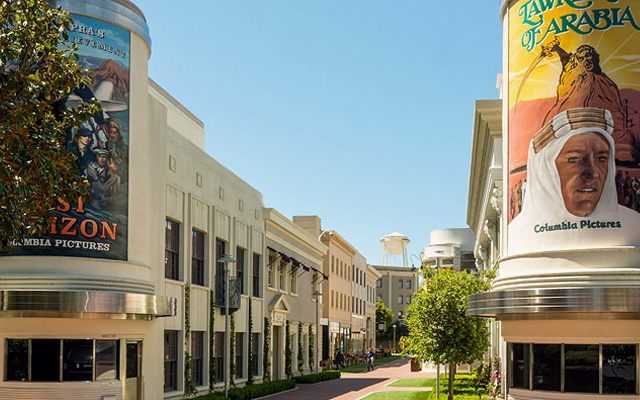 ADVERTISEMENT - CONTINUE READING BELOW
Sony Pictures Studio
Washington Boulevard, Culver City, California
www.sonypicturesstudiostours.com
Sony Pictures has been behind some of the decade's biggest blockbuster hits like Men in Black and Spider-Man and their studio tour lets you see the sound stages where these movies were made. The property is also home to the popular game shows Jeopardy! and Wheel of Fortune, so you can get on stage and pretend you just hit the jackpot. The Sony Pictures Museum also houses some artifacts from their films.
Share this story with your friends!
---
Help us make Spot.ph better!
Take the short survey
Load More Stories