Where to Go in Northern Italy, According to Call Me By Your Name
Relive Oliver and Elio's summer love story.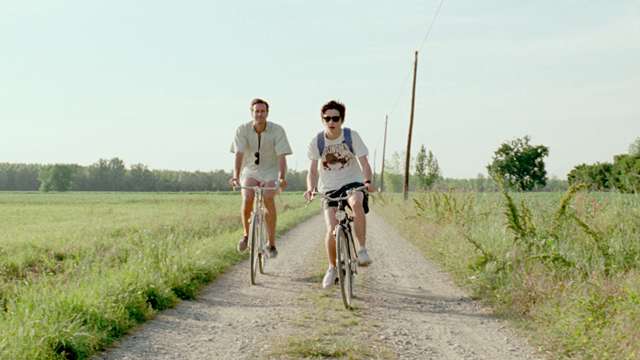 Luca Guadagnino's Call Me By Your Name is arguably a masterpiece. From the screenplay to the cinematography, various elements came together to exquisitely translate the André Aciman novel into film. Aside from the lauded performances of actors Armie Hammer and Timothée Chalamet, the setting—the small Lombardian town of Crema—helped set the tone.
ADVERTISEMENT - CONTINUE READING BELOW
The film follows the story of 17-year-old Elio Perlman and Oliver, an incredibly charming doctoral student. Set in the summer of 1983, Oliver arrives to intern with Elio's father and stays with the Perlmans at their 17th-century villa in Crema, Lombardy. Over the course of Oliver's three-week stay, the two tiptoe toward their eventual connection, with Elio going on a journey of self-discovery.
We loved the film so much, we wanted to learn more about the medieval town of Crema and neighboring Bergamo, the location of the film's third act. Here's what we found.
WHERE TO GO
The best way to get around Crema is by bike: Book one from BikesBooking. Most of the movie was set in Villa Albergoni, which is, sadly, closed to the public. You can indulge, however, in a bike tour of Moscazzano, starting from Villa Albergoni in Via Montodine up to Campagnola Cremasca which will take about 20 minutes—a route similar to Elio and Oliver's first bike ride.
ADVERTISEMENT - CONTINUE READING BELOW
The town center served as the perfect backdrop for the first few scenes. Exterior shots were taken at Via Federico Pesadori from where you can go to Piazza Duomo where Elio and Oliver took a cycling break. If you explore a bit, you'll be able to see the Crema Cathedral, Piazza Trento e Trieste, and the Terni Bondenti Palace.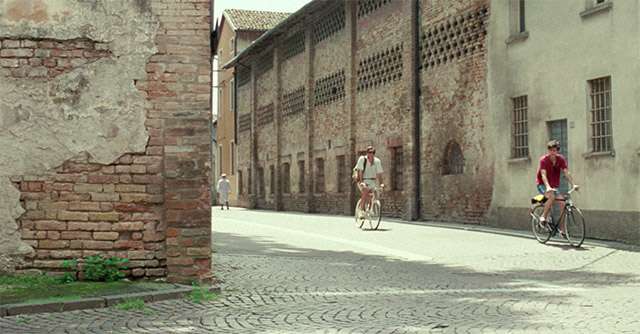 ADVERTISEMENT - CONTINUE READING BELOW
In the second act of the film, most of the scenes spent outside the villa were shot at Crema's lakes and country roads. The first was Laghetto dei Riflessi, where Elio and Marzia went swimming after dancing to The Psychedelic Furs' "Love My Way." The lake is 20 minutes by car or bike from the Piazza.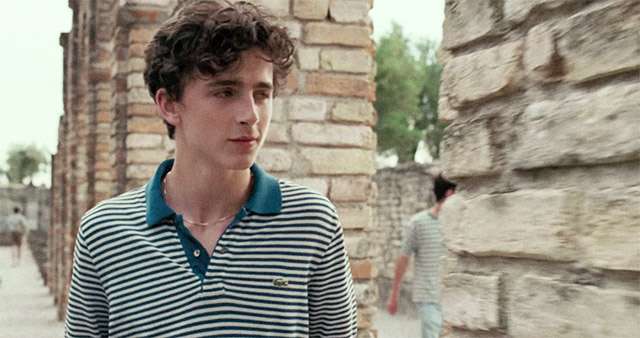 ADVERTISEMENT - CONTINUE READING BELOW
Lake Garda, the largest lake in Italy, served as the site of Mr. Perlman's archaeological dig. The scenes were shot in the province of Sirmione, accessible by car from Crema in under an hour and 30 minutes. You can also take the bus—trips start at 5:40 a.m.; travel time takes approximately three hours or less and costs €7.
One of the movie's most important scenes—when Elio asks Oliver whether it is "better to speak or die?"—takes place at Piazza Vittorio Emanuele at Pandino, Lombardy right in front of Castello Visconteo.
From there, the two travel to Elio's secret place and stop at Corte Palasio where they ask for water. The building seems to be in an open area in Terraverde-corte Palasio. The two then cycle through Capralba where they end up at Fontanile Quarantina, an open park where you can swim like Elio and Oliver did.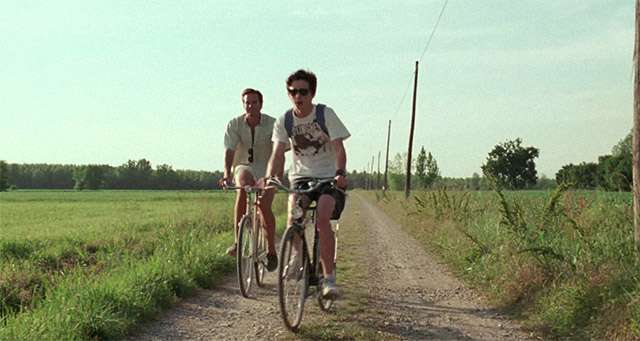 ADVERTISEMENT - CONTINUE READING BELOW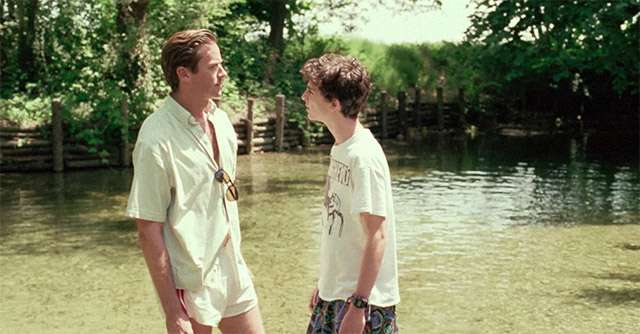 The third act is set in Lombardy where the two climb the Cascate Del Serio, Italy's tallest waterfall. The area is open on select dates and at select times which you can check here. While in Lombardy, you can travel to Bergamo where Elio and Oliver stayed. Fans of the movie have reported that the hotel scenes take place in Hotel Agnello d'Oro at 14 Via Gombito.
ADVERTISEMENT - CONTINUE READING BELOW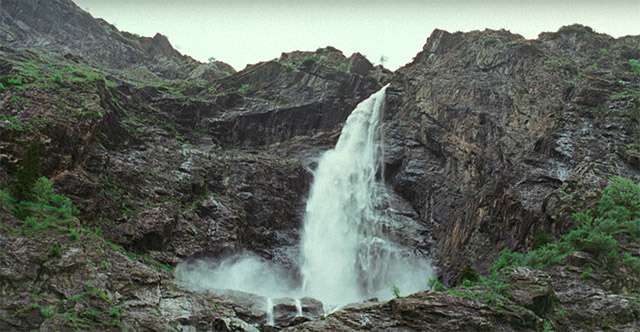 Cascate Del Serio in the film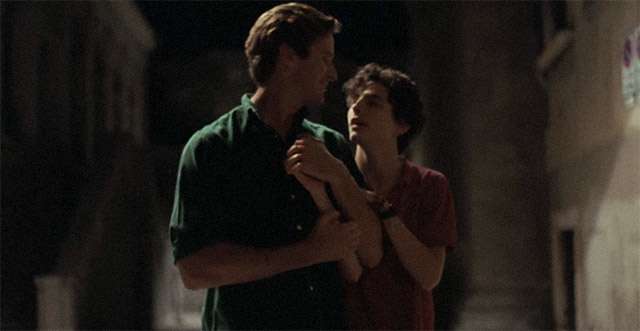 ADVERTISEMENT - CONTINUE READING BELOW
Later scenes filmed in Bergamo were set at 3 Piazza Rosate and the basilica at Piazza Padre Reginaldo Giuliani. The train scenes were filmed in Pizzighettone which is convenient as you can board from there and travel back to Milan. Click here for the train's schedules.
WHERE TO EAT
Unfortunately, there's no way to sample Mafalda's tortelli cremaschi (the main dish of Cremasca), but if you head to Piazza Duomo, you'll find plenty of cafés and bars. The exact café where Elio and Oliver had drinks doesn't seem to exist, and in its place is a local pharmacy next to a couple of quaint restaurants such as Botero, Vineria Fuoriporta, and Trattoria Quin.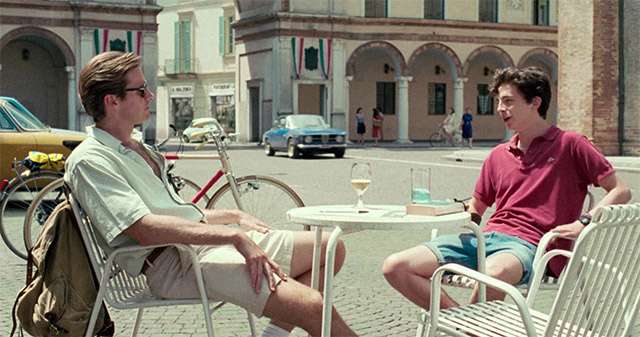 ADVERTISEMENT - CONTINUE READING BELOW
The local markets at Crema are the real highlight of Northern Italy. Via Verdi, a food market for fresh local produce is open all morning on Tuesdays, Thursdays, and Saturdays. The Piazza itself holds a market that sells porcelain, wrought iron, terracotta and gastronomic specialties of the region, on the fourth Sunday of each month.
Tortelli cremaschi
When in Bergamo, you can explore the many local markets, with one for almost every day of the week. On Mondays, there's the Piazzale Malpensata, a food market for fresh local produce. Every Tuesday morning, you can expect the Via Gemelli food market. Thursdays and Fridays have general food markets Via Promessi Sposi and Viale Pasteur respectively.
On weekends, there's more to choose from, starting with the Via Borgo 128, an organic food market that opens from 8:30 a.m. to 12:30 p.m., as well as Piazza Dante, an organic produce market that's open on the fourth Saturday of each month excluding January, July, and August. You can also look forward to an antique market at Piazza Vecchia e Lavatoio di via M. Lupo Mercantico, every third Sunday of each month excluding August. More details here.
ADVERTISEMENT - CONTINUE READING BELOW
WHERE TO STAY
Crema is approximately an hour away from Milan by train. The travel time is by no means a problem, but if you want to fully immerse yourself in the province, you can opt to stay at B&B San Clemente. Located in the city center of Crema, the bed and breakfast is conveniently located 40 kilometers away from Milano, Bergamo, Cremona, Pavia, Piacenza, and Brescia. The area is abound with markets, restaurants, bars, nightlife, and is only steps away from the Piazza Duomo.
Villa Albergoni, the actual location of the film, isn't open for lodging. To mirror Oliver's experience, you can instead stay at this countryside retreat located in Gradella di Pandino. The 220-square-meter property is much closer to Lombardy and boasts a large garden with an orchard. Gradella is inhabited by only 300 people, with only two restaurants and a known enclave for artists.
*This story originally appeared on Townandcountry.ph. Minor edits have been made by the Spot.ph editors.
ADVERTISEMENT - CONTINUE READING BELOW
Recommended Videos
Load More Stories