MOVIE REVIEW: Fifty Shades Freed Is a Steamy Climax That Satisfies
Dakota Johnson and Jamie Dornan almost bare it all in the last installment of the series.
(SPOT.ph) It's finally over. Ever since it was announced that the best-selling Fifty Shades trilogy by E.L. James would be hitting the big screen, diehard fans have been waiting for every possible  update. It's not a new thing for fans to avidly wait out every step of the movies' productions, either.
You might have flashbacks of just how wild Twilight fans were when the movies came out. And with the Fifty Shades books actually being based on (and are actually fan fiction of) the Twilight series, you can expect just the same fanfare when it comes to the movie adaptations. They follow every detail—from the casting process to just how faithful the movies are going to be to their beloved books.
Fans held their breath when the first movie in the trilogy, Fifty Shades of Grey, hit the big screen. But now, they can also breathe a sigh of relief because James Foley's Fifty Shades Freed, the last installment of the series, stays incredibly faithful to the books—almost to a fault. That fault being: the story and the characters don't have much space to move around and explore the full potential of the action-packed plot.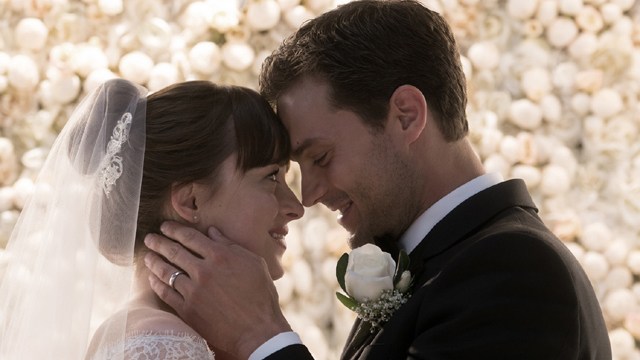 ADVERTISEMENT - CONTINUE READING BELOW
Fifty Shades Freed picks up right where Fifty Shades Darker ends. Anastasia Steele (Dakota Johnson) is now blissfully married to Christian Grey (Jamie Dornan) and enjoying their new life together as husband and wife, traveling around the world with luxuries only the Grey family could afford. And while they still use the Red Room of Pain every now and then, they've since decided not to strictly adhere to Christian's previous rules.
But their life of ignorant bliss is cut short when someone breaks into Christian's office and steals files about him and his family. They immediately suspect Jack Hyde (Eric Johnson), Ana's former boss who gets fired after he assaults her in the previous film. They get into a couple of intense run-ins—one including a high-speed car chase, how about that?—but there's another surprise Ana and Christian didn't see coming: Ana's pregnant.
CONTINUE READING BELOW
Recommended Videos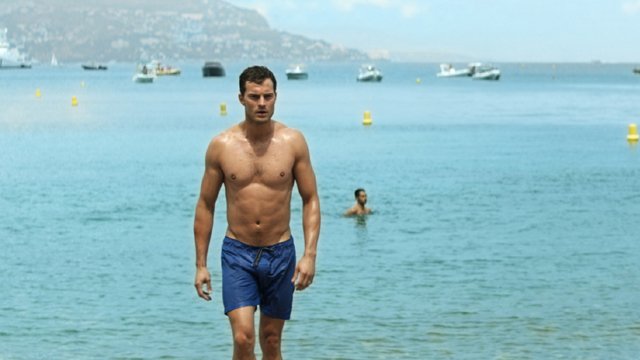 ADVERTISEMENT - CONTINUE READING BELOW
Given that it's the most action-packed story of all three, you would expect that they would hold up the excitement throughout the film. Yet, what would keep audiences on the edge of their seats are the gratuitous scenes between the two leads—which, in all fairness, were leveled up from the previous two. You'll find yourself wondering if the actors actually signed a contract to bare it all, because they cut it awfully close and at one point, you'd think they actually will show it all.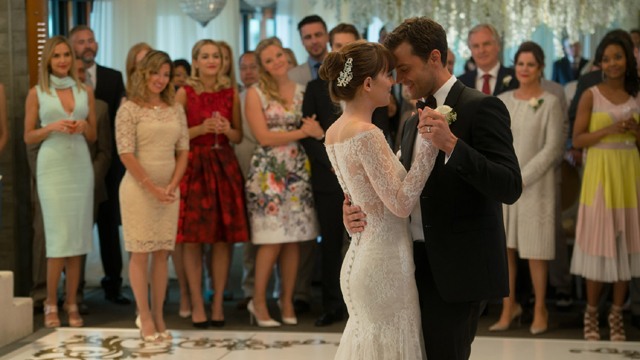 There's a noticeable effort in the movie to show the change of relationship dynamics between the two—from one wherein Christian refuses to commit and compromise to one with Ana gaining more confidence as his partner. There's a standout scene near the climax (no pun intended) that almost all couples have been through. It highlights the conflicts for Johnson's character and shows that despite their lavish lifestyle and unconventional interests in the bedroom, they still have the same problems that normal couples do. You just can't help but side with one of the two when they start arguing.
ADVERTISEMENT - CONTINUE READING BELOW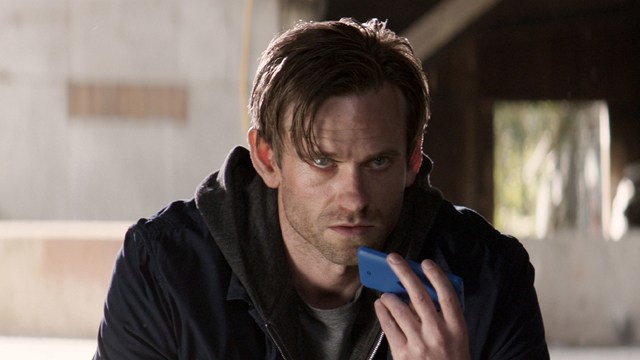 But there are also times when the story keeps hitting a dead-end when they fight about their stubborness and trivial matters (like what name the newly-wed Ana should use in her e-mail address.) You start to notice that the film has bared it all (again, no pun intended) in the first two installments and they've run out of plot points to work with. And what material they could have expounded on, were compressed into the last quarter of the film. There were some scenes that could have been more intense had fear been built up more throughout the movie. There was an attempt to build on the suspiciousness of the characters, but they fail to rise to the occasion of being an actual threat.
The same goes with Ana's emotional connection with the characters apart from Christian. She brings up more than a couple of times the importance of her spending time with her friends. Yet, you still don't feel that she cares for them enough to go through anything drastic for them, which is why the last quarter of the film feels so detached from the rest.
ADVERTISEMENT - CONTINUE READING BELOW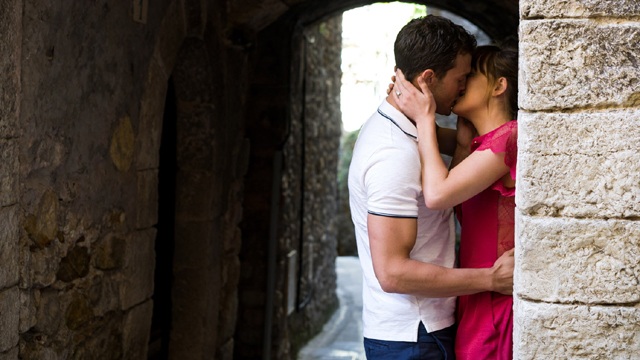 The characters are tied down and they didn't have much space to move around and explore their boundaries, though they had the potential to. Despite this, though, the movie lives up to the larger-than-life world that the previous installments have dreamed up. Fifty Shades of Grey has a chopper and Fifty Shades Darker has a yacht. Fifty Shades Freed has a private plane, incredibly fast cars, and a surprisingly simple but still wonderful house for the newlyweds.
And while the action-packed sequences would get you excited, it doesn't get steamier than the raunchy sex scenes between the two leads. You'd think the sex scenes would stop at one point, but they just keep coming and coming. But, rather than have the scenes as an added bonus to the story, they've woven it in to serve as a way to connect the other plot points of the story. They depict the ups and down of Ana and Christian's relationship and implies that their sex life—though they want it to be—isn't separate from their problems in real life.
ADVERTISEMENT - CONTINUE READING BELOW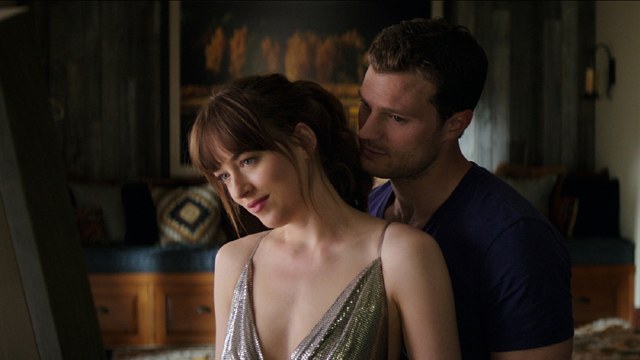 All in all, the film shows the limitations of the characters, as they could have been expounded on more through the movie while building a better connection between them to further the movie's impact. However, it was a film that stayed faithfully true to the books, which is probably done in service to the hordes of fans that followed the books and the film series. There's also no shortage of heart-pumping scenes to get audiences excited in more ways than one. The Fifty Shades series has been a wild ride ever since its beginning and Fifty Shades Freed gives it the much-awaited climax it deserves.
RATING: 2.5 out of 5 spots
Fifty Shades Freed is out in theaters today, February 7.
Photos courtesy of United International Pictures
Share this story with your friends!
---
Help us make Spot.ph better!
Take the short survey
Load More Stories