MOVIE REVIEW: Black Panther Makes the Leap to Become One of Marvel's Best Movies to Date
Chadwick Boseman and Michael B. Jordan claw it out in this grand spectacle.
(SPOT.ph) "Wakanda Forever!" This is the battle cry of the fierce warriors of Wakanda, the fictional African nation set in the Marvel Universe. If the film had spent every minute exploring Wakanda, it may very well be viewers' battle cry as well. The fully realized, beautifully rendered, absolutely jaw-droppingly stunning city of Wakanda is, as cliché as it sounds, a character all on its own—alive and colorful and unique. There was not one time that the film felt like it was overstaying its welcome in this glorious and magnificent city. The buildings! The culture! The tradition! The charm! The outfits! Who wouldn't want to live in Wakanda forever?
Black Panther, the 18th film in the Marvel Cinematic Universe is not as action-packed as The Winter Soldier or as hilarious as Thor: Ragnarok, but that's because Black Panther is its own thing. It doesn't even feel like a superhero movie or a Marvel Cinematic Universe (MCU) movie for most of its runtime, born of its own conconction of Marvel's best tropes, a sprinkle of Lion King, and epic family tales like Game of Thrones. Instead of cheesy villains, comic-book silliness, and a reliance on explosions, this is a film filled with touching family drama, gorgeous costumes, spy thrills, grounded storytelling, a message that speaks to the real world and our times today of racial injustice and inequality, and is generally Marvel Studios at its most grown-up.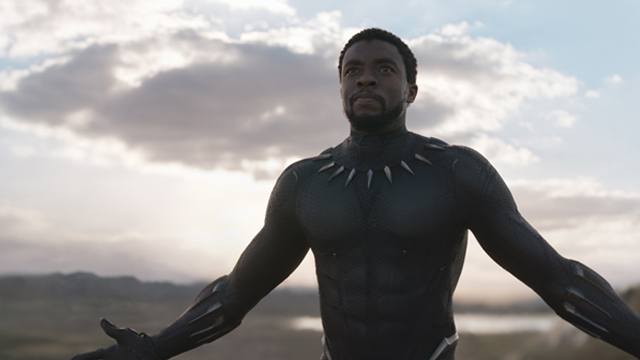 ADVERTISEMENT - CONTINUE READING BELOW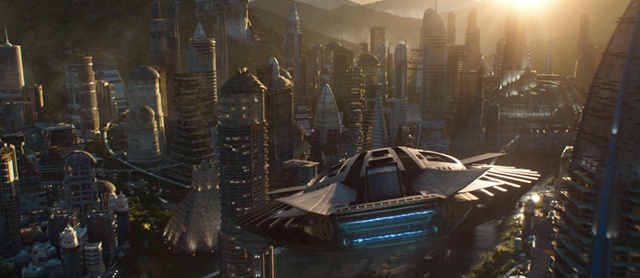 CONTINUE READING BELOW
Recommended Videos
Black Panther picks up just a week after the events in Captain America: Civil War (the film where Black Panther is introduced), with T'Challa or the current Black Panther (Chadwick Boseman) returning home to Wakanda to be crowned King. To the outside world, Wakanda is seen as a Third World country of farmers. In reality, Wakanda is the most technologically advanced city, sitting on a massive rock of vibranium (the hardest metal on the planet, which is what Captain America's shield is made out of) and it's been hiding its technological advances from the world all these years.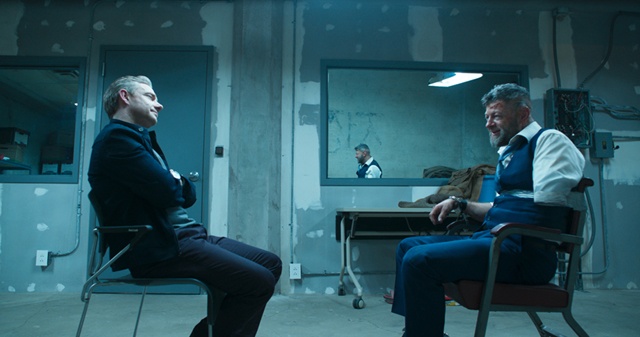 ADVERTISEMENT - CONTINUE READING BELOW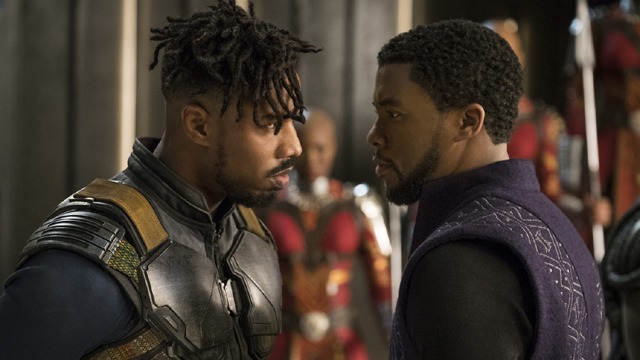 During his coronation, two men back in London claim to have true knowledge of Wakanda—Erik "Killmonger" Stevens (Michael B. Jordan) and Ulysses Klaue (Andy Serkis)—and have joined together to try and steal more of Wakanda's vibranium and secret tech. To prevent attacks and exposure, T'Challa enlists the help of his fellow Wakandans, including his all-female special forces the Dora Milaje (with their General Okoye, played by Danai Gurira), a spy (and his ex-girlfriend) named Nakia (Lupita Nyong'o), his sister (Letitia Wright) and CIA agent Everett Ross (Martin Freeman) to try to protect Wakanda from outsiders.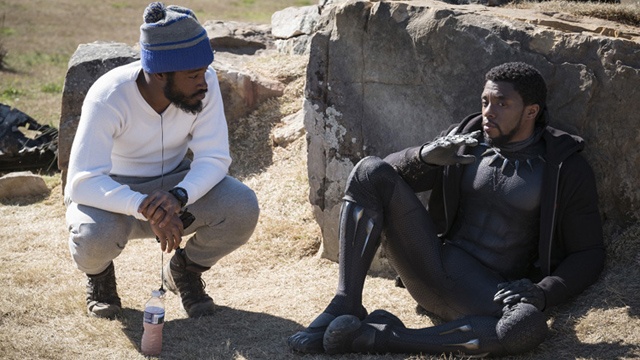 ADVERTISEMENT - CONTINUE READING BELOW
Director Ryan Coogler has only made three feature films (Fruitvale Station and Creed being his first two), and he's already proven himself to be one to watch. Coogler's films, no matter the genre, burst with energy. He directs films with a purpose to entertain and to engage the eyes and the ears. Within every frame, there is something to admire, and within every scene, you're never not hearing or feeling something, whether it's the brilliant bop of a score, or the excellent sound design that makes all the tech seem real. Black Panther is just never-ending in what there is to discover on-screen, never resting—on repeat views, it wouldn't be a surprise to see something one hadn't seen before. 
While the movie is certainly grand in most aspects, the attention to detail is unmistakable. The Wakandan outfits are some of the most brilliant costumes on-screen today, not just in superhero films but among all genres. Influenced by African culture, the clothes are bright and eye-catching, from the armor to the coronation dresses to even the casual attire. The score's mix of hip-hop, R&B, and traditional African music, and the soundtrack curated by rapper Kendrick Lamar complement each other and the film, giving new dimension to MCU.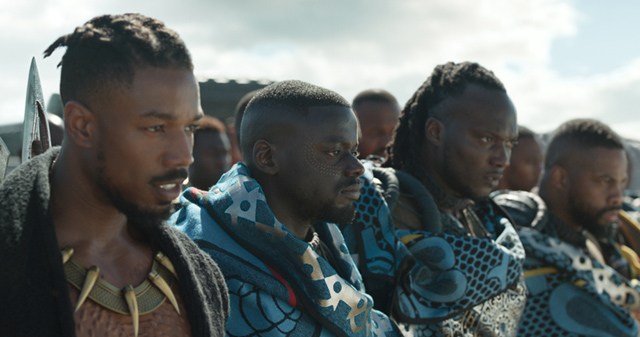 ADVERTISEMENT - CONTINUE READING BELOW
At Black Panther's core is a brilliant cast, rivalling previous MCU films in pure acting prowess. Chadwick Boseman really settles into his role as T'Challa—a king who isn't quite ready to rule without his father, and returning players Martin Freeman and Andy Serkis are equally fun to watch. Newcomers to the MCU, Get Out's Daniel Kaluuya, This is Us' Sterling K. Brown, Winston Duke, and Forest Whittaker all get wonderful moments to shine. Michael B. Jordan, as villain Erik Killmonger, joins Tom Hiddleston's Loki and Michael Keaton's Vulture as MCU's best villains. Not only does he have a legitimate reason, but he's played with such cool intensity by Coogler's muse (Jordan has been in all three of his films). That said, it is the women of Wakanda that really steal the show.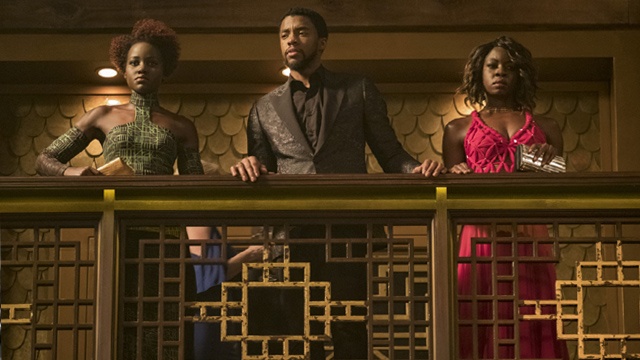 Anyone who has seen The Walking Dead knows how great Danai Gurira can be as an action heroine, and she shines as Okoye, the general of the Dora Milaje, but she's given more than just kicking ass to do. She's effortlessly charming but also frightening as she cuts foes down, and then when things get emotional, Gurira doesn't hold back. A scene opposite Lupita Nyong'o's Nakia midway through the film is a powerful, emotional highlight. Nyong'o is also predictably excellent as T'challa's childhood friend and badass spy, finally getting to showcase that Oscar-winning talent after playing motion-capture roles for Disney (The Jungle Book and Star Wars) over the last few years. Letitia Wright, who Black Mirror viewers will recognize, is a true comedic standout as T'Challa's millennial genius sister Shuri—a girl with a penchant for memes, music, and science. Not to forget Angela Bassett as T'Challa's mother, bringing effortless regality to the proceedings.
ADVERTISEMENT - CONTINUE READING BELOW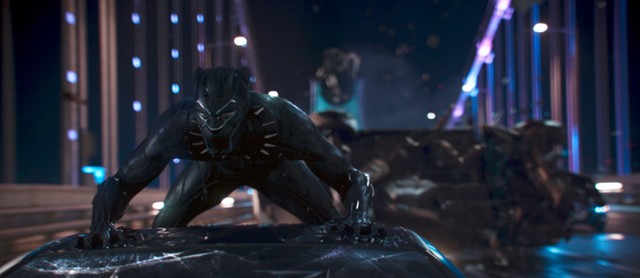 Surprisingly, if there is anything that Black Panther really struggles at, it's a great action sequence. While its world-building is top of the class, its crafts are gorgeous, and its acting near perfect, the action sequences aren't really anything special, but one scene does buck that trend, taking place in a casino and spilling onto the streets of South Korea—the best fight scene in the film.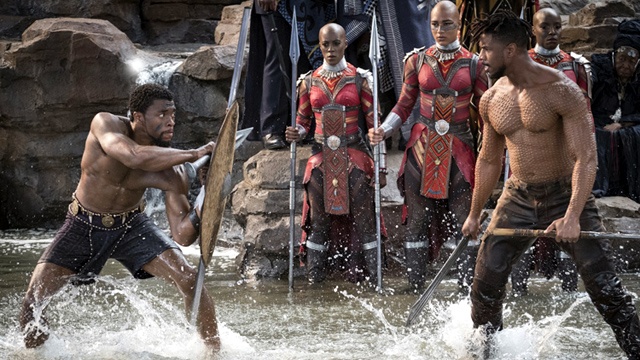 ADVERTISEMENT - CONTINUE READING BELOW
Black Panther's story is unlike anything MCU has done. Even if its last act falls under Marvel's usual, you've already gone through such a riveting, new experience that everything still feels different in the best way. The film has such a huge load to carry, with expectations, with the current state of the world, and it doesn't throw that opportunity away. We may not be of African descent, but there's no denying how perfectly this film handles that responsibility. You can feel the importance of this film, the representation and the celebration of a people, especially in its beautiful final scenes. Black Panther is as inspiring as it is inspired, and we would be so lucky to book a return trip to Wakanda.
Rating: 4.5 out of 5 spots
Black Panther is out in theaters nationwide on February 14, with sneak previews in select cinemas on February 13.
Photos courtesy of Marvel Studios
Share this story with your friends!
---
Help us make Spot.ph better!
Take the short survey
Load More Stories