Top 10 Most Badass Fight Scenes From the Movies
Fight!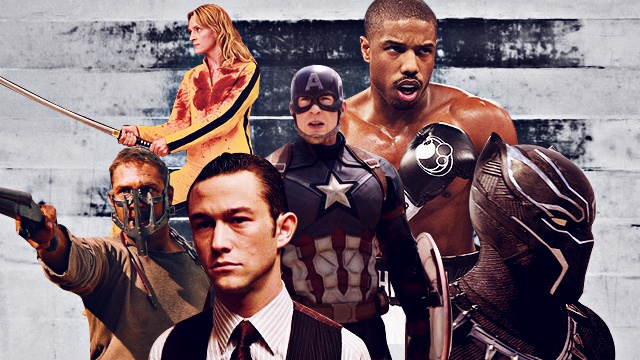 (SPOT.ph) Sigourney Weaver battling an alien, a bullet-ridden John Woo action sequence, Neo stopping bullets, Luke vs. Vader, any Bruce Lee or Jackie Chan sequence—we've witnessed some pretty incredible fight scenes throughout film history. From the expertly choreographed, to the spectacular, jaw-dropping explosions, to the emotional and powerful, a really terrific and memorable fight scene can elevate even the most banal of action movies. With the evolution of film production and technology, fight scenes have only gotten more ambitious, with some of the very best taking place over the last 18 years. This list will obviously not name all of the best, but these 10 are great representations of the fantastic fight scenes of the 21st century so far.
10. Airport battle from Captain America: Civil War (2016)
Directed by: Anthony and Joe Russo
Marvel Cinematic Universe films rely a lot on CGI to build their blockbuster action sequences, and while Winter Soldier brought the Captain America franchise into a more grounded style of action, there was something so incredibly special about Civil War's Avenger-versus-Avenger setpiece. Team Iron Man and Team Cap square off in a lengthy fight scene that is as action-packed as it is filled with special character moments. Not only did this introduce Spider-Man, Ant-Man, and Black Panther into the main story of the Avengers, but it moved forward the stories of all those involved, as well as let this huge cast interact with each other.
ADVERTISEMENT - CONTINUE READING BELOW
9. Bourne vs. Desh from The Bourne Ultimatum (2007)
Directed by: Paul Greengrass
The Jason Bourne series is known for its more intelligent take on the spy-action genre, as well as its grounded action, shaky camerawork, and intensely choreographed fight sequences. As a whole, the Bourne series had some very cool, slick, hand-to-hand combat scenes, but one of its most famous and recognizable is when Bourne (Matt Damon) chases a man named Desh (Joey Ansah) through rooftops and windows, with that insane shot that follows Bourne jumping from one balcony through a window, leading to a thrilling fist fight that really showcases what director Paul Greengrass is so good at when it comes to action.
CONTINUE READING BELOW
Recommended Videos
8. Hotel room showdown from Haywire (2011)
Directed by: Steven Soderbergh
With all these CGI-enhanced action sequences and fight scenes in action movies nowadays, Steven Soderbergh's brutally realistic Haywire stood out. Casting legit MMA fighter Gina Carano as the female lead was definitely an inspired choice in making every punch, kick, choke, and movement look as real as possible. In this clip, she has a showdown with Michael Fassbender in a darkly lit hotel room, with each shot seemingly bone-crunching, and every little bit that involves the hotel room—the lamp, the wires—looking like they were fighting on the fly. Haywire was outstandingly minimal in a world full of explosions, and that's what makes it special.
7. Boxing match from Creed (2015)
Directed by: Ryan Coogler
Robert de Niro as Jake LaMotta gave one of the most amazing performances in Raging Bull in 1980, including its terrific boxing sequences, and while the Rocky films had their cheer-worthy scenes, nothing quite matches the technical marvel that future-Black Panther director Ryan Coogler and his crew achieve in this one-take boxing match featuring Adonis Creed (Michael B. Jordan). Weaving in and out of the match, in the ring, to the crowd, to Rocky (Sylvester Stallone) at ringside, back to the fight with no cuts, this was a beautifully choreographed dance disguised as a brutal boxing match, and nothing quite matches its mix of beauty, technical achievement, and brutality.
ADVERTISEMENT - CONTINUE READING BELOW
6. Weaponized one-on-one from Crouching Tiger, Hidden Dragon (2000)
Directed by: Ang Lee
Crouching Tiger, Hidden Dragon was the crossover hit that really launched tons of "wuxia" or martial arts films from China, and while films like Hero and House of Flying Daggers have incredible, mind-blowing action scenes, some of the best came from Crouching Tiger. There's the fight in the restaurant, there's the gravity-defying battle atop the bamboo forest, but the most technical, most thrilling, most brilliant is also one of the simpler ones. Here, Zhang Ziyi and Michelle Yeoh's characters square off in an intense, weapon-filled one-on-one. Not only is the weapon choreography unmatched, it adds levels of danger, comedy, and thrill, with two badass women trying to destroy each other.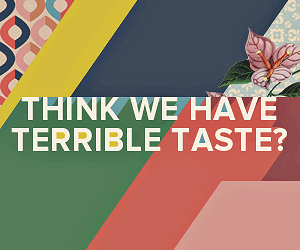 5. Zero-gravity hallway from Inception (2010)
Directed by: Christopher Nolan
Inception loves to play with your mind, both within the story and in Christopher Nolan's mind-bending style of filmmaking. This hallway scene was both—it played with people's minds as characters lose footing, run on walls, float, all while trying to kick the hell out of each other, and it had people going "How did they do that?!" Cue all the behind-the-scenes footage of Joseph Gordon Levitt flipping around in a rotating set. This magical action sequence in Inception may not have the most brilliant fight choreography like others on this list, but the way it was done, and the effect it has within the film (as well as how its edited together with the car chase sequence) really makes for a grand fight scene.
ADVERTISEMENT - CONTINUE READING BELOW
4. Fight in the kitchen from The Raid 2 (2011)
Directed by: Gareth Evans
To be fair, you can choose just about any action sequence from Gareth Evans' absolutely frenetic and fantastic Raid films. Each fight sequence is full of energy and stellar choreography, but has a lot of character moments and progression as well. It's not a fight for the sake of two guys beating each other up—the scene progresses and gets bigger and badder. For example, this final fight scene in a beautiful white kitchen gets crazier and more brutal as the two men move around it, messing up the floors, destorying glasses of wine and more. Brutal, intense, unpredictable, and surprising, all of which makes a fight scene memorable.
3. The Corridor from Oldboy (2003)
Directed by: Park Chan-wook
One-take action sequences are becoming more and more commonplace now because they're cool and brave and a really stunning piece of filmmaking, but Park Chan-wook's incredible three-minute corridor sequence in Oldboy is one of the first things you think of when it comes to long take action scenes. A lot of people have compared it to a side-scrolling video game, but really, it's just a very expertly choreographed, excitingly filmed long take about a guy destroying dozens of guys with a hammer and his hands and feet. It's a thrilling piece of filmmaking, but it's also just exactly what you want from a fight scene—cool, thrilling, bad-ass, exciting, and ultimately, unique.
2. The House of Blue Leaves from Kill Bill Vol. 1 (2003)
ADVERTISEMENT - CONTINUE READING BELOW
Directed by: Quentin Tarantino
We had only seen a little bit of what The Bride (Uma Thurman) was capable of by the time she strolls into the House of Blue Leaves, so what goes down in the next few minutes is both shocking and amazing. The Bride slashes and hacks her way through O-Ren Ishii's goons called the "Crazy 88", and Quentin Tarantino throws just about everything that has inspired him in film that he can at the screen. Moving from in and out of the rooms into the restaurant proper, and then going from black and white to colored, Tarantino holds nothing back—nor does Thurman, giving it her absolute all physically. It's a brilliant, bloody affair unlike anything you've ever really seen, and when it ends, you're left breathless but wanting more.
1. Race back to the Citadel from Mad Max: Fury Road (2015)
Directed by: George Miller
George Miller brought everything to Mad Max: Fury Road, and just like The Raid, you can basically pick any bit of action and it would still rank atop this list. A thrilling car chase, fantastic and exciting hand-to-hand combat, story progression, spectacular (and practical) explosions, character moments—Fury Road had everything you want in a fight scene, and more. Badass lady with one arm? Sure. Creepy guy with flaming electric guitar? Check. Bunch of old and young women squaring off against skinny men painted white? Lots of it! The race back to the Citadel at the second half of the film—one that included said flaming guitar, swinging poles with people hanging on them, guys chained to cars, cars with spikes, character deaths, and more—was a real spectacle that wasn't reliant on CGI, but in an understanding of the action that was taking place on screen, and presenting it the best way possible.
ADVERTISEMENT - CONTINUE READING BELOW
Share this story with your friends!
---
Help us make Spot.ph better!
Take the short survey
Load More Stories