10 Classic Love Stories You Should Have Already Watched At Least Once
Because love never goes out of style.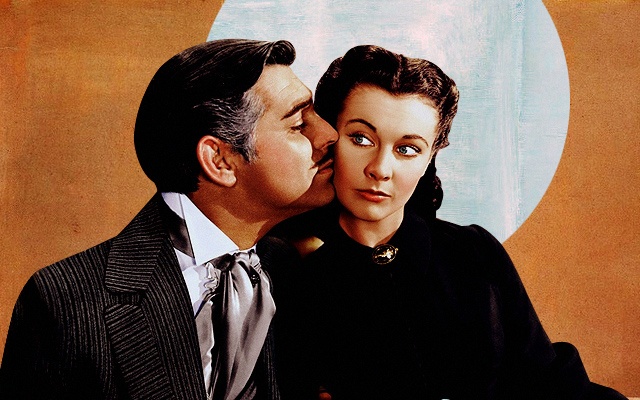 (SPOT.ph) Throughout the years, people have been creating and watching movies about love to reinforce the idea that love is indeed all around us. While the notion of romantic love has changed throughout the decades, one thing is certain: You can never go wrong with watching films to chase the blues away. Here are some timeless tales of heartbreak and hope.  
Casablanca (1942)
Directed by: Michael Curtiz
Based on an unproduced stage play called Everybody Comes to Rick's, Casablanca is a film about two lovers who meet in the a wrong place and at the wrong time. The movie is set in a time when there are rising tensions between nations, with people fleeing their countries to seek refuge in America. And where is the epicenter of all these tensions? At the nightclub and upscale gambling den, Casablanca, of course. Owned by American Rick Blaine (Humphrey Bogart), who finds himself with letters of transit that will allow anyone safe travel in German-controlled Europe, Casablanca becomes the stage for the dramatic events that follows. And when his ex-lover Ilsa Lund (Ingrid Bergman) walks through his doors once again, it can only spell trouble. Fun fact: This movie was produced shortly before World War II broke out and production had to be rushed just so they can avoid the war.
ADVERTISEMENT - CONTINUE READING BELOW
Gone with the Wind (1939)
Directed by: Victor Fleming
Based on an epic romance novel of the same name, Gone with the Wind tells the story of Scarlett O'Hara (Vivien Leigh), an heiress to the vast estate of the Tara plantation in Georgia. Scarlett had been perpetually in love with Ashley Wilkes (Leslie Howard), who is unfortunately married to his cousin. To add to this emotional blow, Scarlett and her family lost everything during the Civil War. Scarlett must now do everything to recover Tara. At the same time, she meets the rogue Rhett Butler (Clark Gable), who captures her attention. As she builds herself up to be the new matron in her family, Scarlett is constantly torn between her feelings for Ashley and Rhett.
An Affair to Remember (1957)
Directed by: Leo McCarey
Nickie Ferrante (Cary Grant) and Terry McKay (Deborah Kerr) meet aboard a transatlantic cruise ship from Europe to New York. They become friends and though they have feelings for each other, they have their respective partners. Despite this, they continue as friends and Nickie even invites Terry to visit his grandmother when the ship anchors on a Mediterranean coast. When they finally reach New York, they promise to meet each other on top of the Empire State Building after six months, if they have succeeded in their careers and have managed to end their relationships with their current lovers. On the agreed day, Terry doesn't make it because of an accident and Nicki is led to believe that Terry doesn't feel the same way about him. But, as fate would have it, the two would meet again.
CONTINUE READING BELOW
Recommended Videos
Breakfast at Tiffany's (1961)
Directed by: Blake Edwards
Audrey Hepburn's Holly Golightly from Breakfast at Tiffany's became the precursor to today's manic pixie dream girls. Her iconic look—black dress, black gloves, tiara—became a go-to costume of girls everywhere during Halloween. Though she looks like royalty, Holly has a past as a party girl who escaped from Texas to live in New York with the socialites. Happy about not having anything permanent in her life, she suddenly meets aspiring writer Paul Varjak (George Peppard) and the two unwittingly fall in love. The only problem is that Holly only dates boys with a trust fund and Paul is basically penniless.
When Harry Met Sally (1989)
Directed by: Nora Ephron
Can a man and a woman just be friends? This movie centers around that immortal question. The story follows Harry Burns (Billy Crystal) and Sally Albright (Meg Ryan) who meet during a cross-country drive and through their 12 years of chance encounters in New York City. Meg Ryan's unforgettable diner scene is one that's been immortalized in spoofs and satires for decades—and reason enough to watch this at least once in your life.
Pretty Woman (1990)
Directed by: Garry Marshall
In a chance encounter, prostitute Vivian Ward (Julia Roberts) meets business tycoon Edward Luis (Richard Gere). After charging Edward U.S. $20 for helping him navigate through the wrong side of town, Vivian receives another proposition from Edward: Be his girlfriend for the next six days. Of course, Edward wants Vivian to change her outfit, but after six days, Vivian may just change Edward more than he could change her.
ADVERTISEMENT - CONTINUE READING BELOW
Sleepless in Seattle (1993)
Directed by: Nora Ephron
Sleepless in Seattle is one of the longest and possibly even the most romantic meet-cute stories in movie history. After his wife dies, Sam Baldwin (Tom Hanks) somehow ends up getting nudged by his son Jonah (Ross Malinger) to express his grief for his late wife on air. His heartfelt message makes women everywhere fall in love with him, including journalist Annie Reed (Meg Ryan). Annie writes a letter to Sam, expressing her intent to meet him. What happens after is a series of almost-encounters between the two could-be lovers, that ends in a romantic climax on top of the Empire State Building.
Sense and Sensibility (1995)
Directed by: Ang Lee
Written by Jane Austen during the 1800s, the novel Sense and Sensibility tells the story of the Dashwood sisters who have very different personalities. Elinor (Emma Thompson), the eldest, represents "sense" or practicality and tact, while the younger Marianne (Kate Winslet) embodies "sensibility" which back in Austen's day, meant emotion and passion. The two sisters, both practically homeless after being cheated out of their inheritance, fall in love with men who are just out of reach and maybe even emotionally unavailable. The sisters deal with their boys the best ways they know how while being one other's support system and while still hoping for a happy ending.
My Best Friend's Wedding (1997)
Directed by: P.J. Hogan
Julianne a.k.a. Jules Potter is a food critic who one day receives a call from her best friend Michael O'Neal. Mike announces he's getting married but not to Jules, despite their agreement to be married to each other as soon as they turn 28. Instead, he's met rich girl Kimberly (Cameron Diaz), who's basically the complete opposite of Jules. With the sudden realization that she's in love with Mike, Jules is out to stop the wedding at all costs.
ADVERTISEMENT - CONTINUE READING BELOW
You've Got Mail (1997)
Directed by: Nora Ephron
It might be the usual now to start relationships online but back in '97, it was the exception. This was how Kathleen Kelly (Meg Ryan) and Joe Fox (Tom Hanks) fell in love. Using the aliases "Shopgirl" and "NY152," they start a friendship in a chatroom for people over 30. The only problem is they haven't actually met each other in real life and they don't know each other's real names. But in the offline-slash-real world, Kathleen and Joe are business rivals. They both own competing bookstores and they run into each other in awkward social situations. It's only a matter of time before they find out that they're Shopgirl and NY152, the faceless strangers who captured each other's hearts in cyberspace.
Share this story with your friends!
---
Help us make Spot.ph better!
Take the short survey
Load More Stories