(SPOT.ph) Can you imagine a horror movie built around silence? While all other horror movies capitalize on screams, bumps, and creaks, for the most part A Quiet Place employs silence to up the creep factor. There are scenes when it gets so quiet, you can hear the guy eating popcorn a few rows over and the projection machine whirring behind you. But here, silence doesn't signify a reprieve. On the contrary, it serves as a constant foreshadowing.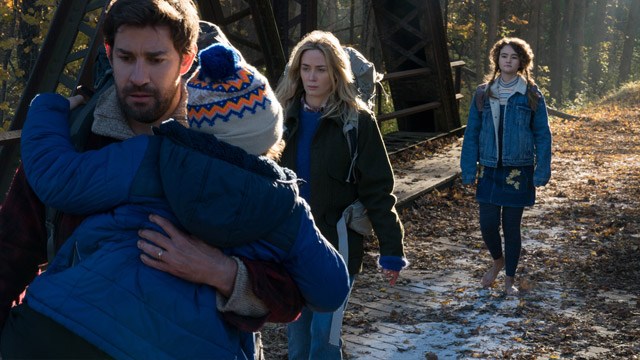 Led by couple Lee (John Krasinski) and pregnant wife Evelyn (Emily Blunt), viewers first meet the Abbott family at the center of the story, in which they are padding around barefoot in an abandoned corner store. They talk in sign language and whispers. You immediately understand that silence is paramount to survival. This is a post-apocalyptic world: The streets are deserted and they are a scavenging party of five. The stakes are also set within the first few scenes: You have a sickly child, a deaf daughter, and a toddler running around the store, always an inch from knocking something over and making a clattering noise.
ADVERTISEMENT - CONTINUE READING BELOW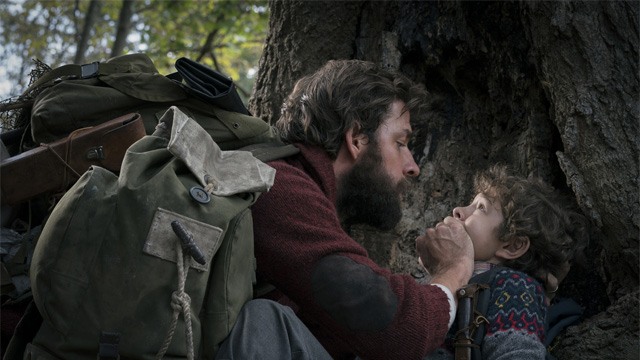 You learn about what brought on the end of the world from quick shots of newspaper headlines fluttering in the breeze, but the origin of the creatures is never revealed or explained (perhaps in the prequel?). It's enough that you know they hunt by sound, are ferocious killers, and are scary AF. In an early horrifying scene, you are shown exactly what these monsters are capable of and what this family is facing: Yes, flesh-eating monsters, but a life, too, where you can witness the most terrible thing and you have to put your screams on mute.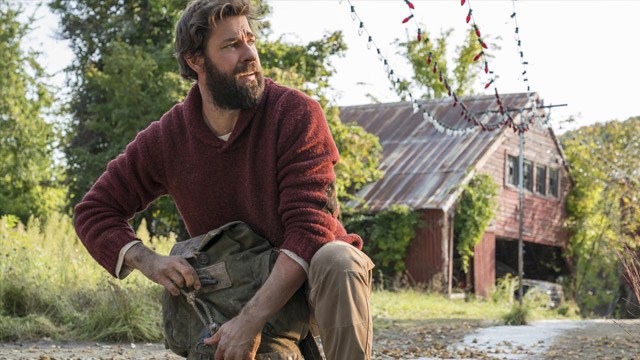 CONTINUE READING BELOW
Recommended Videos
Aside from starring in the movie, John Krasinski directs and co-writes this impressive study in the art of building tension, adding layer upon layer until it reaches, in this case, a soundless crescendo. An exposed nail on a staircase, a looming pregnancy due date, a little father-daughter drama—they all lead to one pivotal scene that will have you holding your breath with the characters. It is a testament to the story and the acting that you are left on the edge of your seat despite the absence of dialogue. Everyone brought their A game. Krasinski's real-life wife, Blunt, acts up a storm with a range of emotions playing out solely on her face—horror, terror, pain.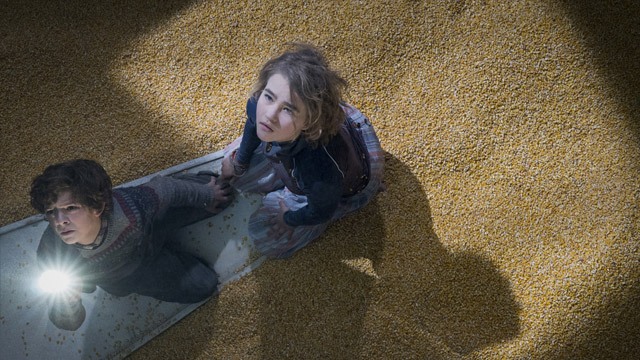 Horror elements and unique movie device aside, what makes this film work is that, at its core, it is a family drama. The family is the story, the horror aspect is just the setting. You empathize with and relate to the characters. You don't stop being a family when the world ends, you just adapt. This is your family in a post-apocalyptic world where killer monsters run around hunting humans. This is your family on survival mode—hunting for food, learning sign language, preparing for the worst (well, something even worse than the apocalypse), but also praying before a meal, going through some adolescent drama, and playing the quietest Monopoly game ever. The horror works because they make it believable, grounding it in a reality and dynamic you recognize.
ADVERTISEMENT - CONTINUE READING BELOW
When almost everything coming out of Hollywood is big budget reboots and remakes, this movie stands out for its original story and fresh approach to the horror genre. There are hardly any bells and whistles (pun intended). It is what it is—a small and intimate movie that delivers big scares.
RATING: 4 out of 5 spots
A Quiet Place is in theaters April 11. Photos courtesy of United International Pictures.
Share this story with your friends!
---
Help us make Spot.ph better!
Take the short survey
Load More Stories