(SPOT.ph) There's a lot that can go wrong in outer space. We've seen Sandra Bullock frustratingly float around in a vast, empty nothingness in Gravity. We experienced how stressful it was when Matthew McConaughey traveled through a wormhole in Interstellar. And we saw the difficulties (and hilarity) of planting your own poop-potatoes because of Matt Damon in The Martian.
But there's something incredibly exciting (and relatable) about watching a whole family go through it together. After all, there's really not much you can do when Earth has devolved to nothing but dust and dirt thanks to pollution, global warming, and warfare—well, except leave everything behind and start anew on a different planet trillions of light years away. And that's exactly what the Robinson family does in Netflix's latest series, Lost in Space, a reboot of a show from the '60s and a movie of the same name from 1998. If you're not familiar with either of the two, you've probably heard, "Danger, Will Robinson!" more than once before.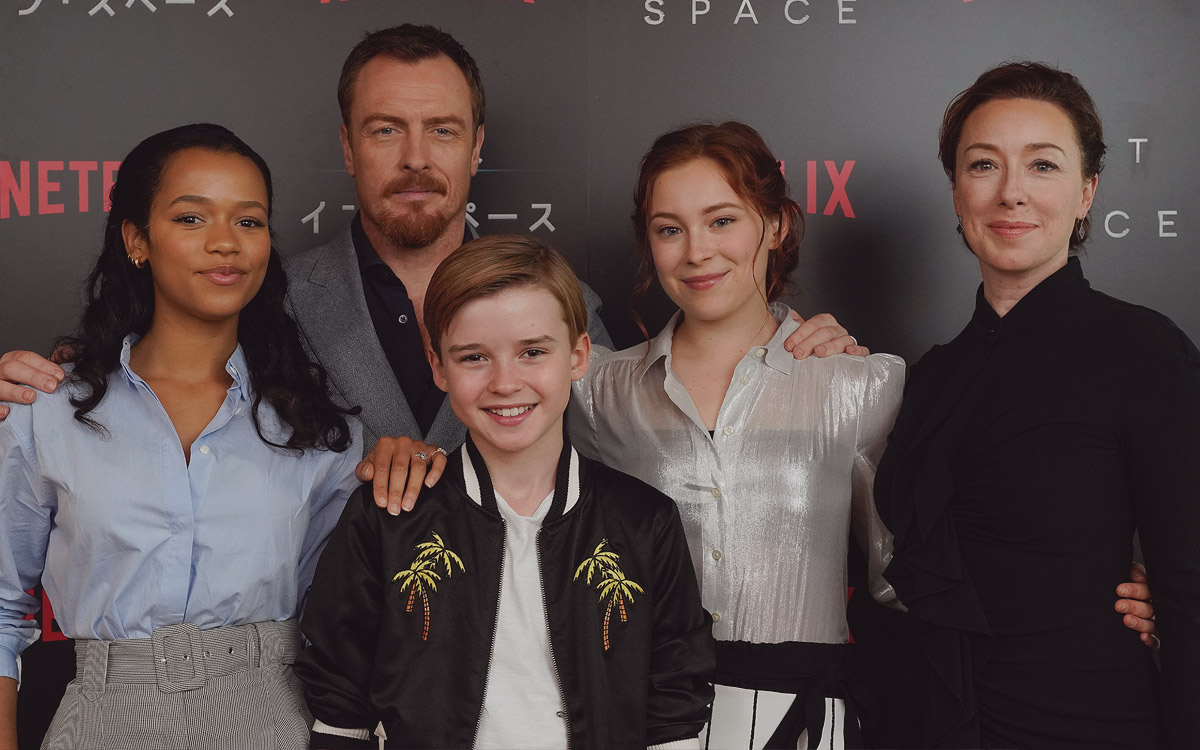 ADVERTISEMENT - CONTINUE READING BELOW
Set 30 years into the future, dad John (Toby Stephens), mom Maureen (Molly Parker), daughters Judy (Taylor Russell) and Penny (Mina Sundwall), and son Will (Max Jenkins) go aboard the Jupiter 2, a spaceship meant to take them to a colony-planet called Alpha Centauri. They're all set to have a fresh start but while en route to their new home, things go awry and they suddenly find themselves crash-landing on an alien planet—thousands of miles away from their destination. And while they're trying to figure out things on their own, they soon find out that they're not alone. Will saves a robot who also crash-landed on the planet. In return, the robot follows Will around and protects him from dangerous threats the family comes across.
During a press tour for the show in Tokyo, the stars of the show took some time to talk to international media, including SPOT.ph, about how they became a family both on and off-screen. They also discussed how the show is all about the future—but it's not just because of all the tech you'll see them play with. It surprisingly even has something to say about the future of society and yes, even gender roles.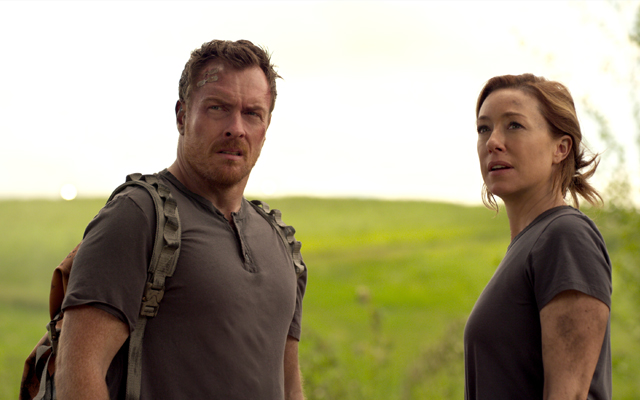 CONTINUE READING BELOW
Recommended Videos
It's easy to see how this group of people became a family on the show. Molly exudes the motherly and regal aura that easily translates into her role as a fierce aero-engineer who does whatever she can to protect her kids. Toby is just as strapping as John, the emotionally-distant-but-actually-caring father who used to be a soldier.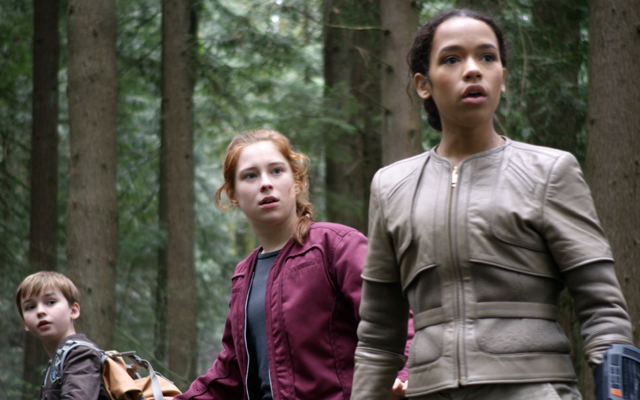 You can see why the confident young doctor is played by the demure but charming Taylor and how the quick-witted and funny Penny comes from the outspoken Mina. And the perky Max is every bit like his character Will, whose curiosity of the world around him basically steals the show.