The Cast and Director of Avengers Just Surprised a Bunch of Pinoy Marvel Fans
And answered some of their questions!
(SPOT.ph) Marvel fans may already be some of the wildest fans of any franchise, but Pinoy Marvel fans take it up a notch. In anticipation of Avengers: Infinity War, the biggest Marvel movie to date, they all got dressed up as their favorite character during a fan event held on April 15 at Cinema 7 of SM Megamall. But their incredibly detailed costumes and on-point looks weren't the only amazing part of the day. Just as they shouted, "Avengers, we're ready for you!" the movie screen suddenly became a surprise livestream with none other than Benedict Cumberbatch a.k.a. Doctor Strange, Karen Gillan a.k.a. Nebula, and Director Joe Russo. They were broadcasting live from the simultaneous fan event happening in Singapore via webcast.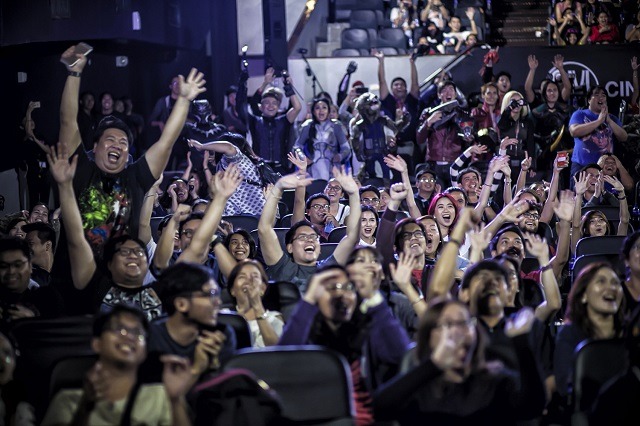 After stunning the dressed-up fans who cyber-welcomed them with loud applause, the three took time to answer some of the fans' most pressing questions about the film, which Marvel claims to be the "most ambitious crossover event" of all time. (We've all seen the memes.)
ADVERTISEMENT - CONTINUE READING BELOW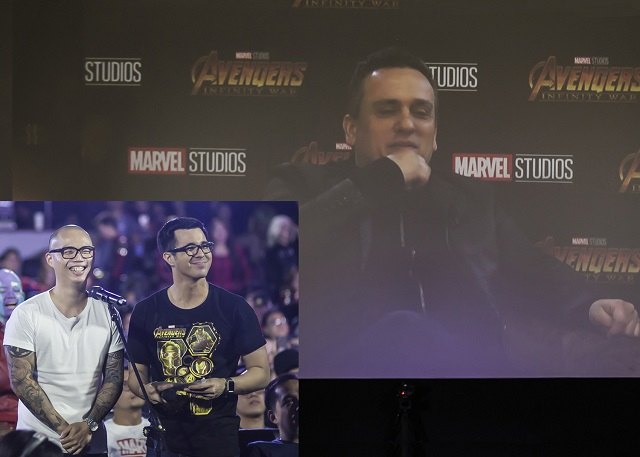 "The point of this film is that it is a culmination of 10 years of storytelling—all of the [Marvel] characters get together for the first time," Russo says of his highly anticipated movie. "I think the real impact of the movie for me and I think for the rest of the audiences will be the chemistry between all of the characters, and I think that's gonna be the most exciting part of it. So get ready to see all your favorite [Marvel] characters together for the very first time in one film."
Expect to see some major character develoment as well. "Nebula has definitely evolved a lot over the course of these movies," Gillan says of the growth of her character over the span of three films. "In the first Guardians [of the Galaxy] movie she was very much a villain, you know, on the bad side. And then in the second Guardians movie we got to learn about her backstory and her whole upbringing with Thanos, and [we find out] it was quite an abusive relationship, and she's come out of that tormented and bitter. That's definitely gonna come out into play at the Avengers film." She continues, "She has a very specific, terrible relationship with her father Thanos, so she has a very strong agenda to take him down. It's gonna be quite a cathartic experience for her."
CONTINUE READING BELOW
Recommended Videos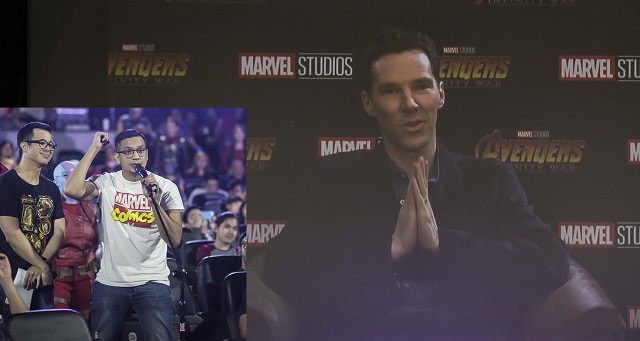 Cumberbatch was asked about the similarities of his character Doctor Strange with Iron Man and how their dynamic works onscreen. "They're two super egotistical and languorous [people]—definitely [they both have] the two goatees, come on," he answers, receiving hysterics from the audience. "They're both men of science, they're men of logic, and [similar to Stark,] Strange has this meeting with mysticism in the attempt to heal himself as we saw in the origin story. So, to stand these two people in the room and watch the fireworks [that occur] was one of the great joys of doing this film for me."
He also has nothing but praise for his Infinity War co-stars, with a particular shoutout to Iron Man himself: "RDJ [Robert Downey Jr.] is a god and a supreme being. [He's an] incredibly generous leading man who takes everyone under his wing; he's inclusive [and] he shares all the spoils of the circus surrounding him. He shares everything, he's incredibly generous." 
ADVERTISEMENT - CONTINUE READING BELOW
For Cumberbatch, the whole experience shooting with all of the major characters from the Marvel Cinematic Universe was one to beat. "It was a comedic environment, we all eat together, talk together, and party together, and it just makes the whole thing feel more like a family. That was great for a set where you have brilliant directors like Joe and Anthony [Russo] who were just [equipped] with all the toys and all the tricks and all the power movie-making brings."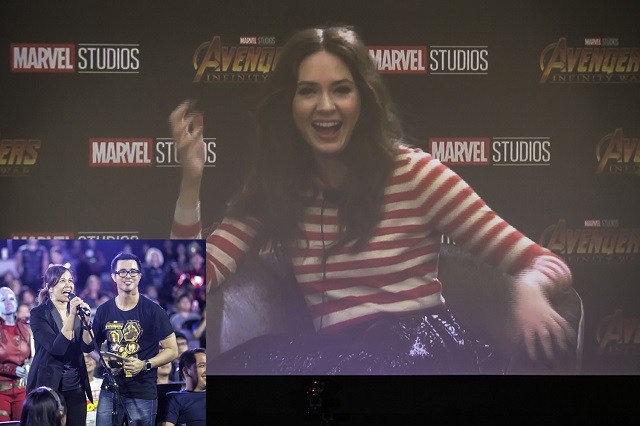 The three were all overwhlemed and touched by the reaction of the Filipino crowd. "All of you are fantastic—the reception, the noise, the energy in that room—we may be [watching] you through a TV screen which is a bit cold, but it properly warmed up our hearts, so thank you," Cumberbatch says. Gillan echoes his sentiment, adding "I hope all of you guys enjoy the movie—I'm actually gonna pick up a flight to come over there just to drink that coffee [that makes you guys so energetic]."
ADVERTISEMENT - CONTINUE READING BELOW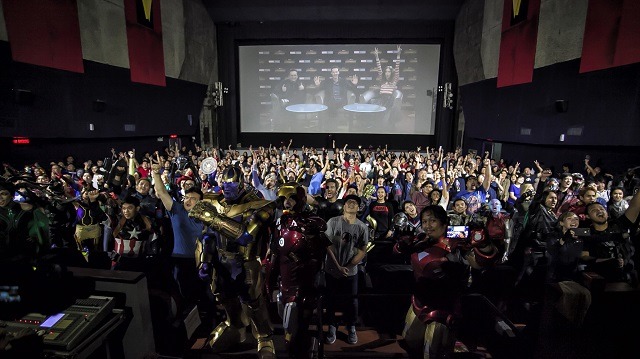 Inviting the Filipino audience to see the movie, Russo says, "To all the fans and the best fans in the world, thank you so much for such a warm welcome. Get ready to get excited. If you have been invested in the Marvel universe, this is it, this is the big finish, and be very excited to watch it as you're gonna see all your favorite characters together."
Avengers: Infinity War premieres on April 25. You can also check out the cast and director's answers to questions about the movie from their promotional tour in Singapore.
Share this story with your friends!
---
Help us make Spot.ph better!
Take the short survey
Load More Stories