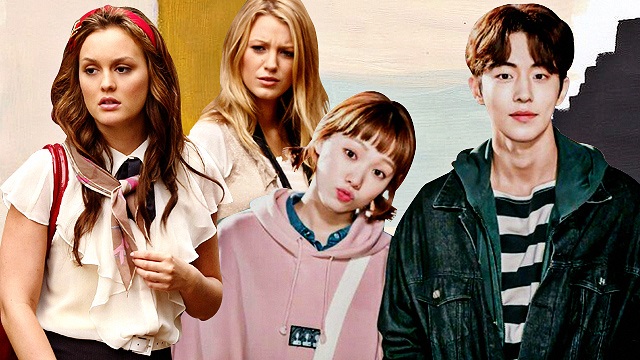 (SPOT.ph) We totally understand the struggle of looking for next TV series to watch, especially if you're waiting for new good ones to pop up. But what about those days when you really can't decide? A tried and tested route is always to revisit some old favorites! You might have already seen every season Friends and How I Met Your Mother about three times over, but don't forget about all of the other good gems that equally deserve your love and attention! So whether or not you've seen these shows before, here are 10 addicting completed shows for your binge-watching pleasure.
ADVERTISEMENT - CONTINUE READING BELOW
Breaking Bad
Breaking Bad was one of the most-watched shows in U.S., even earning a Guinness world record for all the acclaim it's received. And it's for good reason—instead of focusing on somebody who busts criminals as most crime dramas do, this show follows a family man who turns to a life of crime after a diagnosis that rocks his world. Bryan Cranston played the role of Walter White, who goes from struggling high school teacher to incognito drug dealer. You're sure to remember more than a few moments from the show that'll remind you why you got so hooked on it in the first place.
Where you can watch it: Netflix
Gossip Girl
Who could ever forget Gossip Girl—a.k.a. the show that made us wish (and not wish) we were a bunch of rich It-kids? The story, the characters, the fashion! All these and more are the reason we'd rewatch Leighton Meester, Blake Lively, and of course, everyone's super-crush Chace Crawford who plays Nate Archibald, relive their Manhattan Upper East Side drama. From secrets that don't stay secrets to the ever-elusive drama that always comes with prep school social ladders, you've got 10 whole seasons to revisit! Plus, won't it be fun to see how Gossip Girl managed to keep her identity for so long? You can even look for clues you've missed that they might have given away.
Where you can watch it: Hooq, iflix, Netflix
Parks and Recreation
Remember Parks and Recreation (or, as everyone would call it instead, Parks and Rec)? The series wrapped up not too long ago, but even so, it's still worth another round, especially with all the laughs in store with every episode. The series starred Amy Poehler as Leslie Knope, who's part of the Parks and Recreation department in a fictional town in Indiana. She tries her best to liven up her town in whatever way she can but, as with anything in politics, her job doesn't always go according to plan. It's the perfect, lighthearted and feel-good treat if you're all set up for a lazy afternoon in your burrito-blanket!
Where you can watch it: Netflix
Weightlifting Fairy Kim Bok Joo
Admit it: Weightlifting Fairy gave us too many feelings that you'd love to feel all over again. This super adorable drama centered around weightlifting enthusiast Kim Bok Joo (Lee Sung Kyung) and Jung Joon-Hyung (Nam Joo-Hyuk), a competitive swimmer who's losing his edge, have captivated so many people—mostly for the swoonworthy scenes that'll make you wish you had your own Korean oppa—that it'd be almost a crime not to go see it again. It's hard to come by a Korean series that packs in just the same amount of emotions and feels (though there are a few classics that come to mind) while giving you just as much laughs. But maybe watching Kim Bok Joo say, "Swag!" with her girlfriends will help you ease the wait before the next highly-anticipated K-Drama comes on.
ADVERTISEMENT - CONTINUE READING BELOW
Where you can watch it: DramaFever
Gilmore Girls
Arguably a modern-day cult classic, Gilmore Girls was the slice-of-life TV series that made you wish you were a Gilmore girl yourself. Not only did Lorelai Gilmore (Lauren Graham) and Rory (Alexis Bledel) make such a witty and endearing mother-daughter tandem, but the other characters around Stars Hollow equally captured your hearts with their funny, almost outlandish antics. And, of course, the show had its own take on family drama and romantic themes, but it never got too heavy. That's what makes it the perfect binge-watch when you just want something light but still gets you engaged. (And don't you want to relive everything before you binge-watch the reboot?)
Where you can watch it: Netflix
Lost
Lost was definitely one of the most addictive television series you could indulge in back in the mid-2000s. The show gave the plane-crash survivor story a different spin, injecting elements of fantasy and mystery in the seemingly uninhabited Pacific island. All kinds of strange things happen every time—plus, it'll be fun trying to anticipate the ending of each episode, especially since almost all of them are cliffhangers!
ADVERTISEMENT - CONTINUE READING BELOW
Where you can watch it: iflix
That 70s Show
Flashback to when one of Hollywood's favorite couples Mila Kunis and Ashton Kutcher—as well as all their fellow co-stars in this beloved sitcom—still played teenagers in the '70s who were stuck in their suburban town in Wisconsin. Even if you didn't live through those years, the show's charming characters still reel you in, bell-bottom jeans, young adult ambition, and all. The story of growing up and getting out into the world will still strike a chord no matter what age you are or what decade you're from. And it's fun to see what teenage life—though fictional—was like before the Internet and crazy tech. (Jackie would've loved Instagram!) Aside from the fashion, music, and cars, also try keeping an eye out for all the old-school references they make (or for clues that Mila and Ashton were eventually going to end up together)!
ADVERTISEMENT - CONTINUE READING BELOW
Where you can watch it: Netflix
Avatar: The Last Airbender
At first glance, Avatar: The Last Airbender totally seemed like it was meant to be a show just for kids until…it wasn't. The animated show grew wildly popular because of its unique premise, lovable characters, and complex but put-together themes of friendship, family, and even self-doubt. The series gained a cult following across all ages and even gave birth to a super-cool sequel a.k.a. The Legend of Korra that focused on older and more mature characters. Chances are, you found it awesome watching Aang master all the four elements when you were still in your high school (or grade school!) years. But you're sure to pick up a lesson or two when you watch it again with fresh—albeit older—eyes as an adult. 
Where you can watch it: iflix, Netflix
Glee
How can we not mention the musical series that gave us awesome covers of all our favorite songs growing up? Glee wrapped up with six seasons under its belt, and each one brought entertaining stories, cool guest stars, and of course, amazing musical numbers! Aside from the complicated high-school drama and the struggles of winning singing competitions, you'll love hearing all the memorable songs again. We won't be surprised—and we won't blame you, either—if you sang along to all of the episodes when you're watching it the second (or third or fourth) time around. 
ADVERTISEMENT - CONTINUE READING BELOW
Where you can watch it: Hulu
The Office
This comedy series follows the story of employees working in the same office in Pennsylvania, as told in the form of a mockumentary. With all the crazy antics and equally touching scenes, the show features funny, relatable characters who sometimes break the fourth wall, but never without worming their way into your heart. You'll finally find the hilarious scenes that inspired all those memes and GIFs you always see on your Facebook timelines and Twitter feeds. (You also have them to thank for making, "That's what she said" a thing.)
Where you can watch it: iflix
Share this story with your friends!
---
Help us make Spot.ph better!
Take the short survey
More Videos You Can Watch
Load More Stories