Top 10 Craziest Kabit Confrontations in Pinoy TV and Movies
Unforgettable scenes that prove hell hath no fury like a woman scorned.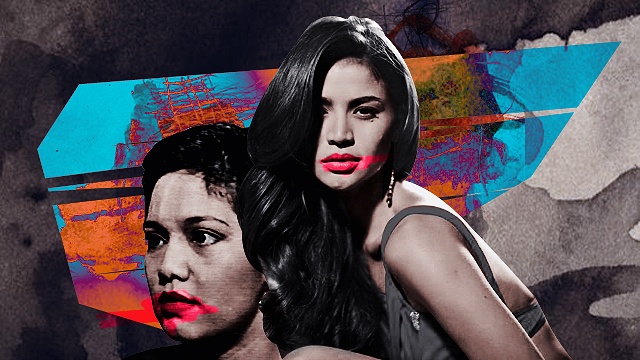 (SPOT.ph) There are women who are just plain badass, just as there are those who would do anything to protect their family—even if that includes a philandering husband. When it comes to Filipino melodramas, there's nothing more ridiculously campy than a good, old-fashioned catfight; much more so when it takes place between a scorned wife and the shameless querida. Maybe it's the simple "good vs. evil" idea of it all, with audiences rooting for the long-suffering wife and the devilish mistress' demise. Perhaps, befitting our county's strong religious roots, people want to see homewreckers get burnt at the stake. Whatever it may be, these plotlines have been used in local TV and movies (the latest being GMA's D'Originals) long enough that there are standout scenes from the '80s to the 2000s. We list some of the craziest ones.
10. Anne Curtis vs. Cristine Reyes, No Other Woman (2011)
Much of this film's box office success lies in just how attractive the two conflicting stars are. The movie portrayed both Anne Curtis and Cristine Reyes at their sexiest, and the many snappy one-liners that peppered the film added a lot to its appeal. However, the movie's confrontations are actually pretty tame when compared to others on this list.
ADVERTISEMENT - CONTINUE READING BELOW
Most jaw-dropping line: (on Anne's snakeskin-print swimsuit) "Bikini mo ba 'yan? O balat mo? Kaya pala magaling kang gumapang!"
9. Dina Bonnevie vs. Vilma Santos, Palimos ng Pag-Ibig (1986)
Fina (Vilma Santos) and Rodel (Edu Manzano) may seem like the perfect couple on the outside, but in reality, both are miserable due to their inability to conceive. Desperate, Rodel seeks comfort in the scheming Ditas (Dina Bonnevie), who soon gets pregnant with his child. All these tensions culminate in a terse exchange when Ditas attempts to drop off her child at Rodel and Fina's house, gifting us with one of the most memorably scathing quips in local film.
Most jaw-dropping line: "Para kang karinderyang bukas sa lahat ng gustong kumain."
8. Erich Gonzales vs. Kaye Abad, Two Wives (2014 to 2015)
Hell hath no fury like a woman scorned, as seen in how Yvonne (Kaye Abad) confronts her philandering husband Victor (Jason Abalos) and his mistress Janine (Erich Gonzales). This scene, which has plenty of so-bad-it's-so-good lines, serves to illustrate just how campy and unintentionally hilarious the mistress genre can be.
CONTINUE READING BELOW
Recommended Videos
Most jaw-dropping line: "Eto ang sasabihin ko sa 'yo, makinig ka—'wag kang bitter!"
7. Ryza Cenon vs. Sunshine Dizon, Ika-6 na Utos (2016 to 2018)
Physical confrontations are already messy enough on their own, but imagine a full-on brawl between two pregnant women! This scene featuring an altercation between the wife (Sunshine Dizon) and the mistress (Ryza Cenon) at the mall is probably the silliest example on this list. It even went viral and became the subject of several online memes due to its use of a NERF gun as a "weapon"!
Most jaw-dropping line: "Excuse me, matagal ko nang tinapon si Rome [the husband]. Isaksak mo pa siya sa baga mo for all I care.
6. Angel Locsin vs. Mocha Uson, Four Sisters and a Wedding (2013)
Her boyfriend's loud-mouthed other woman insult her sends Alex (Angel Locsin) over the edge. A now-classic scene that redefined hair-pulling, this scene went viral and made the rounds online during the 2016 elections because of...reasons.
ADVERTISEMENT - CONTINUE READING BELOW
Most jaw-dropping line: "Pabayaan mo na 'yang desperadang babae na 'yan."
5. Nora Aunor vs. Jaclyn Jose, The Flor Contemplacion Story (1995)
Despite lacking any showy hysterics like the usual slapping or hair-pulling, this scene is no less powerful and is a testament to Nora Aunor's talent. The controlled-yet-forceful way she spits out profanity at her husband's mistress (played by Jaclyn Jose) will give you chills.
Most jaw-dropping line: "Kung kinakati ka, 'wag mong gawing pangkamot ang asawa ko!"
4. Anne Curtis vs. Andi Eigenmann, A Secret Affair (2012)
You know things are about to go down when the setting's a formal high-society event, everybody's dressed to the nines, and your leading lady spots her man's illicit lover in the crowd. One can't help but be transfixed and simultaneously cringe as Rafi (Anne Curtis) douses Sam (Andi Eigenmann) in lotion, jewels and finery, and all. Her parting words are just the cherry on the top of this bitchfest.
Most jaw-dropping line: "It's calamine lotion—para sa kati mo."
3. Cristine Reyes vs. Isabelle Daza, Tubig at Langis (2016)
This scene between Irene, the wife (Cristine Reyes) and Clara, the querida (Isabelle Daza) demonstrates one thing: The sheer power of rage. With dialogue screamed so loudly you can barely understand it and several strategic slaps and punches that will make you wince, this is a no-holds-barred confrontation at its most primal.
Most jaw-dropping line: "Hayop kang babae ka, malandi ka, makati ka, punyeta ka!"
2. Angel Locsin vs. Maja Salvador, The Legal Wife (2014)
This classic scene, which portrays Monica's (Angel Locsin) volatile reaction at finding out her husband (Jericho Rosales) has been sleeping with her best friend Nicole (Maja Salvador), sets itself apart by how nuanced it is. Swivelling between powerful anger and broken-hearted hurt, this scene showcases Locsin's talent and versatility as an actress.
ADVERTISEMENT - CONTINUE READING BELOW
Most jaw-dropping line: "Ano ang una mong tinanggal—'yong bra mo, 'yong panty mo, o 'yong konsensya mo?"
1. Maricel Soriano vs. Zsa Zsa Padilla, Minsan Lang Kitang Iibigin (1994)
What is a top 10 list of kabit confrontations without this gem, which many a drag queen has tried to imitate? Complete with unforgettable lines, intense staredowns, and a very bloody twist—this scene deserves the top spot on this list for being the campiest, most outrageous example of the genre possible.
Most jaw-dropping line: "'Wag mo akong ma-Terry Terry! 'Yong tanong ko sagutin mo—are you f*cking my husband?!"
Share this story with your friends!
---
Help us make Spot.ph better!
Take the short survey
Load More Stories