10 Music Festivals From Around the World to Check Off Your Bucket List
Live out your groupie dreams.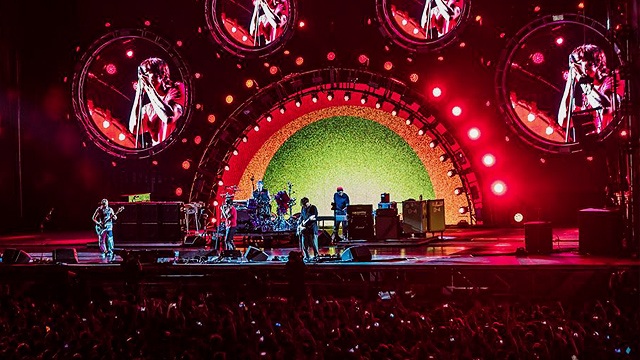 (SPOT.ph) Every music lover's dream would probably be to hear their specially curated playlist—with all its different artists and multiple genres—come to life. That's part of what makes music festivals such a hit. Well, that plus the fact that you can just spend all day lounging in the sun with your friends, tipsily singing and dancing along to your favorite songs and meeting new people. While we've had a few music festivals take place in our own backyard, the biggest ones still happen in different places around the world. We list down what you need to know about 10 of the biggest music festivals that people all over flock to—so you know which one you'll tick off your bucket list first!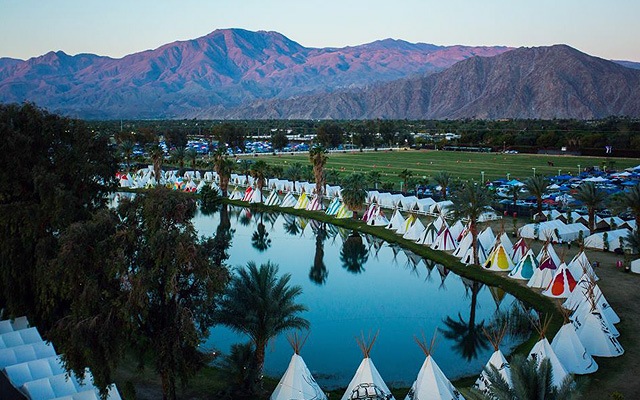 ADVERTISEMENT - CONTINUE READING BELOW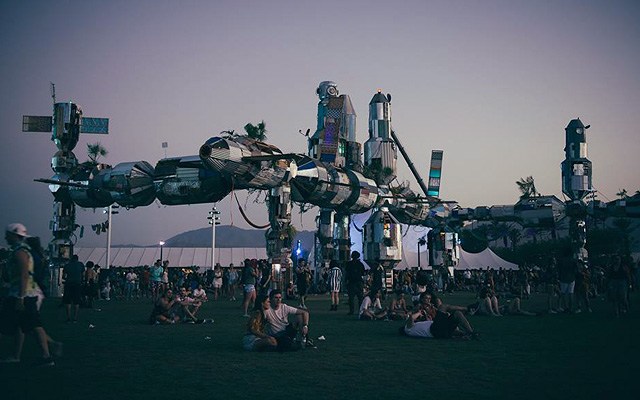 CONTINUE READING BELOW
Recommended Videos
Coachella Valley Music and Arts Festival
Where: Empire Polo Club in Indio, California, U.S.A.
When: Every April for two consecutive three-day weekends (Friday to Sunday)
There's always that time of the year when all you see on your Instagram feed are boho-chic outfits and floral headbands against a sun-kissed background. You also might see Vanessa Hudgens appear on your timeline more than usual. That probably means it's Coachella season. The festival actually started back in 1999 when the band Pearl Jam booked the Empire Polo Club instead of a venue in Los Angeles, opening the possibility of hosting bigger events at the venue. Soon after, Coachella became an annual event and eventually allowed camping on the site in 2003. Now, the festival has several stages that have simultaneous live performances by artists from many genres like hip-hop, rock, indie, and electronic dance music. They've also got art installations and sculptures displayed around the festival area. With headliners like Red Hot Chili Peppers, Kendrick Lamar, and more recently, Beyonce (it's hard to get over #Beychella), crowds reach a total of 250,000 attendees per year, making Coachella one of the biggest music festivals around the world.  
ADVERTISEMENT - CONTINUE READING BELOW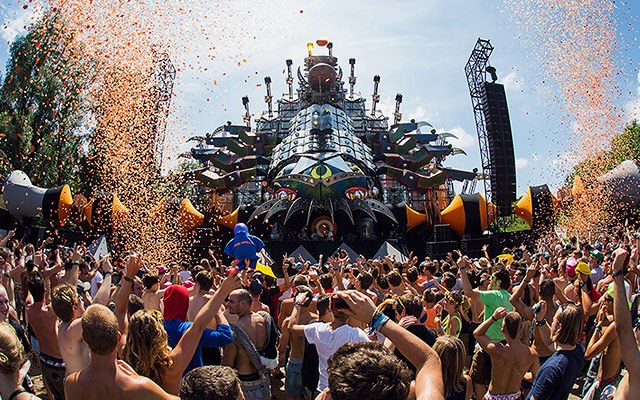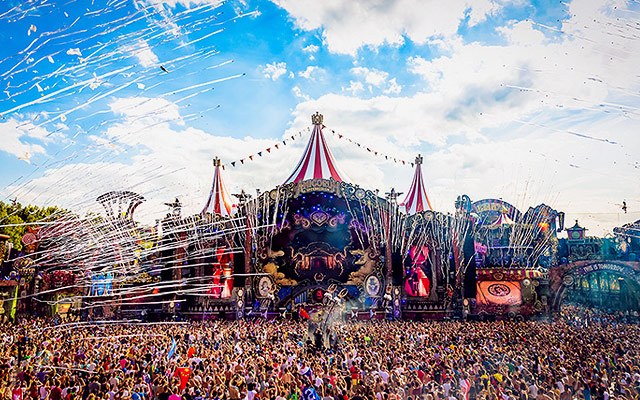 Tomorrowland
Where: Provinciaal Recreatiedomein De Schorre, Boom, Belgium
When: Every July for two consecutive weekends
It's hard to believe that a festival this well-known only started in 2005. Though given the impressive electronic dance music lineup that Tomorrowland comes up with year after year, you wouldn't be surprised that tickets sell out in minutes. They've had the best DJs in the world perform onstage alongside up-and-coming artists that soon became headliners themselves. Some of their notable acts include Armin van Buuren, Tiësto, Afrojack, Alesso, Axwell Λ Ingrosso, David Guetta, Zedd, Avicii, Martix Garrix, and Steve Aoki, to name a few. (Yes, those are just a few!) From 2012 to 2016, it won the Best Music Event Award at the International Dance Music Awards. Its success also led to two festival spinoffs—TomorrowWorld in Atlanta and Tomorrowland Brasil in Itu, São Paulo.
ADVERTISEMENT - CONTINUE READING BELOW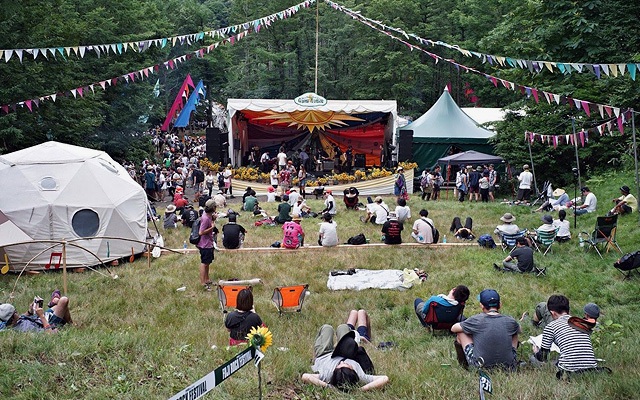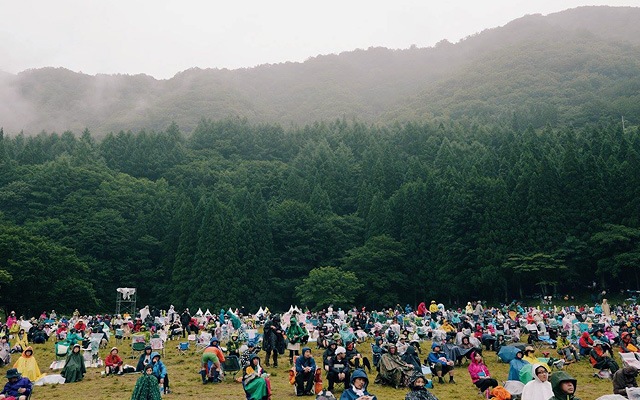 Fuji Rock Festival
Where: Naeba Ski Resort, Yuzawa-cho, Niigata
When: One weekend every July
It's pretty cool to think that the largest outdoor music festival in Japan, Fuji Rock Festival, is actually held in a ski resort. The festival doesn't happen during the cold, snowy months. (It's hard to party when you're freezing your butt off.) But those of us suffering from the sweltering heat of the Philippines can only imagine the cool breeze on the lush green mountainside while listening to over 200 Japanese and international artists like Kendrick Lamar, MGMT, James Bay, Jack Johnson, and Vampire Weekend. Plus, the ski resort also offers convenient accommodations and packages for festival-goers, so you don't have to worry about where you'll be staying.
ADVERTISEMENT - CONTINUE READING BELOW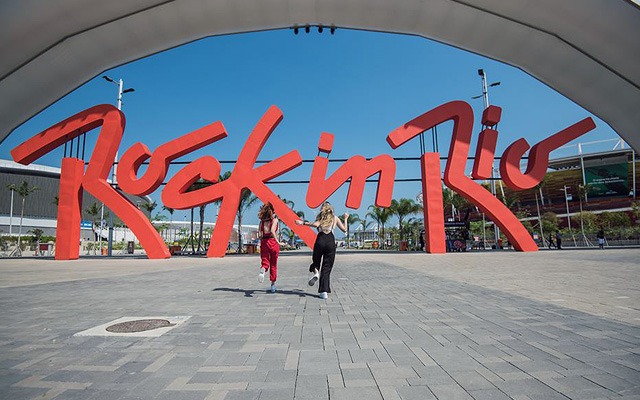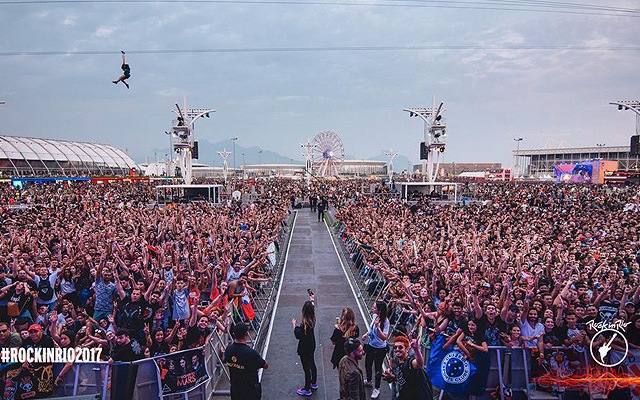 Rock in Rio
Where: Rio de Janeiro in Brazil, Madrid in Spain, Lisbon in Portugal, and Las Vegas in U.S.A.
When: Changes every year
Just because it's called Rock in Rio doesn't necessarily mean that this famous music festival only takes place in Rio de Janeiro. It's actually become so successful that it's been held in many more locations around the world with just as many—if not more—attendees. You'll be even more impressed when you find out that the original events venue, City of Rock, was built just for the first-ever Rock in Rio in 1985. But that's not all! The 1985 festival also boasted one heck of a lineup that included Queen, Iron Maiden, James Taylor, George Benson, AC/DC, Ozzy Osbourne, and Rod Stewart for its 10-day duration. Yup, 10 whole days! Around 1.4 million people attended the festival and since then, its iterations in Lisbon, Madrid, and Las Vegas have also proven to be a must-go for music lovers everywhere.
ADVERTISEMENT - CONTINUE READING BELOW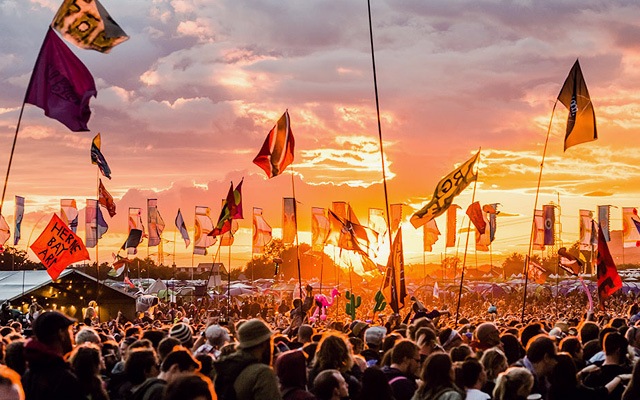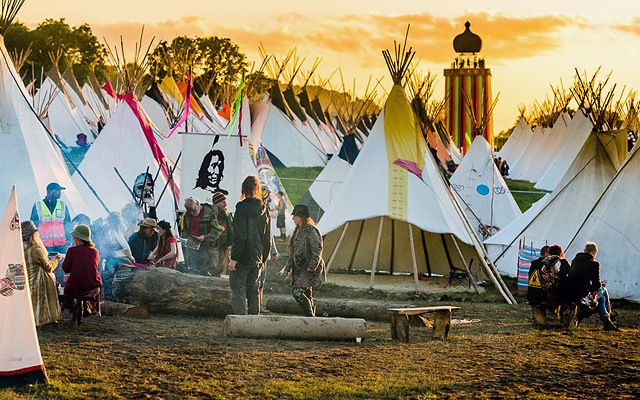 Glastonbury Festival
Where: Pilton, Somerset in England, United Kingdom
When: Every last weekend of June (except for fallow years)
This now-legendary music festival couldn't have begun at a better time. The Glastonbury Festival—then called the Pilton Festival—was held the day right after Jimi Hendrix died in 1970. Since then, the five-day event has set the stage for other music hall-of-famers like David Bowie, The Smiths, Johnny Cash, The Rolling Stones, Radiohead, Oasis, Bob Dylan, Coldplay, U2, and more. Glastonbury also has events and dedicated areas for other arts like theater, dance, comedy, cabaret, and even the circus! The festival is held annually except for "fallow years," which occur every five years, giving organizers (and the greenfield location) a break from the more than 100,000 fans that crowd the venue.
ADVERTISEMENT - CONTINUE READING BELOW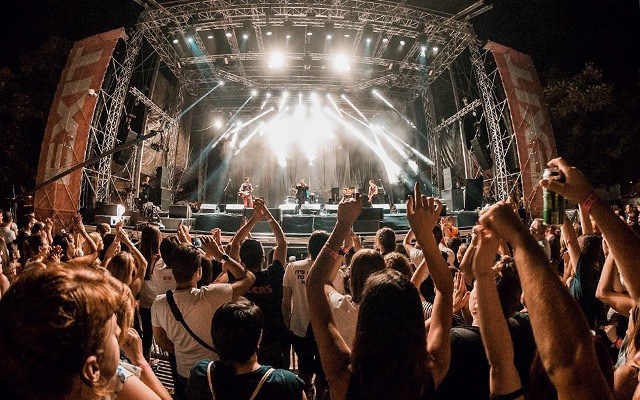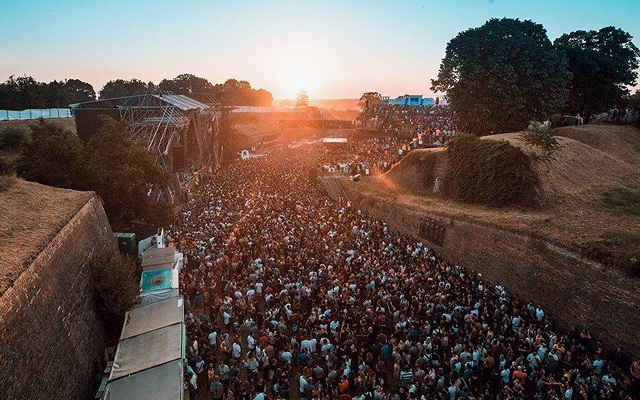 Exit Festival
Where: Petrovaradin in Novi Sad, Serbia
When: Every July
If someone ever tells you that music won't get you anywhere, feel free to tell them about the Exit Festival, which started out as a student-led protest in 2000. A group of students started the event to promote democracy in Serbia and the Balkans. Now, 18 years later, Exit prides itself on being a festival with a social responsibility, along with being consistently named one of the best around the world. They have more than five stages playing live rock, hip-hop, punk, and electronic music simultaneously in the huge venue, which is actually a legit fortress. Yes, an actual, medieval fortress complete with tunnels, a clock tower, and apparently, great acoustics. Notable acts include Sex Pistols, Fatboy Slim, Morrissey, Pet Shop Boys, Guns N' Roses, Beastie Boys, Lauryn Hill, Snoop Dogg, and Wu-Tang Clan.
ADVERTISEMENT - CONTINUE READING BELOW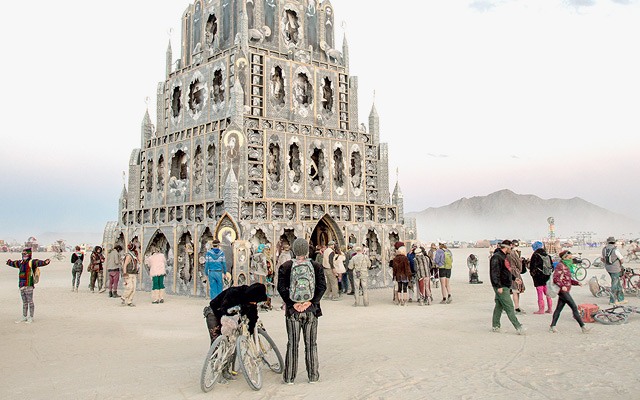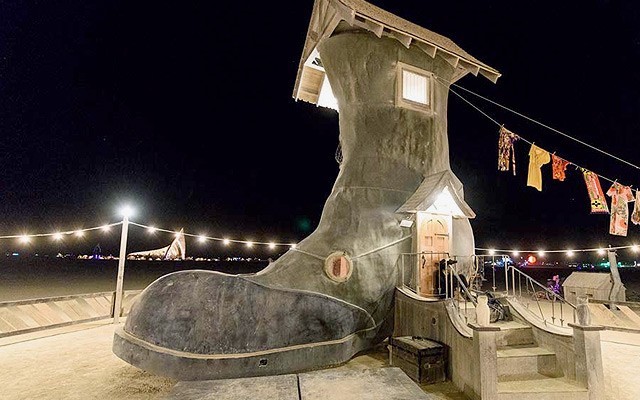 Burning Man
Where: Black Rock Desert, Pershing County in Nevada, U.S.A.
When: Every last Sunday of August to the first Monday of September
This late-summer festival might just be your Mad Max: Fury Road dream come true. Every August, the Black Rock City is temporarily built in the middle of the Black Rock Desert, to serve as the venue for Burning Man. Music lovers and artists flock to the sandy venue to participate in a series of activities meant to reflect Ten Principles that include self-reliance, self-expression, "radical" inclusion, and leaving no trace. These values all lead up to a symbolic burning of a huge, wooden effigy (hence the name), which is a tradition started in 1986 by Burning Man's late founder, Larry Harvey. While most festivals have big-name headliners, Burning Man's performers tend to be more low-key—though they do include some known names like Major Lazer, Skrillex, and Diplo.
ADVERTISEMENT - CONTINUE READING BELOW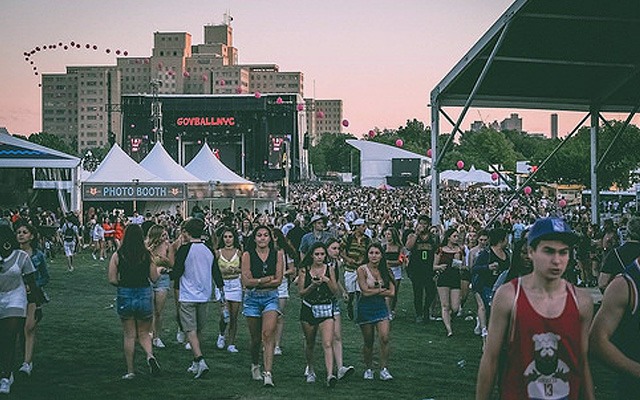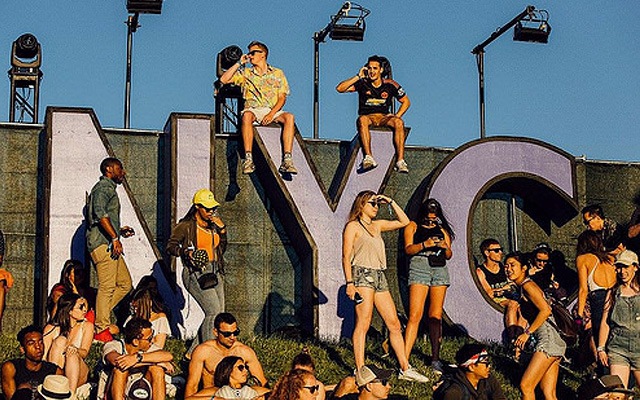 Governors Ball
Where: Randall's Island in New York City, U.S.A.
When: Every June
Though it's only less than a decade old—it started in 2011—Governors Ball has already cemented itself as one of the most anticipated music events every year. The inaugural festival was held in Governors Island (which explains the name), but now, New Yorkers (and those aspiring to be one) head to the nearby Randall's Island to catch the performances of indie rock and hip-hop artists. They also go for a taste of what the Big Apple has to offer a.k.a. New York restaurants and food trucks. Plus, they've got interactive lawn games and activities like mini-golf! So far, Governors Ball's lineups never disappoint, especially with acts like Passion Pit, Kid Cudi, Beck, Kanye West, Guns N' Roses, Kings of Leon, Phoenix, Chance the Rapper, Childish Gambino, Eminem, and other big names.
ADVERTISEMENT - CONTINUE READING BELOW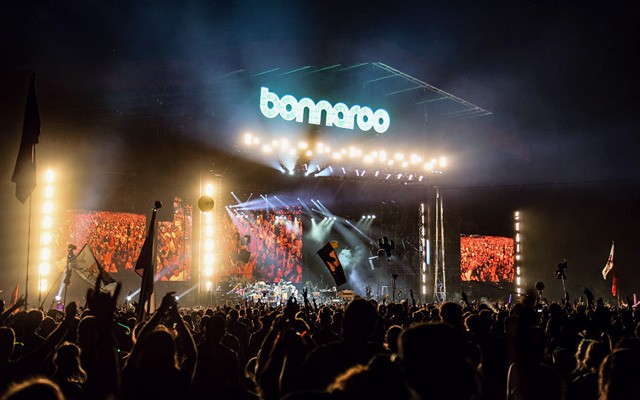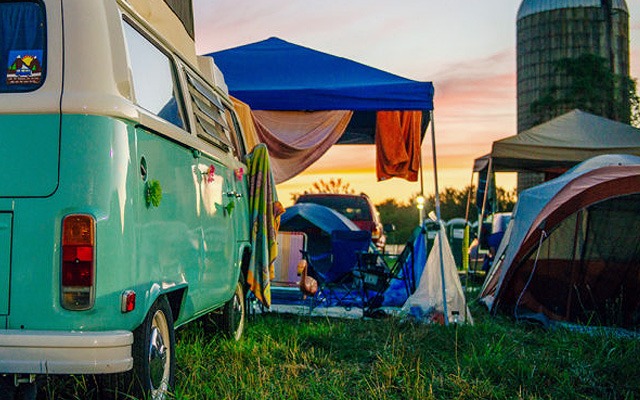 Bonnaroo Music and Arts Festival
Where: Great Stage Park in Manchester, Tennessee, U.S.A.
When: Every second Thursday of June
When you've got a huge stage set (and hundreds of tents pitched) in the middle of a farmland, you can expect to have a good time—it's in the name. Bonnaroo is actually from a slang term that means "good stuff." Folk-rock musicians and jam bands performed in the festival's inception in 2002, but they've gone on to feature a wide array of genres that include country, jazz, reggae, and even gospel. They have silent discos, comedy acts, a cinema, and over 130 acts lined up every year! Eminem, U2, Nine Inch Nails, Radiohead, Paul McCartney, Billy Joel, Kanye West, Stevie Wonder, Pearl Jam, Tom Petty, Jay Z, Bob Dylan, Arcade Fire, Metallica, Red Hot Chili Peppers, and Bruce Springsteen have all performed in the festival which Rolling Stone considers one of the "50 Moments That Changed Rock & Roll."
ADVERTISEMENT - CONTINUE READING BELOW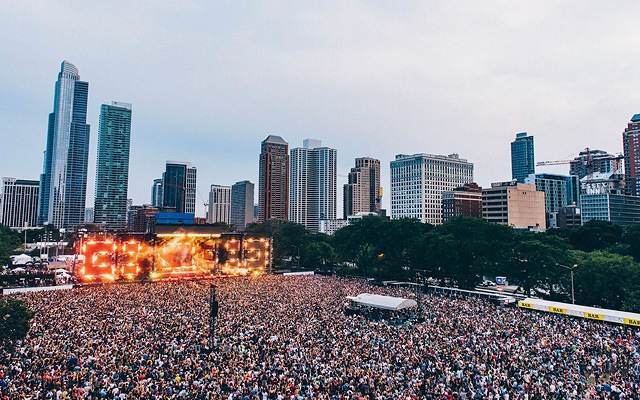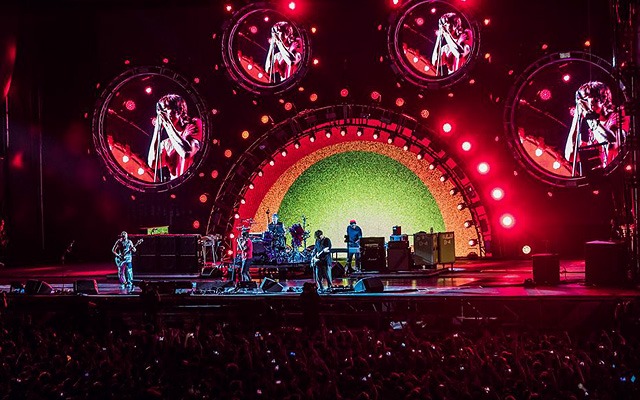 Lollapalooza
Where: Grant Park in Chicago, Illinois, U.S.A.
When: Every August
Lollapalooza is actually held in multiple countries around the world, including Chile, Brazil, Argentina, Germany, and France—but the one that started it all was the one in Chicago. Perry Farrell, frontman of rock band Jane's Addiction, created a farewell tour for the band in 1991. The concert-turned-festival became an annual traveling tour around North America for a few years but it failed to pick up steam. It only became the destination festival it's now known for in 2005. Despite its rocky start, it's gone on to become global and 160,000 people go for the music, the art markets, fresh carnival food, and VIP lounges. It's been host to a variety of musical guests such as Nine Inch Nails, Muse, Eminem, MGMT, Coldplay, Foo Fighters, Red Hot Chili Peppers, Pearl Jam, Kings of Leon, Rage Against the Machine, Paramore, Jennifer Lopez, Beyonce, and Arcade Fire. Fun fact: Lady Gaga actually played in the festival before she became pop star-level famous in 2007.
ADVERTISEMENT - CONTINUE READING BELOW
Share this story with your friends!
---
Help us make Spot.ph better!
Take the short survey
Load More Stories