The Biggest Star Wars Fan Club in the World Is Made Up of a Bunch of Bad Guys
(SPOT.ph) The last place you'd probably imagine Darth Vader to be in is a hospital with children. We all know it didn't end well when he—still Anakin Skywalker at the time—was left alone with the cute little Jedi kids in training in Revenge of the Sith. But that's something that the 501st Legion is slowly changing.
With over 12,000 members around the world, the 501st Legion is a costuming organization that also puts together charity events where the members dress up as their favorite villains from the Star Wars universe. No, they're not just "some nerds who live in their mother's basement and are too afraid to talk to girls." And that's coming from the man who started it all, Albin Johnson, who has a wife and five kids.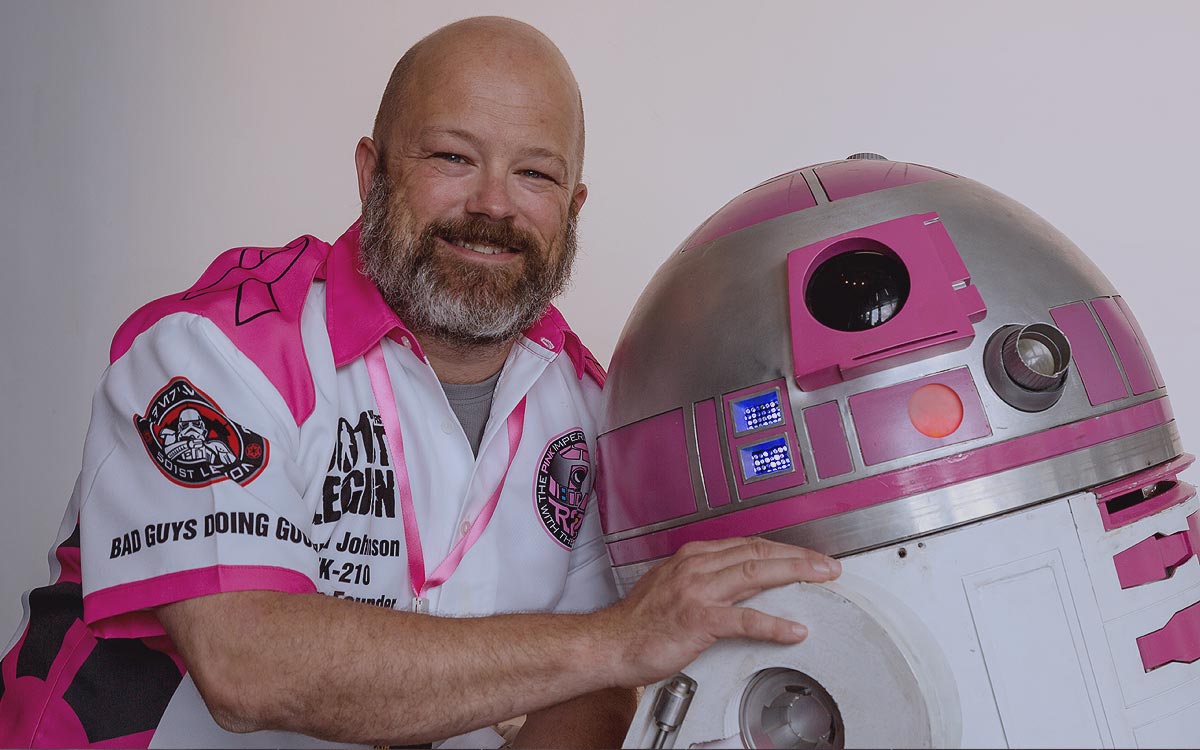 PHOTO:

Courtesy of Disney
ADVERTISEMENT - CONTINUE READING BELOW
CONTINUE READING BELOW
Recommended Videos
In an interview with SPOT.ph, Johnson talks about how the worldwide fan club became a strong force (pun intended) not just in the Star Wars universe, but in charity work, too. They've gotten so big that even all the big-name celebrities want in and they've actually been included in Star Wars canon (which, for non-fandom members, basically means they've been officially included in the Star Wars story) as a special group of Stormtroopers called Vader's Fist.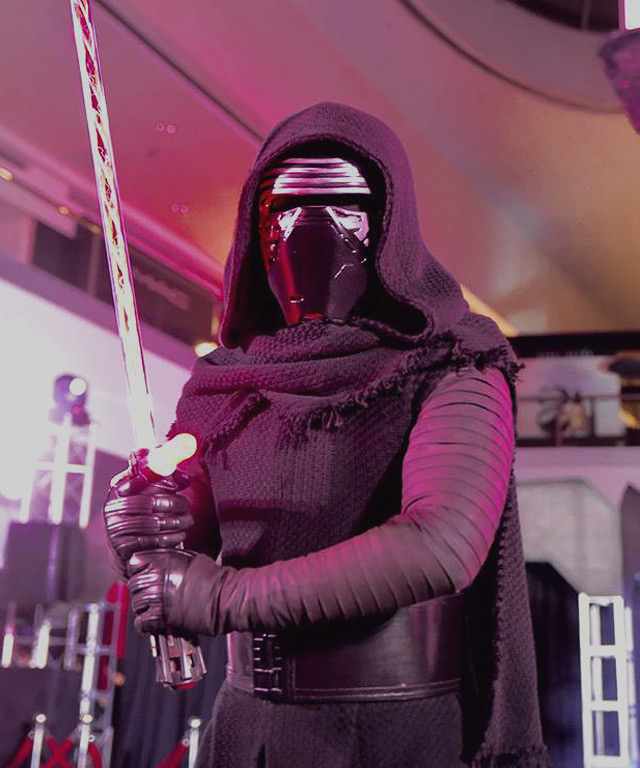 ADVERTISEMENT - CONTINUE READING BELOW
Johnson founded the 501st Legion (or simply just Legion) back in 1997, when the remastered original Star Wars trilogy was re-released in theaters. "Along with a friend of mine, Tom Crews—not the same Tom Cruise, a different Tom Cruise—we said that it would be really cool to dress up for the movies, and we did." Johnson and Crews showed up to the cinemas wearing homemade Stormtrooper armor then posted photos of themselves on the web along with a fictional story about two Stormtroopers goofing off on the Deathstar. It took off from there. "People saw the website and asked to join and I had to hurry up and make a bunch of rules and figure out how to organize it," he recalls with a laugh.
He didn't expect it to be such a big deal in such a short period of time, which is why he also didn't really plan on taking on the persona of just the bad guys. He originally wanted a good-guy group counterpart, but someone had already been doing it and he didn't want to hurt their efforts. Plus, he says, "If you focus on a particular style, you can do a better job at it so the quality's better. We're allowed to focus on being evil and doing good things." After all, at its core, the Legion is all about fun and to encourage adults to celebrate Star Wars through costuming.
ADVERTISEMENT - CONTINUE READING BELOW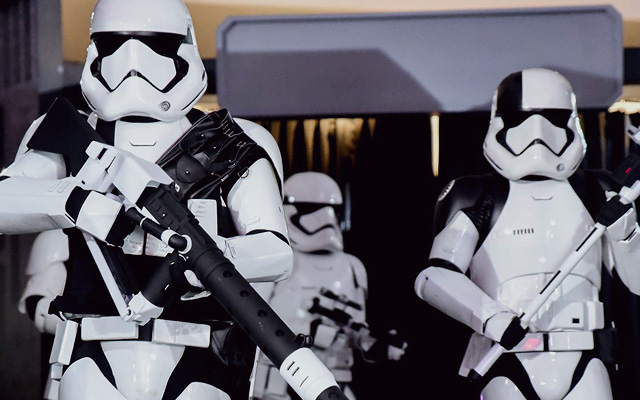 There's an episode of How I Met Your Mother where Ted (Josh Radnor) finds out that his girlfriend hasn't seen any of the Star Wars movies. (We know, right?) Ted's best friend Marshall (Jason Segel) reacts to the news, saying, "Ted, the only people in the universe who have never seen Star Wars are the characters in Star Wars. And that's cause they lived them, Ted! That's 'cause they lived the Star Wars!"
ADVERTISEMENT - CONTINUE READING BELOW
And that's basically what Johnson also answers when asked about how costuming brings fans closer to the characters. "The moment people put on their costumes and adopt the character and see the look—that's the number one image you see—you see the look on young fans' faces from inside the mask. You're looking eye to eye with the fans...and it transforms you and you're allowed to feel like you're all actually part of the Star Wars universe."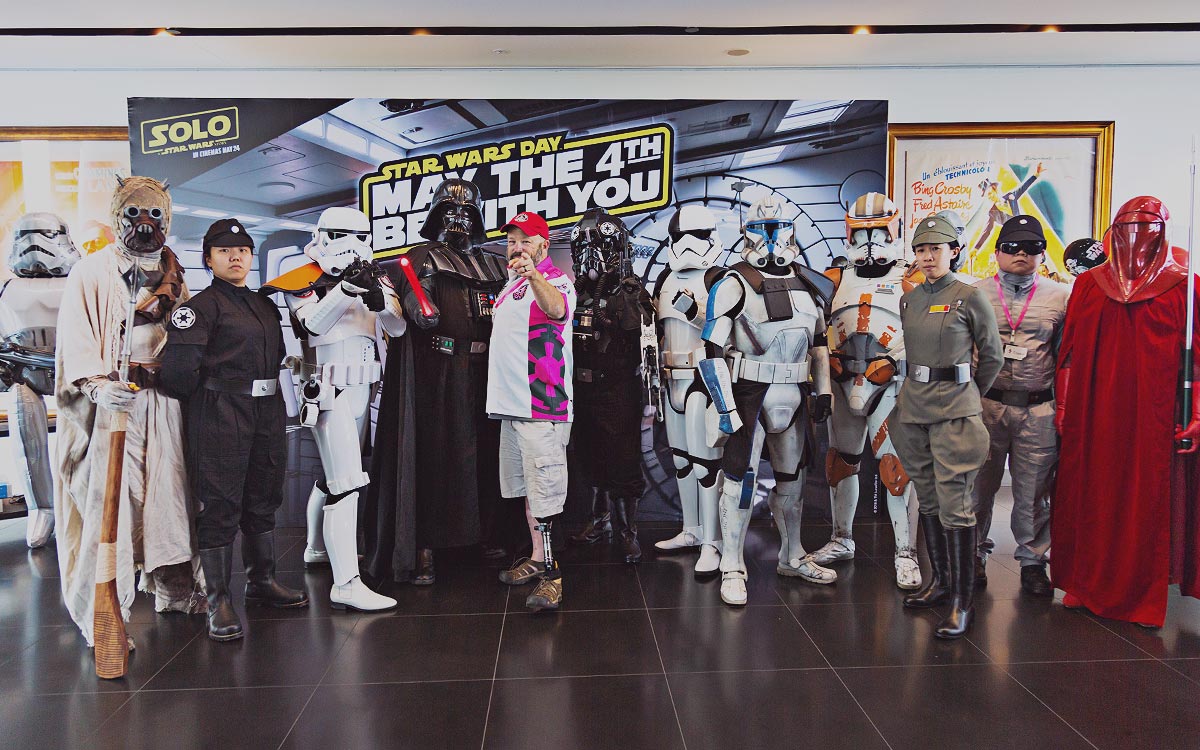 PHOTO:

Courtesy of Disney
The costumes have a significant meaning for Johnson himself, who got into a car accident at 25 that led to the amputation of his leg. "It allowed me to feel more like a functioning human being because I was having a lot of trouble getting back from my early injury. It allowed me to look like my normal everyday Star Wars character instead of someone having problems."
ADVERTISEMENT - CONTINUE READING BELOW
Knowing the personal impact a simple costume can have on someone, Johnson then decided to share the fun with everyone else. "We want to also service our local communities so that can be through charities, that can be through conventions and parties and hospital visits for children—anything that builds up the community. That's our goal: To spread the magic of Star Wars to the public." He recalls, "Early on, we just wanted to be in our costumes. And anyone who called us to be in costume, we would go. But the more we did the charity work and the more we saw the kids and the effect, the impact we were having, it became very infectious to wanna keep doing it and it made it feel more worthwhile to put on the armor than to have fun." Some of their partner organizations include Make-A-Wish, Ronald McDonald House, and Candlelighters, to name a few.
ADVERTISEMENT - CONTINUE READING BELOW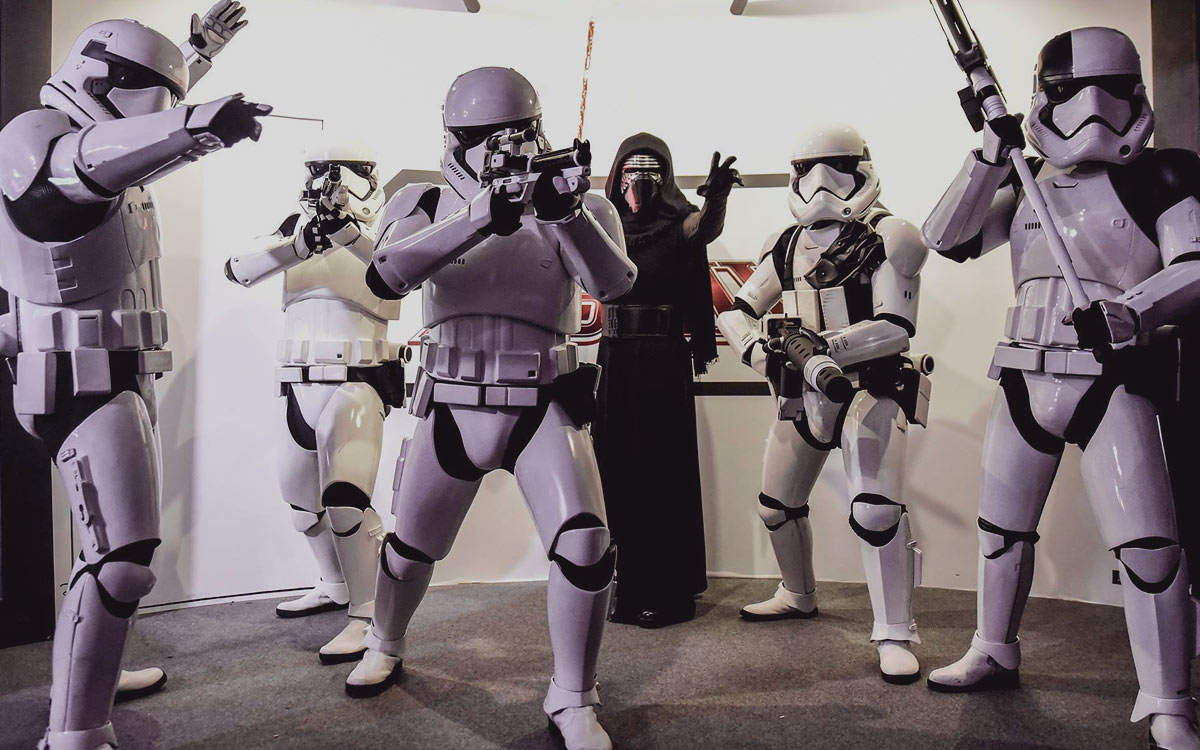 PHOTO:

Robert Flavius Dulce
They became so successful in raising funds for and working with charities that eventually, they decided to have posts in different continents and countries. "The idea is that people will work harder for their local communities—harder than they will for a worldwide organization—and you could see that there were communication problems getting all the way back to America where I was organizing things." The Legion's name actually came from the Roman Empire (yes, the one you learned about in school), so they went ahead and fashioned their worldwide outposts a.k.a. Garrisons based on it. "The army of the Roman Empire would leave units of soldiers around the world sort of to take care of that area. That's how the Legion works."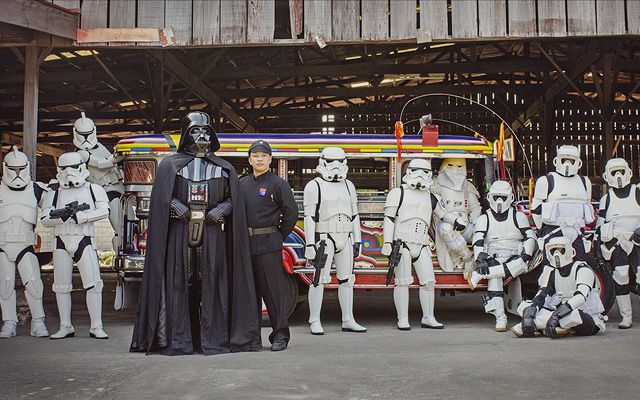 ADVERTISEMENT - CONTINUE READING BELOW
Even Pinoys have formed their own Philippine Garrison, with whom Johnson has worked closely. "The Philippine Garrison and I go way back. I actually marched side by side with [them] in 2007. They're good, good friends of mine from the very beginning. And I've always wanted to get to the Philippines because they have grown and really done a good job there." And given that Star Wars fans are already super passionate, you can only imagine Pinoy Star Wars fans, whom Johnson describes as, "probably the craziest and most fun." He adds, They laugh the most of any fans that I've met. I've never seen them not smiling and they're "very optimistic and enthusiastic about things. There's a lot of energy among Filipino followers that we have."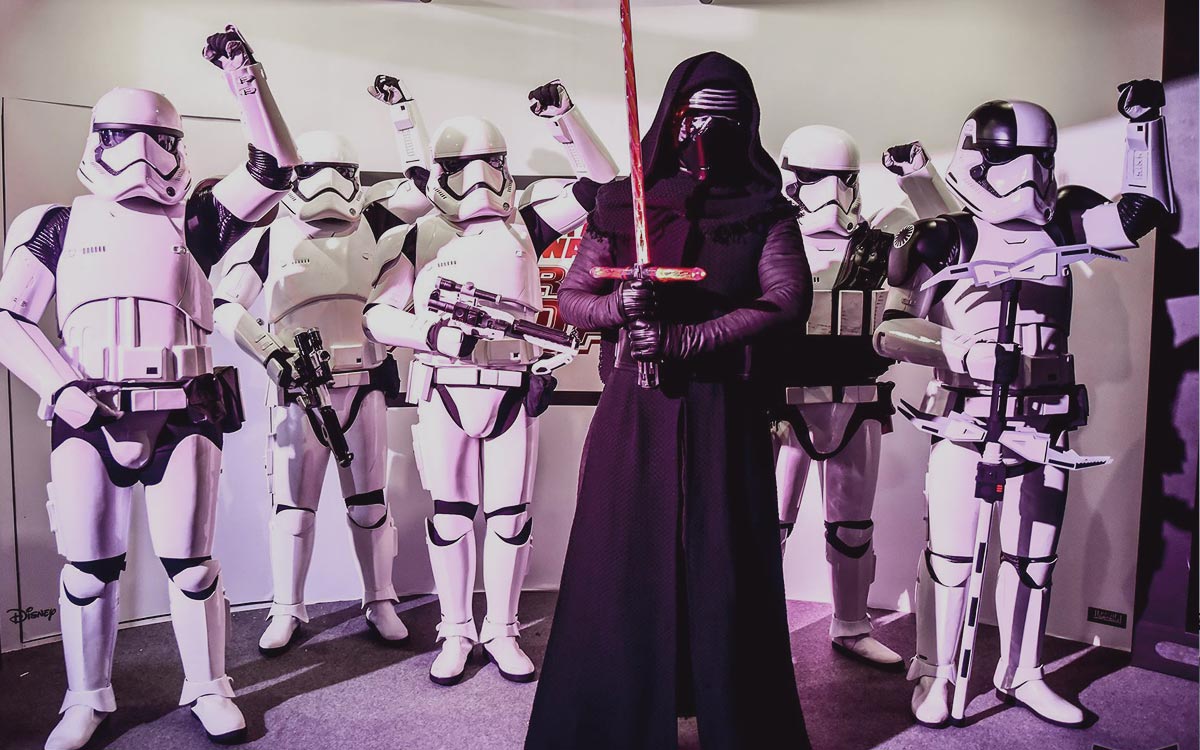 PHOTO:

Robert Flavius Dulce
And if it wasn't already cool enough to get to meet people halfway across the world, Johnson has also met all of the stars of the movies. Well, except for the ever-elusive Harrison Ford. "He's hard to get a hold of," Johnson jokes. But it makes sense that he's met them all. They are, after all, honorary members of the Legion as well. "It was my idea to create an honorary membership program with the celebrities to honor them—not just the actors but the writers, producers, and technical people—everybody who works on Star Wars behind the scenes. And over the years, the celebrities are actually fighting over how to get in. They'd hurry up and get into the Legion," he shares. "It's exciting that we have something we can offer celebrities because they have given us so much."
ADVERTISEMENT - CONTINUE READING BELOW
One of the celebrities he's looking forward to seeing more of? None other than Donald Glover himself a.k.a. Lando Calrissian, who's making his Star Wars debut in the upcoming Solo: A Star Wars Story. "I'm a big fan of his. I read his book to the kids—the Lando Calrissian book. That's a character we need to see more of. I'm very excited to see Lando Calrissian."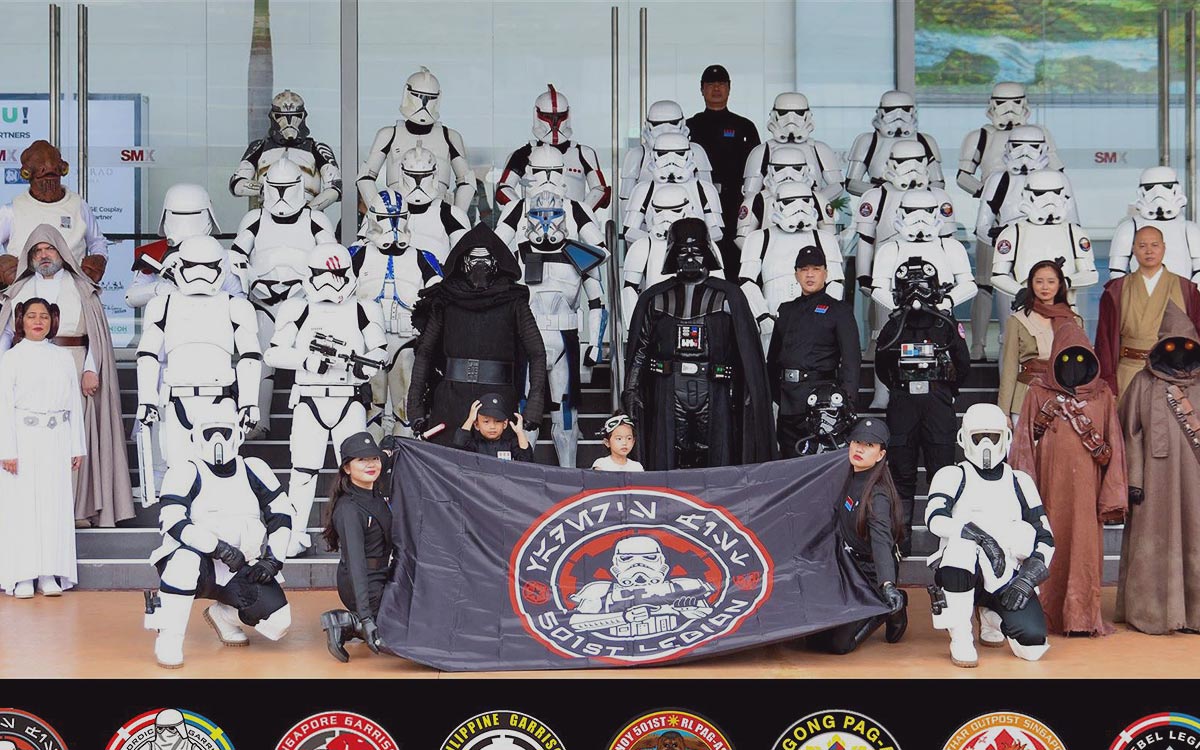 PHOTO:

Robert Flavius Dulce
So, while some people are busy looking at costumers as nerds, those "nerds" have actually been busy making countless of children happy—and they're rubbing elbows with some of the biggest stars while they're at it. "People don't like things that they don't understand. And people feel that wearing costumes is hanging on to your childhood too much," says Johnson. "Everybody has something fun, they just don't admit it. Some are just more socially acceptable than others."
ADVERTISEMENT - CONTINUE READING BELOW
Sure, the real Darth Vader's idea of fun is probably adding a few more upgrades on a planet-killing machine, force-choking some random dude, and stabbing people with his lightsaber. But that's in a galaxy far, far, away. The Vaders, Stormtroopers, Sith Lords, and Boba Fetts back here on Earth are making sure the Empire has a good rep.